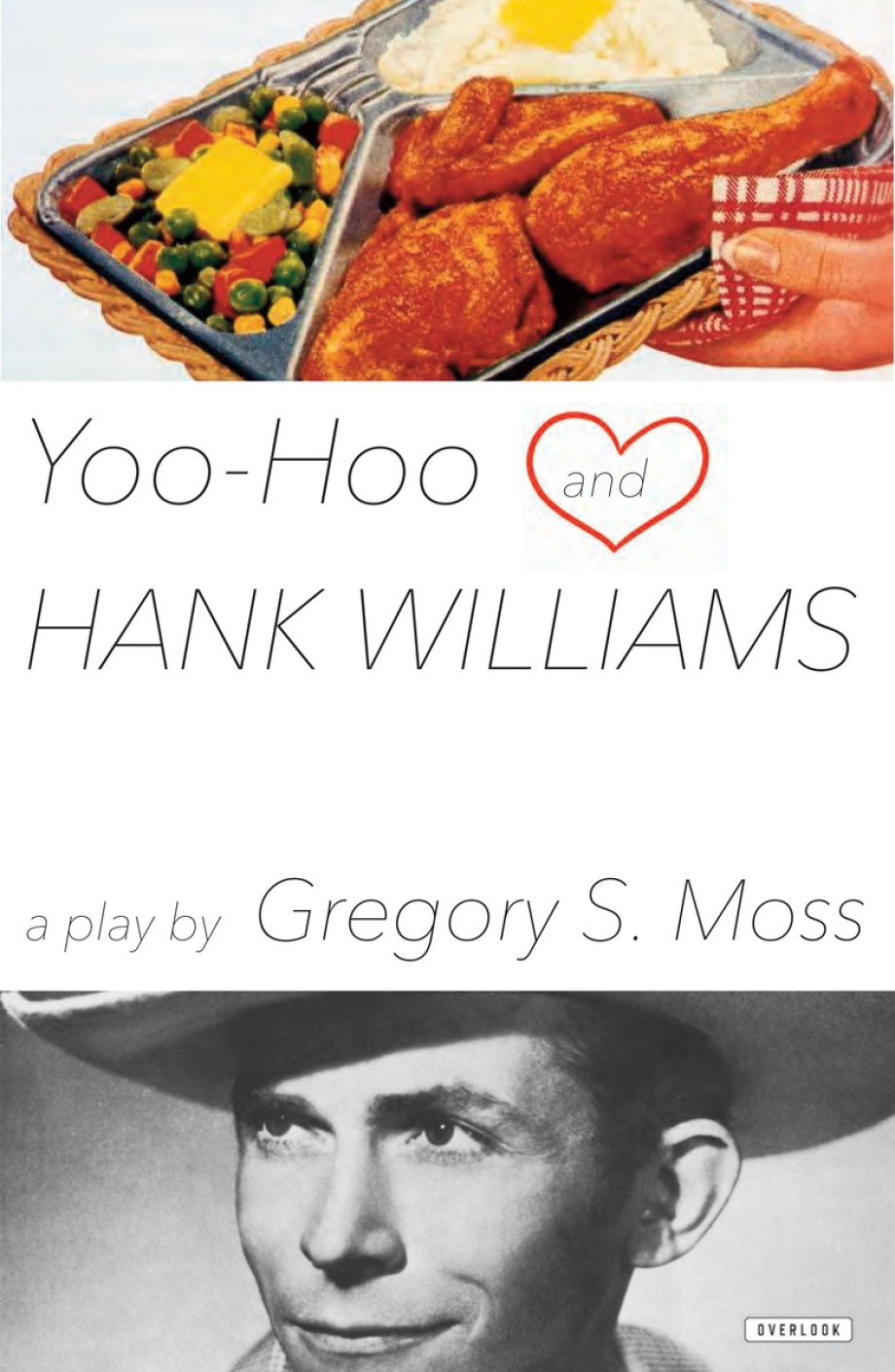 Yoo-Hoo and Hank Williams
A Play
Paperback
Price: $14.95
Also available from:
Publication Date: August 11, 2015
Imprint: The Overlook Press
Trim Size: 5.4 x 8.3
ISBN: 9781468310702
Page Count: 80
Rights: World + Canada, excluding Brit. Cmmnwlth and EU
In Yoo-Hoo and Hank Williams, Gregory S. Moss's quirkily re-imagined version of the American South in the fifties, the Yoo-Hoo Girl is a shy, eccentric romantic, fond of her fantasies and of instant foods (Rice-a-Roni, Jell-O, Salisbury steak TV dinners…), movie star magazines, Elvis, and of course Hank Williams. Her neighbors? They're pretty dreamy and eccentric too—the Paperboy; big, loud Amy; and the old lady Madeleine aka Batty, who's prepared to wait out a nuclear strike in her basement with old Sears catalogs and lemonade to sustain her. Life here is crazy but simple, but then gets more crazy, more complicated, and more real, when the seductive Salesman turns up at the Yoo-Hoo Girl's house.