The ABRAMS Amplify Award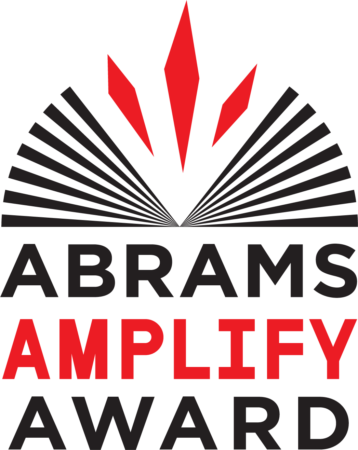 ABOUT THE ABRAMS AMPLIFY AWARD
DEADLINE EXTENDED FOR THE ABRAMS AMPLIFY AWARD!
The new deadline to submit your manuscript is September 1, 2023.
The ABRAMS Amplify Award was established in 2023 by ABRAMS Children's Books to honor and uplift the voices of children's book creators from marginalized communities. By providing resources for winners in the form of funds and professional feedback, the Amplify Award aims to help creators develop their writing into work with greater publication potential.
We encourage BIPOC writers of middle-grade manuscripts (for ages 8-14) to submit their work. ABRAMS strives to be inclusive in our publishing and our organization and to celebrate a diverse array of voices, cultures, and ideas. We practice the art of books—and we believe in stories that expand the minds and enrich the lives of all children.
Future contests will focus on different children's book categories and age groups. The 2024 ABRAMS Amplify Award judging panel will seek picture books. 
Click here to enter.