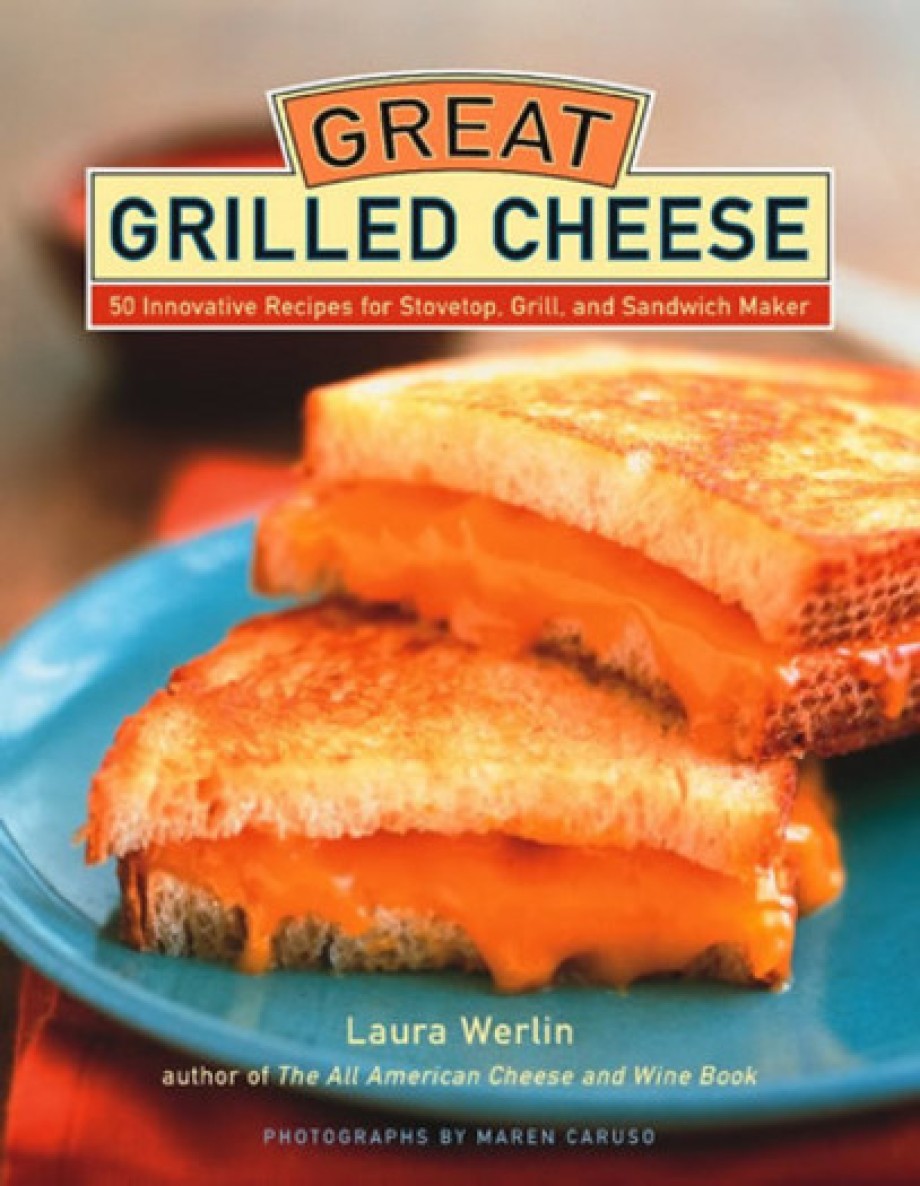 Great Grilled Cheese
50 Innovative Recipes for Stovetop, Grill, and Sandwich Maker
Hardcover
Price: $18.95
Also available from:
Additional formats:
Publication Date: September 1, 2004
Imprint: Stewart, Tabori & Chang
Trim Size: 6 x 7 3⁄8
ISBN: 9781584793380
Page Count: 136
Brie and apricot jam on a baguette; spinach and goat cheese on a croissant; blue cheese and fresh figs on crusty Italian bread: this is not your mother's grilled cheese sandwich. In GREAT GRILLED CHEESE, cheese expert and award-winning cookbook author Laura Werlin presents 50 scrumptious grilled cheese and panini recipes that range from the traditional to the contemporary. In addition to the more inventive combinations, including grilled cheese for dessert, there's always room at the table for the classics: grilled American on white, or apple, ham, and cheddar on sourdough. Werlin discusses techniques—nonstick versus cast-iron pan, whether to cover during cooking, how to use the ultrapopular panini machine. Maren Caruso's tantalizing photographs perfectly convey the appeal of creamy melted cheese pressed between two slices of crisp, buttery bread. For cheese aficionados, parents whose kids insist on grilled cheese at every meal, and the kid in all of us who craves comfort food, GREAT GRILLED CHEESE will satisfy everyone's cheese dreams.
About the author
Laura Werlin is a food journalist and cheese expert whose articles have appeared in SAVEUR, COOKING LIGHT, and COUNTRY LIVING. In addition to having written two books on cheese, THE NEW AMERICAN CHEESE (2000) and THE ALL AMERICAN CHEESE AND WINE BOOK (2003), Werlin writes a biweekly syndicated column on cheese. Maren Caruso is a San Francisco–based photographer who specializes in food photography. Her work has appeared in WINE AND SPIRITS, CHOCOLATIER, and TASTE magazines, and in more than ten books, including GRILLING AND BARBECUIN (STC).