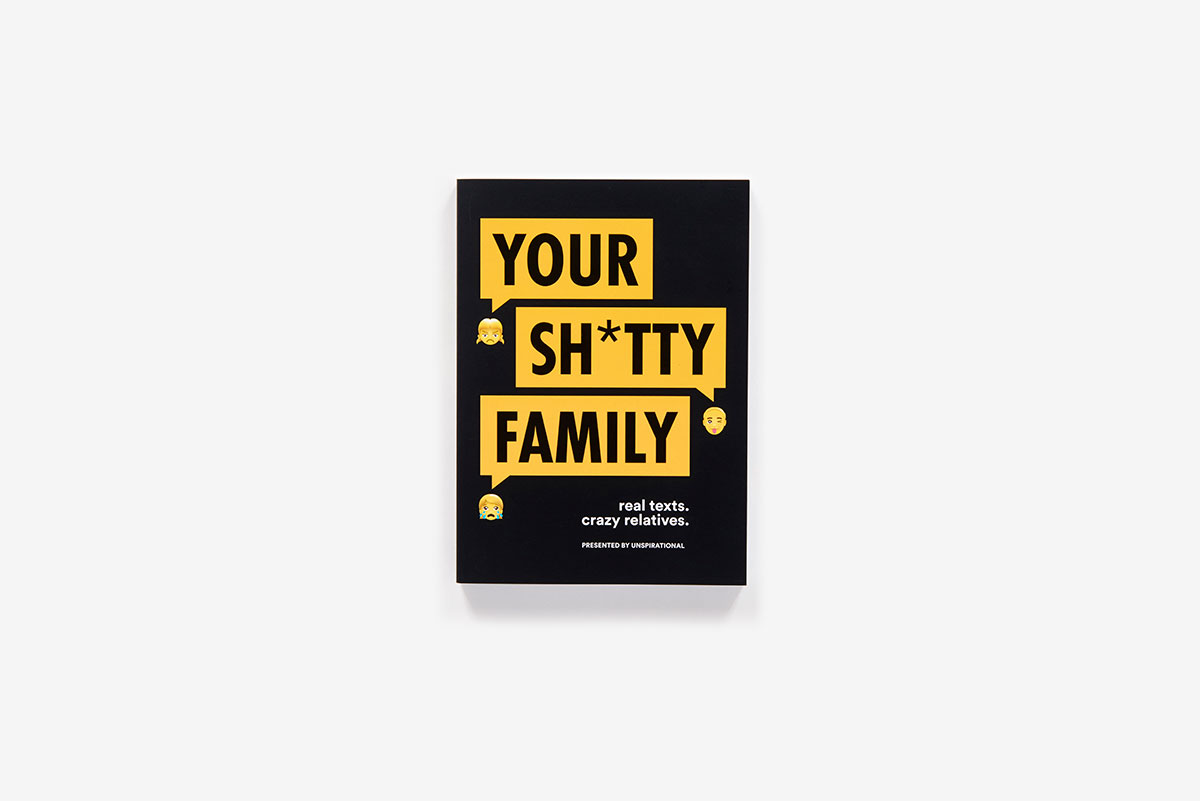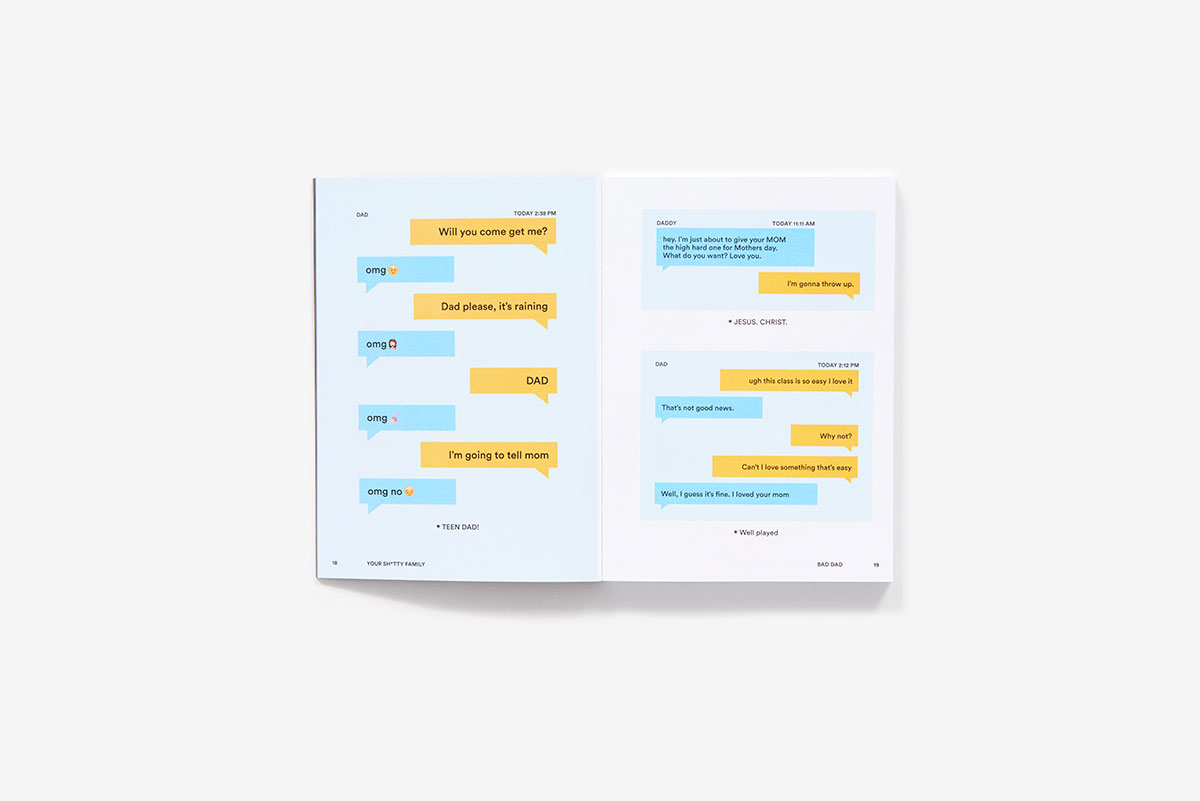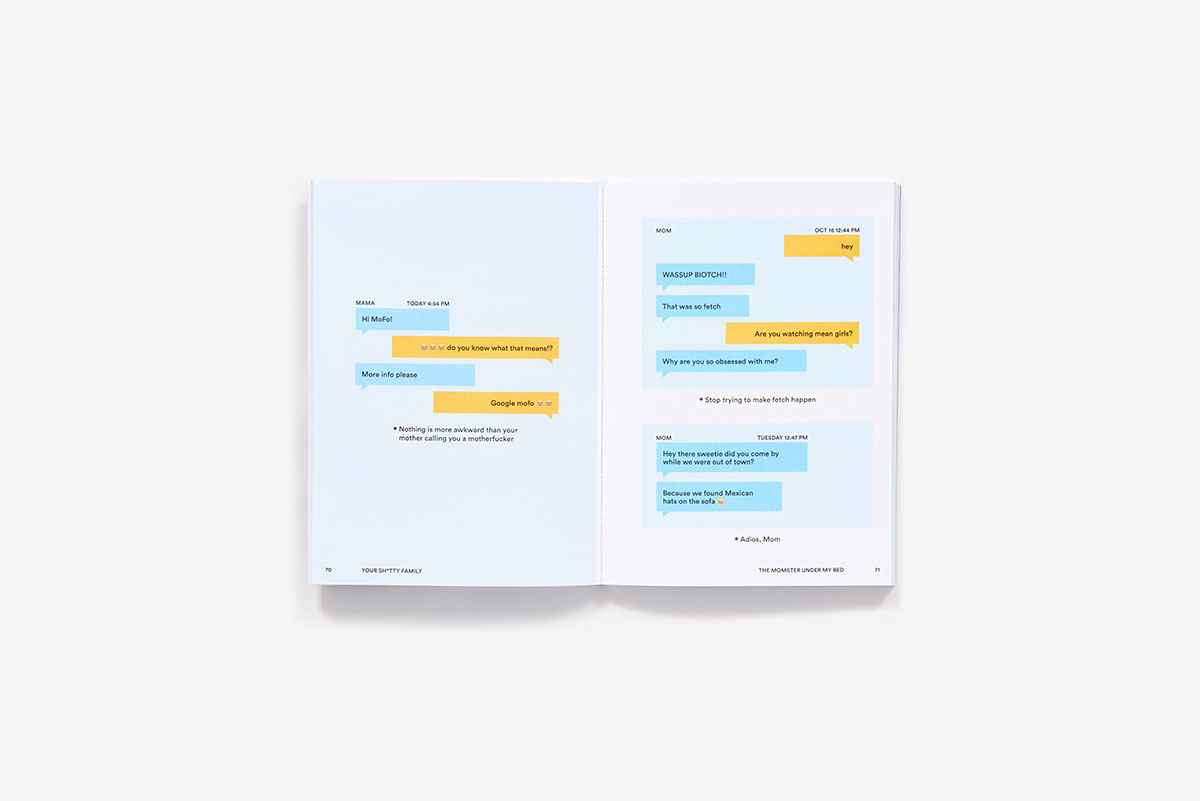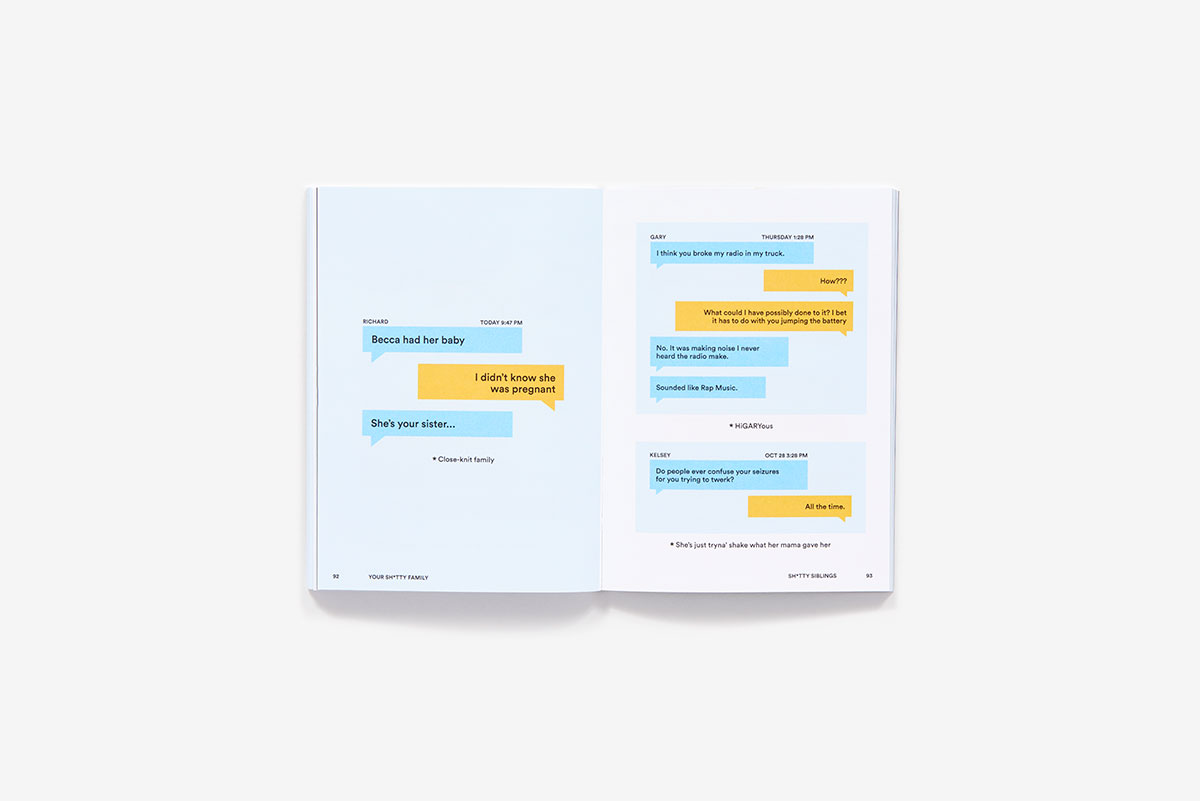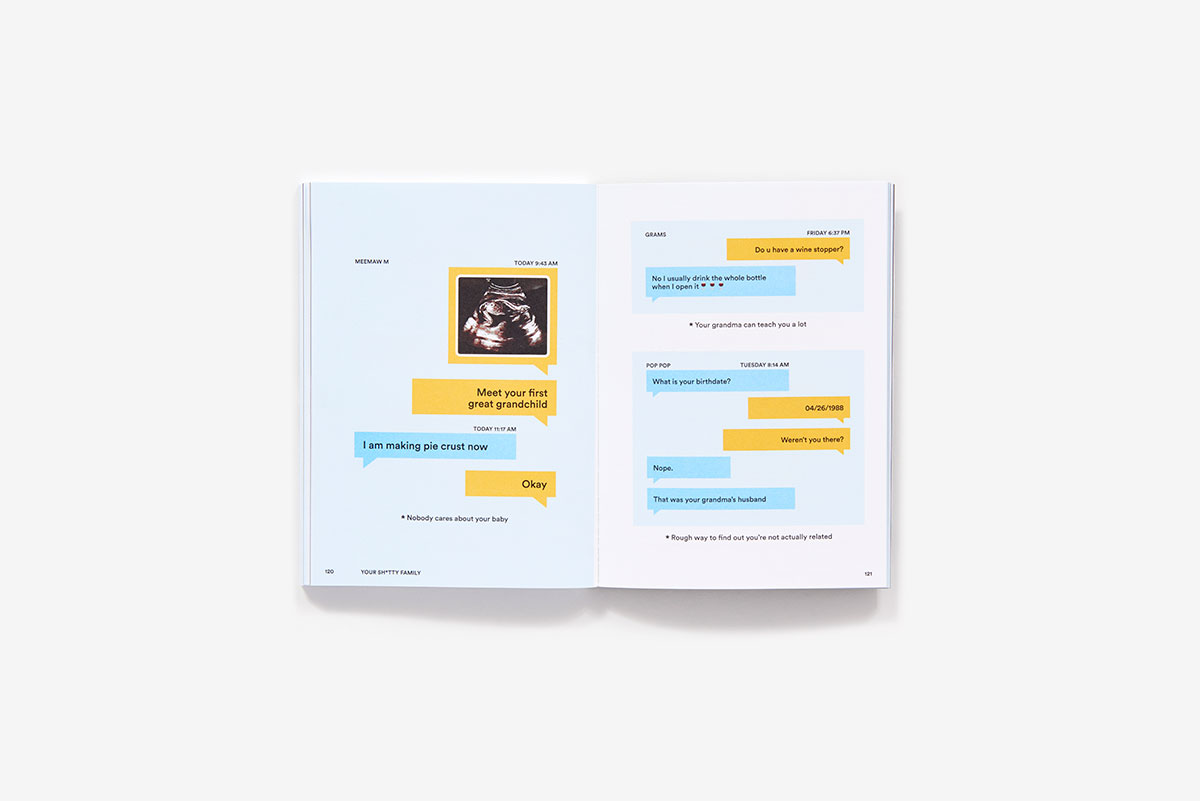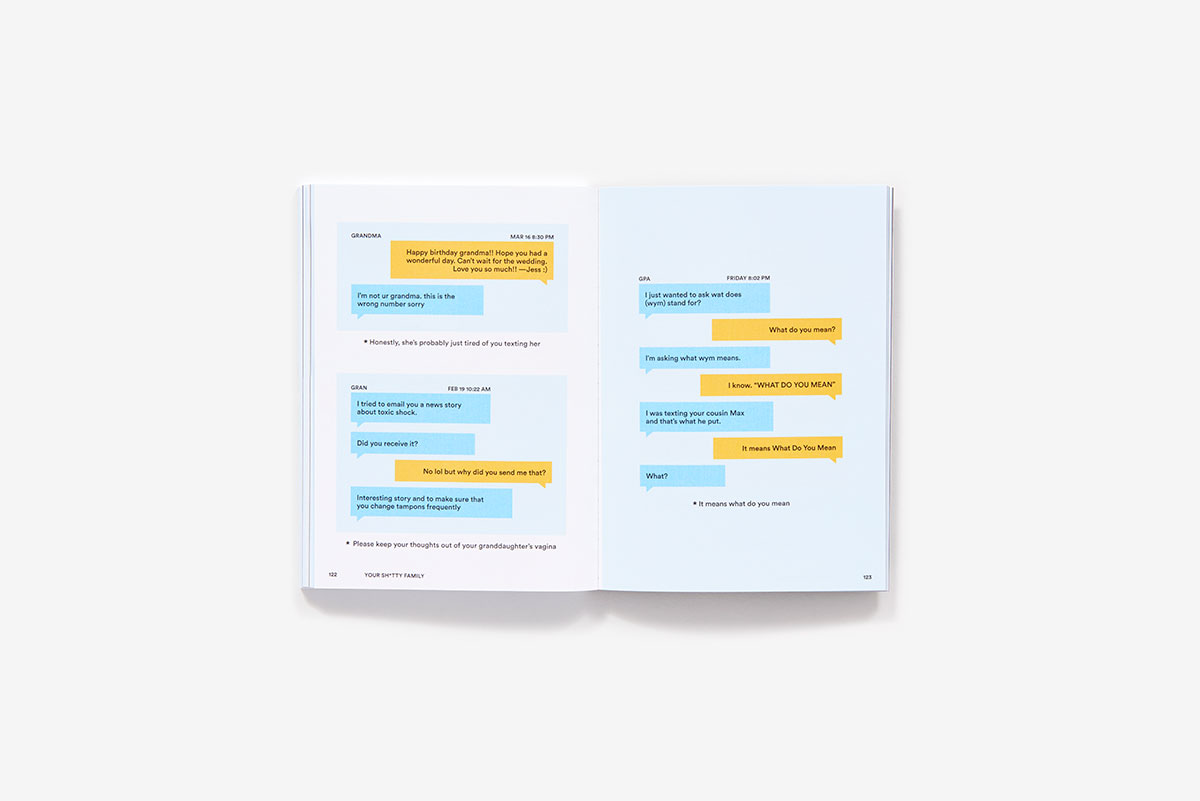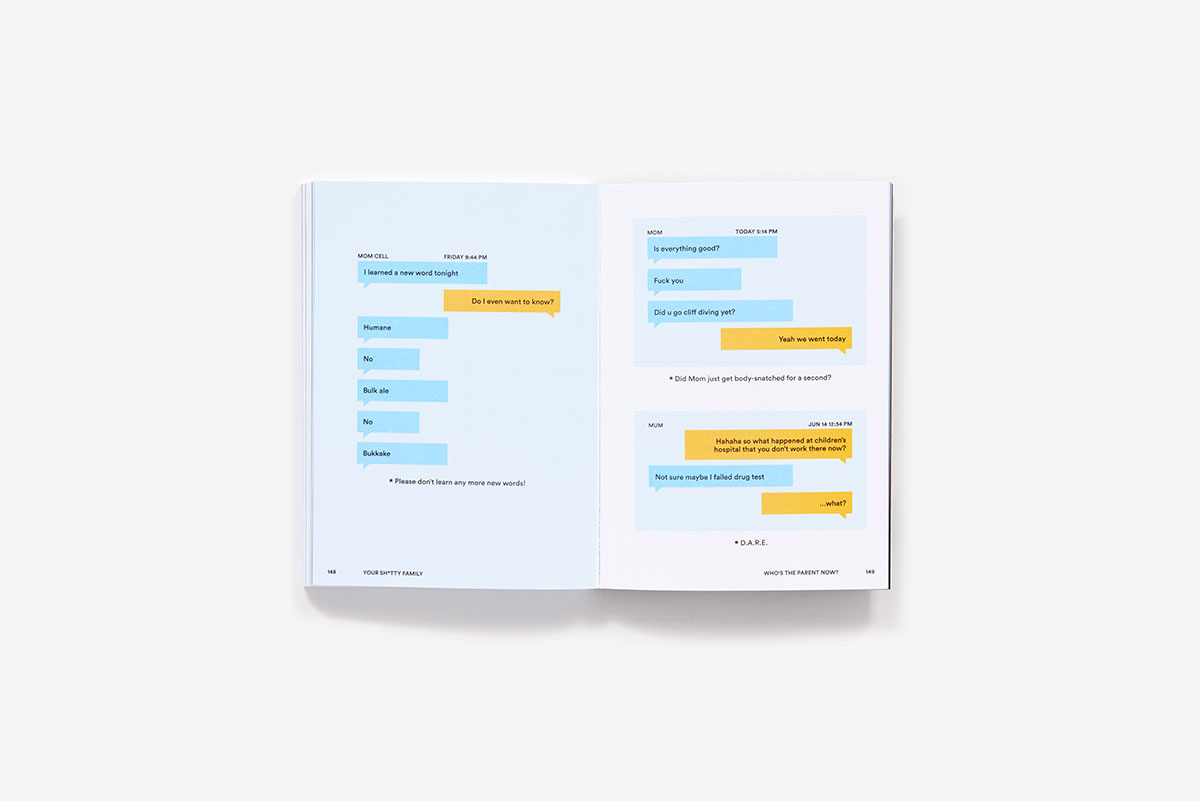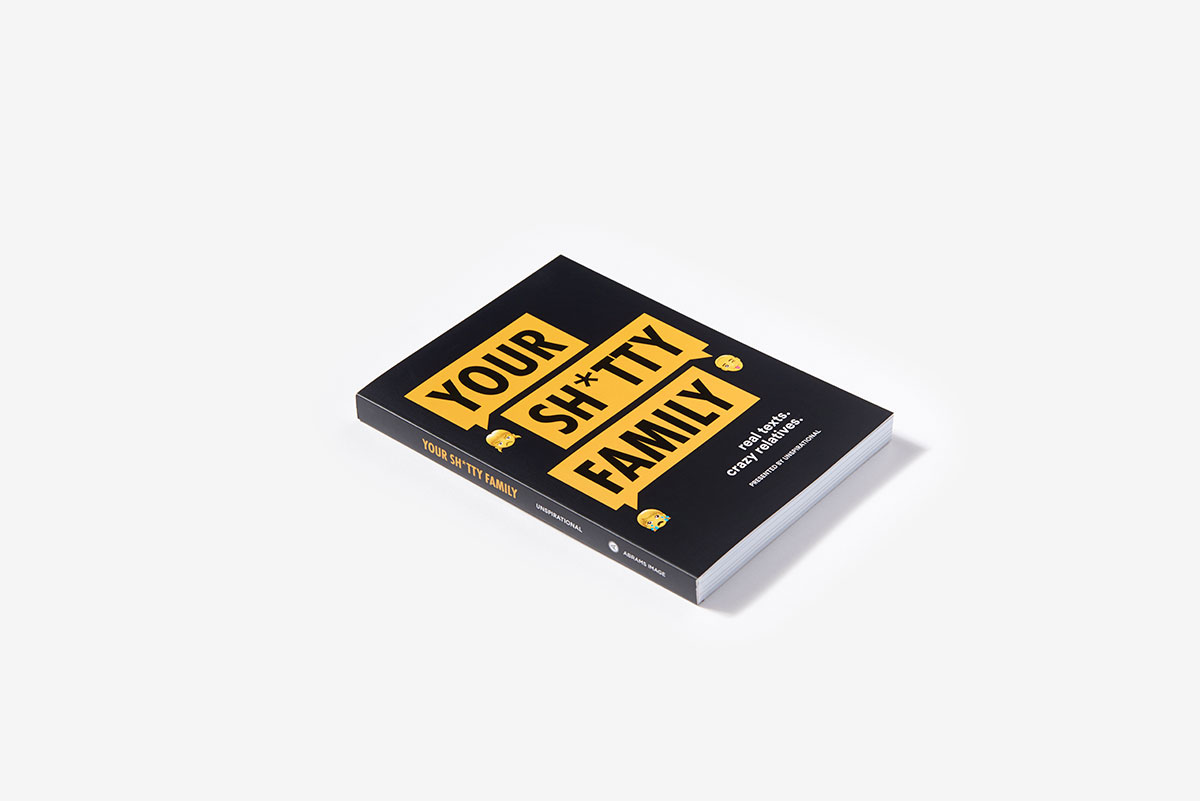 Your Sh*tty Family
Real Texts. Crazy Relatives.
Imprint: Abrams Image
Publication Date: September 12, 2017
Price: $14.99
Trim Size: 5 x 7
ISBN: 978-1-4197-2419-0
EAN: 9781419724190
Page Count: 160
Illustrations: 200 color illustrations
Format: Paperback
Rights: World English
Additional formats:
Your Sh*tty Family contains all the hilarity, confusion, and frustration of a visit home without the expensive plane tickets, the tiny twin bed, or any of the misery of actually having to spend time with your family. This book, based on the popular Instagram account of the same name, features actual text-message conversations between various family members. Your Sh*tty Family presents screenshots of these conversations that are relatable to anyone who has ever taught their parents to text. Topics range from hilarious misunderstandings of slang, to children who over-share, to siblings who mercilessly make fun of each other, all organized into outrageous categories such as Momster, Dadvice, Group Chats, and more!

About the author
Established in 2014, Unspirational is a dark and mysterious force hell-bent on the eradication of misguided positivity; it aims to provide the world with humor through morbidity, negativity, and brutal honesty. Founded by social media phenom and television producer Elan Gale, Unspirational is also the author of Tinder Nightmares.