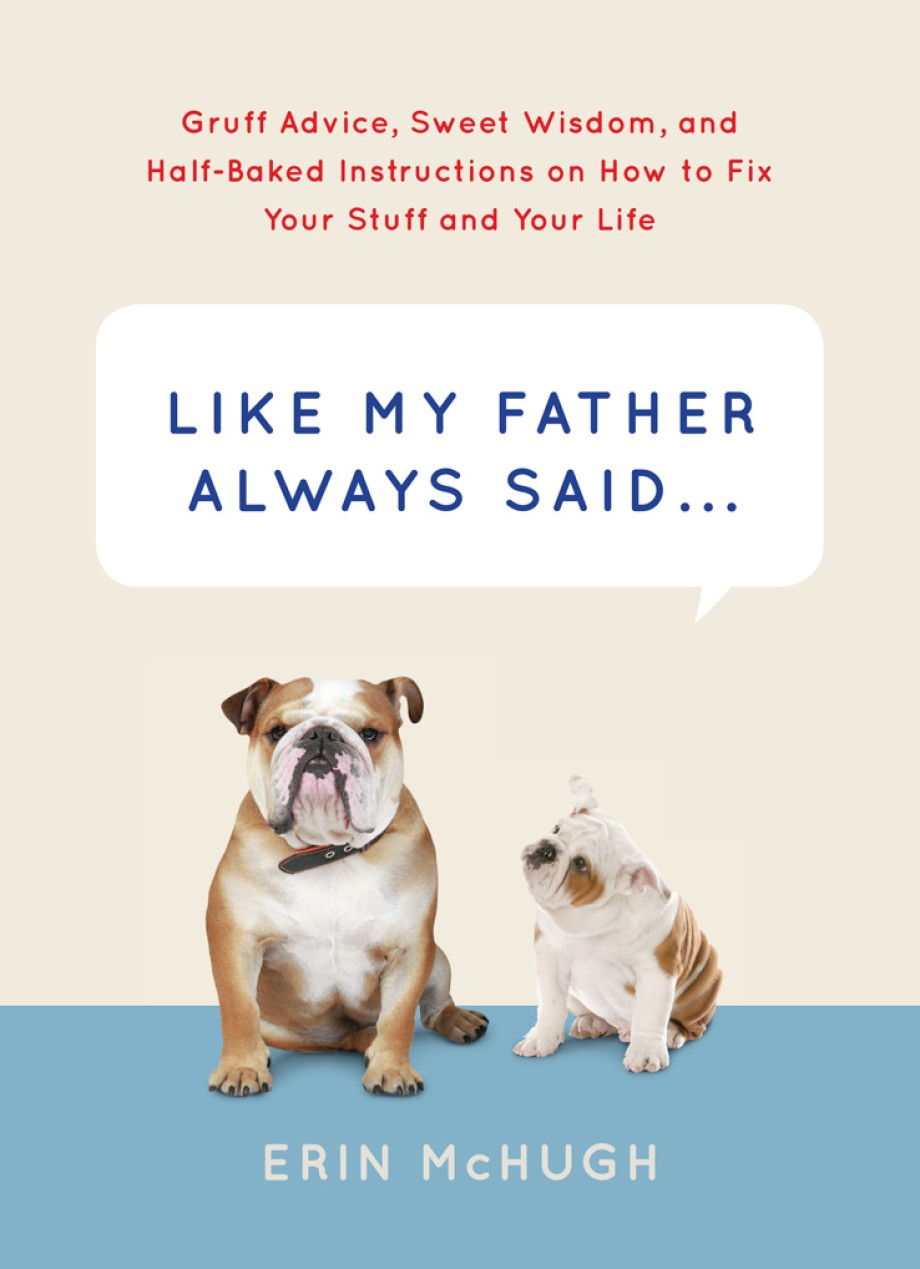 Like My Father Always Said...
Gruff Advice, Sweet Wisdom, and Half-Baked Instructions on How to Fix Your Stuff and Your Life
Imprint: Abrams Image
Publication Date: May 5, 2015
Price: $14.95
Trim Size: 5 x 7
ISBN: 978-1-4197-1621-8
EAN: 9781419716218
Page Count: 144
Format: Hardcover
Rights: World English
Additional formats:
Erin McHugh's last book, Like My Mother Always Said, collected a rainbow of helpful, humorous, and questionable wisdom from our moms and has been a solid success. It's not fair that mothers should get all the attention, so the next branch on the family tree to explore belongs to fathers. The same crowdsourcing that brought together the scores of quotations and stories for the first book is also at work here. From quips to short anecdotes, the book is divided up into all the sage and nutty information we garner from our fathers in chapters such as "Growing Up Right," "The Facts of Life," "Dad's Soft Spot," "Got It from Grandpa," "The Sporting Life," and "Ask Your Mother."
About the author
Erin McHugh is a former publishing executive and author of more than 20 books of trivia, history, children's stories, and more, including One Good Deed and Like My Mother Always Said.