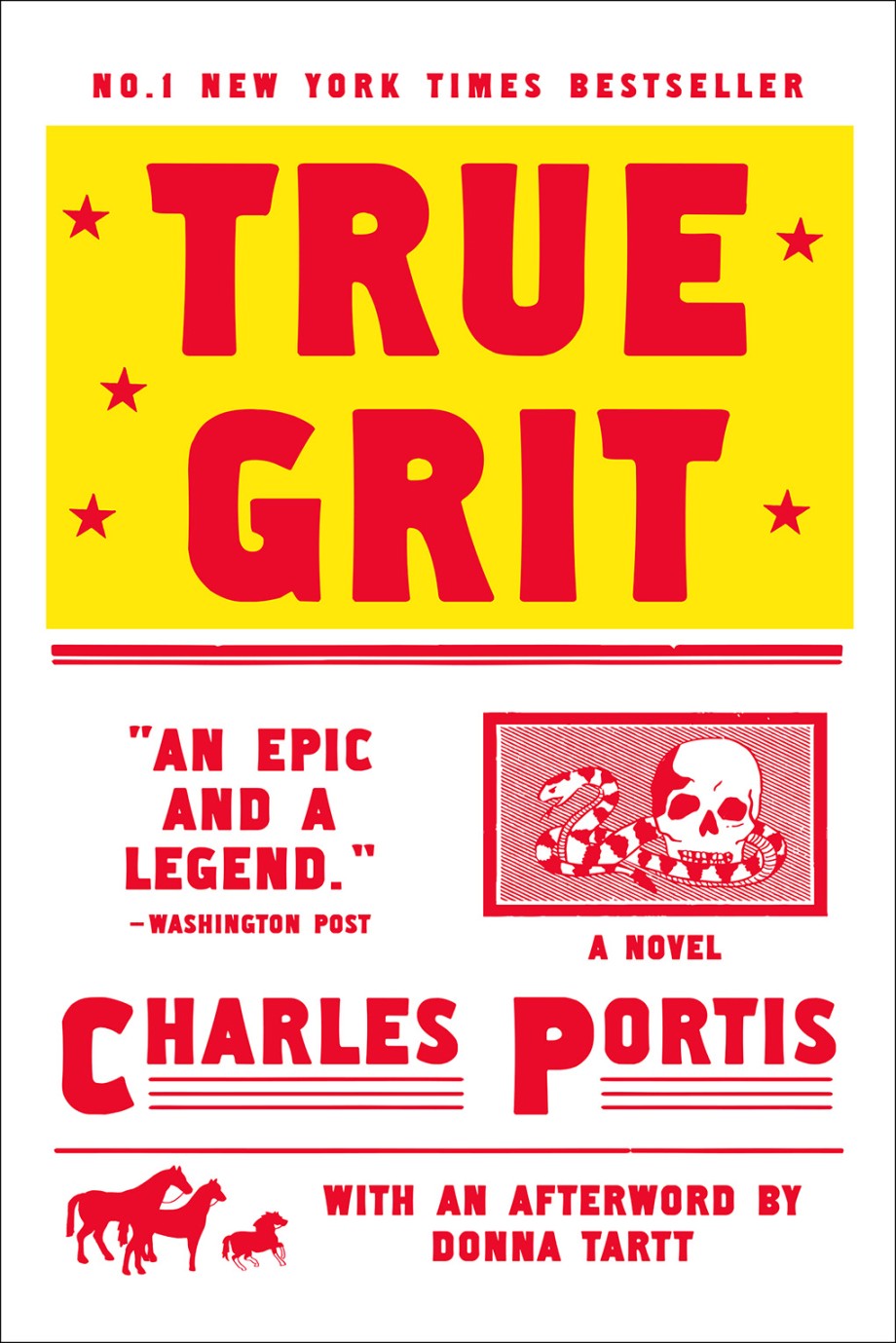 Imprint: The Overlook Press
Publication Date: November 5, 2010
Price: $7.99
ISBN: 978-1-59020-650-8
EAN: 9781590206508
Page Count: 240
Format: Ebook
Rights: North America Only
Additional formats:
The #1 New York Times bestselling classic frontier adventure novel that inspired two award-winning films!
Charles Portis has long been acclaimed as one of America's foremost writers. True Grit, his most famous novel, was first published in 1968, and became the basis for two movies, the 1969 classic starring John Wayne and, in 2010, a new version starring Academy Award® winner Jeff Bridges and written and directed by the Coen brothers. True Grit tells the story of Mattie Ross, who is just fourteen when the coward Tom Chaney shoots her father down in Fort Smith, Arkansas, and robs him of his life, his horse, and $150 in cash. Mattie leaves home to avenge her father's blood. With one-eyed Rooster Cogburn, the meanest available U.S. Marshal, by her side, Mattie pursues the killer into Indian Territory. True Grit is eccentric, cool, straight, and unflinching, like Mattie herself. From a writer of true status, this is an American classic through and through.
About the author
Charles Portis (b. December 28, 1933, d. February 17, 2020) lived in Arkansas, where he was born and educated. He served in the Marine Corps during the Korean War, was the London bureau chief of the New York Herald-Tribune, and was a writer for The New Yorker. He was the author of four other novels: Norwood, The Dog of the South, Masters of Atlantis, and Gringos.