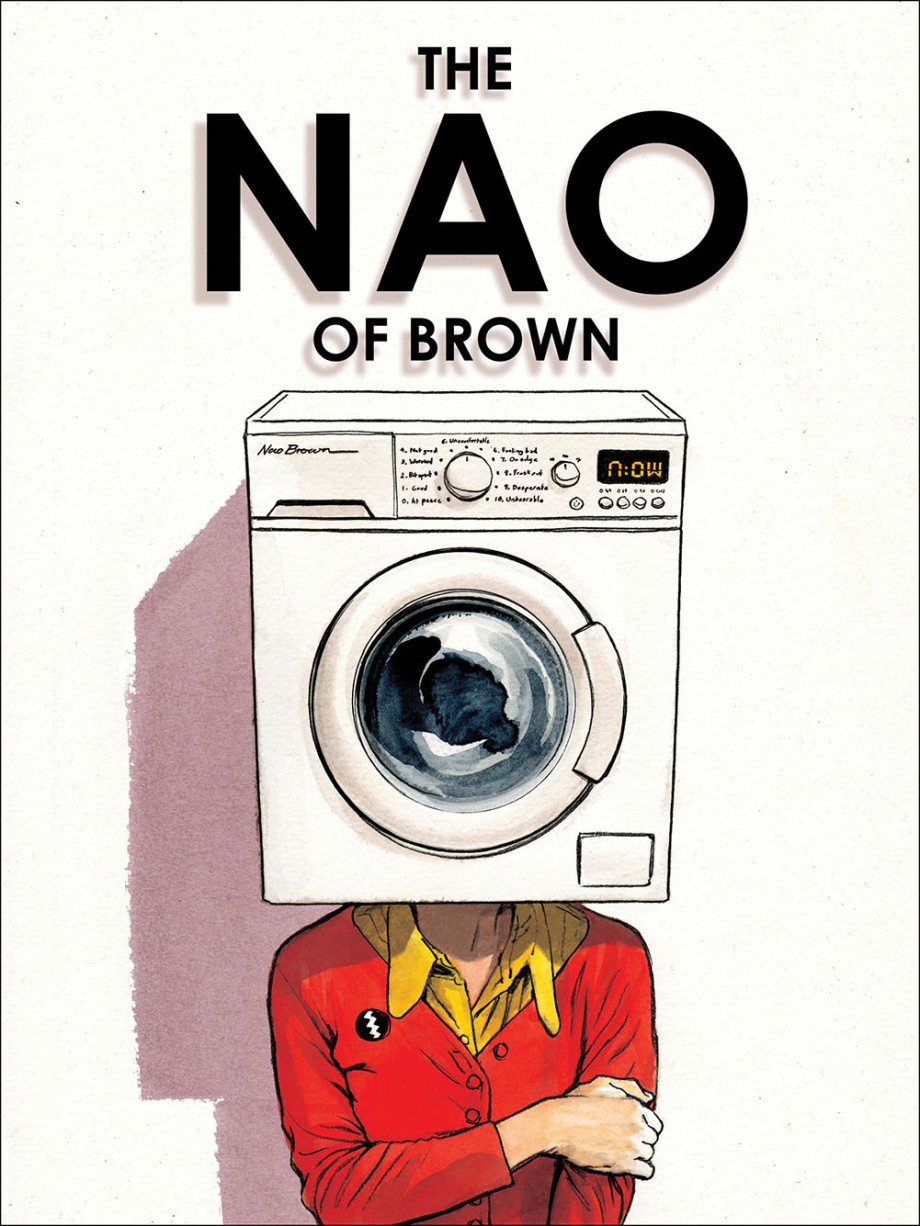 The Nao of Brown
Hardcover
Price: $34.99
Also available from:
Publication Date: July 30, 2019
Imprint: SelfMadeHero
Trim Size: 8 x 10 3⁄4
ISBN: 9781910593752
Page Count: 216
Illustrations: Color illustrations throughout
Rights: North America, LAMC
This new edition contains eight pages of additional material, including previously unseen artwork that provides insights into Glyn Dillon's creative process.
An unforgettable heroine striving to make "normal" feel right
Twenty-eight-year-old Nao Brown, who's hafu (half Japanese, half English), is not well. She's suffering from obsessive-compulsive disorder (OCD) and fighting violent urges to harm other people. But that's not who she really wants to be. Nao has dreams. She wants to quiet her unruly mind; she wants to get her design and illustration career off the ground; and she wants to find love, perfect love.
Nao's life continues to seesaw. Her boyfriend dumps her; a toy deal falls through. But she also meets Gregory, an interesting washing-machine repairman, and Ray, an art teacher at the Buddhist Center. She begins to draw and meditate to ease her mind and open her heart—and in doing so comes to a big realization: Life isn't black-and-white after all . . . it's much more like brown.
Praise for The Nao of Brown:
"Lushly rendered, passionately digressive" —The New York Times
"Dillon turns in a narrative tour de force, featuring a script that works in perfect concert with almost cinematic art reminiscent of Milo Manara, but with far more expressive characters. A triumph of comics for grownups, this is a must-read." —Publishers Weekly, starred review
"The art in The Nao of Brown is absolutely gorgeous . . . An intense story about a young woman who fights as hard to get out of her own head as some superheroes fight to save the world." —The Onion's A.V. Club
"This was the best read I have had in a long time." —Scott Stantis, cartoonist for the Chicago Tribune
"Dillon makes his grand return in what can only be described as a visual spectacle." —The Beat
"Amazing artwork; a truly novelistic piece of storytelling, full of wisdom and compassion; and a book which is a beautiful artifact, a treat for those of a bibliophilic inclination." —Comic Book Resources
"The battles are internal, but no less monumental for all of that. Such inner wars made Sandman a classic, and I have no doubt that Dillon's graphic novel will likewise be regarded as a seminal work in comic art." —The Houston Press Art Attack blog
"Psychologically complex and surprising." —Paste Magazine
"It's a masterpiece, and I really can't recommend it enough." —Comic Book Resources
"Penciled and watercolored by hand, the pages glow with a lush realism, even in their darkest moments. The ever present motif of red can either anchor or engulf the reader, but always provides a vibrant glimpse into Nao's life." —Asian Fortune News
About the author
Glyn Dillon (b. 1971) has had a wide-ranging career, working as a storyboard artist, concept artist, and designer for both film and television. He began his career drawing comics and then worked as an illustrator in toy design and animation before writing and drawing The Nao of Brown, which won the Best Book prize at the 2013 British Comic Awards, the 2013 Prix Spécial du Jury du Festival d'Angoulême, France, and the 2014 Best Foreign Book award at the Treviso Comic Book Festival, Italy. More recently, Dillon was co-costume designer on Rogue One: A Star Wars Story and Costume Chief Concept Artist on Star Wars: The Force Awakens. He and Dave Crossman worked as costume designers on SOLO: A Star Wars Story. He lives in London with his wife and two sons. Follow him @glyn_dillon.