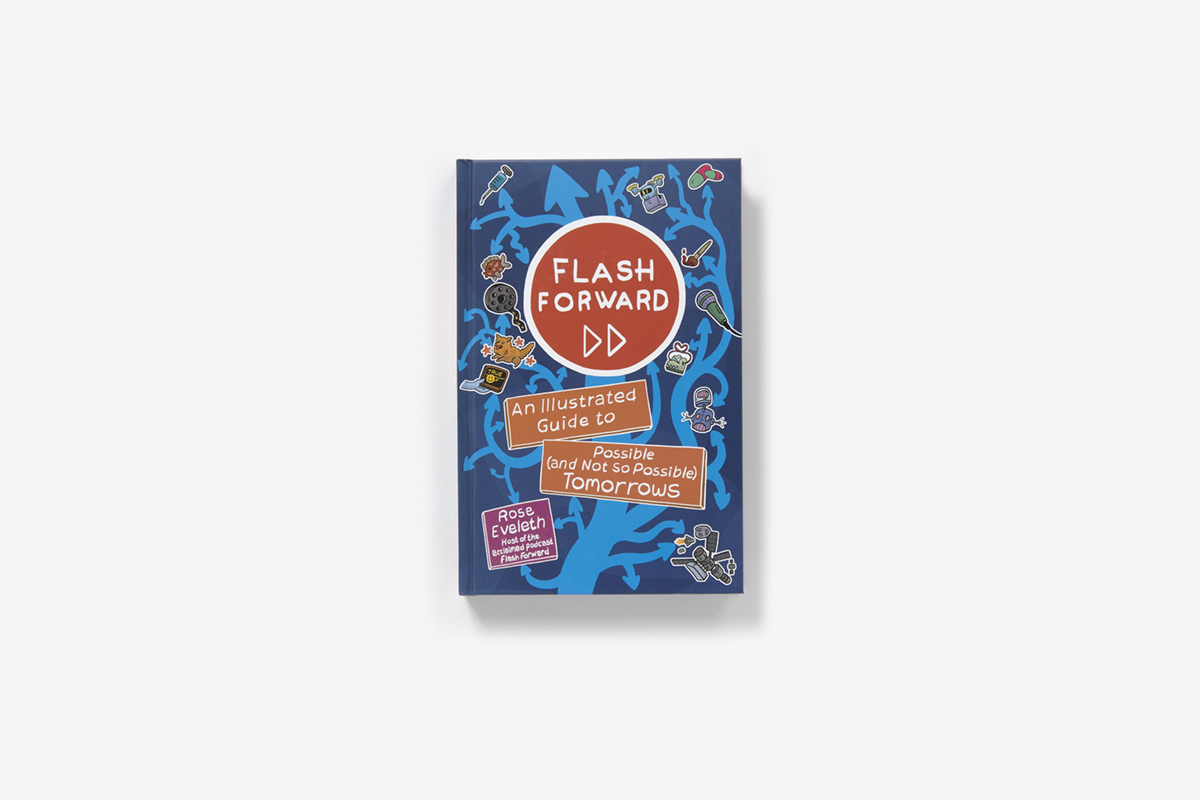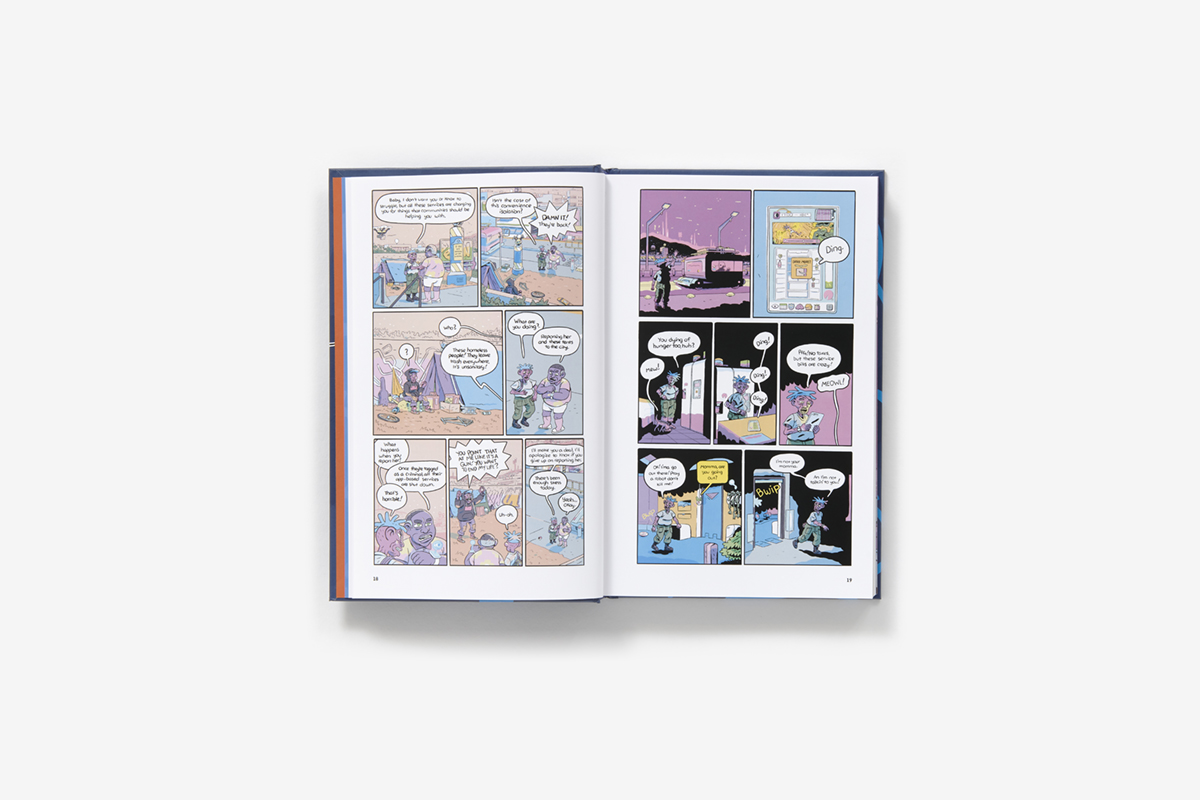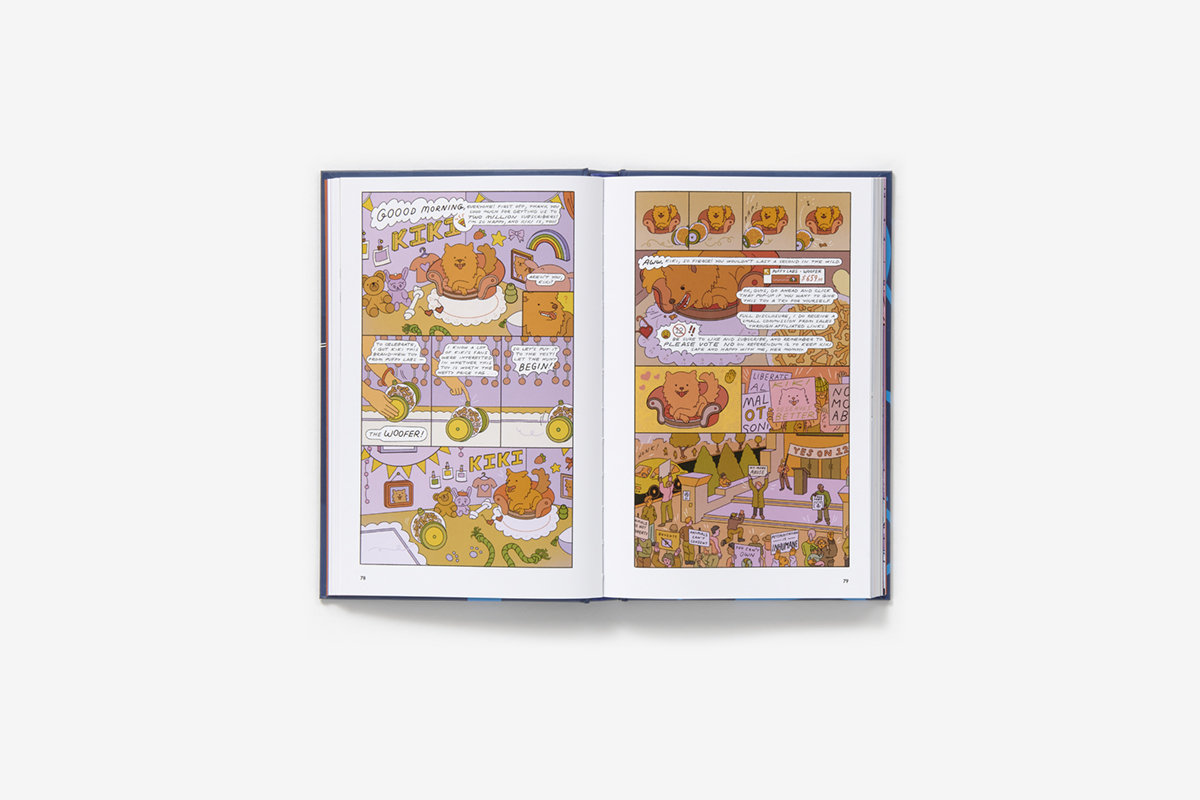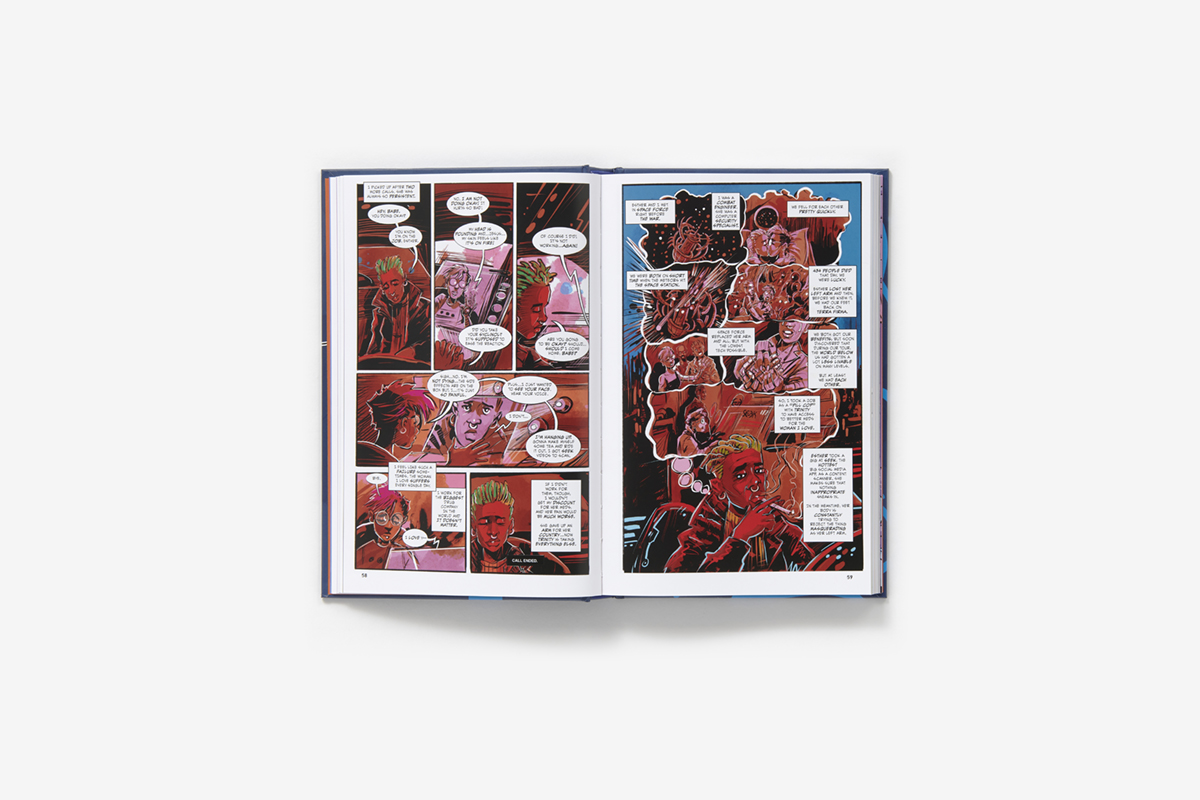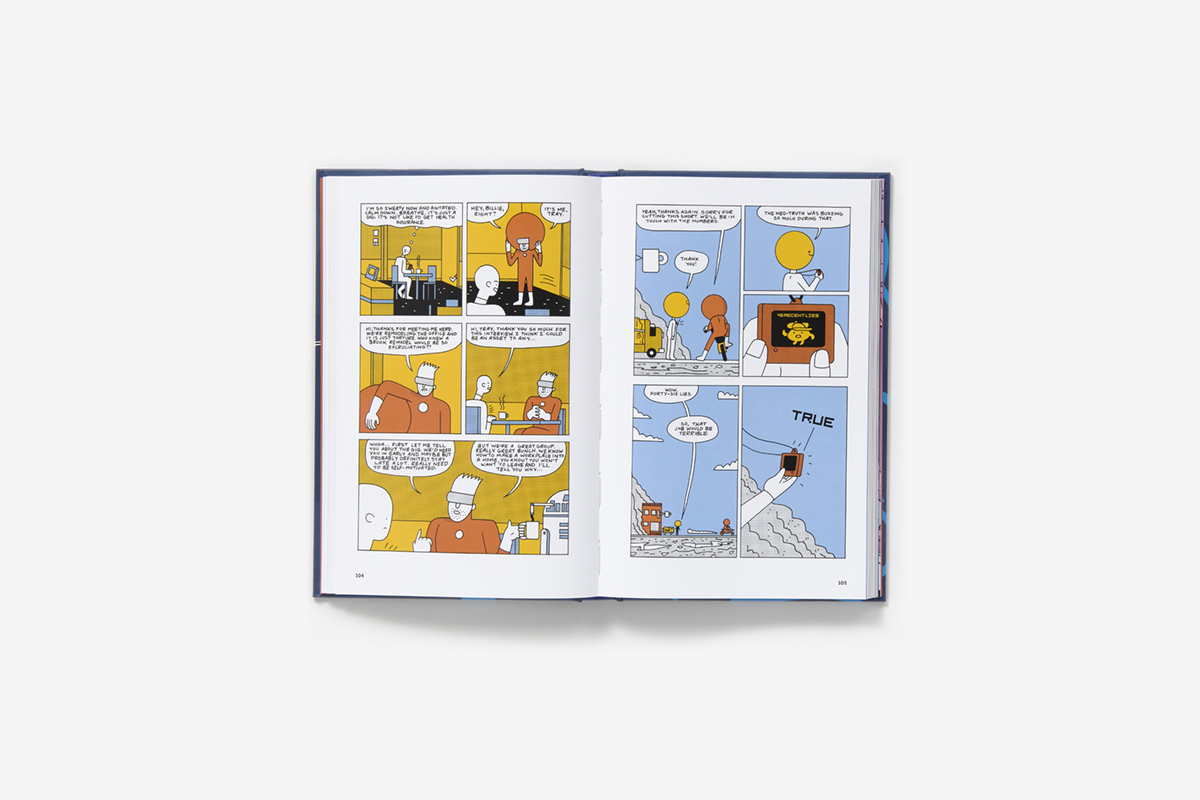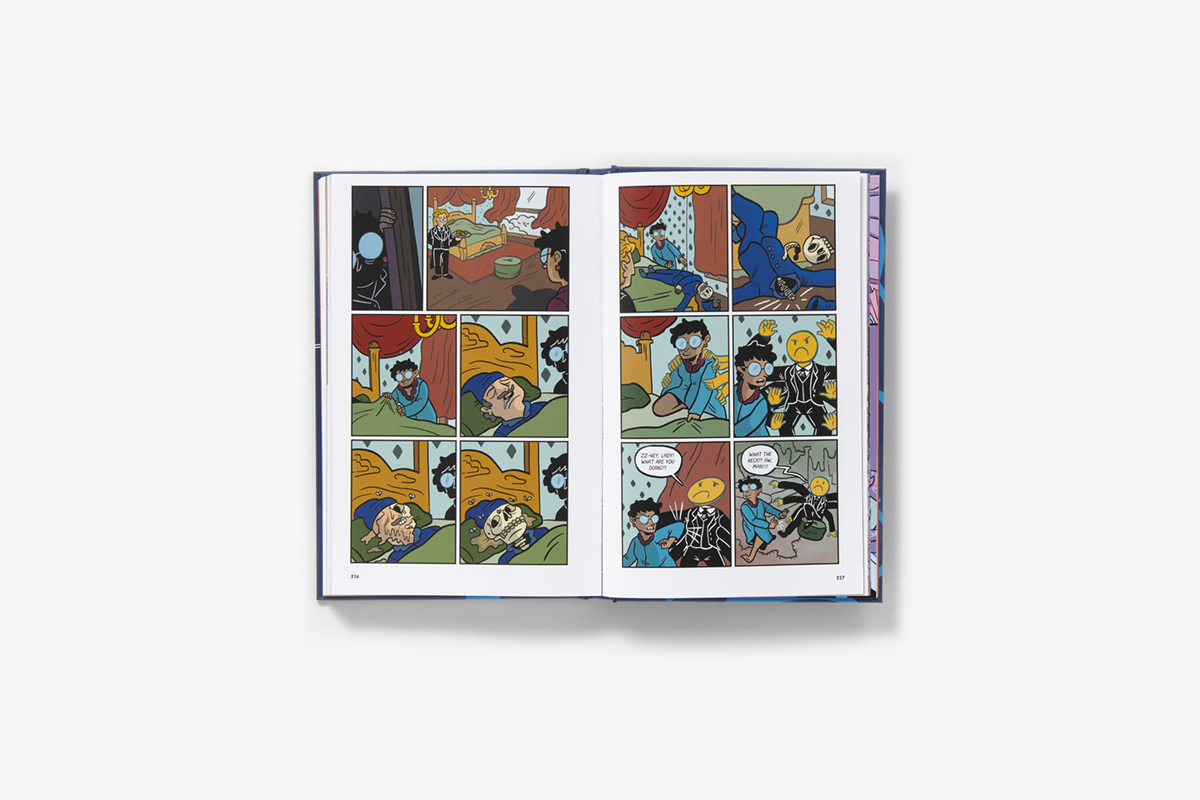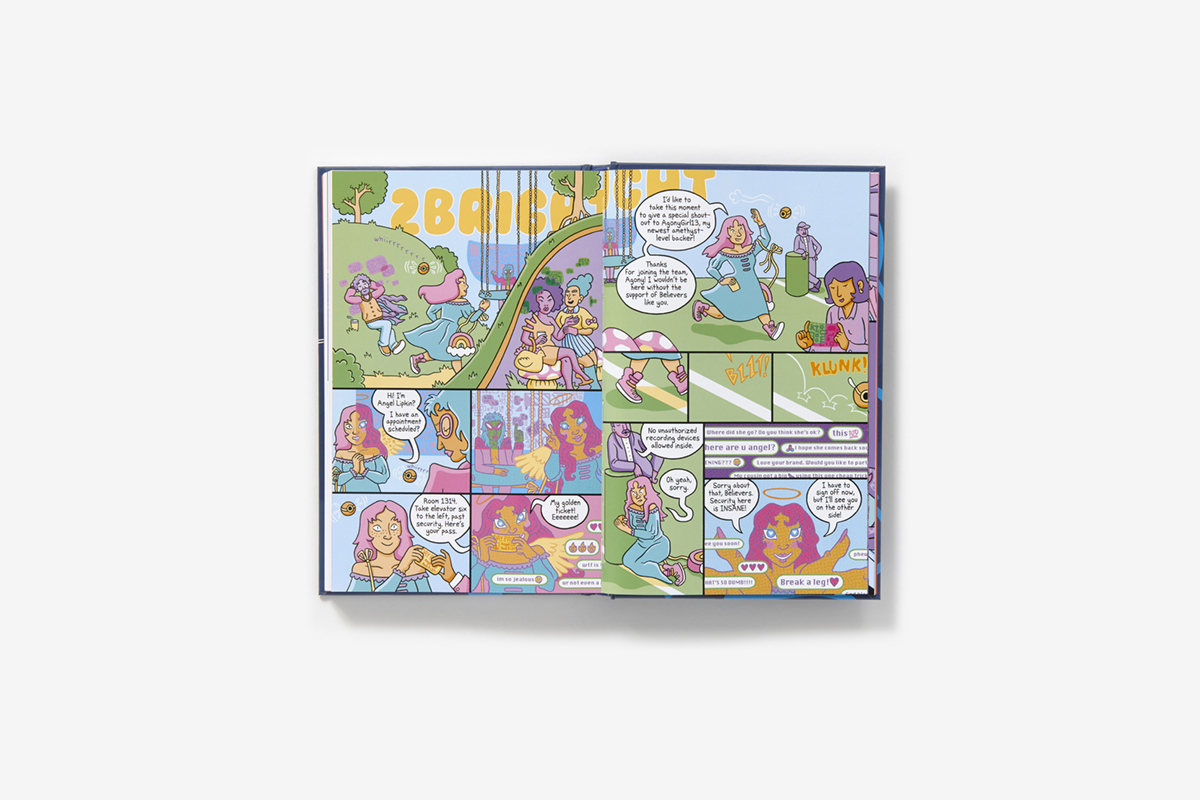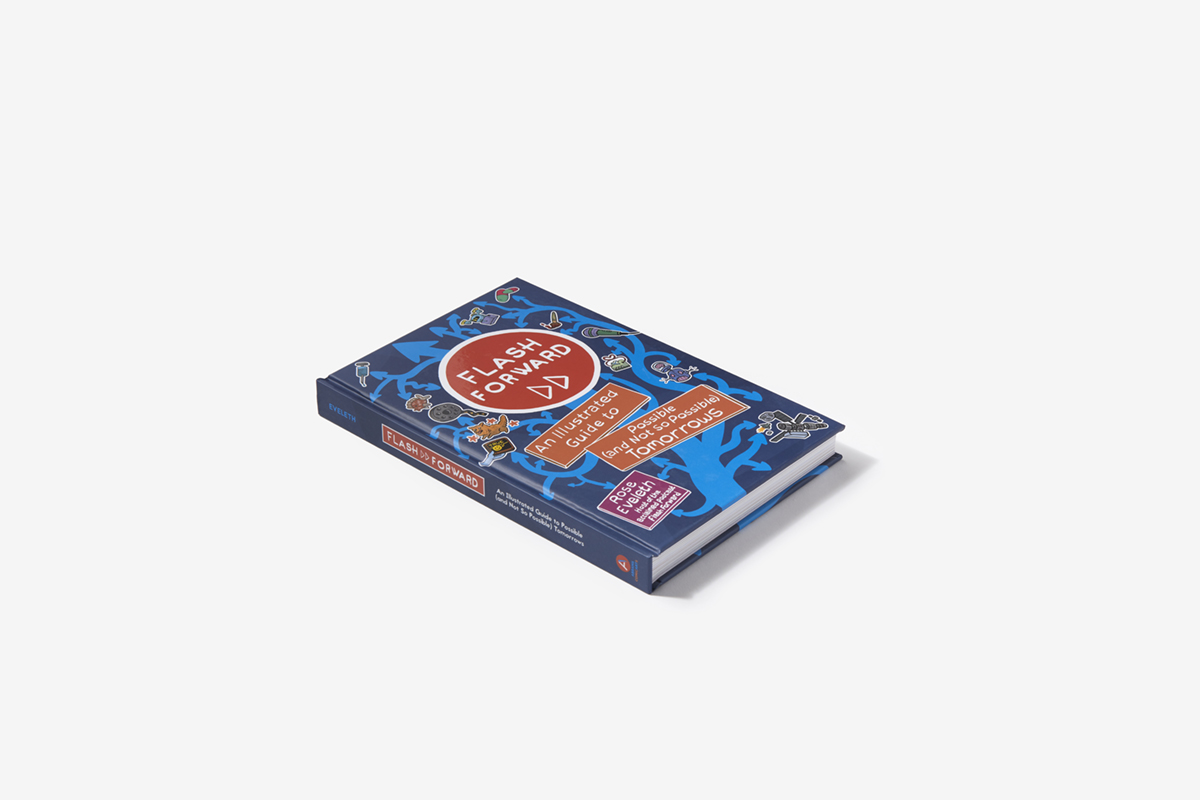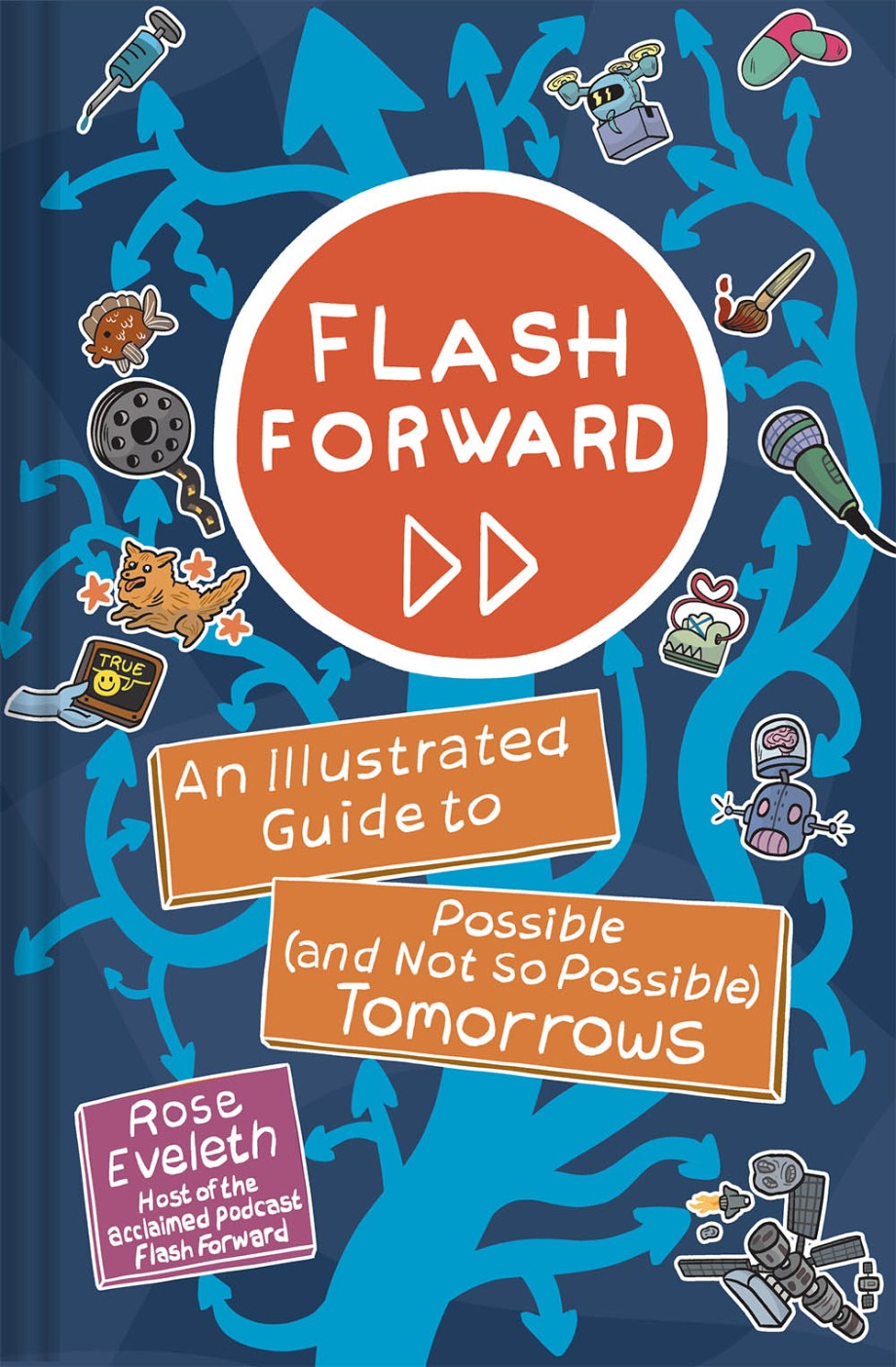 Flash Forward
An Illustrated Guide to Possible (and Not So Possible) Tomorrows
Hardcover
Price: $24.99
Also available from:
Additional formats:
Publication Date: April 20, 2021
Imprint: Abrams ComicArts
Trim Size: 6 x 9 1⁄4
ISBN: 9781419745478
Page Count: 272
Illustrations: Full-color Illustrations throughout
Rights: World/All
An exploration of potential tomorrows from the host of the massively popular and critically acclaimed podcast Flash Forward
Flash Forward: An Illustrated Guide to Possible (And Not So Possible) Tomorrows takes readers on a journey from speculative fiction to speculative "fact." Producer and host of the podcast Flash Forward, Rose Eveleth poses provocative questions about our future, which are brought to life by 12 of the most imaginative comics and graphic artists at work, including Matt Lubchanksy, Sophie Goldstein, Ben Passmore, and Box Brown. Each artist chooses a subject close to their heart—Ignatz Award nominee Julia Gfrörer, for instance, will imagine a future in which robots make art—and presents their chosen future in their own style. Drawing on her interviews with experts in various fields of study, Eveleth will then report on what is complete fantasy and what is only just out of reach in insightful essays following the comics. This book introduces compelling visions of the future and vividly explores the human consequences of developing technologies. Flash Forward reveals how complicated, messy, incredible, frightening, and strange our future might be.
CONTRIBUTING ARTISTS INCLUDE: Matt Lubchansky, Sophie Goldstein, Zach Weinersmith, Box Brown, Maki Naro, John Jennings, Julia Gfrörer, Chris Jones, Blue Delliquanti, Amelia Onorato, Kate Sheridan, Sophia Foster-Dimino, Ziyed Ayoub, Ben Passmore

Praise
"I've always been a fan of Rose Eveleth's podcast, but this marriage of ideas, ethics, and imagery is next level! Every chapter is its own universe, and moving from one to the next is the best kind of visual and intellectual whiplash. Flash Forward is the book we need right now, a lesson in how to imagine and then create a more just future."


founder and co-host of Radiolab, Jad Abumrad —
"Flash Forward has leapt from podcast to page, and it's a brain-expanding joy to read. Packed with bizarre future scenarios that are often all too plausible, this book is a lesson in how to prepare for tomorrow by opening your mind. Funny, wise, and seriously weird, Flash Forward is a must-have for anyone who hopes to change the future."

author of Autonomous and Four Lost Cities: A Secret History of the Urban Age, Annalee Newitz —
"Flash Forward is an essential work of imagination and journalism, as only Rose Eveleth could have created. Eye-opening and thought-provoking, it's a powerful reminder, at this crucial moment in time, that the future is still ours to envision, through neither naïve optimism nor cynical nihilism, but instead a respect for history and a commitment to justice."

award-winning Atlantic journalist and author of I Contain Multitudes, Ed Yong —
"Rose Eveleth and her dream team of comics collaborators have produced a kaleidoscope of science fiction that defied my expectations. Forget neat utopias or predictable dystopias; the scenarios in this book are knotty, subtle, surprising, and frequently hilarious. I loved visiting these futures."

author of Sourdough and Mr. Penumbra's 24-Hour Bookstore, Robin Sloan —
"Specific details, such as work shifts that stretch to mind-numbing weeks in a society where sleeping is optional, make these vignettes both fascinating and unsettling…The comics lend a hard-hitting depth to an otherwise abstract discussion."

The Scientific American —
"Those who delight in potentially awful what-if scenarios will find a lot to love and chew on."



Booklist —
"Flash Forward is a fascinating map to imagining the future and all it might deliver."


Foreword Reviews —
"This collection alternates between comics that dramatize futuristic possibilities and Eveleth's nonfiction prose chapters, which combine historical anecdotes and professional testimony to deliver fascinating meditations about the world of tomorrow!"



The Beat —
"Eveleth truly deepens each artistic piece with her commentary; her essays are absolutely entertaining and thought provoking."



GeekDad —
"The structure of the book takes the form of an ambitious anthology corralling a dozen visual artists of different styles. It's inherently collaborative, and if you listen to the show, you'd likely detect similar collaborativeness in Eveleth's approach to audio."

Vulture —
About the author
Rose Eveleth is a producer, host, reporter, and writer. She is the producer and host of the hit podcast Flash Forward and was a producer of ESPN's award-winning 30 for 30 podcast. Her work has been featured in numerous publications, including the Atlantic, Smithsonian Magazine, New York Times, Scientific American, and the Best American Science Writing anthology.