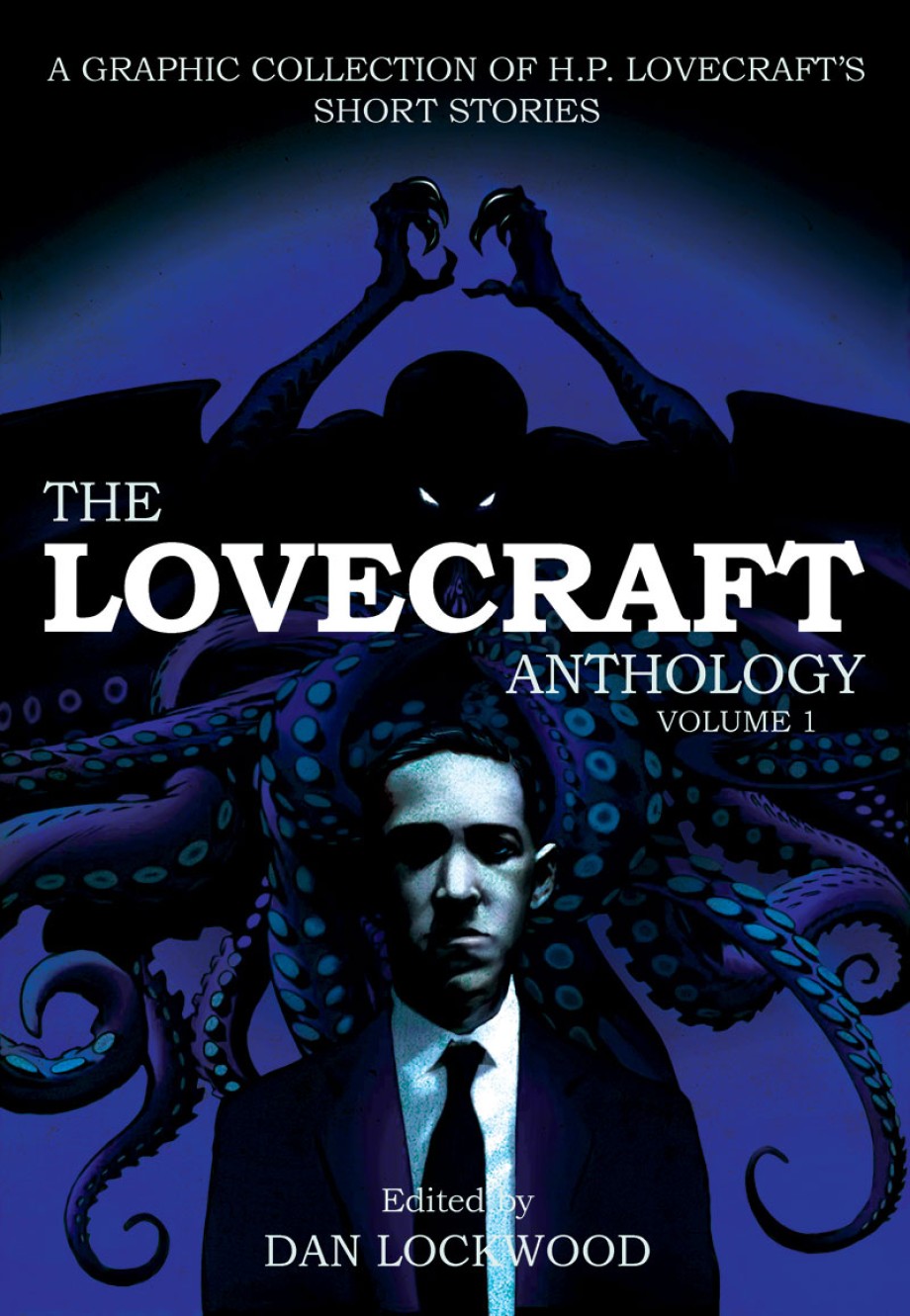 The Lovecraft Anthology
Volume 1
Paperback
Price: $21.99
Also available from:
Publication Date: April 15, 2012
Imprint: SelfMadeHero
Trim Size: 6 1⁄2 x 9 1⁄2
ISBN: 9781906838539
Page Count: 120
Illustrations: 108 full-color illustrations
Rights: US, Canada, Mexico
A graphic anthology of tales featuring collaborations between established writers and artists and debut contributors, The Lovecraft Anthology showcases Lovecraft's talent for the macabre. From the insidious mutations of "The Shadow over Innsmouth" to the mindbending threat of "The Call of Cthulhu," this collection explores themes of insanity, inherited guilt, and arcane ritual to startling effect.
Praise for The Lovecraft Anthology: Volume I:
"It's a rich grab bag that brings the eerie and unspeakable to vivid graphic life, and both the newcomer and the seasoned Lovecraft fan will not be disappointed." —Publishers Weekly
"When a graphic novel comes along representing some of Lovecraft's greatest tales, it has a lot to live up to. I'm happy to say that the graphic novel compilation The Lovecraft Anthology, Vol. 1 provides the goods." —GeekDad.com
"The Lovecraft Anthology is a wonderful adaptation and tribute to Lovecraft, and you can tell Lockwood is a fan of these stories." —Kirkus Reviews online
"For the reader who wants to find out what Lovecraft is all about . . . The Lovecraft Anthology is a fitting primer." —Campus Circle.com
About the author
H. P. Lovecraft (1890–1937) was an author of horror, fantasy, and science fiction. He is now regarded as one of the most influential horror writers of the 20th century.