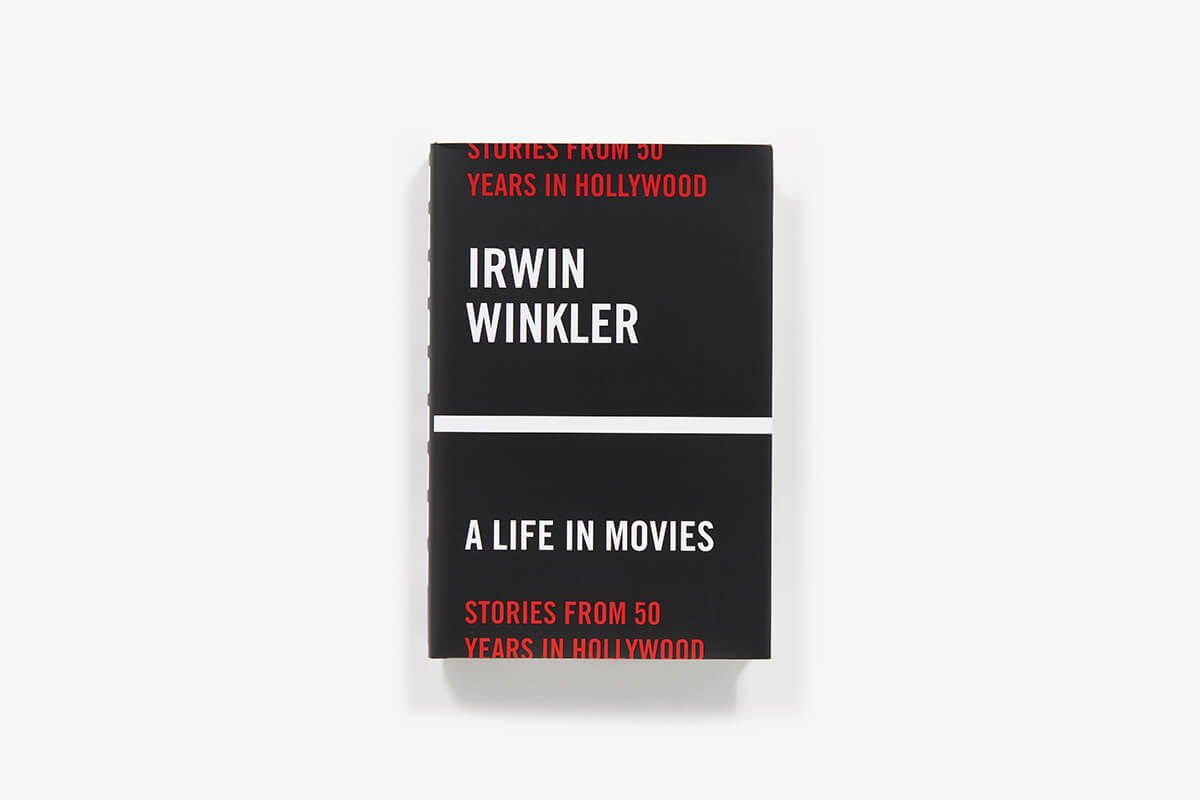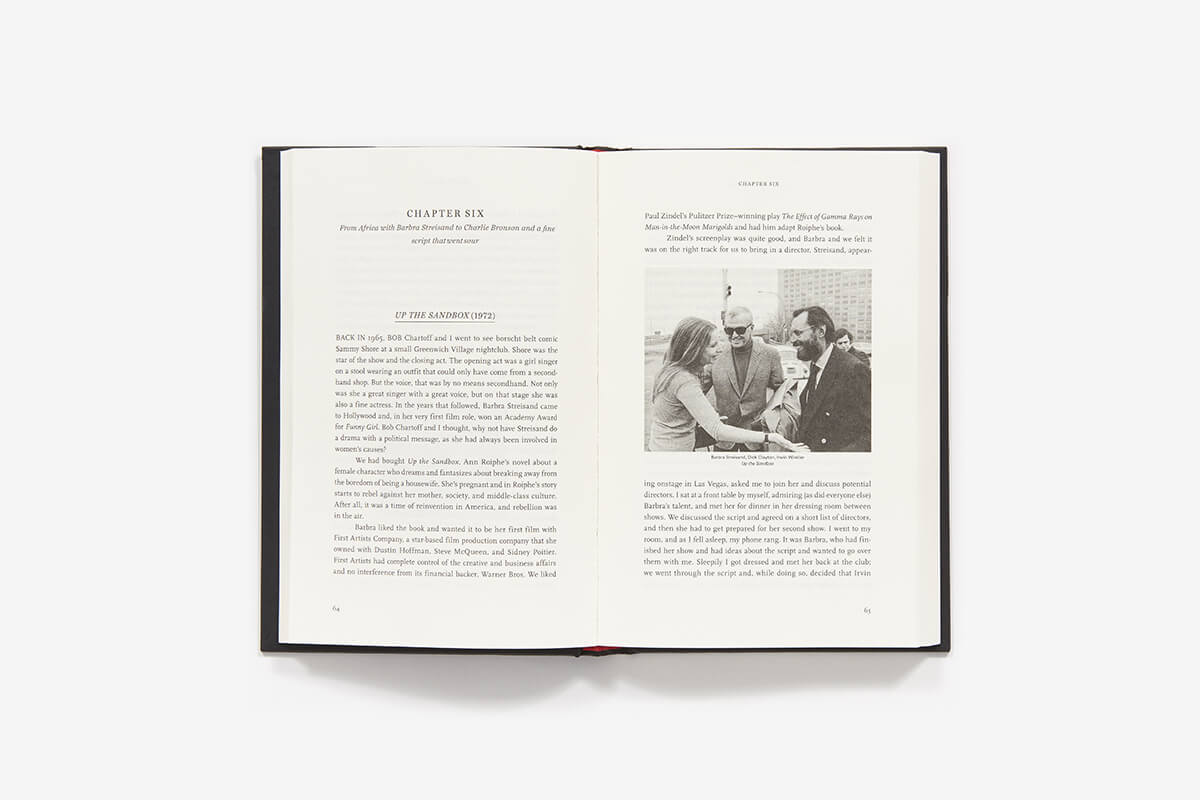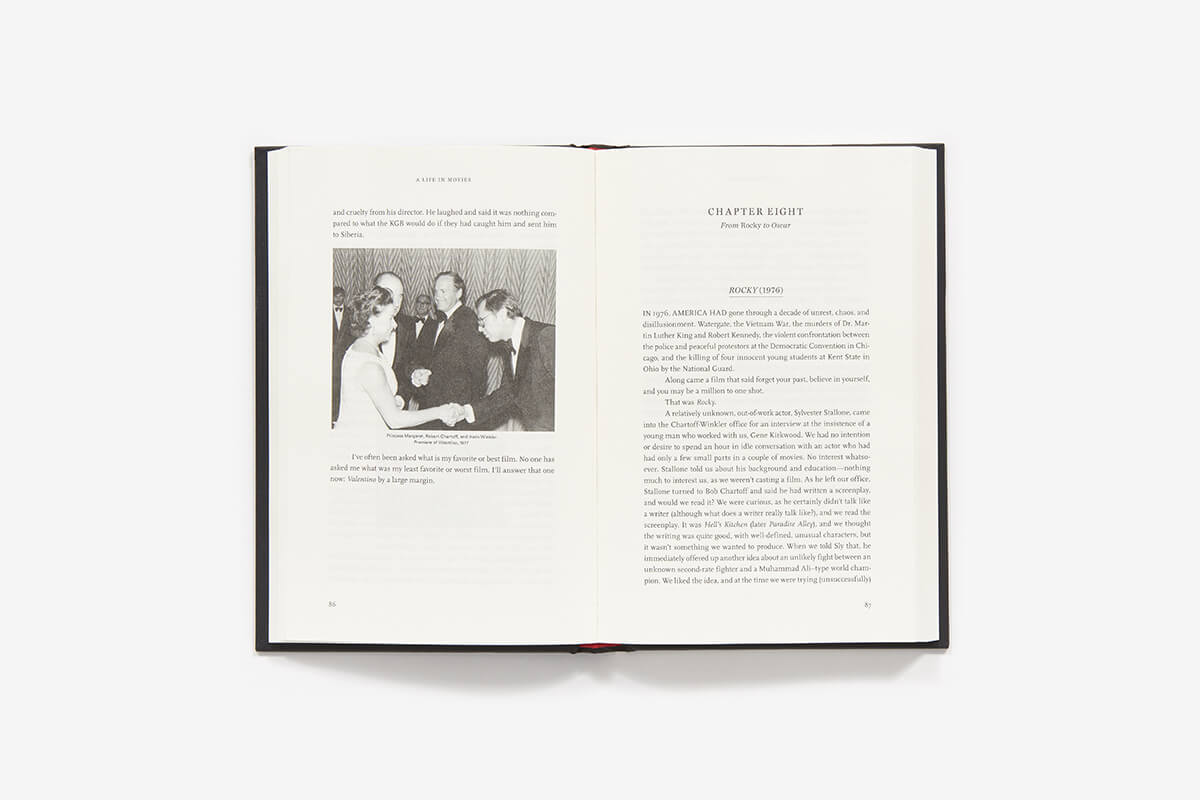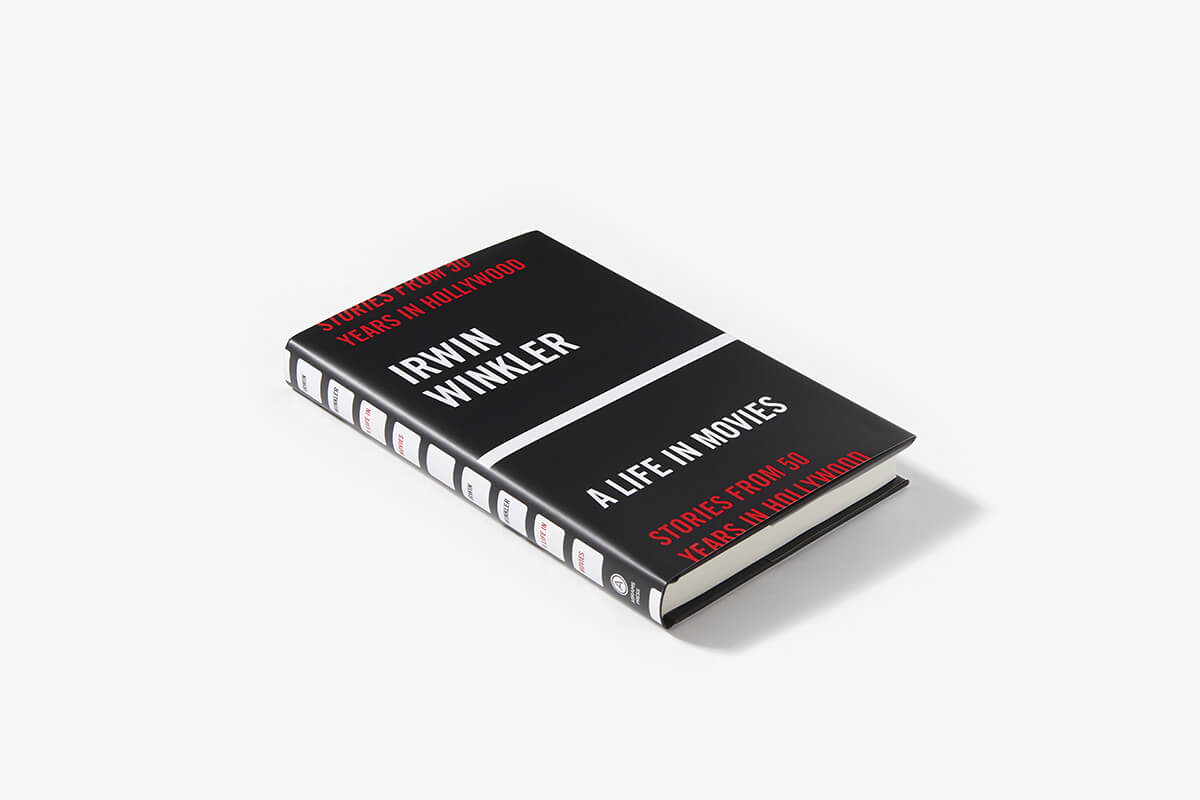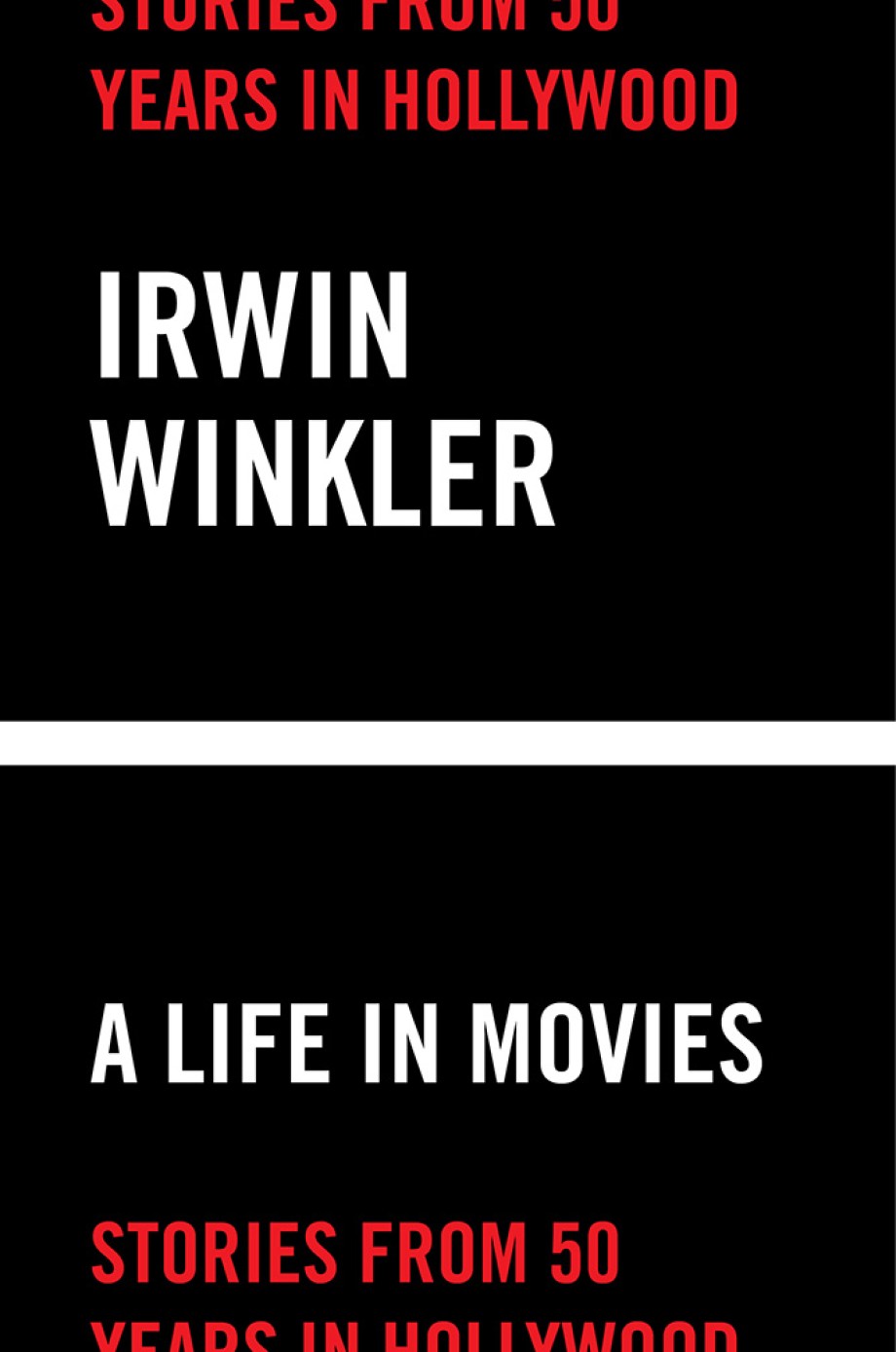 A Life in Movies
Stories from 50 years in Hollywood
Hardcover
Price: $26.00
Also available from:
Additional formats:
Publication Date: May 7, 2019
Imprint: Abrams Press
Trim Size: 6 x 9
ISBN: 9781419734526
Page Count: 304
Rights: World English
A rollicking autobiography from the legendary producer of Goodfellas, Rocky, and Raging Bull, and an insider's account of making movies in Hollywood over half a century
The list of films Irwin Winkler has produced in his more-than-fifty-year career is extraordinary: Rocky, Goodfellas, Raging Bull, De-Lovely, The Right Stuff, Creed, and The Irishman. His films have been nominated for fifty-two Academy Awards, including five movies for Best Picture, and have won twelve.
In A Life in Movies, his charming and insightful memoir, Winkler tells the stories of his career through his many films as a producer and then as a writer and director, charting the changes in Hollywood over the past decades. Winkler started in the famous William Morris mailroom and made his first film—starring Elvis—in the last days of the old studio system. Beginning in the late 1960s, and then for decades to come, he produced a string of provocative and influential films, making him one of the most critically lauded, prolific, and commercially successful producers of his era.
This is an engrossing and candid book, a beguiling exploration of what it means to be a producer, including purchasing rights, developing scripts, casting actors, managing directors, editing film, and winning awards. Filled with tales of legendary and beloved films, as well as some not-so-legendary and forgotten ones, A Life in Movies takes readers behind the scenes and into the history of Hollywood.
Praise
"I've had the good fortune to work with Irwin Winkler on many pictures over the years, from the 70s up to the present, and he's one of my most trusted and valued collaborators and friends. Irwin and his late producing partner Robert Chartoff started making movies at a very particular time: the period of transition from the old Hollywood to the age of the independent producers. That's why this book is valuable on multiple levels—as a lively memoir with more than one amazing inside story, as a first-hand work of cinema history, and as the testament of a pivotal figure in American moviemaking."

Martin Scorsese —
"Devoid of cynicism and full of relish, here's a deftly written recollection of an eventful and happy life in a precarious and, frankly, insane business; a remarkably clear-eyed look behind the scenes of moviemakingand behind the schemes of getting movies made."

Kevin Kline —
"A candid, revealing memoir … Winkler explores the exigencies of conceiving, financing, casting, and shooting a movie as well as the incessant troubleshooting, placating of the intemperate or churlish, cajoling, pleading, negotiating, and always thinking fast on one's feet—not to mention promotion, securing distribution, and other responsibilities. … Any film buff would love to join Winkler for a long conversation over drinks and dinner. At their best, his recollections are as rich as his films are memorable."

Kirkus Reviews —
"Illuminating … Drawing on work diaries, Winkler gives insight into the creation of Raging Bull, The Right Stuff, the Rocky series, and Martin Scorsese's forthcoming The Irishman, among many others. … Winkler's recollections add up to a lively chronicle that will entertain film buffs and enlighten film students."

Publishers Weekly —
"Fascinating … A Life in Movies is full of delicious stories … Winkler's memoir proceeds movie by movie, failures as well as successes, so that it can serve both as a primer for would-be producers and an account of Hollywood's greatest generation that will engross the general reader as well."

The Hollywood Reporter, Peter Biskind —
"Winkler has produced some of the most memorable films of the past 50 years, from Raging Bull and The Right Stuff to the entire Rocky franchise and Martin Scorsese's up-coming The Irishman. … His behind-the-scenes look at the interpersonal workings of Hollywood is a treat."

Library Journal —
"Charming and anecdote packed…popcorn for movie nerds."

Newsweek —
"Winkler's new memoir, A Life in Movies, is his personal chronicle of what did happen in a distinguished career that always kept him guessing: the Academy Award win for best picture, even though the studio wanted a different leading man ("Rocky"); the Oscar contender that had everything going for it but was a confounding box office disappointment ("The Right Stuff"); and a now-certified classic that could have starred Tom Cruise and Madonna as the leads ("Goodfellas")."

Washington Post —
About the author
Irwin Winkler is an American film producer, writer, and director. He is the recipient of numerous American and international honors.