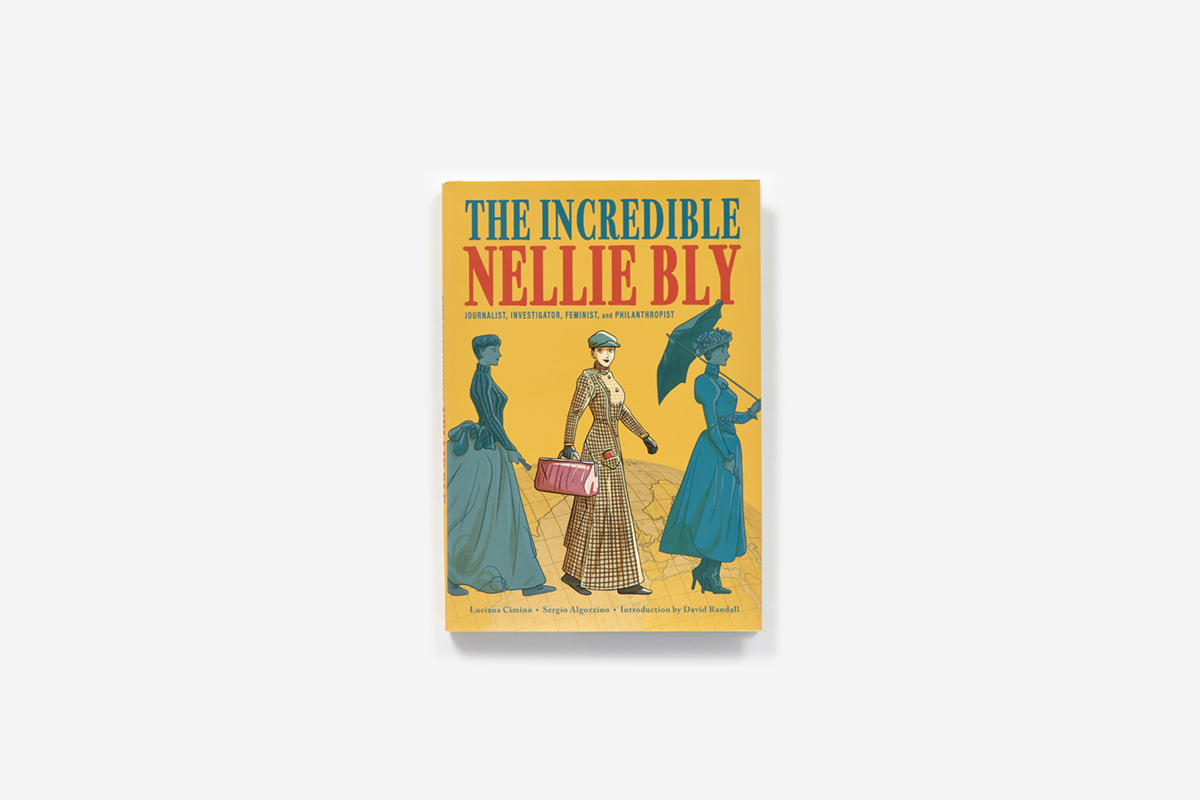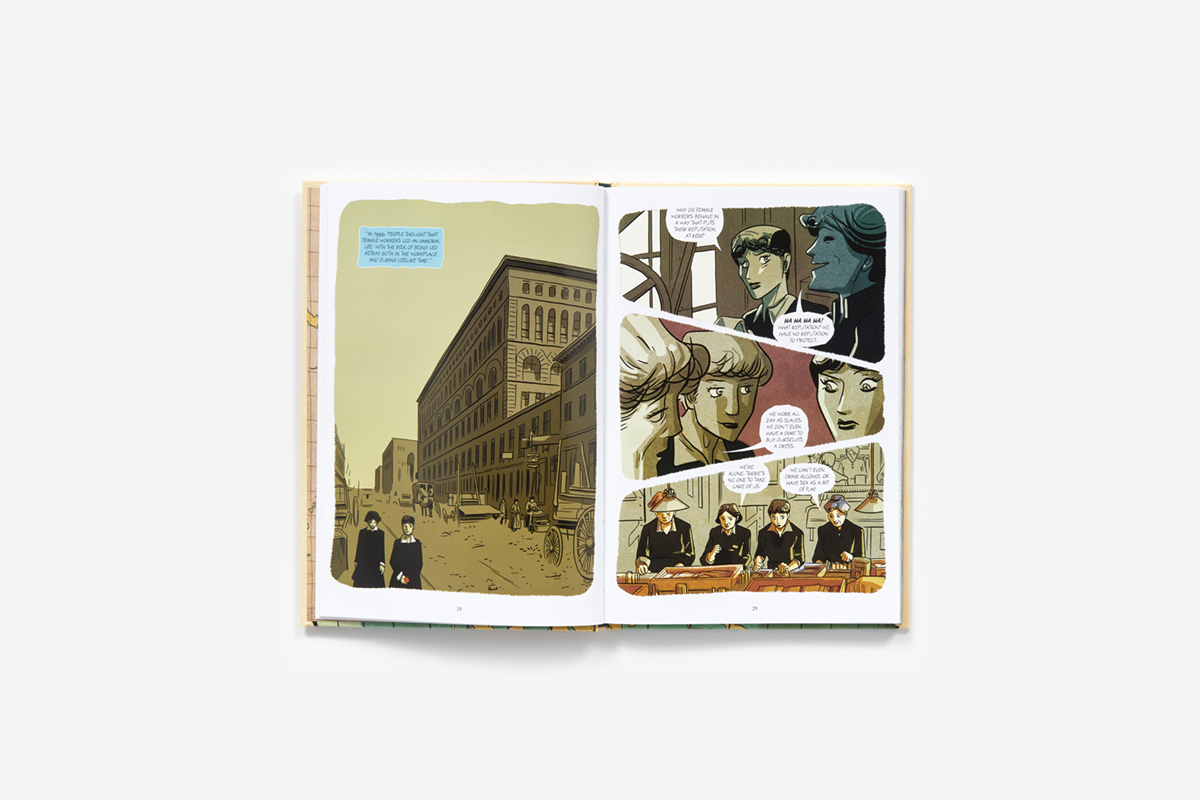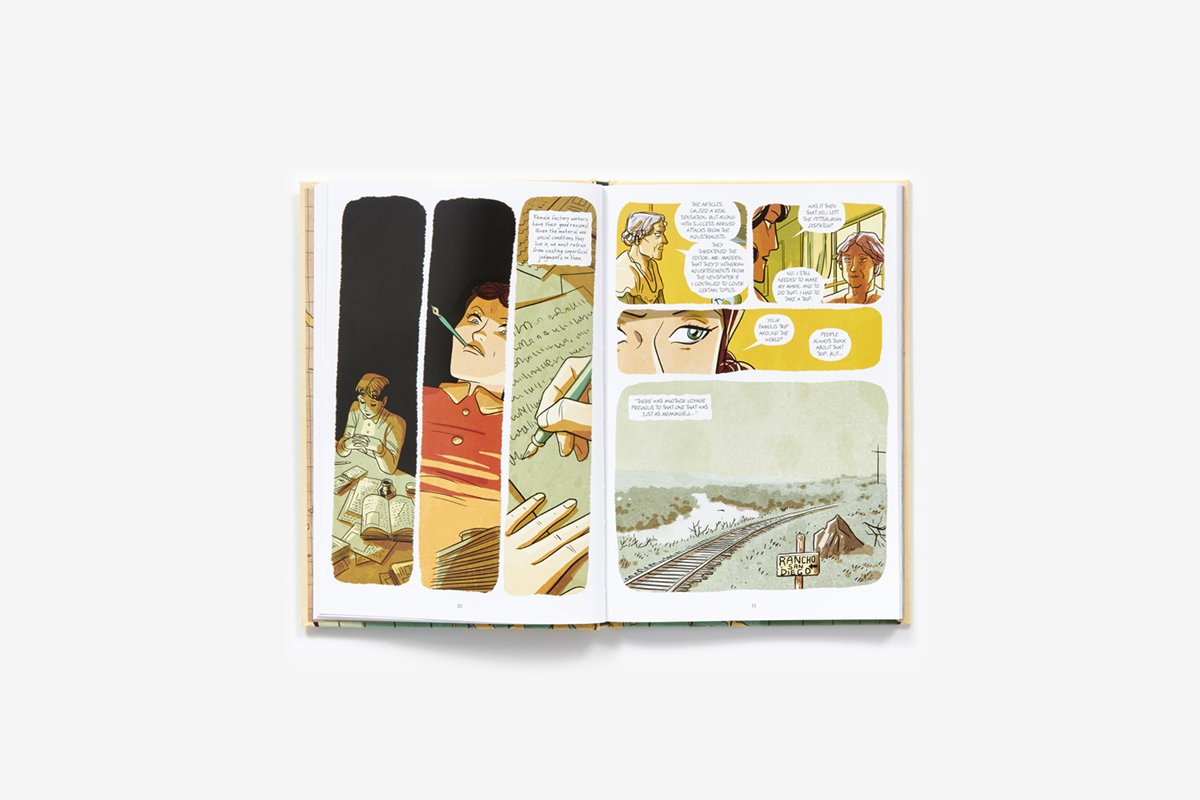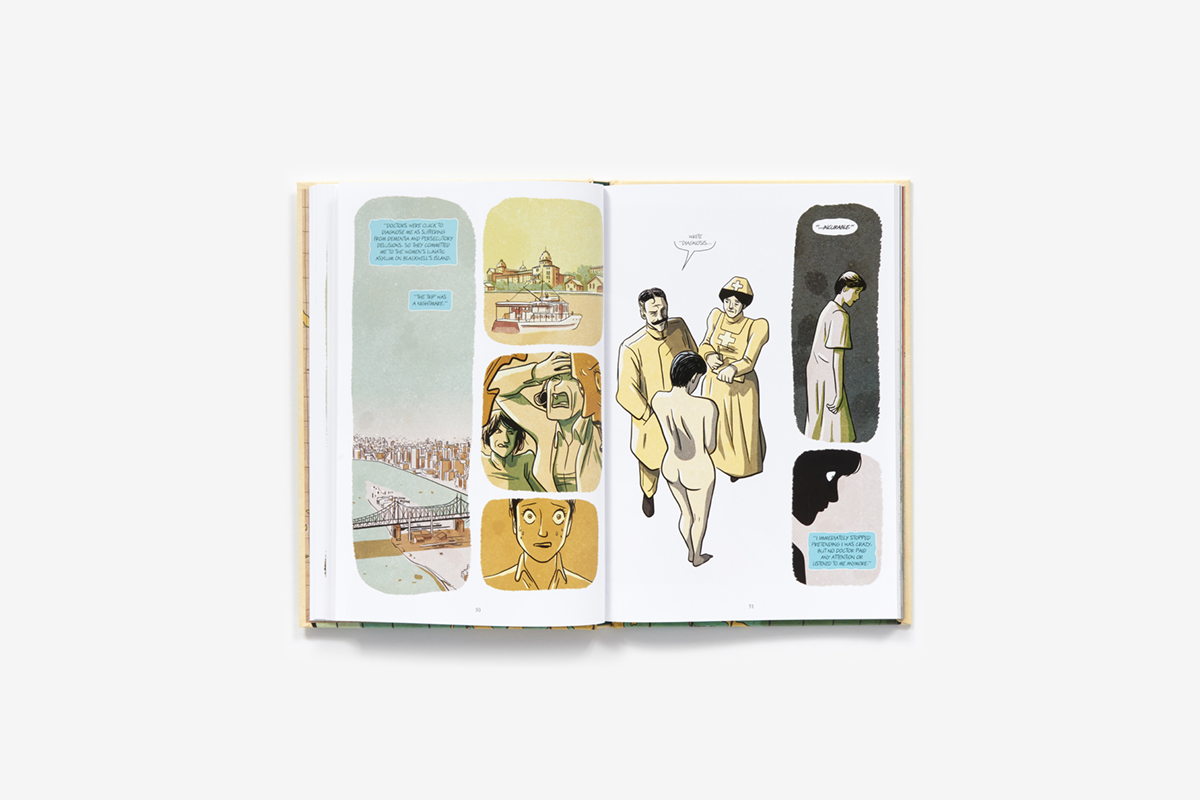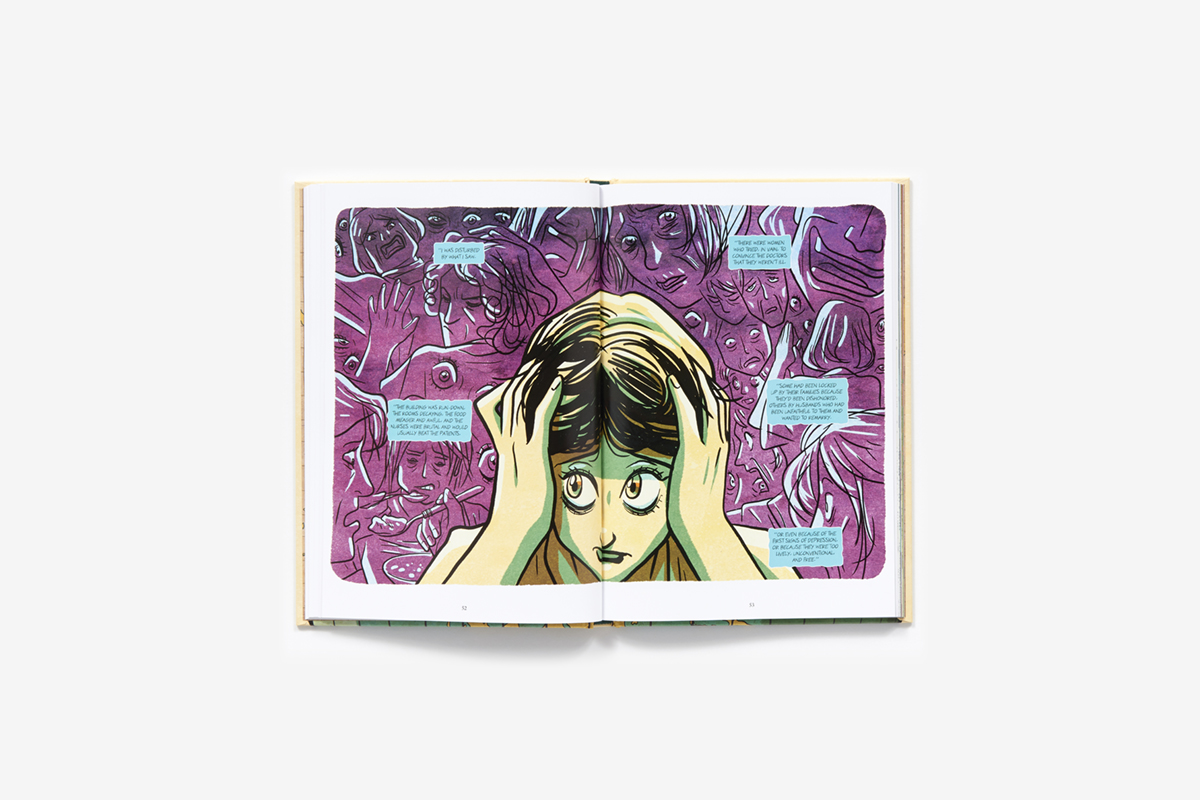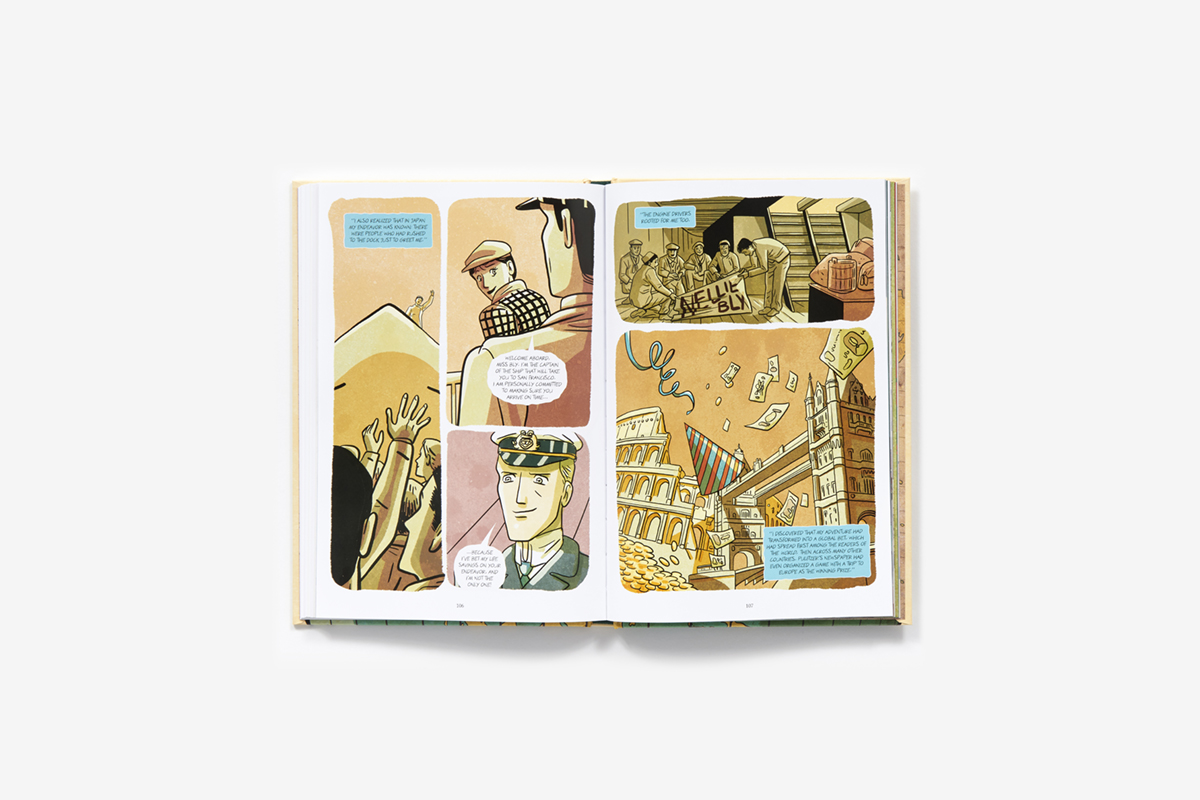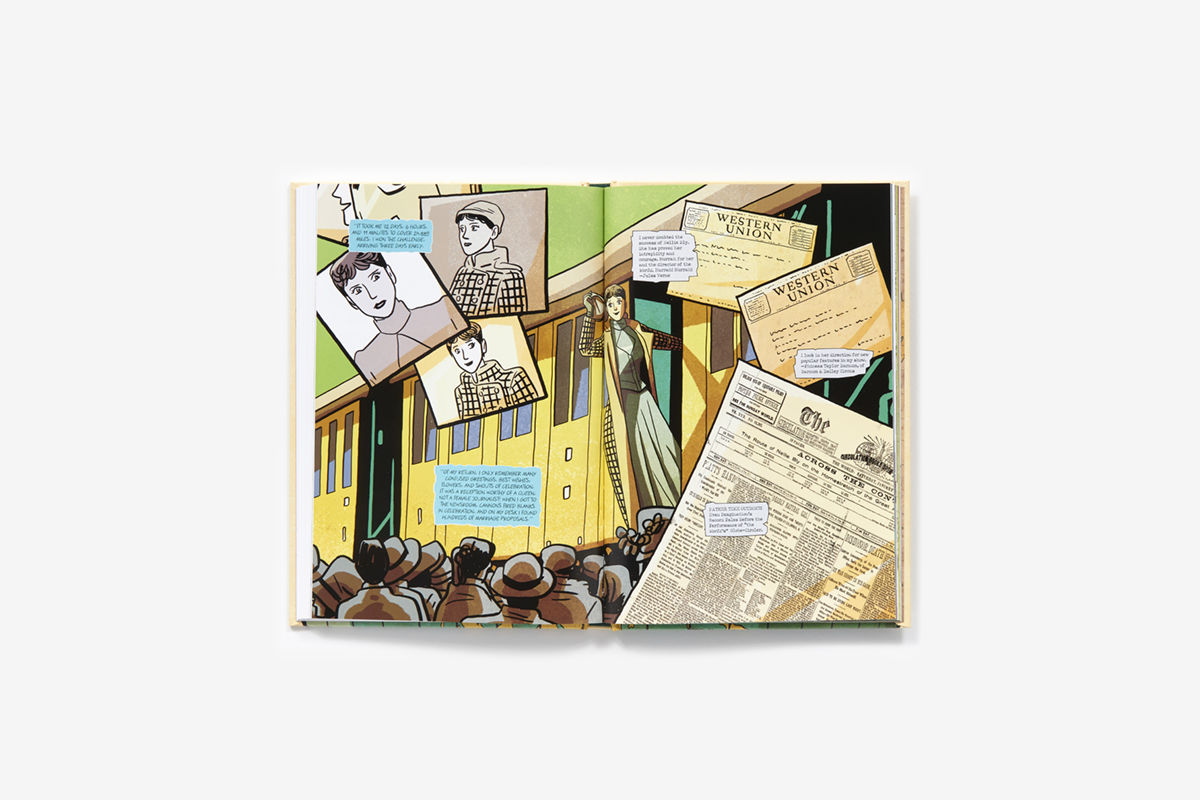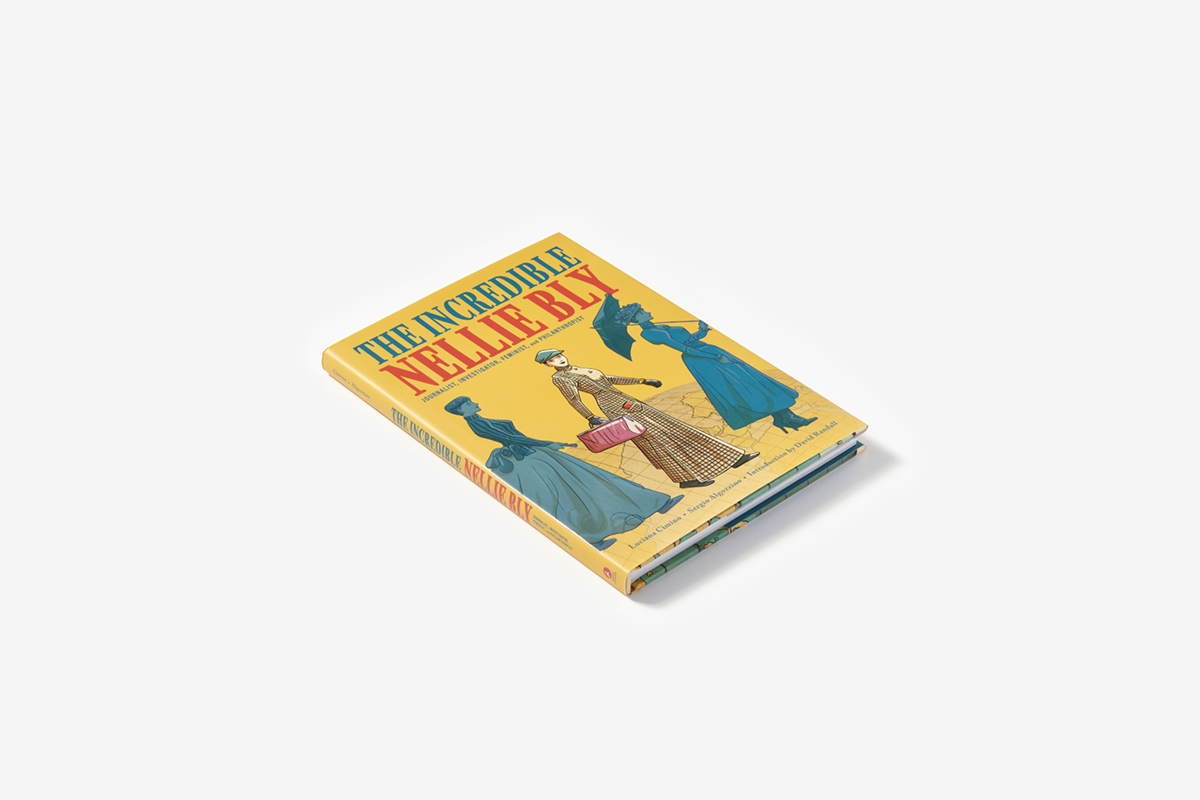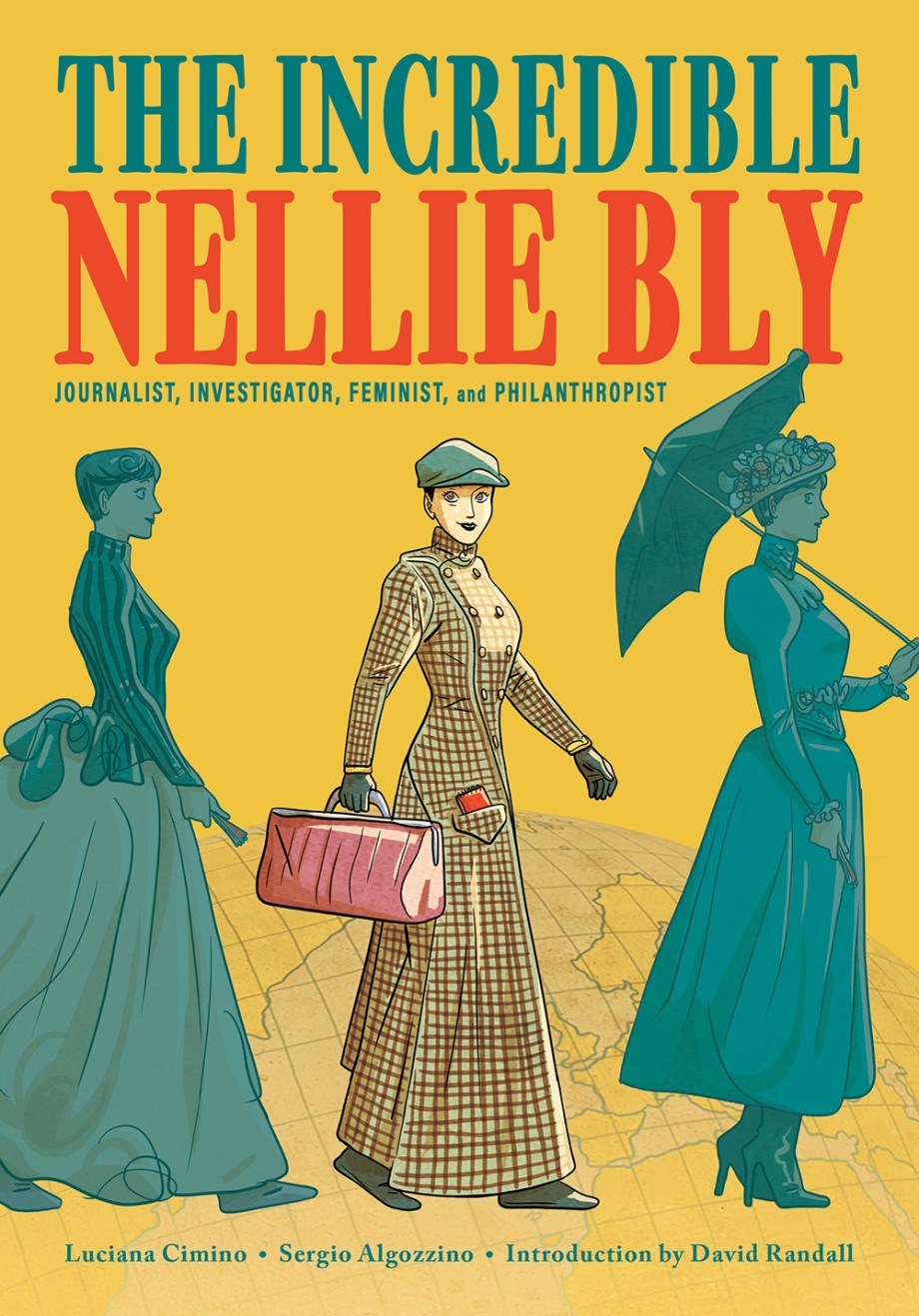 The Incredible Nellie Bly
Journalist, Investigator, Feminist, and Philanthropist
Hardcover
Price: $24.99
Also available from:
Additional formats:
Publication Date: March 2, 2021
Imprint: Abrams ComicArts
Trim Size: 6 1⁄2 x 9 1⁄2
ISBN: 9781419750175
Page Count: 144
Illustrations: Full-color illustrations throughout
Rights: World English
A visual biography of the groundbreaking investigative journalist
Born in 1864, Nellie Bly was a woman who did not allow herself to be defined by the time she lived in, she rewrote the narrative and made her own way.
Luciana Cimino's meticulously researched graphic-novel biography tells Bly's story through Miriam, a fictionalized female student at the Columbia School of Journalism in 1921. While interviewing the famous journalist, Miriam learns not only about Bly's more sensational adventures, but also about her focus on self-reliance from an early age, the scathing letter to the editor that jump-started her career as a newspaper columnist, and her dedication to the empowerment of women. In fact, in 1884, Bly was one of the few journalists who interviewed Belva Ann Lockwood, who was the first woman candidate for a presidential election—a contest that was ultimately won by Grover Cleveland—and Bly predicted correctly that women would not get the vote until 1920.
Of course Bly's most well-known exploits are also covered—how she pretended to be mad in order to get institutionalized so she could carry out an undercover investigation in an insane asylum, and Bly's greatest feat of all, her journey around the world in 72 days—alone—which was unthinkable for a woman in the late 19th century. As Miriam learns more of Bly's story, she realizes that the most important stories are necessarily the ones with the most dramatic headlines, but the ones that, in Nellie's words, "come from a deep feeling."
This beautifully executed graphic novel paints a portrait of a woman who defied societal expectations—not only with her investigative journalism, but with her keen mind for industry, and her original inventions.

Praise
"Algozzino has worked with sharp lines that keep the characters strong and focused but a color palette that's primarily sepia toned to evoke the proper time period."

BookRiot —
"Cimino and Algozzino capture Nellie's daring spirit and righteous anger in confidently loose lined illustrations colored in teals and yellow watercolor style. This concise primer serves as a welcoming introduction to Bly's biography…"


Publishers Weekly —
"This graphic biography combines its artwork with an able narrative to show what made Nellie Bly so incredible."


Foreword Reviews —
"Hopefully we will have many more graphic novels with this subject; biopics about outstanding women should never be hard to find. That′s what the trailblazing movement is all about: putting in the spotlight women who made history, against insurmountable odds, so that they are not forgotten."

GeekDad —
About the author
Luciana Cimino is a professional journalist. She worked for 10 years at the historical Italian newspaper L'Unità, where she wrote about politics and news about social issues, poverty, immigrants, and school policies. Since 2015 she's been part of the press staff of the journalism festival Festival di giornalismo Internazionale. Sergio Algozzino is an Italian comics creator. He has collaborated with Sergio Bonelli Editore, Soleil Editions, Tunué and Panini Comics, to name just a few of his clients. Laura Garofalo is a professional translator. She has a master's degree in English translation acquired at Università degli Studi Internazionali of Rome. She has collaborated with various private clients, publishing houses, and literary agencies.