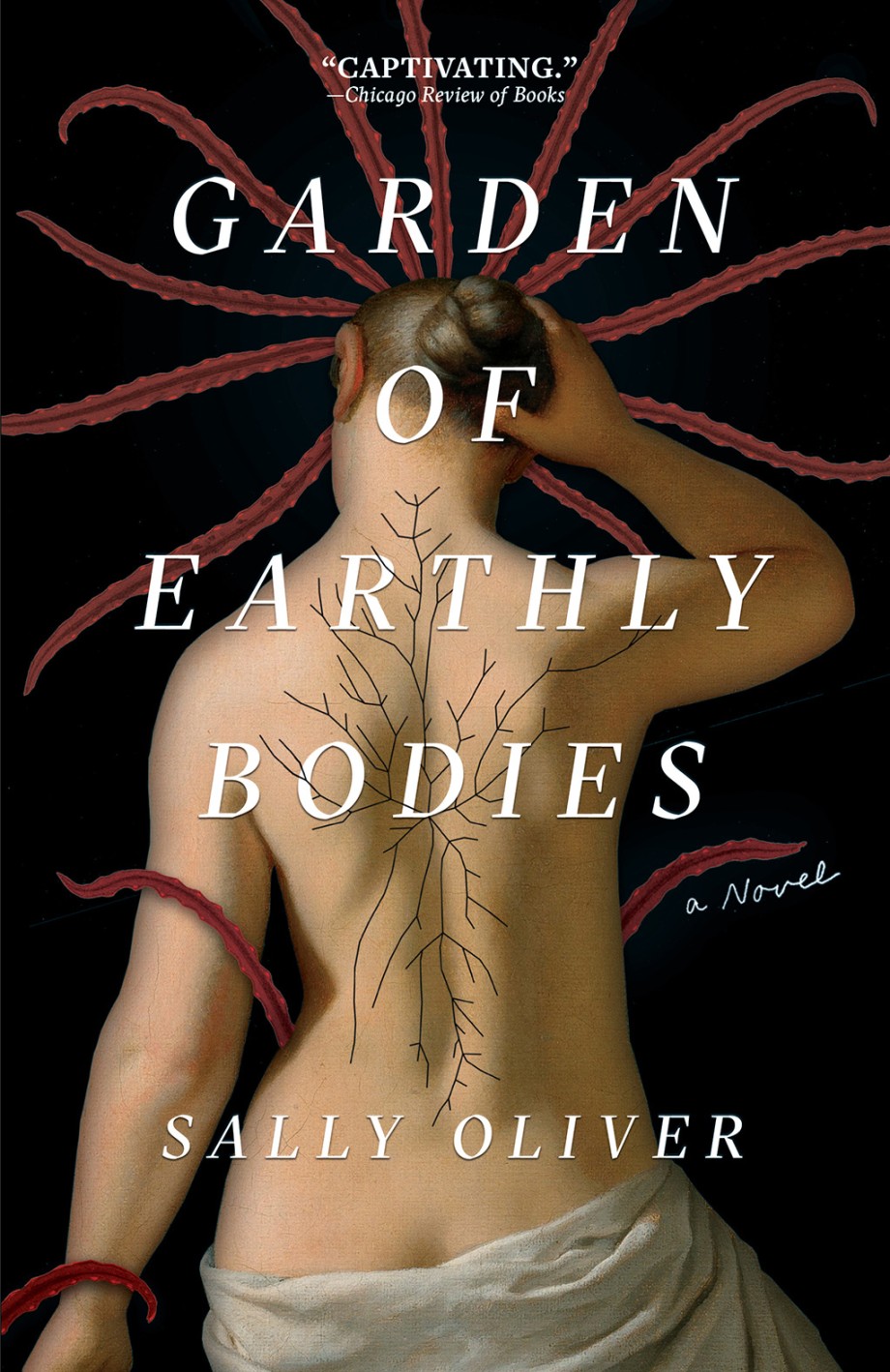 Garden of Earthly Bodies
A Novel
Paperback
Price: $17.00
Also available from:
Additional formats:
Publication Date: June 27, 2023
Imprint: The Overlook Press
Trim Size: 5 1⁄2 x 8 1⁄4
ISBN: 9781419759369
Page Count: 320
Rights: North America
An exquisitely eerie and unsettling speculative novel that grapples with questions of trauma, identity, and the workings of memory—now in paperback!
Months after her sister's death, Marianne wakes up to find a growth of thick black hairs along her spine. They defy her attempts to remove them, instead proliferating, growing longer. The hairs, Marianne's doctor tells her, are a reaction to trauma, developed in the wake of the loss of her sister, Marie. Her doctor recommends that Marianne visits Nede, a modern, New Age rehabilitation center in a remote forest in Wales where the patients attend unorthodox therapy sessions and commune with nature.
Yet something strange is happening to Marianne and the other patients at Nede: a metamorphosis of a kind. As the hairs on her back continue to grow, the past starts to entangle itself with the present and the borders of her consciousness threaten to disintegrate. She finds herself drawn back compulsively to the memory of Marie, obsessing over the impulse that drew her sister toward death and splintered her family apart. As Marianne's memories threaten to overwhelm her, Nede offers her release from this cycle of memory and pain—but only at a terrible price: that of identity itself.
Haunting, lyrical, and introspective, Garden of Earthly Bodies is a startlingly accomplished and original debut about the bond between two sisters, love and its limits, and our inability to ever truly to know the minds of others. With an intense and precise attention to the internal workings of minds and bodies and a disturbing speculative plot, the novel welcomes an assured new voice to the genre.
Praise
"Garden of Earthly Bodies ripples with visceral language that conceals an ominous underbelly, ever threatening to burst free. . . . Oliver's prose is quite captivating. She writes with a poetic precision, deftly balancing sections with words charged with sexual and fatalistic tension in equal parts."


Chicago Review of Books —
"A visceral vortex of blood and trauma [with] a uniquely elegant literary style . . . every bit horrific as it is intelligent . . . Fans of gothic, classic literary horror, this one is for you."

Cemetery Dance Magazine —
"A deep and complex exploration of life and trauma"

Strange Horizons Magazine —
"A beautifully written and intensely felt novel. Its subject matter—grief and mortality—is timeless, but its method, a startling combination of emotional realism and gothic horror, feels brand-new."

Ian McGuire, author of The North Water and The Abstainer —
"Intelligent, addictive, and disturbing. Sally Oliver is a thoughtful, gorgeous writer, and this layered exploration of trauma, family, and selfhood will linger."


Julia Fine, author of The Upstairs House and What Should Be Wild —
"An affecting portrait of a young life shaped by grief, set against an unnerving, surreal medical backdrop, somewhere between My Year of Rest and Relaxation and A Cure for Wellness. . . . A remarkable, thought-provoking, vivid book."


Will Wiles, author of The Way Inn and Plume —
"It's hard to believe Garden of Earthly Bodies is a debut novel because the writing and pacing are so confident and assured. Compulsive and deeply unsettling. Don't start it if you have stuff to do!"

Clare Chambers, author of Small Pleasures —
"Daring, unsettling, and original, Garden of Earthly Bodies is a debut to savor. Sally Oliver writes with startling intensity."


Victoria Gosling, author of Before the Ruins —
"I love Sally's writing. . . . The plot of Garden of Earthly Bodies was wonderfully intriguing, but it was the emotion in the story and the quality of the writing that sang out to me."


Helen Fisher, author of Faye, Faraway —
"Sally Oliver has created a deeply unsettling story, told at a brilliantly controlled pace and rendered in luminous prose. It's like the love child of early Ian McEwan and Nicola Barker."


Ali Millar, author of The Last Days —
About the author
Sally Oliver earned a master's in English at Lancaster University before moving to London to start a career in publishing. She now works for the agency Greene & Heaton. Garden of Earthly Bodies is her debut novel.