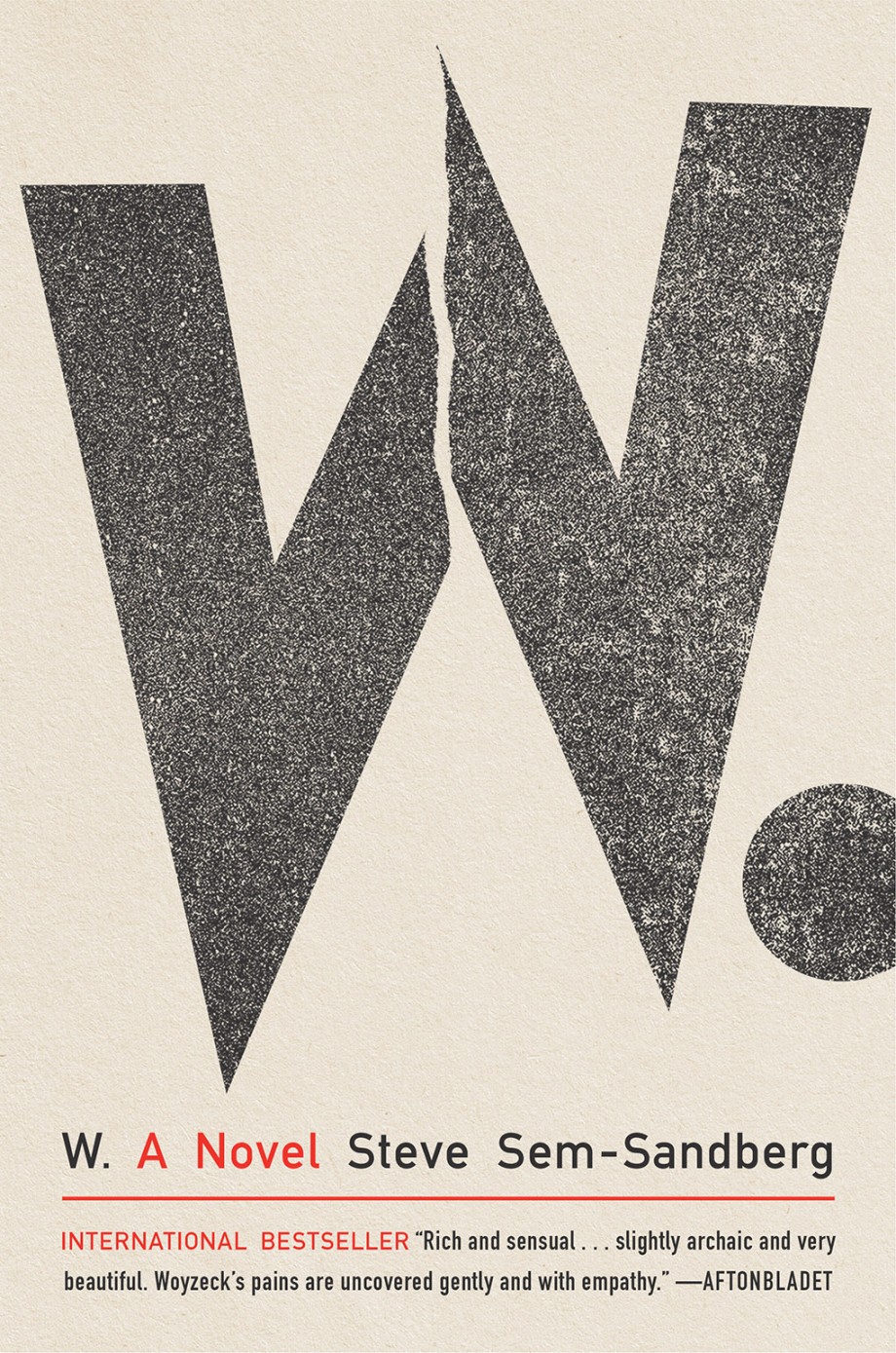 W.
A Novel
Hardcover
Price: $28.00
Also available from:
Additional formats:
Publication Date: June 28, 2022
Imprint: The Overlook Press
Trim Size: 6 x 9
ISBN: 9781419751226
Page Count: 384
Rights: World English
In this internationally acclaimed novel, Steve Sem-Sandberg brilliantly refracts the story of Büchner's groundbreaking play Woyzeck through a new lens
W., the astonishing new novel by August Prize– winning author Steve Sem-Sandberg, is a literary reimagining of one of modern literature's touchstone texts, the play Woyzeck. Considered the first modern drama, Woyzeck tells the story of a loyal soldier and survivor of the Napoleonic Wars who, in a fit of jealous rage, kills the woman he loves. In 1836 this true story inspired Georg Büchner to write the play, unfinished at his death at just twenty-three years old.
W. grippingly recounts the lovers' relationship, the murder case, and the soldier's execution. The story unfolds as the soldier W. struggles to recount the events of his life. He grasps at understanding and experiences feelings of time and timelessness. He finds patterns and repetitions, but these are of no interest to those determining his fate.
Sem-Sandberg searched court archives to bring new light to this story, and he masterfully sustains a rich period atmosphere through poetic and controlled prose, down to the choice of pronouns as the soldier is held at a cold distance in court proceedings when addressed with the formal, capitalized "You."
Against a landscape devastated by inhumanity and greed that, yet, manages to sustain hope, Steve Sem-Sandberg's W. tells a ruthless, moving, and utterly relevant story as the soldier W. desperately and humanly fights to make something of the life given to him.
Praise
"It's the collaboration and tension between the reader and Woyzeck, rather than the attempts to find more profound motives, that makes this reading experience so strong."

Svenska Dagbladet —
"A sharp and hypersensitive novel about abandonment and violence. It's a fantastic, spellbinding, and terrifying book."

Dagens Nyheter —
"This is fiction of true moral force, brilliantly sustained and achieved."

(on The Emperor of Lies), Hilary Mantel —
"Cogent and affecting . . . In Mr. Sem-Sandberg's fine novel, the tragedy is real but much more specific and conditional. It gives us, the readers, just enough of a loophole to evade its reckonings."

Wall Street Journal —
About the author
Steve Sem-Sandberg's novels include The Emperor of Lies, winner of the August Prize; The Chosen Ones, winner of France's Prix Médicis étranger; and W., which was awarded the Eyvind Johnson Prize. His books have been bestsellers around the world and have been translated into thirty languages. In 2020 he was elected to the Swedish Academy, the body that chooses the Nobel Prize for Literature.
Saskia Vogel is an author and translator from Los Angeles, currently living in Berlin. She was a 2021 PEN Translation Prize finalist and Princeton University's Fall 2022 Translator in Residence. Her debut novel, Permission, was published in five languages, and she was awarded the 2021 Berlin Senate Grant for Non-German language Literature for her writing.