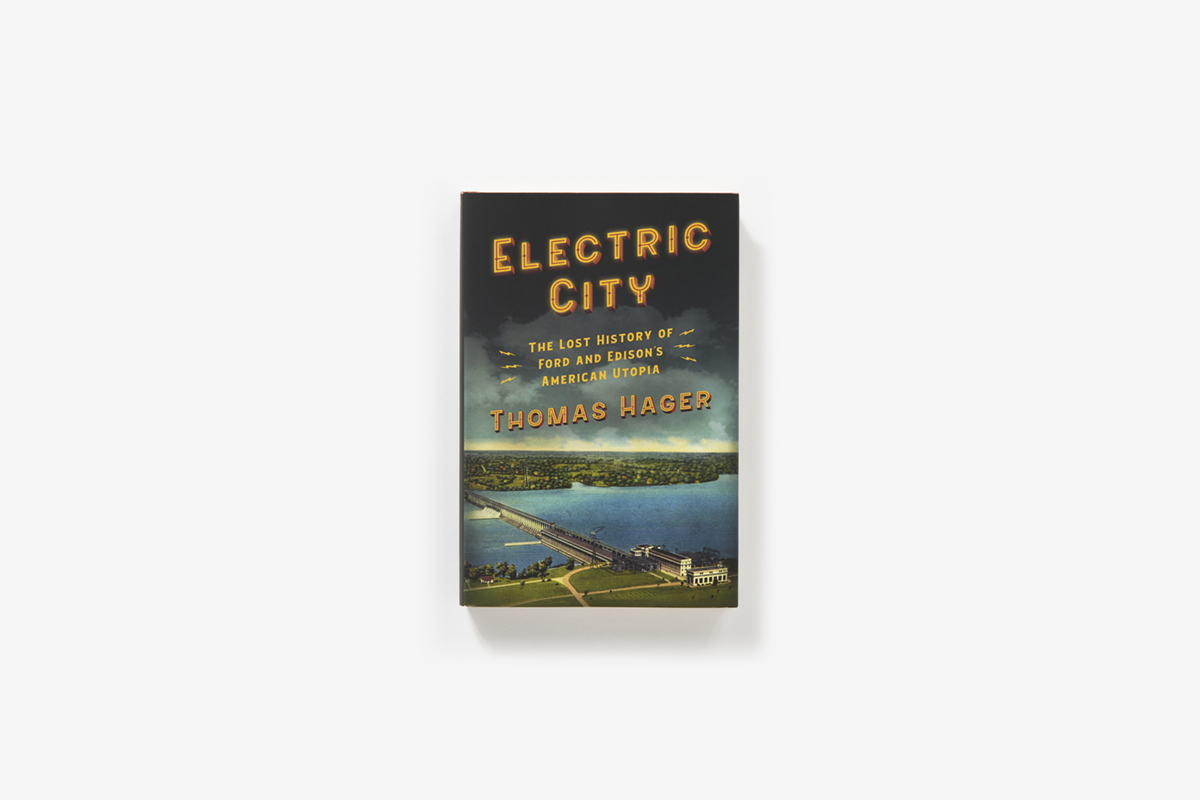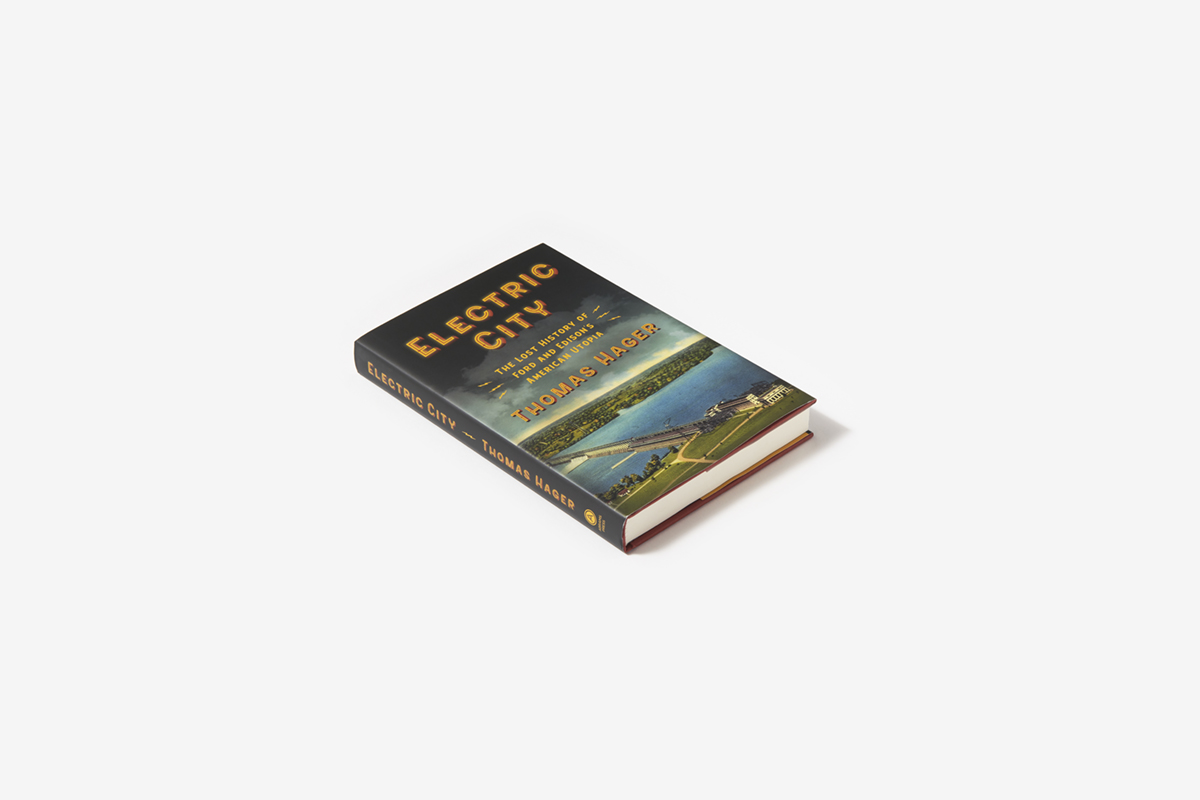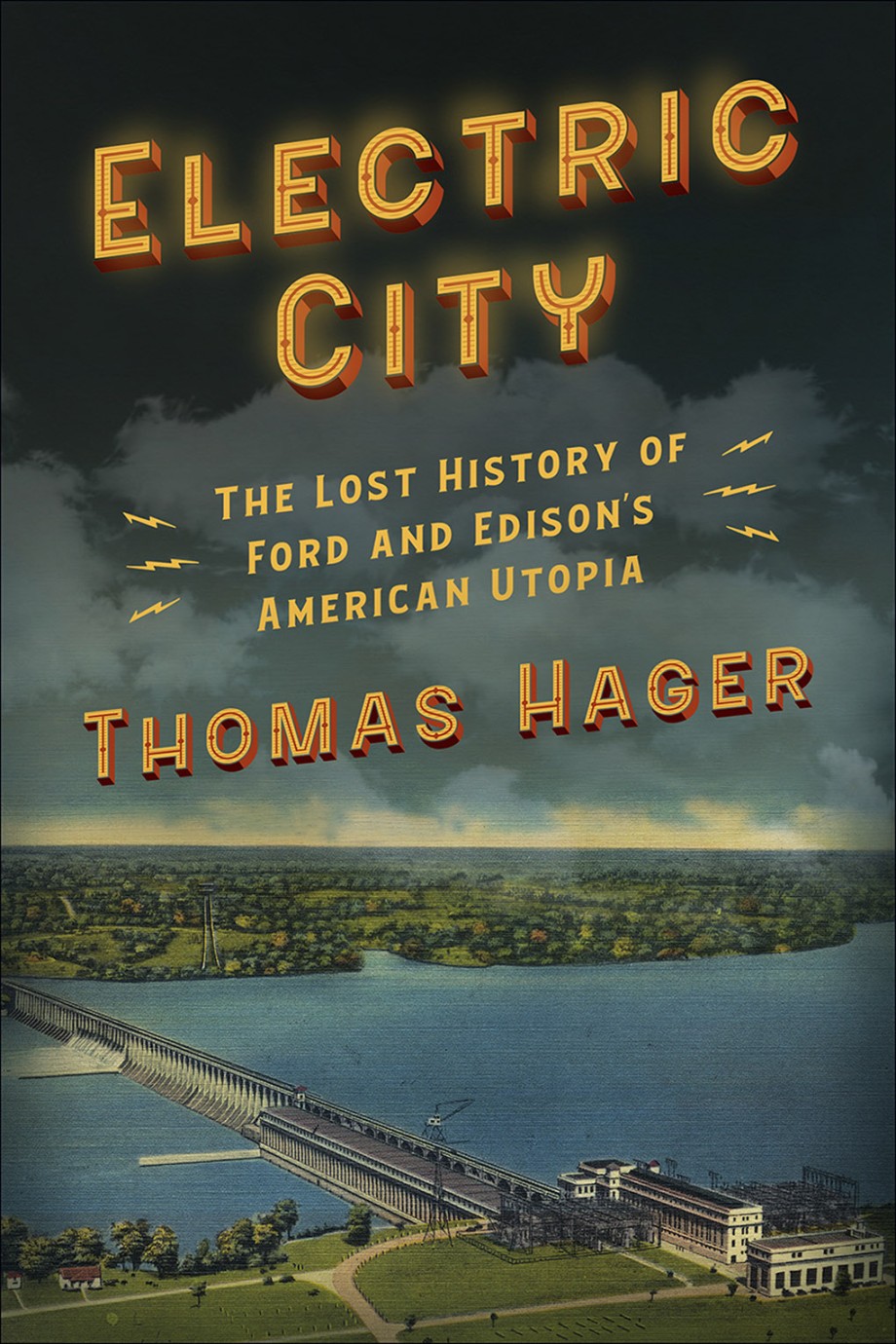 Electric City
The Lost History of Ford and Edison's American Utopia
Hardcover
Price: $28.00
Out of stock
Available from:
Additional formats:
Publication Date: May 18, 2021
Imprint: Abrams Press
Trim Size: 6 x 9
ISBN: 9781419747960
Page Count: 304
Rights: World/All
The extraordinary, unknown story of two giants of American history—Henry Ford and Thomas Edison—and their attempt to create an electric-powered city of tomorrow on the Tennessee River
During the roaring twenties, two of the most revered and influential men in American business proposed to transform one of the country's poorest regions into a dream technological metropolis, a shining paradise of small farms, giant factories, and sparkling laboratories. Henry Ford and Thomas Edison's "Detroit of the South" would be ten times the size of Manhattan, powered by renewable energy, and free of air pollution. And it would reshape American society, introducing mass commuting by car, use a new kind of currency called "energy dollars," and have the added benefit (from Ford and Edison's view) of crippling the growth of socialism.
The whole audacious scheme almost came off, with Southerners rallying to support what became known as the Ford Plan. But while some saw it as a way to conjure the future and reinvent the South, others saw it as one of the biggest land swindles of all time. They were all true.
Electric City is a rich chronicle of the time and the social backdrop, and offers a fresh look at the lives of the two men who almost saw the project to fruition, the forces that came to oppose them, and what rose in its stead: a new kind of public corporation called the Tennessee Valley Authority, one of the greatest achievements of the New Deal. This is a history for a wide audience, including readers interested in American history, technology, politics, and the future.
Praise
"A well-researched, crisply written account tinged with irony"

The Wall Street Journal —
"With incisive character sketches and insights into the tension between private and public interests, this is an illuminating portrait of a little-known chapter in American history."



Publishers Weekly —
"a beguiling history of the City That Almost Was...shining a crisp light on the tensions between private and public development with which we still grapple today."

Garden & Gun Magazine —
"as compelling as a good novel...Electric City is an excellent, illuminating narrative about an intriguing moment in American history that wound up having repercussions for generations."


The Oregonian —
"Thomas Hager's Electric City is a rollicking and well-constructed story about power—electric power, political power, financial power—with a gallery of colorful and deeply human characters fighting to own the future. Hager brings Henry Ford, Thomas Edison, and forgotten progressive giants like George Norris alive on the page. And he untangles complex but important strands of American history for easy inspection. In his capable hands, Muscle Shoals—and the Tennessee Valley Authority—are no longer dusty relics but fascinating examples of the great American experiment."

author of The Defining Moment: FDR's Hundred Days and the Triumph of Hope, Jonathan Alter —
"The best books about American history combine larger-than-life participants, engaging writing, and surprising twists and turns that provide both entertainment and the real story rather than mythology. Electric City by Thomas Hager checks every box. This is a book you don't want to miss."

New York Times bestselling author of The Vagabonds: The Story of Henry Ford and Thomas Edison's Ten-, Jeff Guinn —
"Electric City is an important story, well told. For decades the Tennessee River valley was a canvas on which visionaries sketched a plan for America's future. Thomas Hager shows how hydropower and political power intertwined in a contest over who should own the river and its resources. A rich cast of characters drafted competing blueprints, each promising to engineer a resolution to the growing divide between urban and rural America. Their failures are as instructive as their successes."

author of The Age of Edison: Electric Light and the Invention of Modern America, Ernest Freeberg —
"Engrossing...Hager's portrayal of the key players...is revelatory...A willingness to conjecture sets Hager apart from many of his contemporaries. That this 'Electric City' was only ever a dream does not detract from Hager's masterful storytelling and keen eye for details that bring history of life."


Southern Review of Books —
"[a] fascinating, widely-sweeping slice of Americana"


Winchester Sun —
"Electric City offers useful insights into why so many planned projects never come to fruition."

City Journal —
About the author
Thomas Hager is an award-winning author of books on the history of science and medicine, including The Alchemy of Air and Ten Drugs: How Plants, Powders and Pills Have Shaped the History of Medicine. He is a courtesy associate professor of journalism and communication at the University of Oregon.