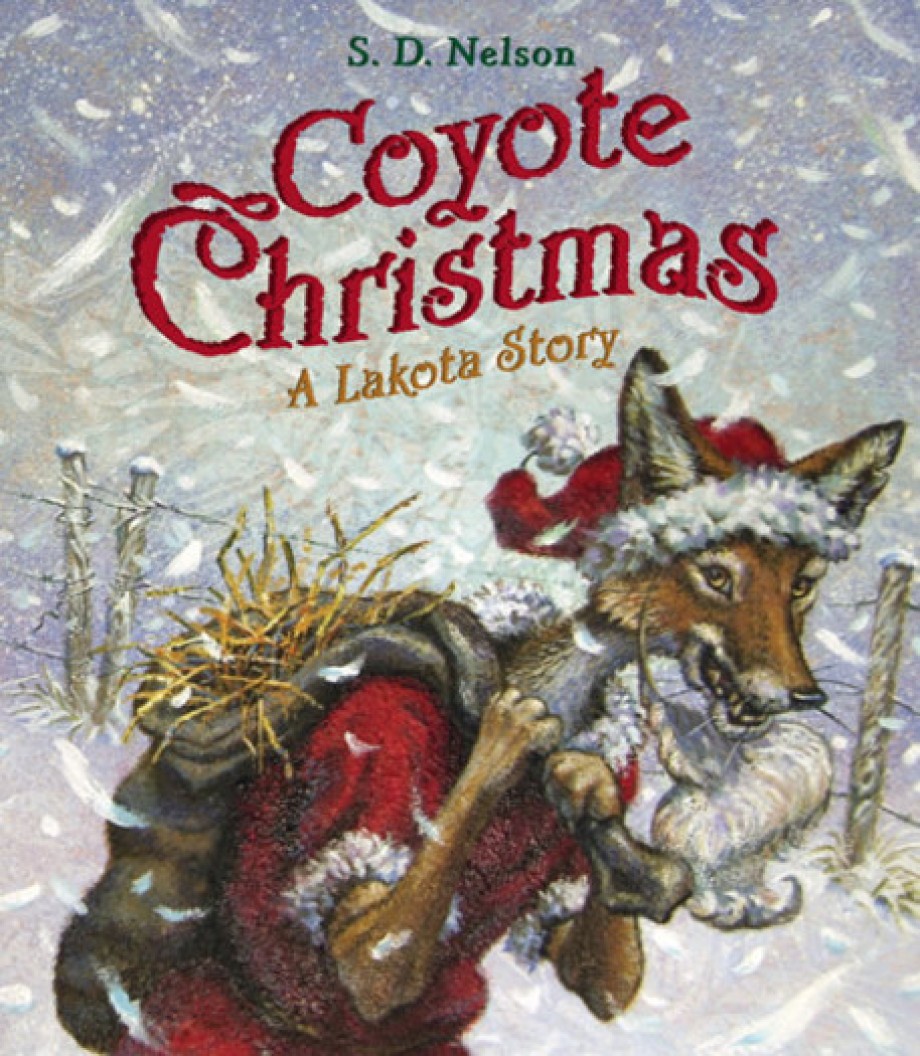 Coyote Christmas
A Lakota Story
Imprint: Abrams Books for Young Readers
Publication Date: December 1, 2007
Price: $18.95
Trim Size: 9 x 10 1⁄4
ISBN: 978-0-8109-9367-9
EAN: 9780810993679
Page Count: 40
Format: Hardcover
A traditional American Indian folklore character gets a modern update in this charming Christmas story from award-winning author and illustrator S. D. Nelson
On Christmas Eve on the Standing Rock Indian Reservation, Coyote wants to find some people to trick out of a hot meal. Sneaky Coyote is known by American Indians as the Trickster. He knows that there's one person people can't refuse on Christmas Eve: Santa Claus! In red rags and a woolly Santa's beard, the Trickster fools a family into welcoming him to their Christmas dinner. But just when he thinks he's gotten away with his ruse, taking their food and leaving the family with nothing, he's foiled by a strange occurrence. Could it be a Christmas miracle?
Coyote's antics, beautifully told and illustrated by award-winning author and member of the Standing Rock Sioux tribe S. D. Nelson, will delight readers, and his eventual comeuppance just in time for Christmas makes this a perfect holiday tale.
About the author
S. D. Nelson is a member of the Standing Rock Sioux tribe in the Dakotas. He is the author of two previous children's books, Gift Horse and Star People. School Library Journal called Gift Horse "fluid in both narrative and illustrations," and Kirkus called Star People "an exemplary offering." He lives in Flagstaff, Arizona. Check out his work at www.sdnelson.net.