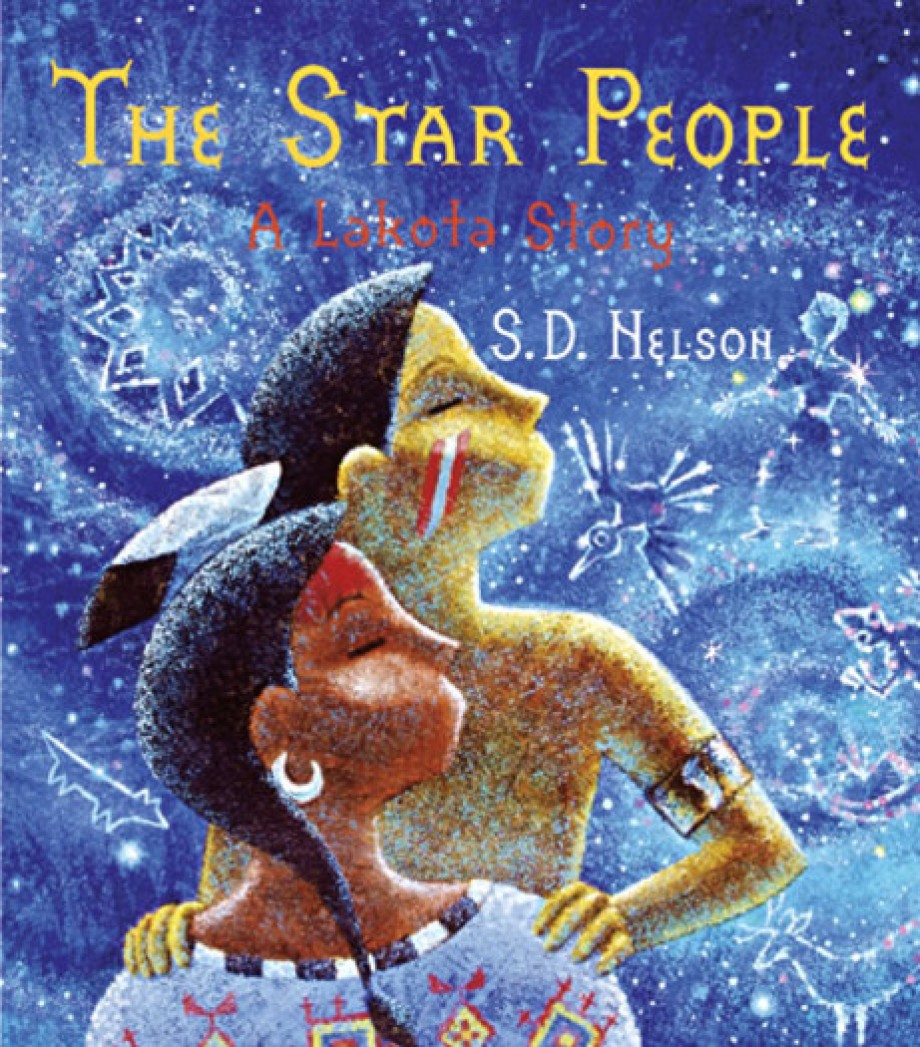 The Star People
A Lakota Story
Imprint: Abrams Books for Young Readers
Publication Date: September 1, 2003
Price: $18.95
Trim Size: 9 x 10 1⁄4
ISBN: 978-0-8109-4584-5
EAN: 9780810945845
Page Count: 40
Format: Hardcover
Additional formats:
A grandmother's love is forever In this mystical story of remembrance and tradition, Sister Girl and her brother, Young Wolf, wander far from their village and face great danger, including stampeding animals and a wall of fire. The children barely save themselves, and as night approaches, they find themselves alone in the barren and unforgiving wilderness. How will they find home? As the stars shine brightly, the spirit of their grandmother, Elk Tooth Woman, appears to guide them: "The Star People are always with you. Look up, and you will see me among the stars." S. D. Nelson's compelling illustrations, inspired by the ledger-book style of the Plains Indians, capture the beauty of humans and nature existing as one.
About the author
S. D. Nelson, a member of the Standing Rock Sioux tribe, is of Lakota and Norwegian descent. His previous book for Abrams, Gift Horse, won a Parents' Choice Award; Library Journal said, "This story, fluid in both narrative and illustrations, elucidates with grace and clarity a way of seeing the world. " S. D. Nelson lives in Flagstaff, AZ.