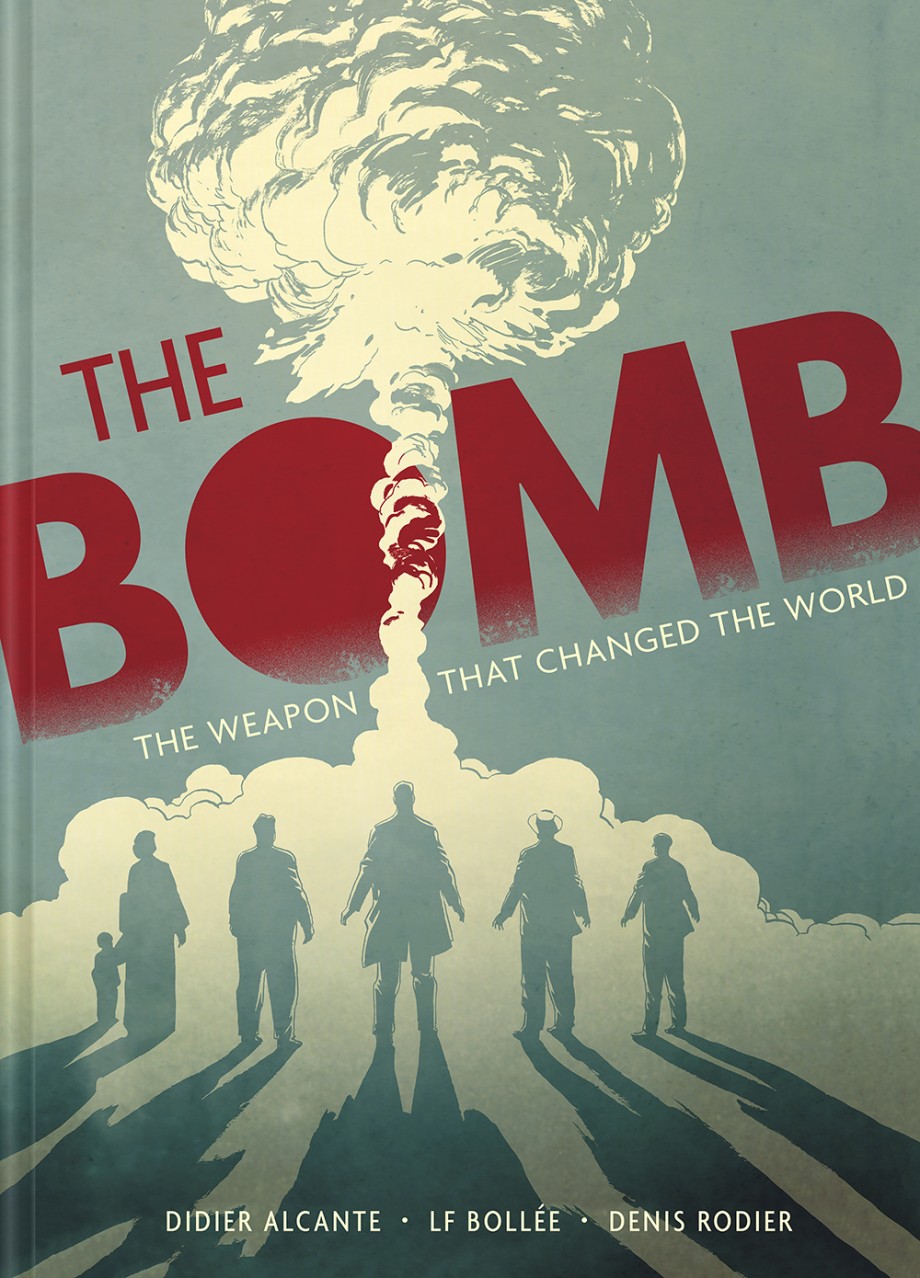 The Bomb
The Weapon That Changed the World
Hardcover
Price: $29.99
Also available from:
Additional formats:
Publication Date: July 11, 2023
Imprint: Abrams ComicArts
Trim Size: 7 3⁄8 x 10 1⁄4
ISBN: 9781419752094
Page Count: 464
Illustrations: Black and white illustrations throughout
Rights: World English
From the Big Bang to Hiroshima, the incredible story of the most disastrous weapon ever invented
On August 6, 1945, at 8:15 in the morning, an explosive charge of more than 15 kilotons fell on the city of Hiroshima. Tens of thousands of people were pulverized, and everything within four square miles was instantly destroyed. A deluge of flames and ash had just caused Japan's greatest trauma and changed the course of modern warfare and life on Earth forever. The world was horrified by the existence of the bomb—the first weapon of mass destruction. But how could such an appalling tool be invented? To answer this question, Alcante, Laurent-Frédéric Bollée, and Denis Rodier return to the origins of its main component, uranium, and shed light on the scientific discoveries around this element and its uses both civilian and military. Sifting through the history, from Katanga to Japan, through Germany, Norway, the USSR, and New Mexico,The Bomb is a succession of incredible but true stories. Alcante, Bollée, and Rodier have created an exhaustive and definitive work of nonfiction that details the stories of the unsung players as well as the remarkable men and women who are at the crux of its history and the events that followed.
About the authors
Alcante has been fascinated by comic strips since he was young. Originally a graduate in economics, he began his writing career in 2002. He has now authored more than sixty graphic novels and is currently working on an adaptation of Ken Follett's international bestseller The Pillars of the Earth. Deeply moved by his visit to the Hiroshima memorial when he was eleven years old, Alcante has since spent an enormous amount of time researching the subject. Much of that research informed his approach to writing The Bomb. He lives in Brussels, Belgium.

Laurent-Frédéric Bollée has been a successful journalist and writer for more than 20 years. Alongside his media work for various television and radio networks, he has also published nearly 40 graphic novels, including a volume in the XIII Mystery collection (part of the internationally acclaimed XIII saga). Long fascinated by Australia, Bollée began writing Terra Australis in December 2007, a 500-page historical masterpiece, which was published by SelfMadeHero in 2014. Bollée lives and works in Versailles, France.

Denis Rodier began his illustration career in 1986, which led him, two years later, to the world of comics. Among his first work was a Batman story in Detective Comics (1988), and his portfolio includes other world-famous characters such as Wonder Woman and Captain America. In addition to his work for DC Comics and Marvel Comics, Rodier has also worked for Milestone Media, Dark Horse, Malibu Comics, and Image Comics. However, it is his work on Superman that has garnered Rodier his greatest acclaim. From 1991 and 1997, he was an inker on Action Comics and The Adventures of Superman, most notably on the award-winning, seminal "Death of Superman" storyline. Rodier lives and works in Canada.