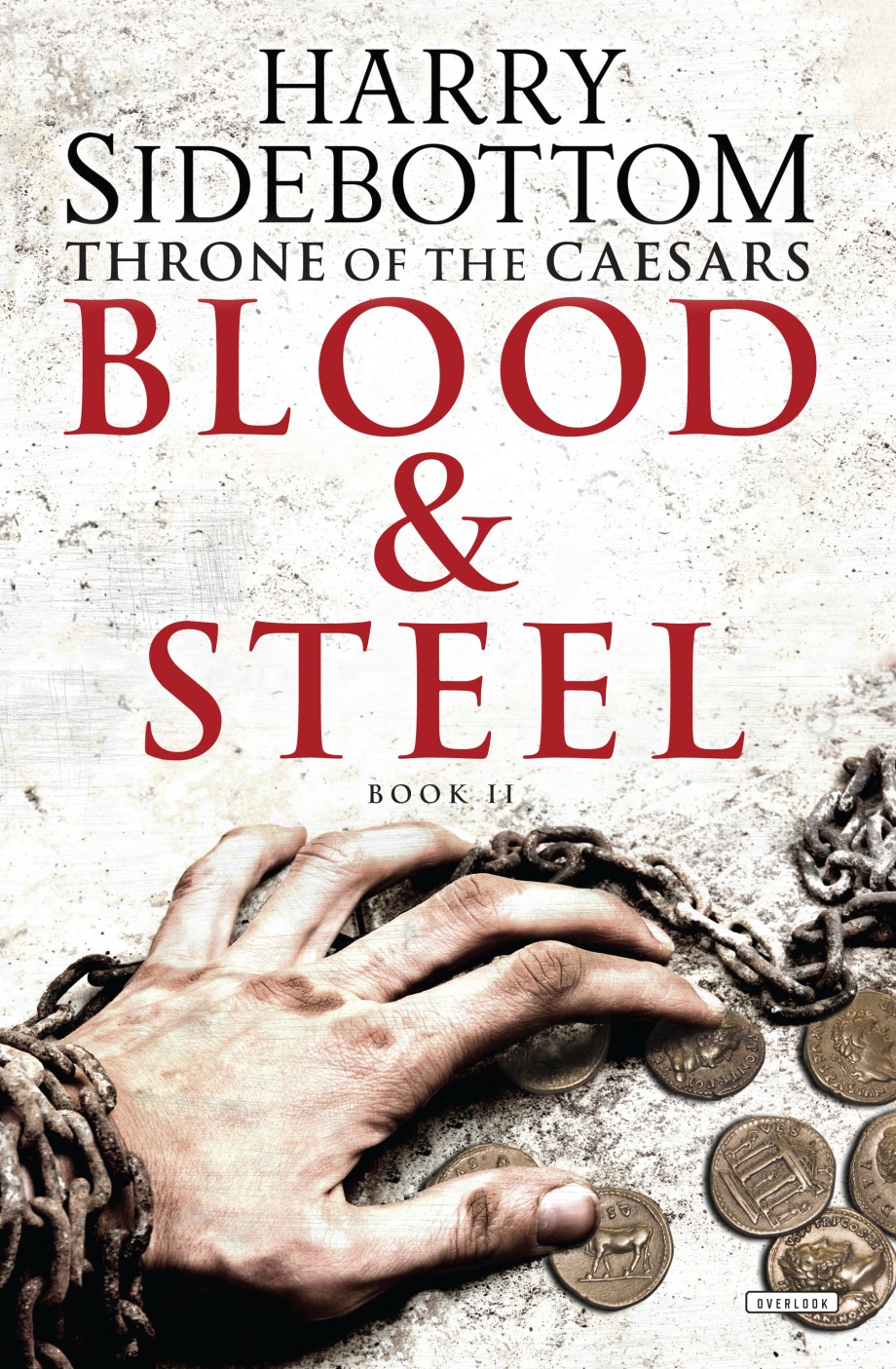 Blood and Steel
Throne of the Caesars: Book II
Ebook
Price: $15.26
Available from:
Publication Date: January 19, 2016
Imprint: The Overlook Press
ISBN: 9781468313215
Page Count: 448
Rights: USA & Dependencies and Phillipines
Blending heart-pounding action and historical accuracy, Harry Sidebottom's bestselling Warrior of Rome series took readers from the shouts of the battlefield to the whisperings of the emperor's inner circle. In this second book of his new Throne of the Caesars series, Sidebottom continues his retelling of one of the bloodiest periods of Roman history—the Year of the Six Emperors.  In Rome in the year 238 AD, Emperor Maximinus's reign hangs in the balance. The empire is bleeding manpower and money in an attempt to sustain its wars in the north, and rebellions flare in the far reaches of its territories.  Meanwhile in Africa, Gordian the Elder and Younger are proclaimed as the new Augusti. A family descending from the Imperial bloodline, they represent a chance for the establishment to take back the empire. The first blood of the revolt is shed in Rome when an assassin murders the emperor's prefect, announcing to Rome that the Gordians have taken the throne; still bitter at Maximinus's rise from the barracks to power, the Senate endorses the rebellion, and chaos descends on the capitol.   But in his heart, Maximinus is a man of war: when he hears of the betrayal, he acts with decisive brutality and violence. On the dusty plains outside Carthage, blood and steel will determine the fate of the Roman Empire.
About the author
Harry Sidebottom teaches classical history at Oxford, where he is a Fellow of St. Benet's Hall and a lecturer at Lincoln College. He has an international reputation as a scholar, having published widely on ancient warfare, classical art, and the cultural history of the Roman Empire. Blood and Steel is the second book in a major new series, Throne of the Caesars, and follows his acclaimed and bestselling series, Warrior of Rome. He divides his time between Oxford and Newmarket in Suffolk, where he lives with his wife and two sons.