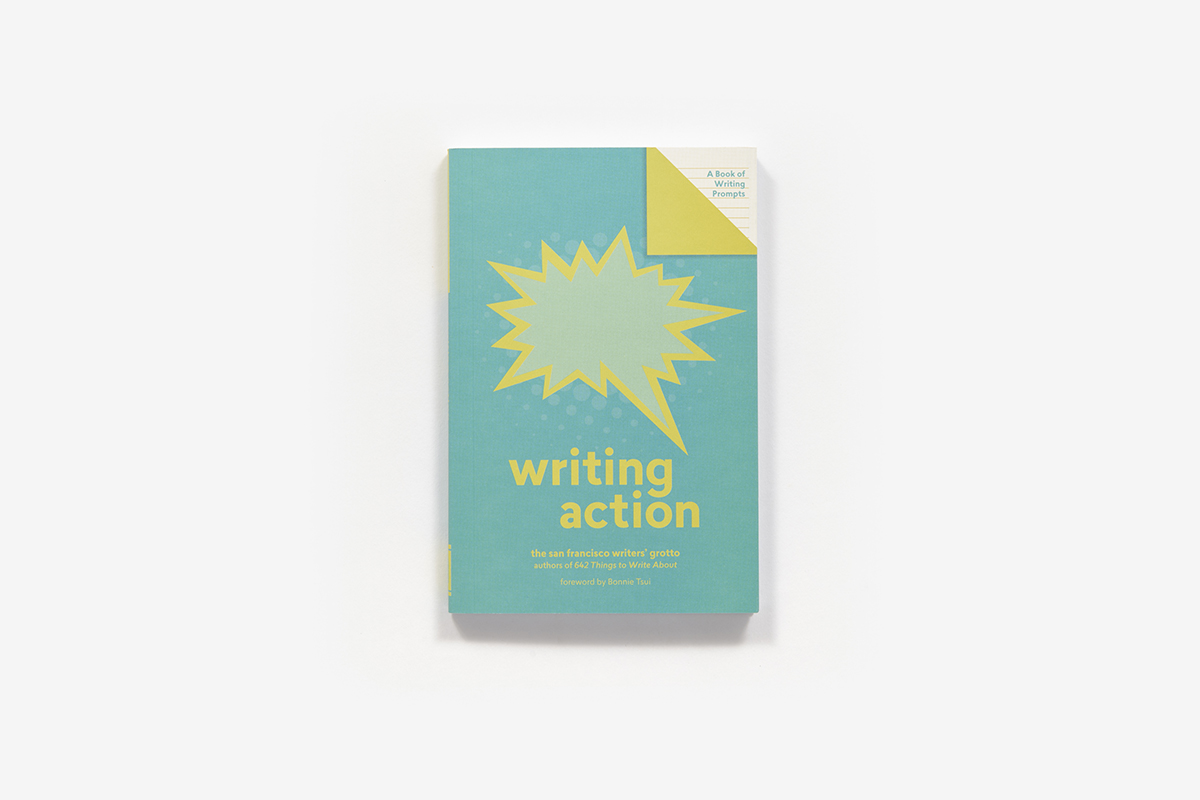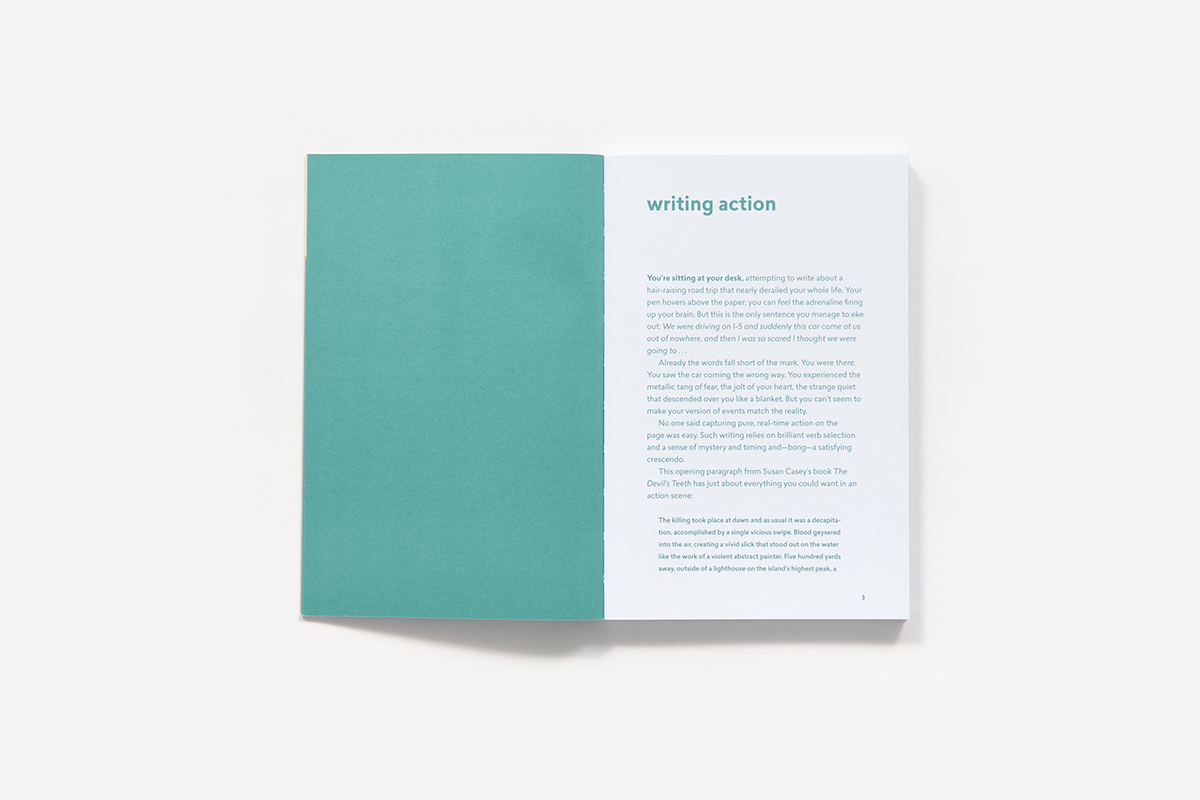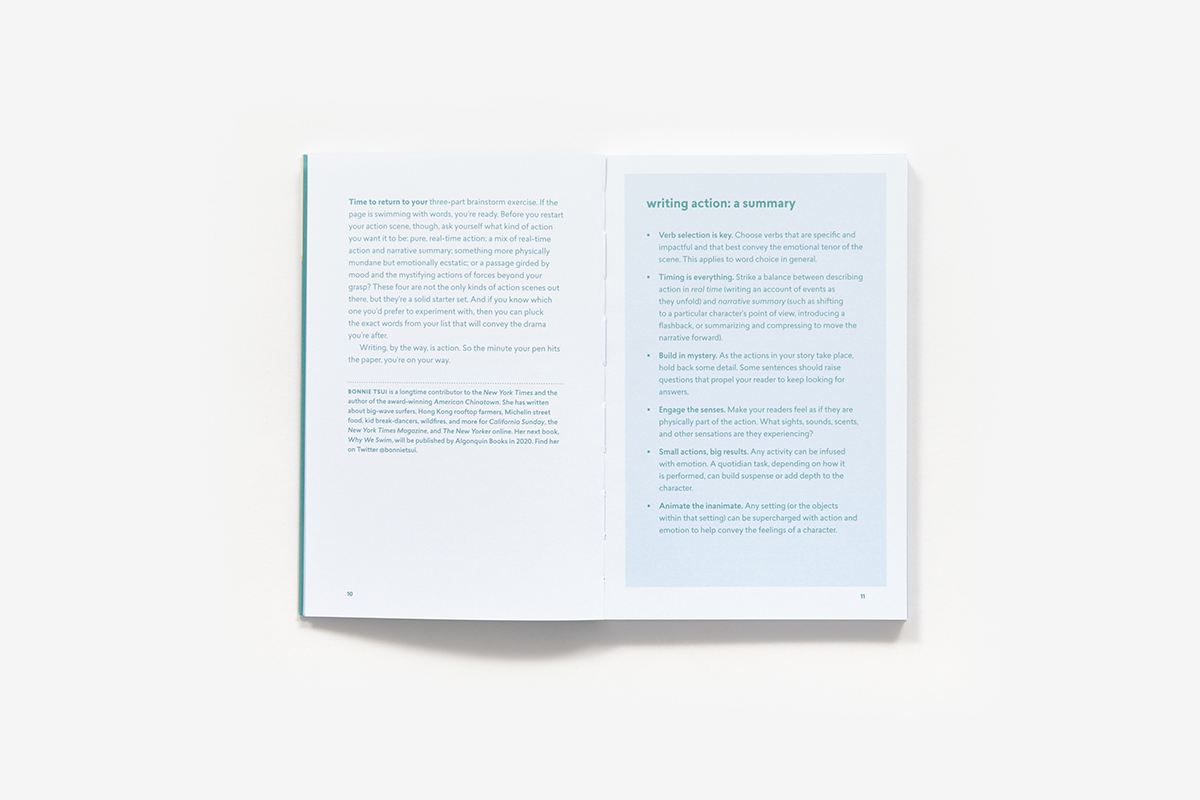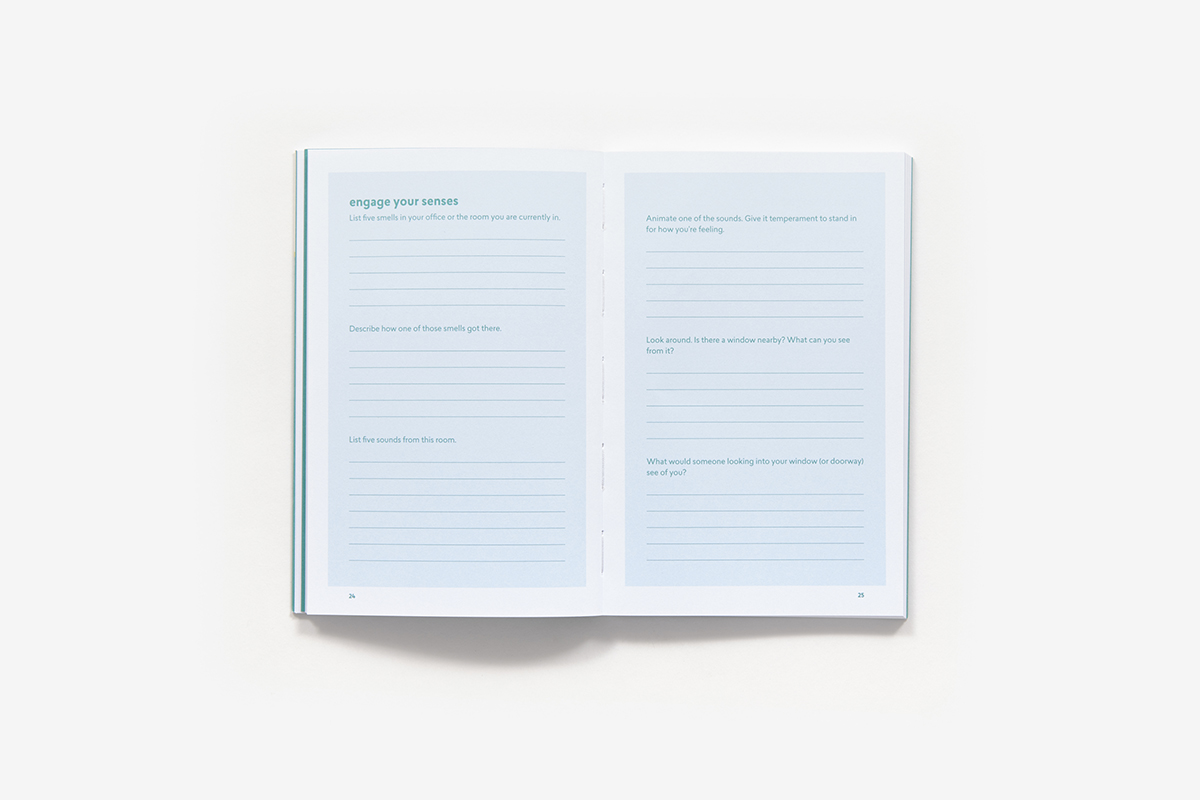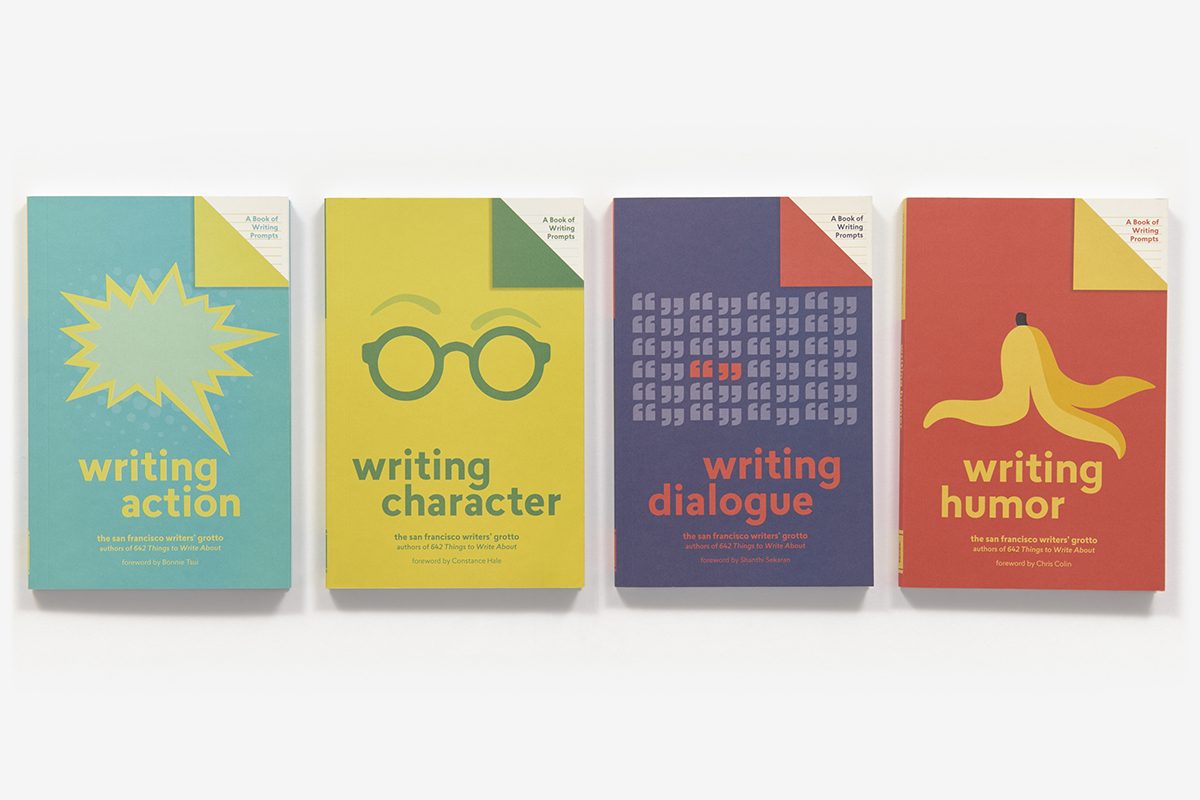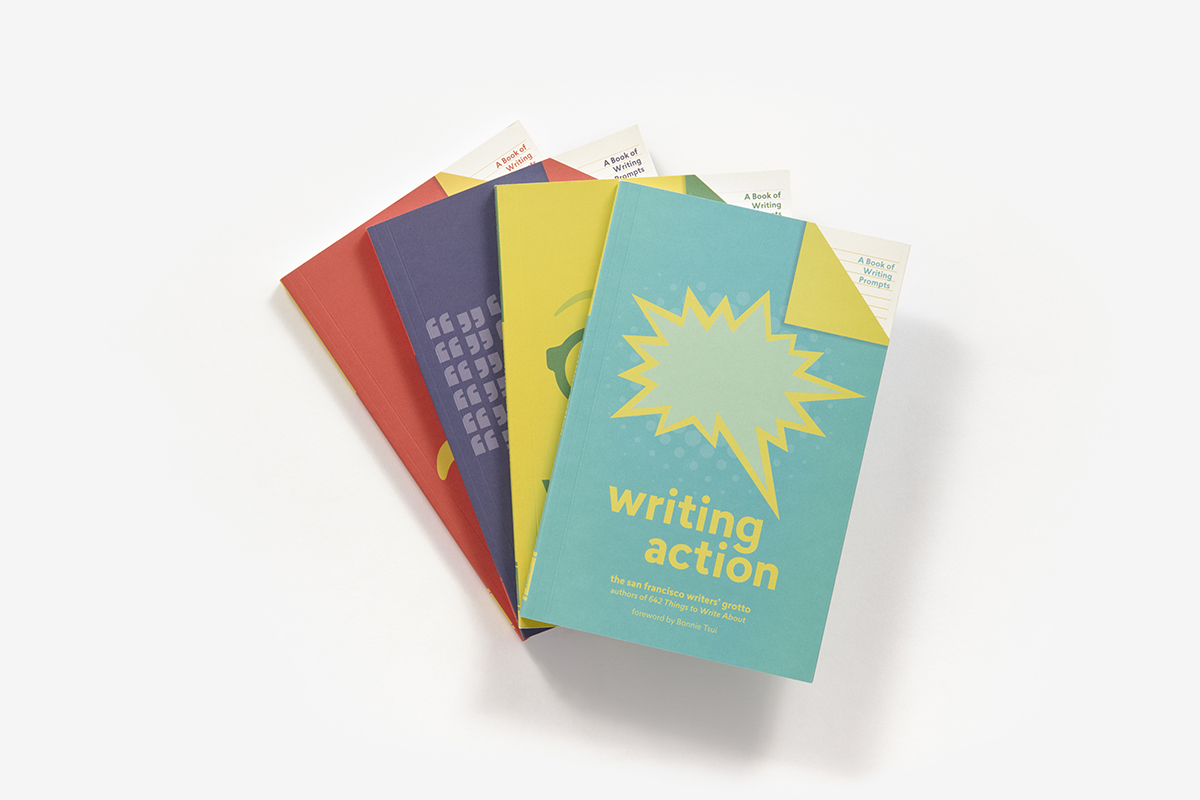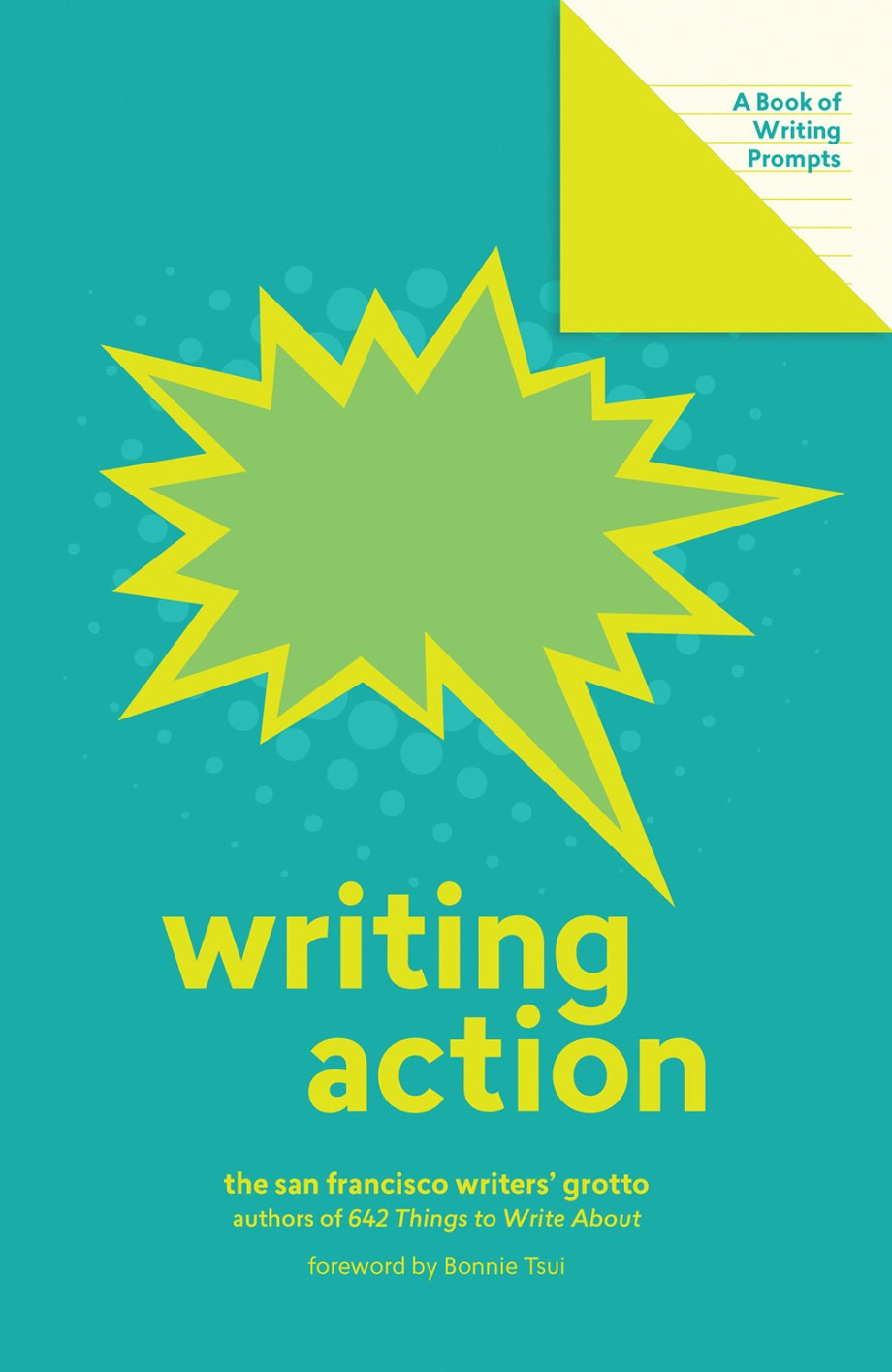 Writing Action (Lit Starts)
A Book of Writing Prompts
Ebook
Price: $11.69
Available from:
Additional formats:
Publication Date: July 5, 2022
Imprint: Abrams Noterie
ISBN: 9781647009694
Page Count: 96
Rights: World/All
A book of writing prompts from the San Francisco Writers' Grotto, authors of the best-selling 642 Things series.
Focus on a single aspect of the craft of writing with help from the San Francisco Writers' Grotto. Writing Action kicks off with a foreword by an award-winning author and journalist Bonnie Tsui, who offers pointers for creating page-turning prose. The rest of the book consists of prompts and space to think, providing opportunities to explore how both high-stakes and low-key moments can be action-packed. Among other ideas, you'll be asked to write an account of:
a highly competitive game of hopscotch 

an orange being peeled as if it were the last one on earth 

a car ride with an overly confident student driver 

a meal prepared by a cook who is really depressed 

the step-by-step process of opening a long-awaited piece of mail 

Take to a café, on vacation, or on your morning commute, and practice your creative writing a little bit at a time.
Special Features
Advice from a published writer, followed by prompts
Part of a collection of single-subject writing prompt books by the San Francisco Writers' Grotto
Check out the other books in the Lit Starts series: Writing Character, Writing Dialogue, and Writing Humor
Praise
"Good writing begins with WRITING—anything! JUST WRITE, GODAMMIT! Inside these books are 388 wildly creative, ridiculously fun ideas and prompts to get you going. Seriously, if these workbooks don't get you going, then you need to forget about writing and go open a dry-cleaning franchise."

bestselling author of Stiff, Spook, Bonk, and Grunt, among others, Mary Roach —
About the author
The San Francisco Writers' Grotto is a community of writers that was founded in 1994. It now has more than 100 members who share workspace and teach classes in downtown San Francisco. Bonnie Tsui is a longtime contributor to the New York Times and the author of the award-winning American Chinatown.