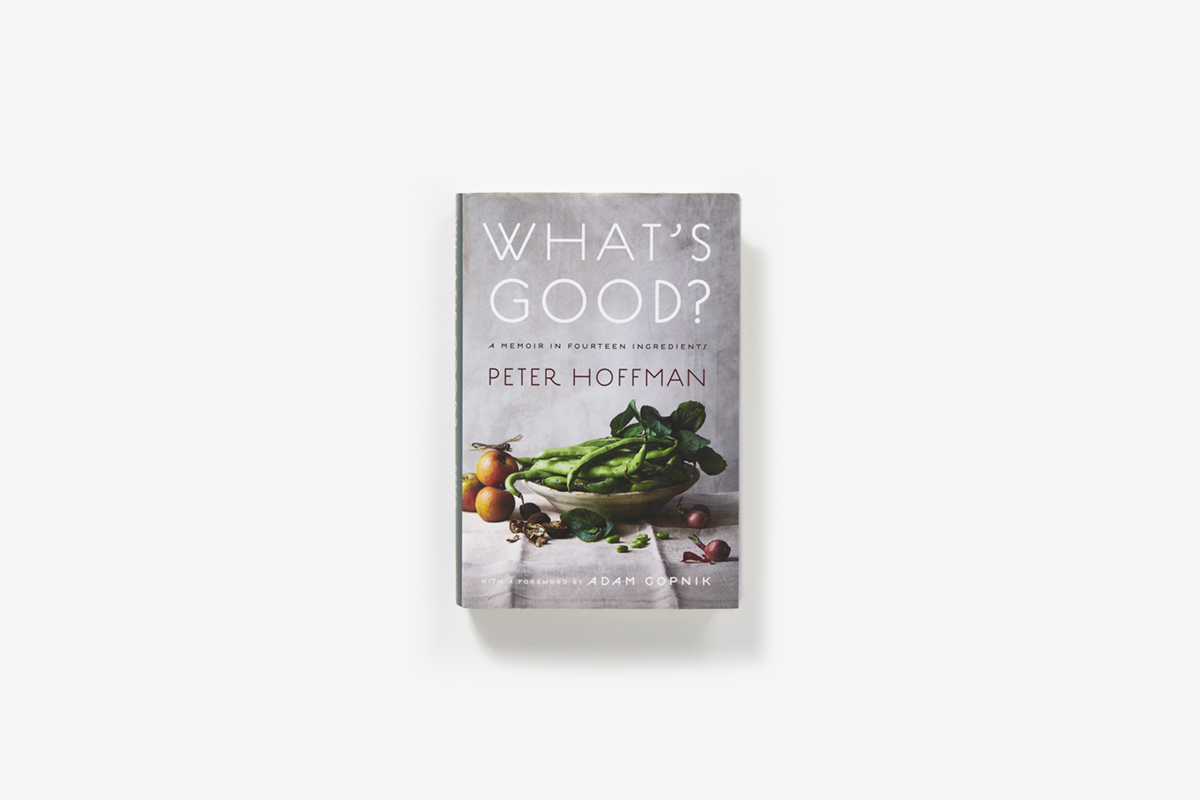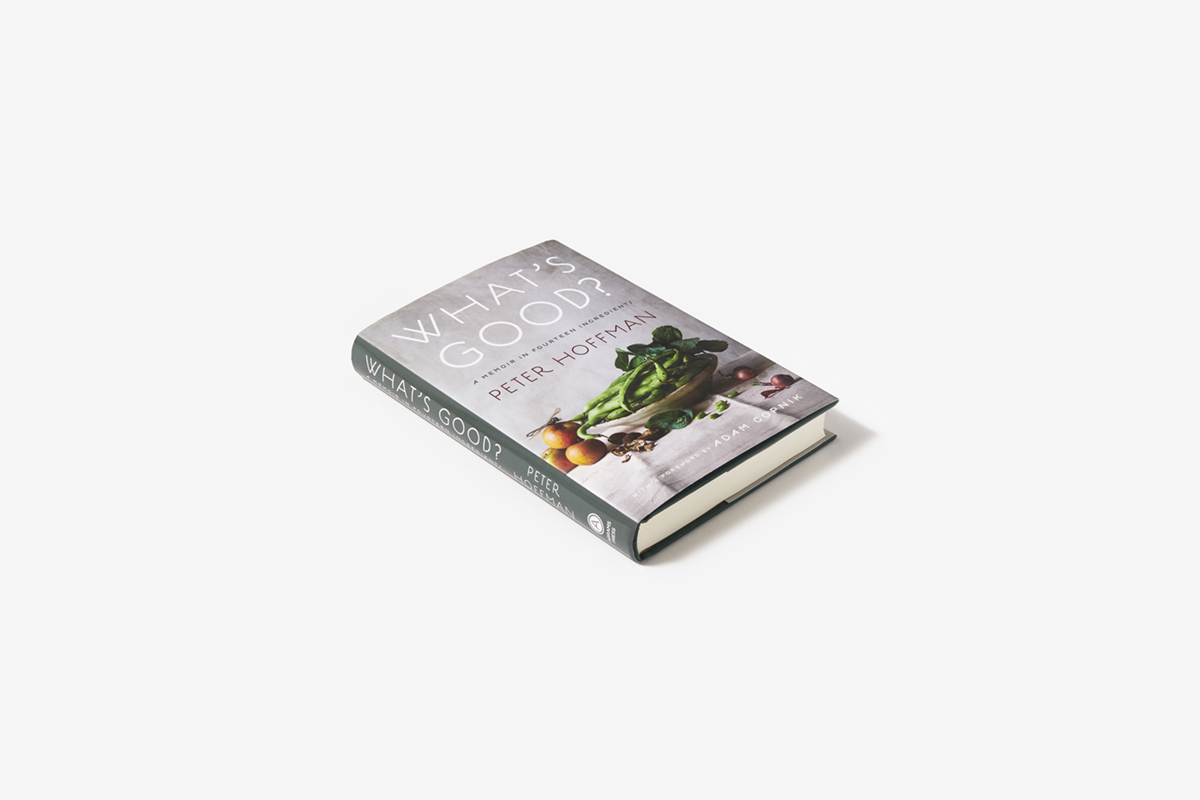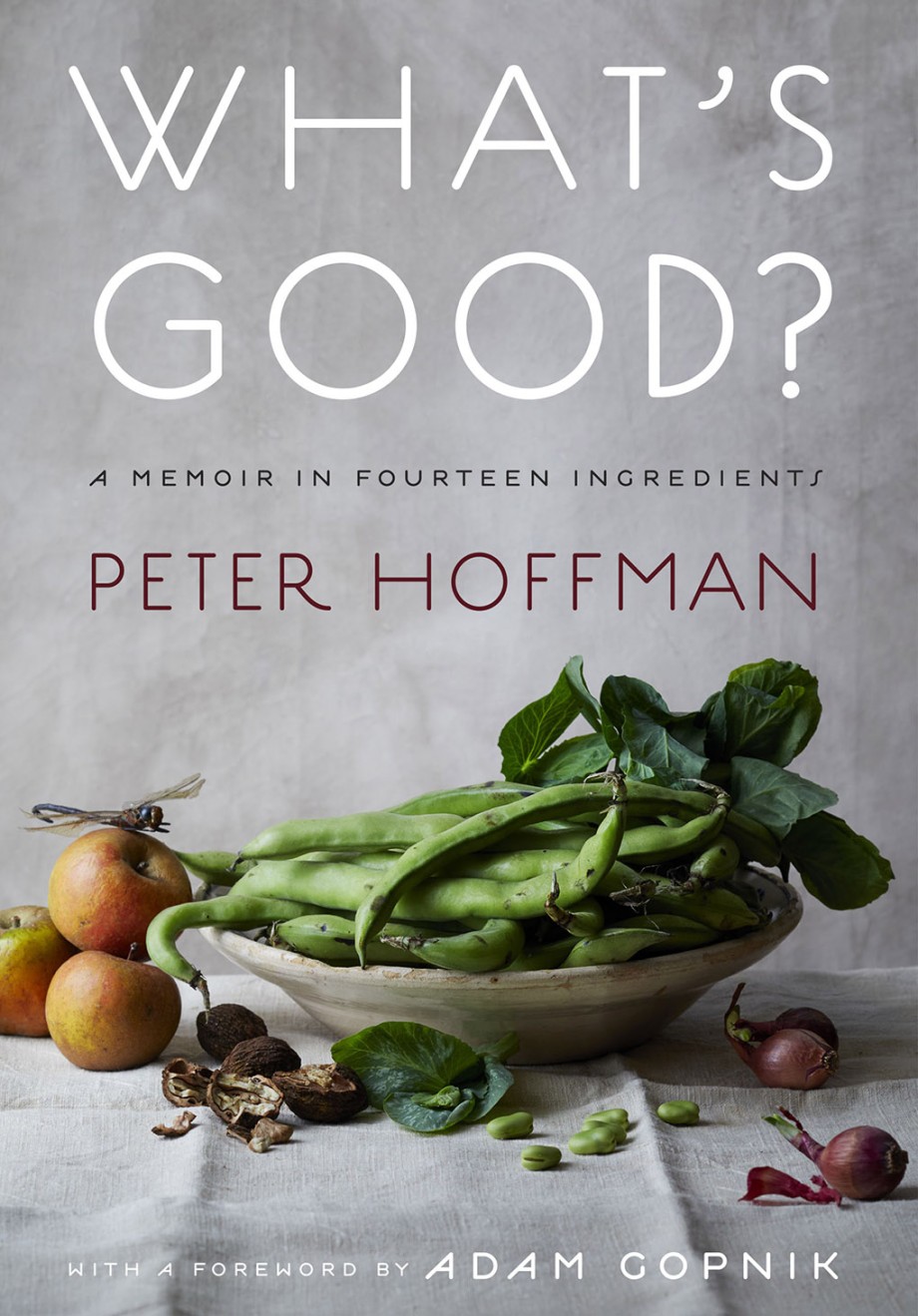 What's Good?
A Memoir in Fourteen Ingredients
Hardcover
Price: $27.00
Out of stock
Available from:
Additional formats:
Publication Date: June 8, 2021
Imprint: Abrams Press
Trim Size: 6 x 9
ISBN: 9781419747625
Page Count: 352
Rights: World English
A culinary pioneer blends memoir with a joyful inquiry into the ingredients he uses and their origins
What goes into the making of a chef, a restau­rant, a dish? And if good ingredients make a differ­ence on the plate, what makes them good in the first place? In his highly anticipated first book, influential chef Peter Hoffman offers thoughtful and delectable answers to these questions. "A locavore before the word existed" (New York Times), Hoffman tells the story of his upbringing, professional education, and evolution as a chef and restaurant owner through its components—everything from the importance of your relationship with your refrigerator repairman and an account of how a burger killed his restaurant, to his belief in peppers as a perfect food, one that is adaptable to a wide range of cultural tastes and geographic conditions and reminds us to be glad we are alive.
Along with these personal stories from a life in restaurants, Hoffman braids in passionately curious explorations into the cultural, historical, and botani­cal backstories of the foods we eat. Beginning with a spring maple sap run and ending with the late-season, frost-defying vegetables, he follows the progress of the seasons and their reflections in his greenmarket favorites, moving ingredient to ingredient through the bounty of the natural world. Hoffman meets with farmers and vendors and unravels the magic of what we eat, deepening every cook's appreciation for what's on their kitchen counter. What's Good a layered, insightful, and utterly enjoyable meal.
Praise
"In What's Good? Peter Hoffman has transformed his delicious, ethically sourced cooking into an inspiring book; I feel as though a friend has taken me by the hand and walked me through the market, sharing all the secrets of the harvest. Readers come away with a deepened understanding of nature's wonder, our interconnectedness, and the importance of buying directly from our local, regenerative farmers."

Owner of Chez Panisse, Alice Waters —
"Before local was a thing, Peter Hoffman was filleting Hudson River shad, foraging for ramps, and unlocking the secrets of upstate maple syrup at his legendary American bistro Savoy. What's Good? is a passionate retracing of the tastes, textures, histories, and emotions that lie behind Savoy's brilliance. Woven together as a gentle ramble and Proust-like with its exquisite attention to detail, Hoffman's book is an ode to all seasons and a passionate call for a better way of bringing food to the table."

Author of FOUR FISH and AMERICAN CATCH, Paul Greenberg —
"Just like a recipe that evolves over time, so does a chef. Through this deeply personal story, Peter Hoffman takes us through the trials and tribulations that forged his career and shaped his thinking on equity, justice, and sustainability in the food industry. A splendid read that makes you reflect."

Author of THE FLAVOR EQUATION and columnist for Serious Eats, the Guardian, and Food52, Nik Sharma —
"Savoy was one of my favorite restaurants in New York—and now I know why. Peter Hoffman is curious, passionate, and incredibly decent. In What's Good?, an extraordinary memoir, he offers us a deeply contrarian view of what it means—and what it takes—to be a chef."

Ruth Reichl —
About the author
Chef Peter Hoffman is the curious cook's cook. As the former chef/owner of Savoy and Back Forty restaurants, he trailblazed farm-to-table cooking in New York City. His opinion pieces have been published in the New York Times, Edible Manhattan, and Food & Wine. Hoffman served on the boards of the Greenmar­ket and Chefs Collaborative and is a Slow Food NYC Snailblazer award recipient. On most market days he can be found on his bicycle, foraging Union Square Greenmarket for the best in seasonal ingredients and partaking in its "village green" community life.