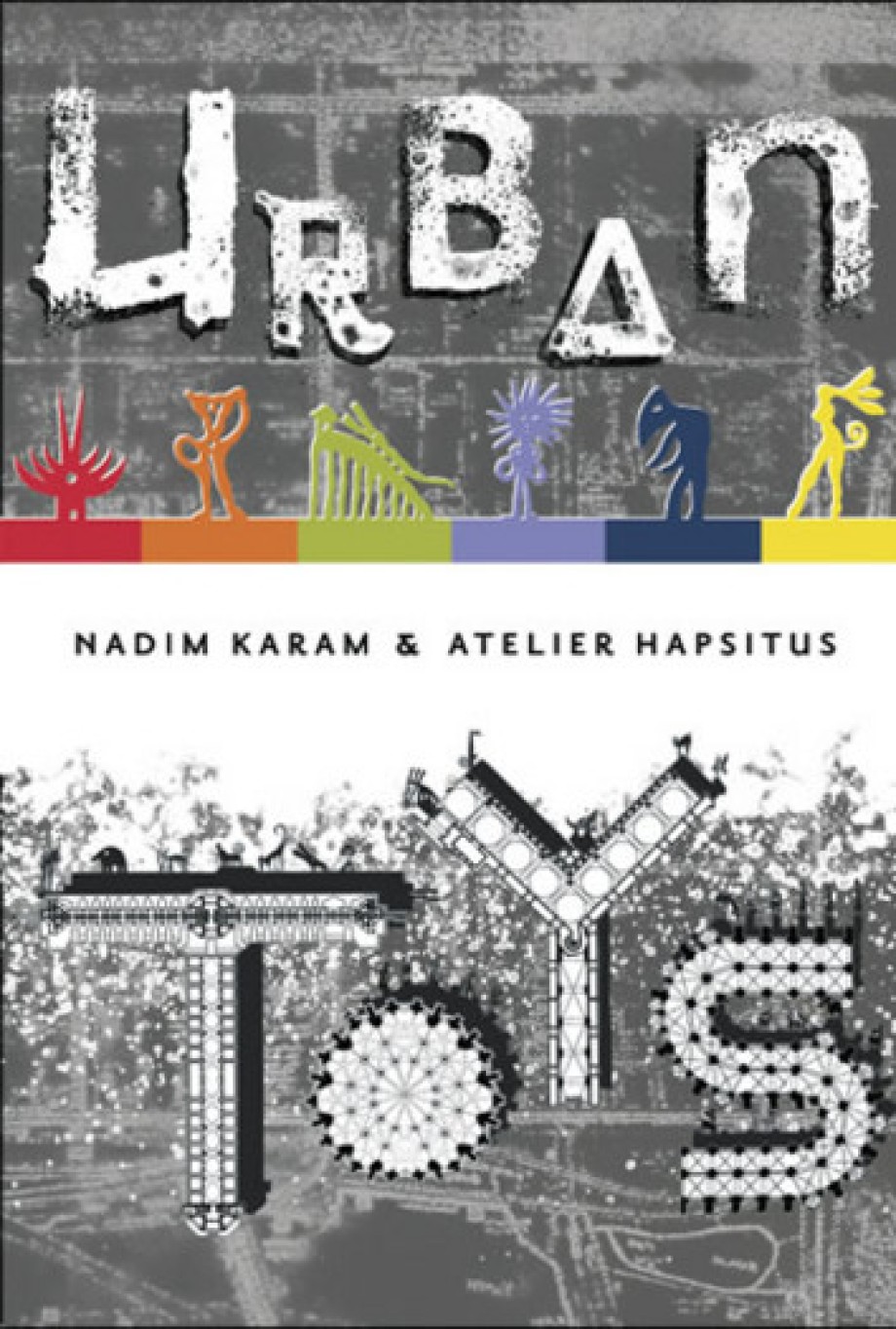 Imprint: Booth-Clibborn Editions
Publication Date: May 1, 2007
Price: $40.00
Trim Size: 6 1⁄2 x 8
ISBN: 978-1-86154-291-5
EAN: 9781861542915
Page Count: 424
Illustrations: 200 Color Illu
Format: Hardcover
Urban Toys chronicles Nadim Karam and Atelier Hapsitus's recent creations of relief and rebellion in the city. Working out of Beirut, they make their own rules for urban art with work that is, in the words of Peter Cook, "unnervingly original." Projects include groundbreaking work in post-war Beirut and post-Communist Prague, sculptures for the sidewalks of London and Tokyo, a poetic project in Todaiji temple in Nara, and the Sandridge Bridge project on the Yarra River for the opening of the Commonwealth Games in Melbourne in 2006. Their work in the creation of "dream pockets" has grown in importance, given the increasing number of cities that have to add violence and terror to the pressures of urban life.
About the authors
Nadim Karam has been creating urban art projects for over a decade.