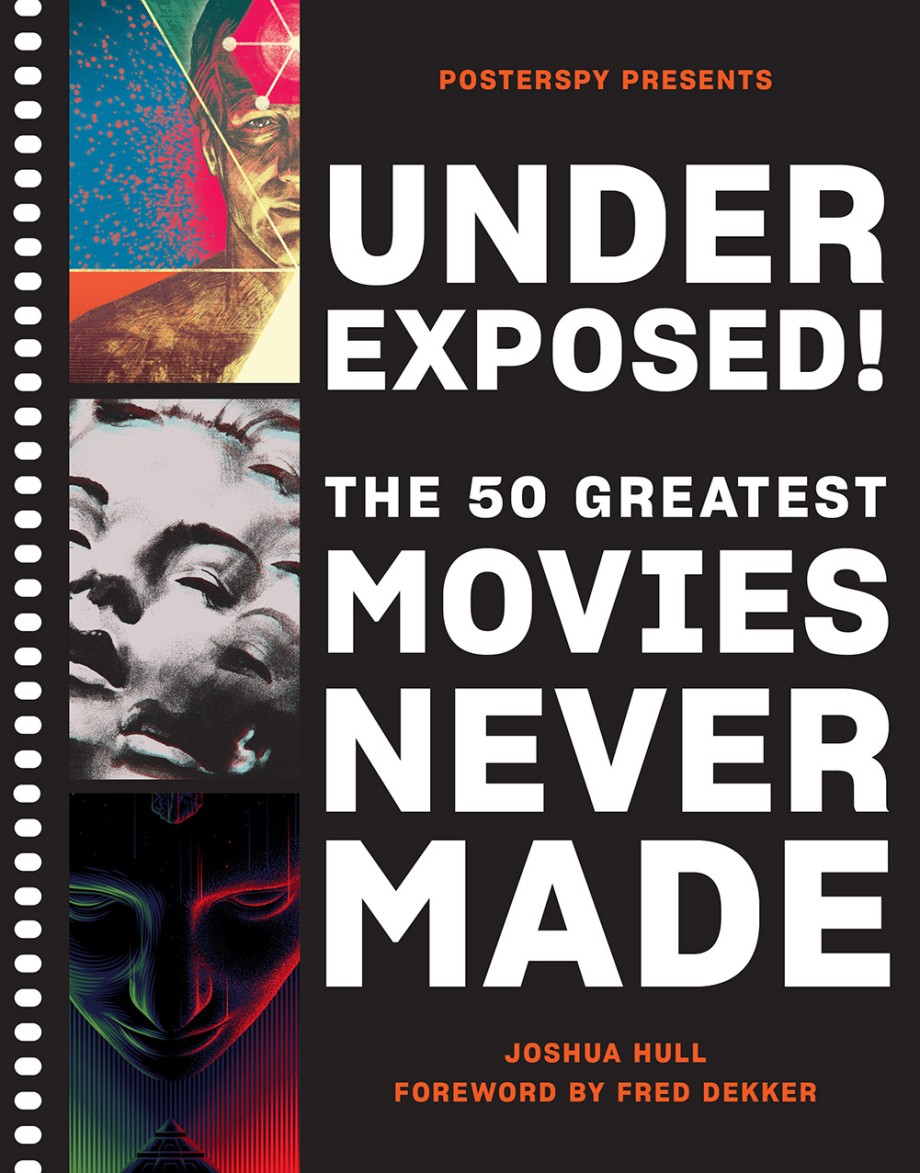 Underexposed!
The 50 Greatest Movies Never Made
Imprint: Abrams Books
Publication Date: May 25, 2021
Price: $29.99
Trim Size: 7 x 9
ISBN: 978-1-4197-4469-3
EAN: 9781419744693
Page Count: 256
Illustrations: 50 color illustrations
Format: Hardcover
Additional formats:
The untold stories behind the 50 greatest movies never made, illustrated by 50 new and original posters
For most films, it's a long, strange road from concept to screen, and sometimes those roads lead to dead ends. In Underexposed! The 50 Greatest Movies Never Made, screenwriter and filmmaker Joshua Hull guides readers through development hell. With humor and reverence, Hull details the speed bumps and roadblocks that kept these films from ever reaching the silver screen. From the misguided and rejected, like Stanley Kubrick's Lord of the Rings starring the Beatles; to films that changed hands and pulled a U-turn in development, like Steven Spielberg's planned Oldboy adaptation starring Will Smith; to would-be masterpieces that might still see the light of day, like Guillermo del Toro's In the Mountains of Madness, Hull discusses plotlines, rumored casting, and more.
To help bring these lost projects to life, 50 artists from around the world, in association with the online art collective PosterSpy, have contributed original posters that accompany each essay and give a glimpse of what might have been.

About the authors
Joshua Hull is a writer, screenwriter, and filmmaker living in Central Indiana.

PosterSpy is a web-based hub for unofficial and official (hobbyist and professional) artworks/alternate posters created to celebrate popular cinema and pop culture. Find them at PosterSpy.com.

Fred Dekker is a writer and director whose work includes Night of the Creeps, The Monster Squad, RoboCop 3, and 2018's The Predator. He lives in Studio City, California.