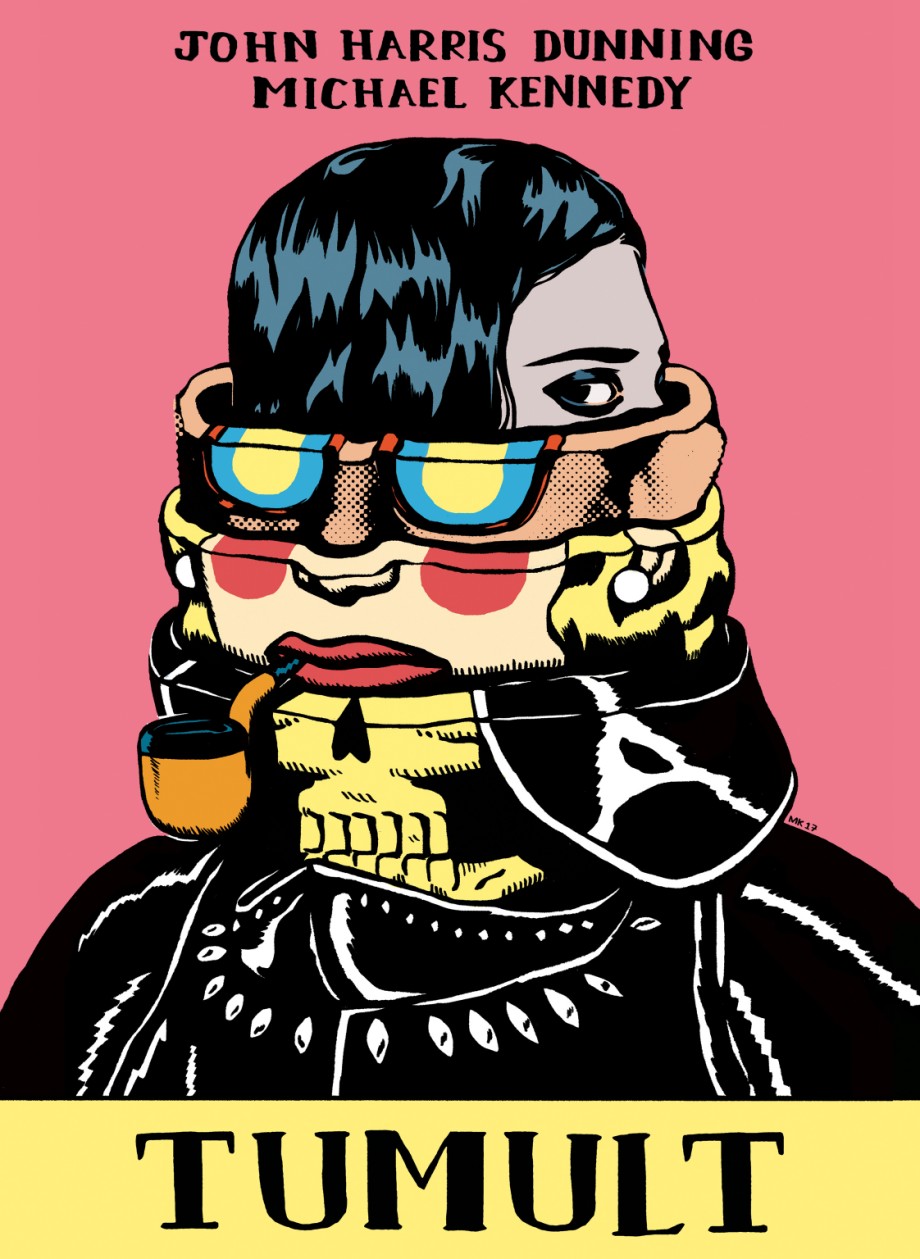 Tumult
Hardcover
Price: $25.99
Also available from:
Publication Date: September 4, 2018
Imprint: SelfMadeHero
Trim Size: 7 1⁄2 x 10
ISBN: 9781910593486
Page Count: 176
Illustrations: Color illustrations throughout
Rights: North America, LAMC
Adam Whistler has it all, so why does he feel so empty? When he breaks his ankle on a Mediterranean holiday he impulsively ends his relationship, toppling himself into emotional free fall.
At a house party he meets—and beds—the lovely Morgan. But when he encounters her a few days later she has no memory of him and introduces herself as Leila. Leila has dissociative identity disorder, or multiple personalities.
People are being murdered and Leila fears that Morgan, the personality Adam first met, is the killer. He doesn't believe that any part of her is capable of it, so he sets out to unravel the mystery of her past. Tumult is a stylish, contemporary psychological thriller in the vein of Alfred Hitchcock and Patricia Highsmith.
Praise
"Incredible, inspiring, infinitely readable."

Craig Thompson —
"Kennedy's style is crudely efficient, matching a twisty neo-noir plot that hurtles forward with satisfying velocity…What begins as a self-conscious genre tribute rapidly turns into a head-spinning adventure with an intensity all its own."

The New York Times —
"Fascinatingly straddles the line between classic noir and art house, as Kennedy's striking art and Dunning's penchant for bizarre digressions into deeper meaning and themes behind classic 1980s films combine for original and rewarding storytelling."

Library Journal —
"The story was tremendous, a real page-turner. And I loved Michael Kennedy's artwork."

Frank Quitely —
"[Tumult] reads like an art house thriller. An ode to cinema, it has shades of Jim Jamusch or a hipster Hitchcock, and some of the boldest, most original art I've seen in years"

Christian Ward —
"It's a delight to plunge into the depths of a graphic novel that so thoroughly delights in its own comics-ness. Tumult by collaborators John Harris Dunning and Michael Kennedy is on its surface a noir romp of a story with guns and killers and a leading lady who is several leading ladies—a victim of multiple personality disorder and government experiments who is both antagonist and heroine. But that surface also pulls us down into the deep end of visual surprises infused with a surreal energy unseen except in some of the most obscure corners of Golden Age comics."

PopMatters —

"It looks fantastic, its frames drawn in a combination of hallucinatory colour and noirish inkiness. This singular comic [has a] slippery, shivery power."

The Observer (Graphic Novel of the Month) —
"Tumult is a cracking read. It kept me turning the pages and hurtled along at a great pace… I couldn't put it down."

Charlie Adlard —
"Tumult is the coolest indie movie on paper. Oblique, funny and beautiful work from two future comic stars!"

Sean Phillips —
About the author
John Harris Dunning is a London-based writer. He is the author of the graphic novel Salem Brownstone. He instigated and co-curated the British Library's Comics Unmasked exhibition in 2014.


Michael Kennedy is a comics artist and animator. Based in Birmingham, England, he is currently drawing Spiritus for Vault Comics.