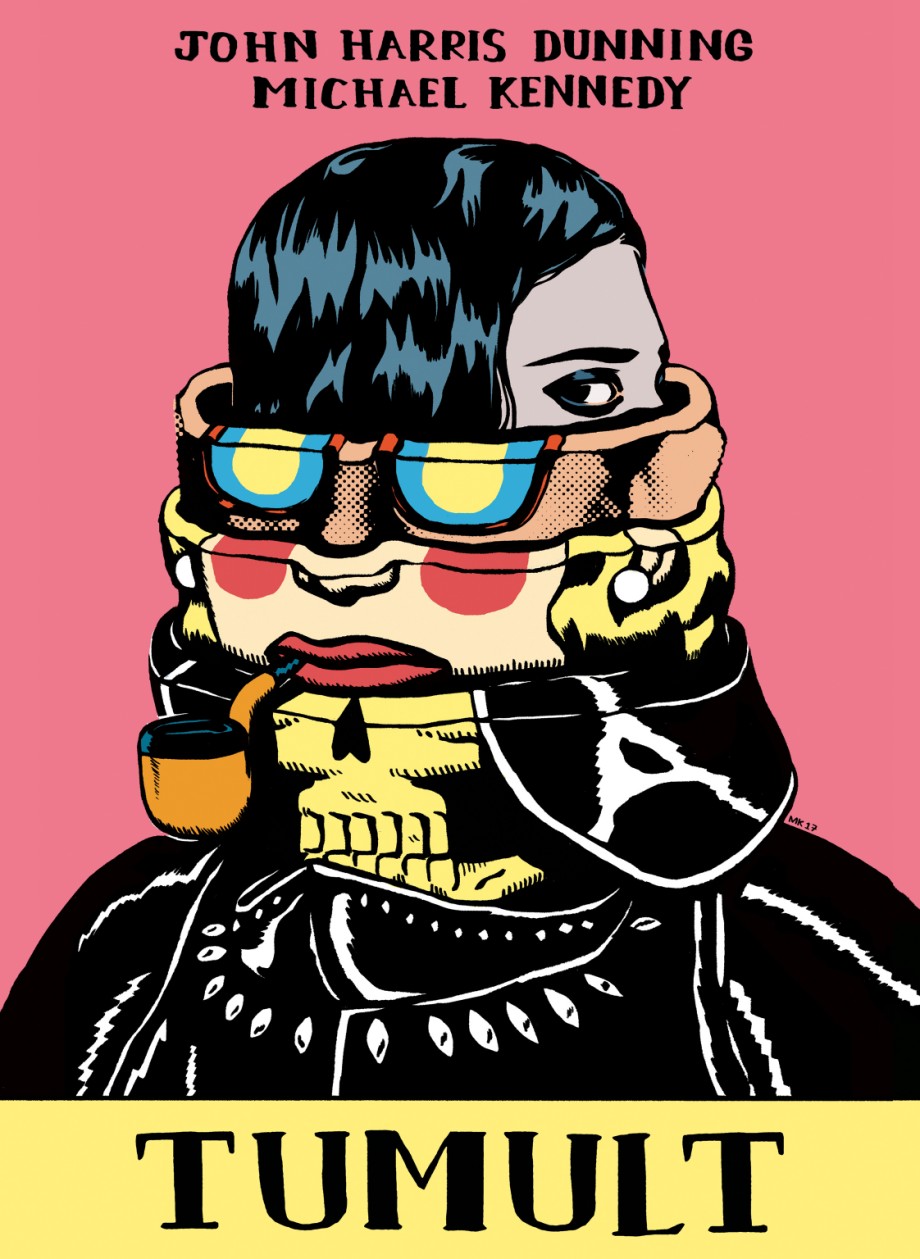 Imprint: SelfMadeHero
Publication Date: September 4, 2018
Price: $25.99
Trim Size: 7 1⁄2 x 10
ISBN: 978-1-910593-48-6
EAN: 9781910593486
Page Count: 176
Illustrations: Color illustrations throughout
Format: Hardcover
Rights: North America
Adam Whistler has it all, so why does he feel so empty? When he breaks his ankle on a Mediterranean holiday he impulsively ends his relationship, toppling himself into emotional free fall.
At a house party he meets—and beds—the lovely Morgan. But when he encounters her a few days later she has no memory of him and introduces herself as Leila. Leila has dissociative identity disorder, or multiple personalities.
People are being murdered and Leila fears that Morgan, the personality Adam first met, is the killer. He doesn't believe that any part of her is capable of it, so he sets out to unravel the mystery of her past. Tumult is a stylish, contemporary psychological thriller in the vein of Alfred Hitchcock and Patricia Highsmith.
Praise

"It looks fantastic, its frames drawn in a combination of hallucinatory colour and noirish inkiness. This singular comic [has a] slippery, shivery power."

— The Observer (Graphic Novel of the Month)
"Tumult is a cracking read. It kept me turning the pages and hurtled along at a great pace… I couldn't put it down."

— Charlie Adlard
"Tumult is the coolest indie movie on paper. Oblique, funny and beautiful work from two future comic stars!"

— Sean Phillips
About the author
John Harris Dunning is a London-based writer. He is the author of the graphic novel Salem Brownstone. He instigated and co-curated the British Library's Comics Unmasked exhibition in 2014.


Michael Kennedy is a comics artist and animator. Based in Birmingham, England, he is currently drawing Spiritus for Vault Comics.