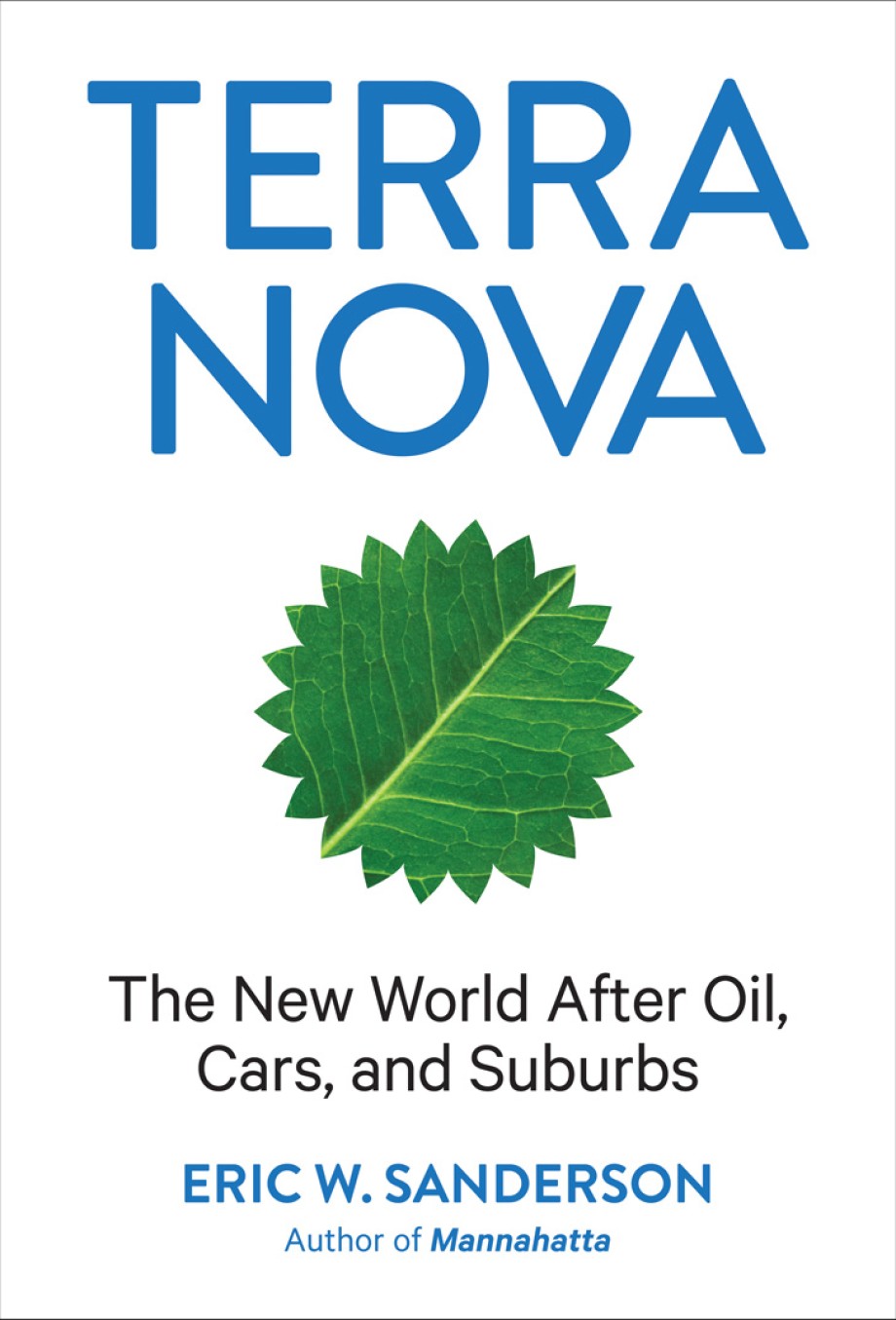 Terra Nova
The New World After Oil, Cars, and Suburbs
Ebook
Price: $28.80
Available from:
Additional formats:
Publication Date: June 4, 2013
Imprint: Abrams Books
ISBN: 9781613125748
Page Count: 352
Illustrations: 100 two-color illustrations
Rights: World/All
Many experts agree that energy is the defining issue of this century. Economic recessions, foreign wars, and foreclosures are only a few of the results of America's dependence on oil. In Terra Nova, ecologist Eric Sanderson elucidates the interconnections between oil and money, cars and transportation, and suburbs and land use. He then charts a path toward renewed economic growth, enhanced national security, revitalized communities, and a sustainable environment: a new form of the American Dream.
Taking a uniquely cross-disciplinary, accessible approach, Sanderson delves into natural history, architecture, chemistry, and politics, to show how the American relationship to nature shaped our past and predicates our future. Illustrated throughout with maps, charts, and infographics, the book suggests how we achieve a better world through a self-reinforcing cycle of tax reform, retrofitted towns and cities, bicycles and streetcars, and investment in renewable energy.
Praise for Terra Nova:
"If you're going to read one book on the end of oil and the future of energy, make it this one. Eric Sanderson has thought deeply about the impact of our petroleum-dependent economy, how we got here, and where we're headed. You may not agree with everything you read here, but this book should be the launching point for a desperately needed discussion about our modern way of life." —Daniel H. Pink, New York Times bestselling author of Drive and To Sell Is Human
"The highly readable text is complemented by illustrations, including maps, statistical tables, and extensive notes. VERDICT: The information supplied here would be difficult to find elsewhere. This book is recommended for all readers interested in the future of the United States and for both public and academic library collections."
—Library Journal
 
"Likening oil, cars, and suburbs to modern-day Sirens, those 'beautiful winged monsters' that tempted Odysseus with their songs, conservation ecologist Sanderson (Mannahatta) discourages an over-reliance on these things in this well-intentioned cautionary volume. The comparison is an ambitious one he employs throughout, believing they could doom Americans the way the Sirens would have doomed Odysseus, had he succumbed to their choruses . . . . Sanderson commendably outlines 'a new way of life . . . designed to sustain American prosperity, health, and freedom for generations to come,' but whether his suggestions or admonitions will be taken seriously is another matter entirely."
—Publishers Weekly
About the author
Eric W. Sanderson is a senior conservation ecologist in the Global Conservation Programs of the Wildlife Conservation Society. He is adjunct faculty member at Columbia University and New York University and has lectured at Princeton, Harvard, and Oxford universities, and at TED.