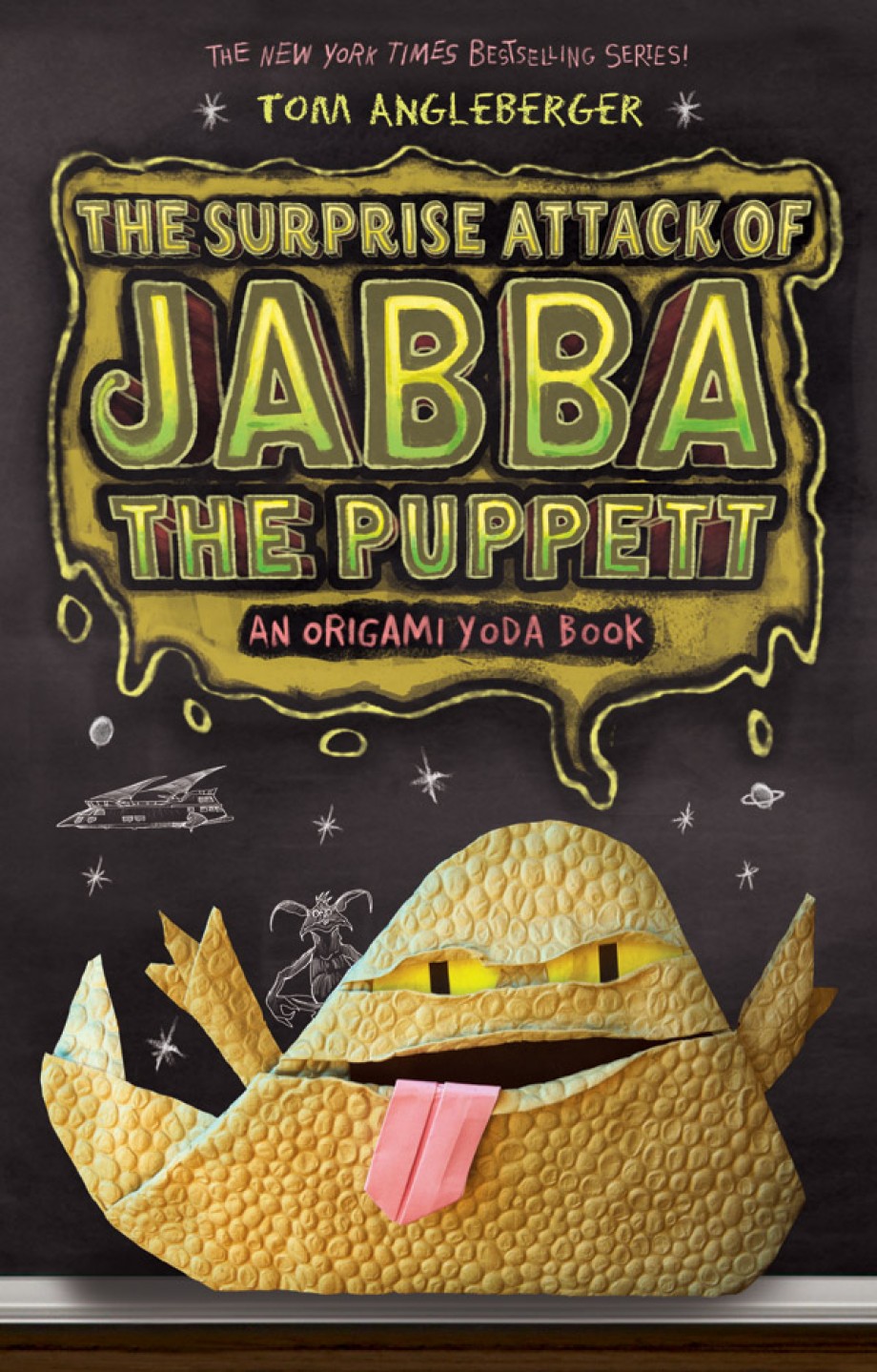 The Surprise Attack of Jabba the Puppett (Origami Yoda #4)
Imprint: Amulet Books
Publication Date: August 6, 2013
Price: $13.95
Trim Size: 5 1⁄2 x 8 1⁄4
ISBN: 978-1-4197-0858-9
EAN: 9781419708589
Page Count: 224
Format: Hardcover
Rights: World English
Additional formats:
Dark times have fallen on McQuarrie Middle School. Dwight's back—and not a moment too soon, as the gang faces the FunTime Menace: a new educational program designed to raise students' standardized test scores. Instead, it's driving everyone crazy with its obnoxious videos of Professor FunTime and his insidious singing calculator! When Principal Rabbski cancels the students' field trip—along with art, music, and LEGO classes—to make time for FunTime, the students turn to Origami Yoda for help. But some crises are too big for Origami Yoda to handle alone: Form a Rebel Alliance the students must. United, can they defeat the FunTime Menace and cope with a surprise attack from Jabba the Puppett?
With this latest episode in the explosively popular Origami Yoda series, Tom Angleberger proves once again that he "has his finger puppet squarely on the erratic pulse of middle-school life" (Washington Post). 
 
 
Praise  for The Surprise Attack of Jabba the Puppett
"Chock-full of customarily quirky fun."
--Kirkus Reviews
"Fans of the series will relish the side drawings' goofy humor, the new puppets to make, and the cliff-hanger promising more to come."
--School Library Journal
"Angleberger delivers another clever, funny crowd-pleaser. The message isn't bad either: uniting for the greater good and standing up for one's beliefs. Fans of the series, or of Star Wars, will hit warp speeds to grab a copy of this one."
--Booklist
 

About the author
Tom Angleberger is the bestselling author of the Origami Yoda series. He is also the author of Horton Halfpott and Fake Mustache. Tom maintains the Origami Yoda–inspired blog origamiyoda.wordpress.com. He is married to author-illustrator Cece Bell and lives in Christiansburg, Virginia.