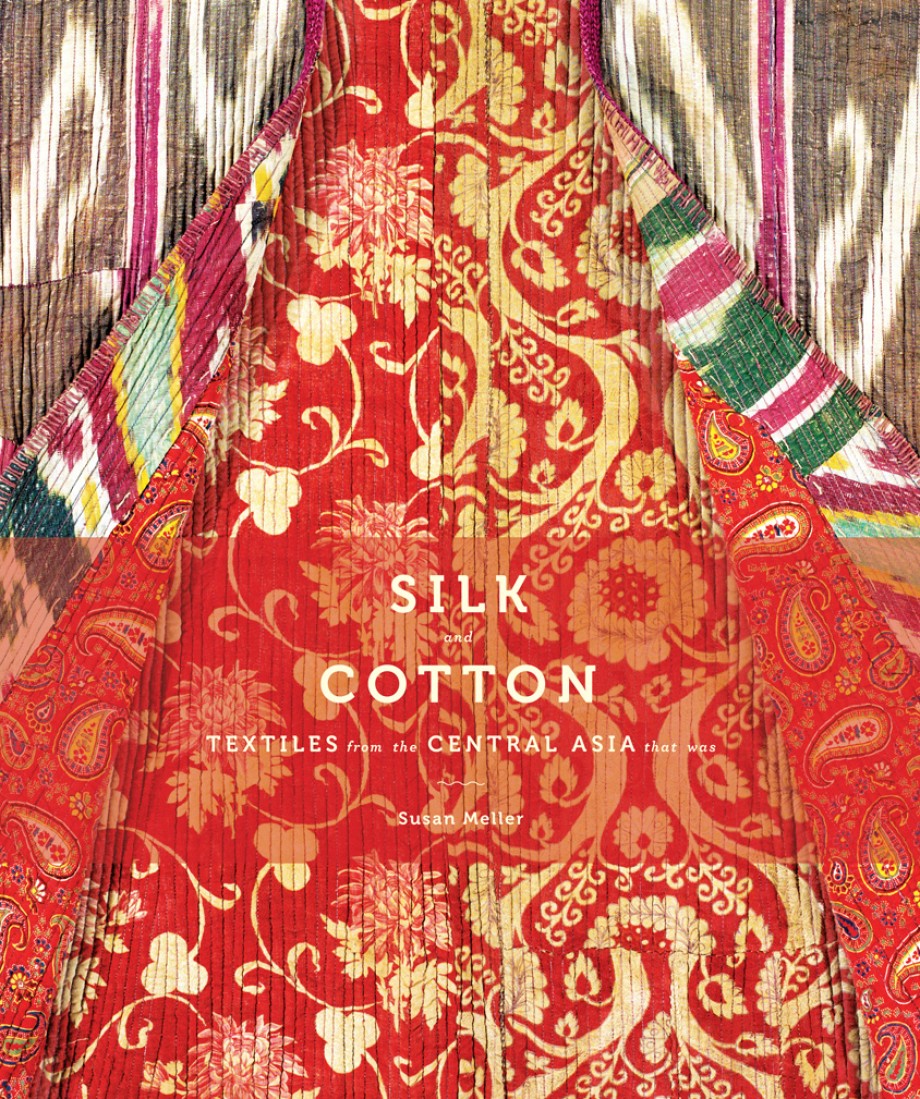 Silk and Cotton
Textiles from the Central Asia that Was
Hardcover
Price: $60.00
Out of stock
Available from:
Additional formats:
Publication Date: November 26, 2013
Imprint: Abrams Books
Trim Size: 10 x 12
ISBN: 9781419706745
Page Count: 336
Illustrations: 836 color and black-and-white illustrations
Rights: World/All
The traditional textiles of Central Asia are unknown treasures. Straddling the legendary Silk Road, this vast region stretches from Russia in the west to China in the east. Whether nomadic or sedentary, its peoples created textiles for every aspect of their way of life, from ceremonial objects marking rites of passage, to everyday garments, to practical items for the home. There were suzanis for the marriage bed; prayer mats; patchwork quilts; bridal ensembles; bags for tea, scissors, and mirrors; lovingly embroidered hats and bibs; and robes of every color and pattern.
Author Susan Meller has spent years assembling the 590 textiles illustrated in this book. She documents their history, use, and meaning through archival photographs and fascinating travelers' narratives spanning many centuries. Her book will be a revelation to designers, collectors, students of Central Asia, and travelers to the region. Silk and Cotton is destined to become a classic.
Praise
"Suzani wall hangings, ikat trousers, embroidered satchels—this lush volume explores the breathtaking textiles of a region steeped in color and pattern."

House Beautiful —
"Lavish in illustration and exhaustive in research."

Art & Auction —
"Meller's book is the first I am aware of to focus on 'everyday textiles' . . . Meller is among the first serious collectors to elevate these garments to connoisseurship. . . . Even if you already have three feet of Central Asian textile books on your shelf, this one will still be a worthy addition. If you'd like to peruse the splendor of Central Asian cloth for the first time, then Silk and Cotton will soon be a well-thumbed book on your coffee table."

HALI Magazine —
"As the enticing images signify, dynamic multilayered patterns in vibrant singing colors are the hallmark of these textiles. Eclecticism is the other prevailing leitmotif, with robes, dresses, and hangings constructed on mix-and-match principles . . . Textile historians will appreciate the wealth of contextual pictures, but the textiles themselves can be enjoyed on a purely visual level as joyful and inspiring works of art."

The World of Interiors —
"Susan Meller is a California textile expert who is plainly obsessed with Central Asia . . . she has journeyed in time, reading old travel writers as well as newer ones, dipping into history from the Mongol Empire in the 13th century to the end of the Soviet Empire in the 20th. She includes passages from the travelers' narratives and illustrations from their books. . . . The result is a lot more than just a book about silk and cotton. . . . It is indeed a wonderful album. Its range of textiles is huge, not just the famed ikats and suzanis of the area, but everyday household textiles and cloths. She points to the details of regional stitching in clothing and hats, and how patterns have evolved according to tribal groupings and handed down. All this is presented against a background of the complex history of the region . . . and a social history which had a determining effect on the textiles themselves."

Selvedge Magazine —
About the author
Susan Meller is the author of Russian Textiles: Printed Cloth for the Bazaars of Central Asia and the coauthor of Textile Designs. She lives in Berkeley, California.