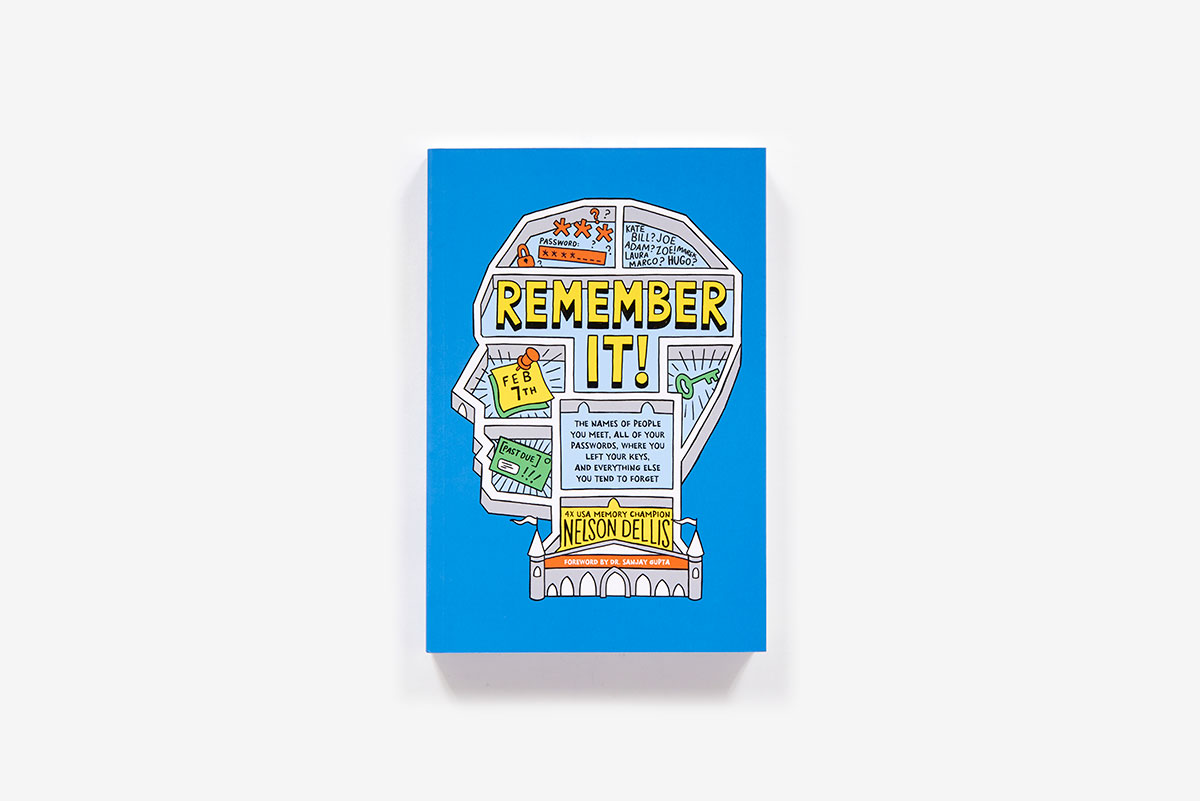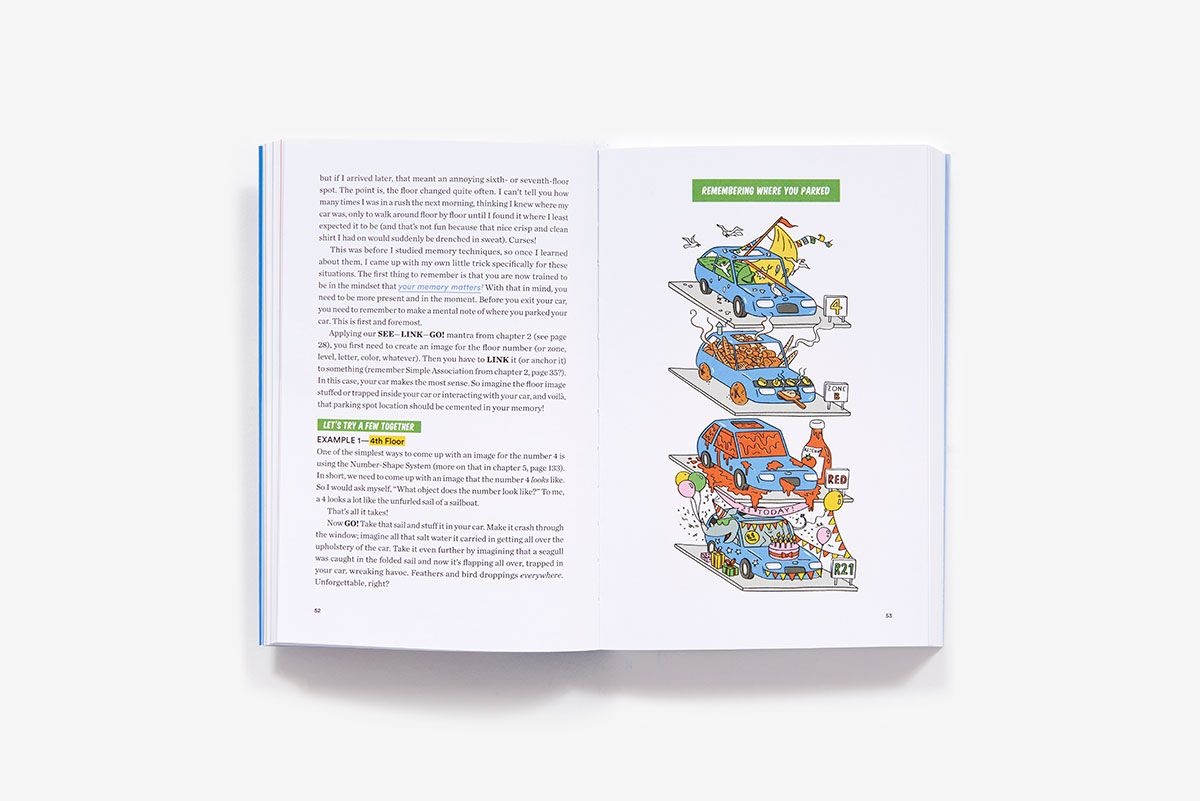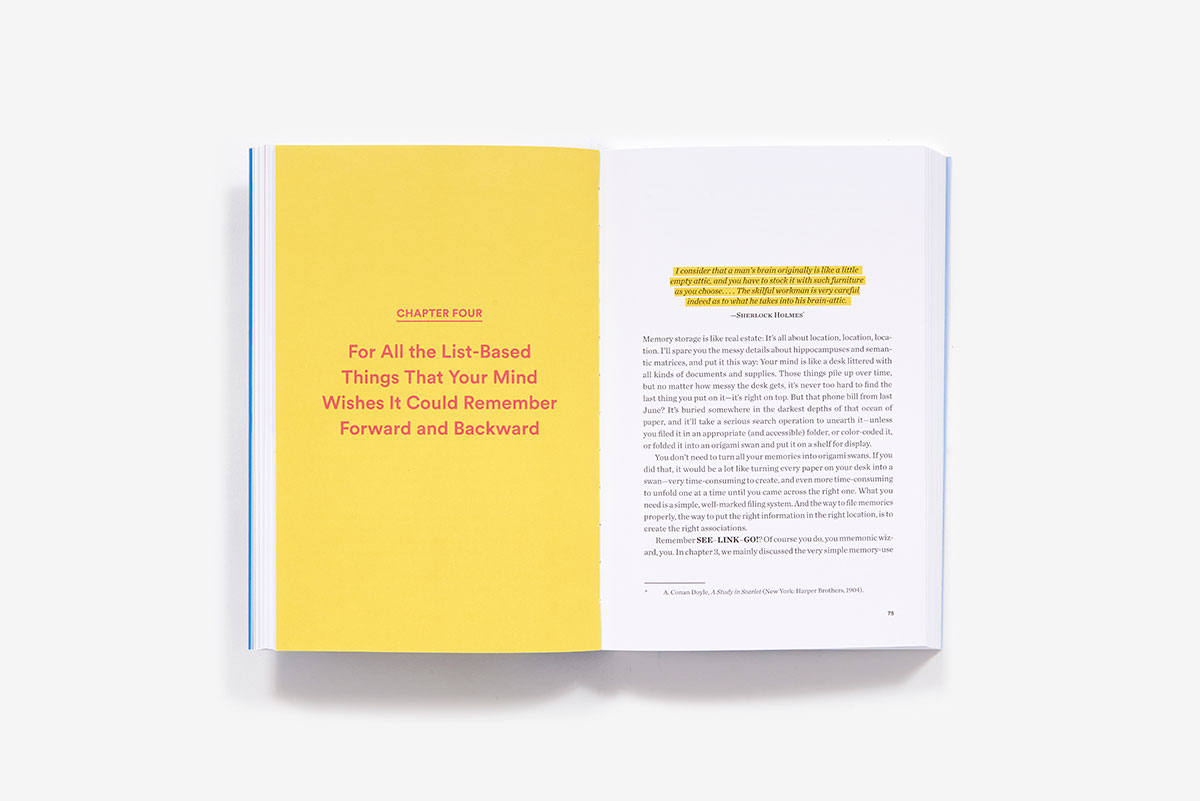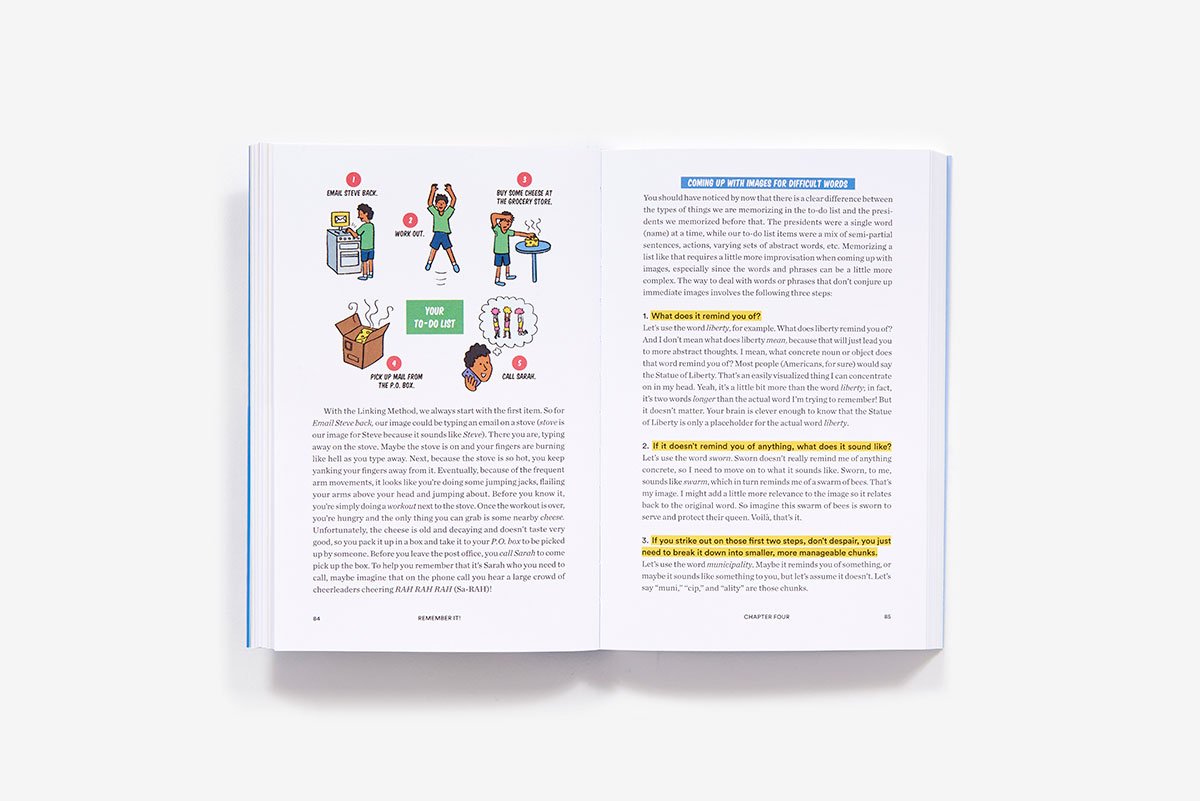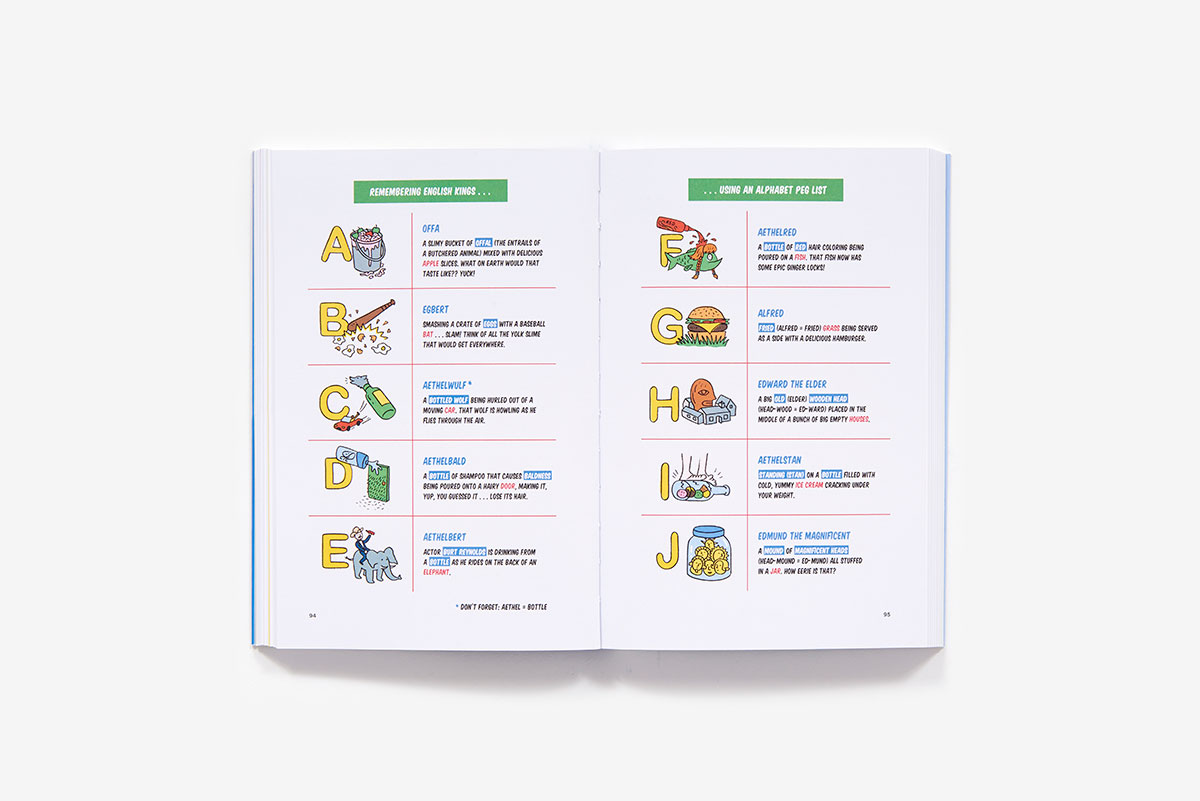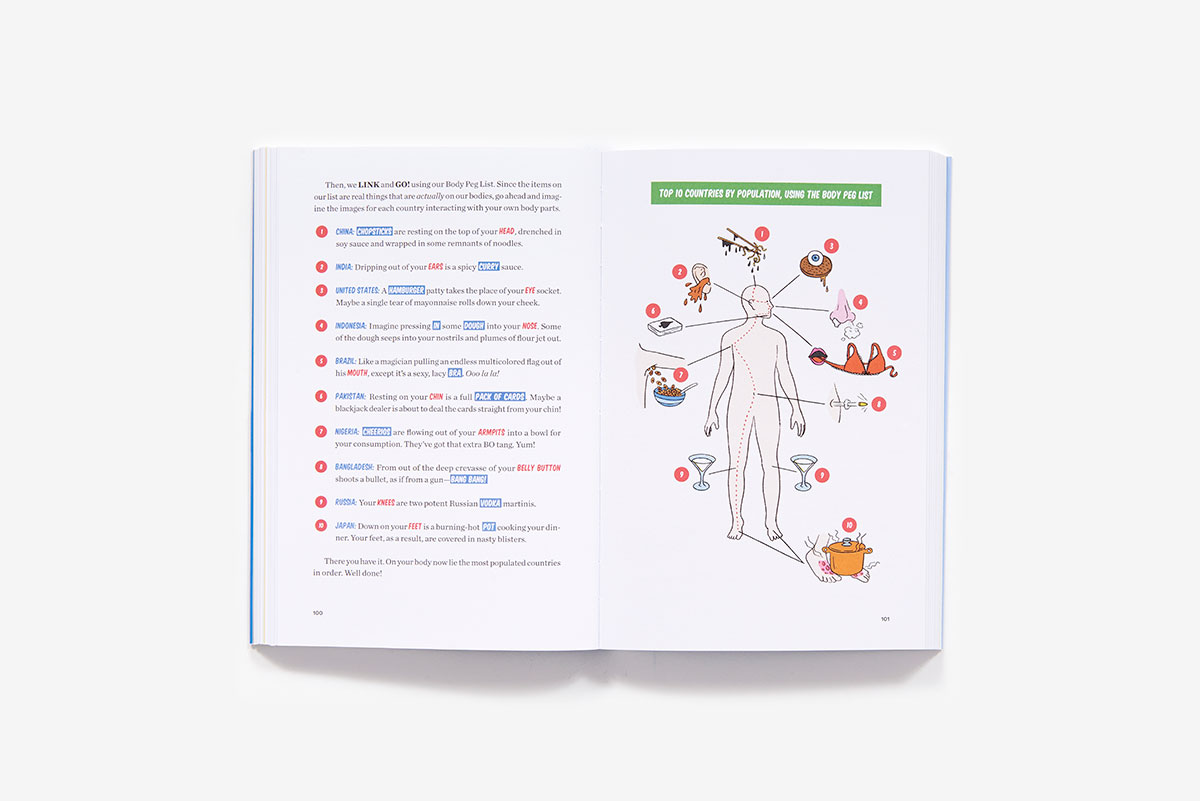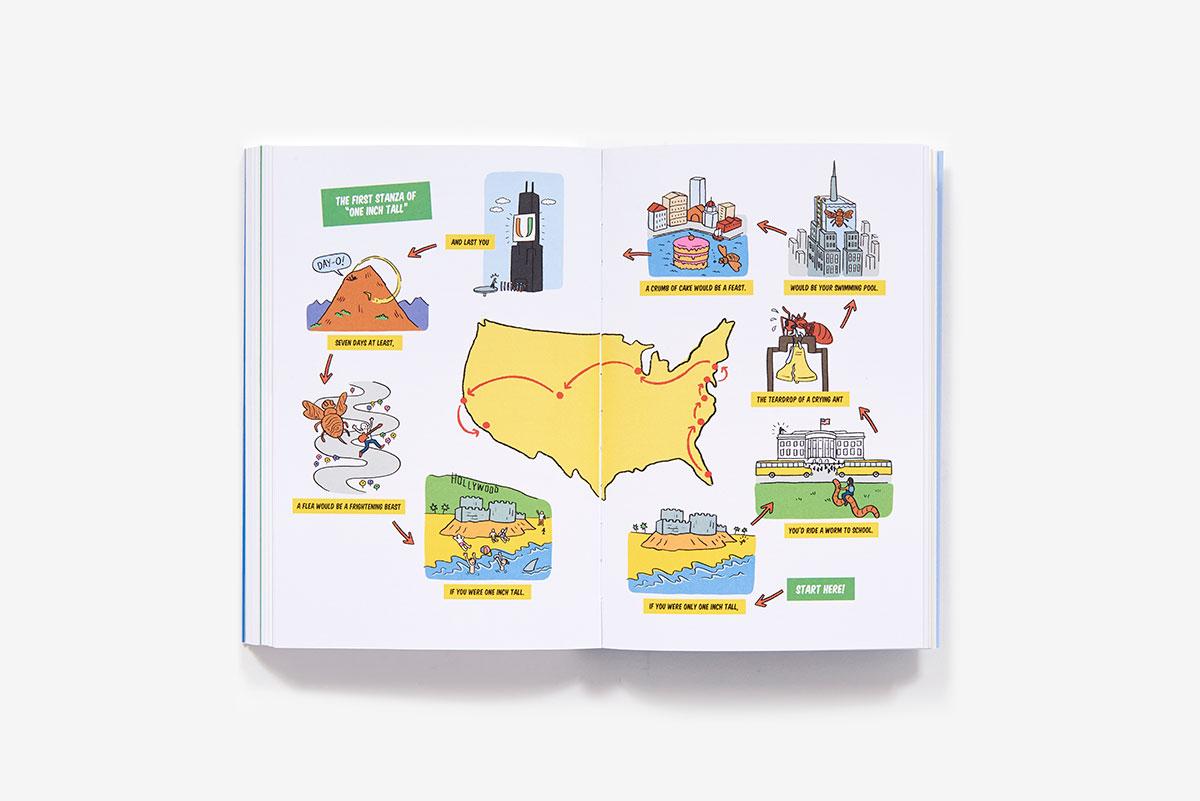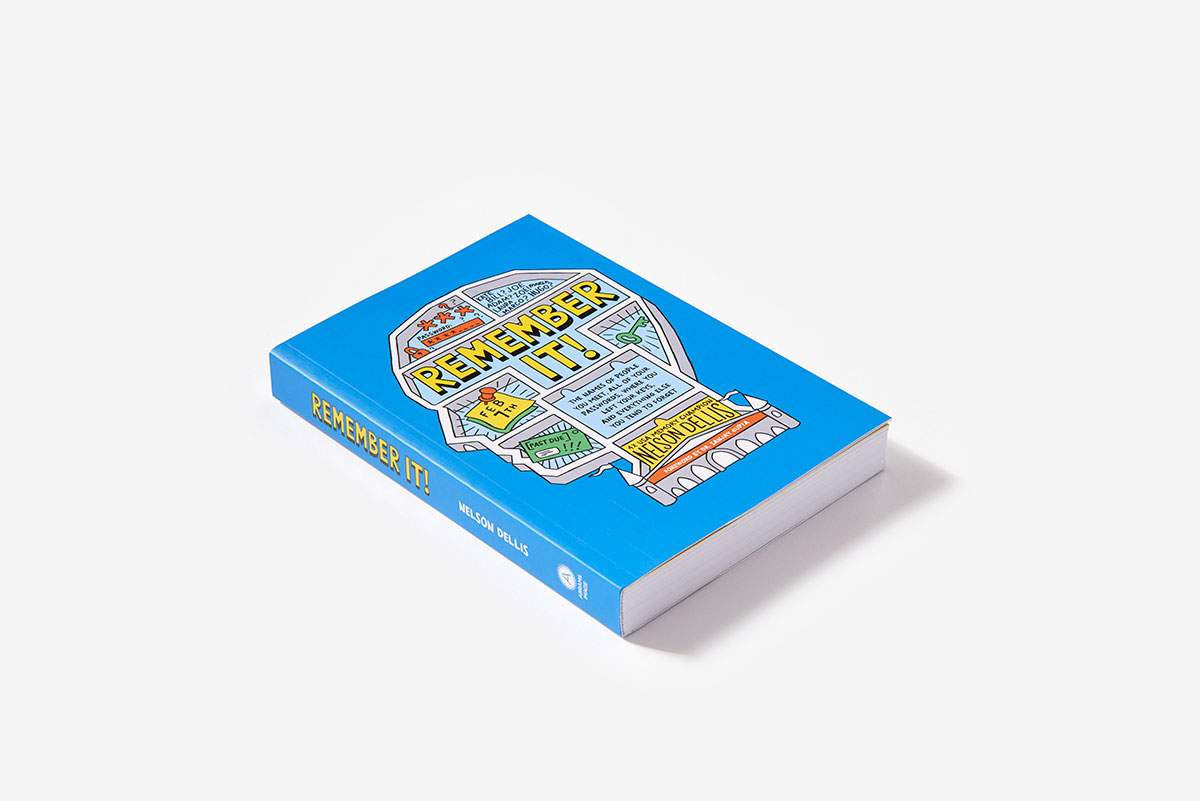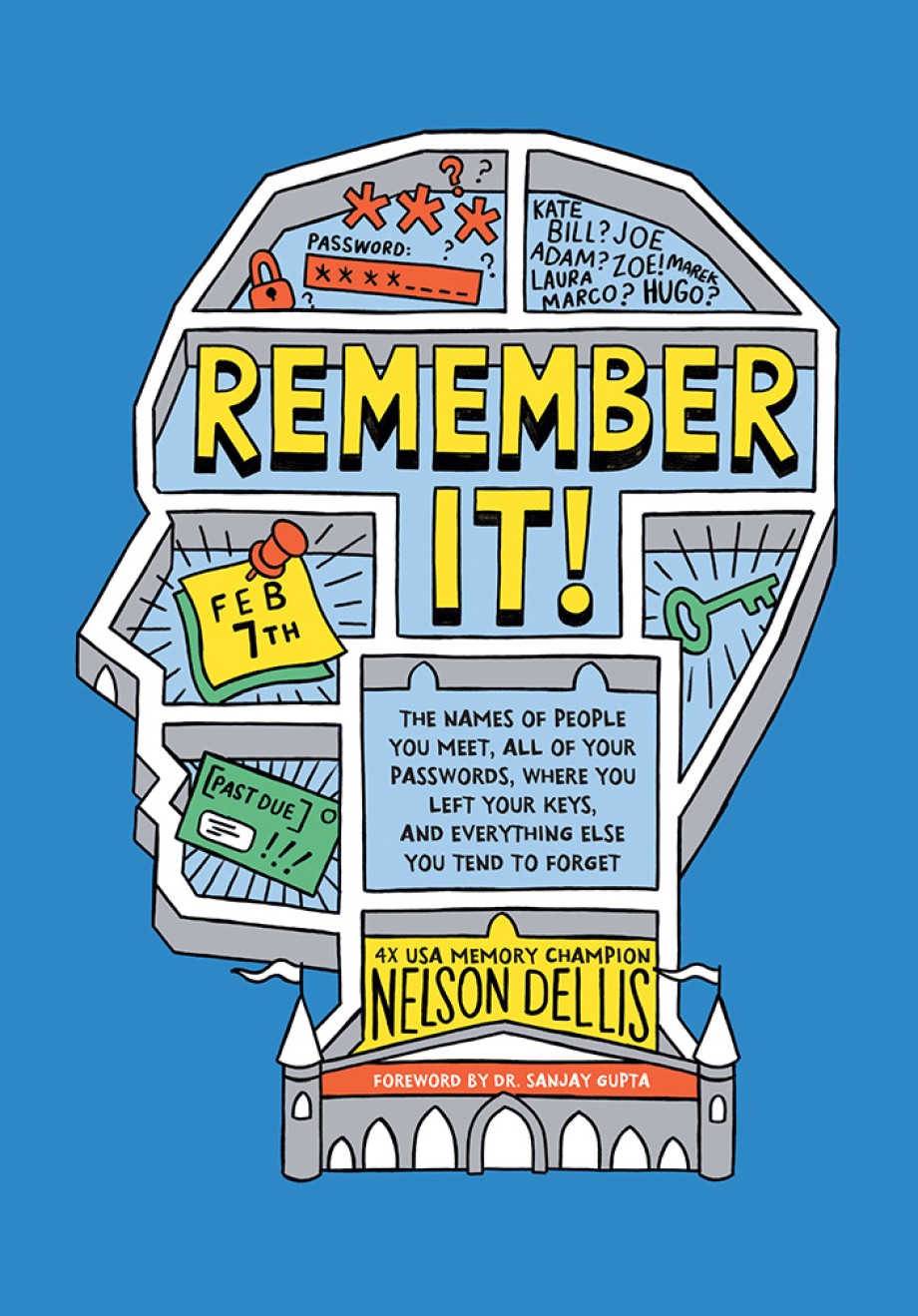 Remember It!
The Names of People You Meet, All of Your Passwords, Where You Left Your Keys, and Everything Else You Tend to Forget
Paperback
Price: $19.99
Also available from:
Additional formats:
Publication Date: September 25, 2018
Imprint: Abrams Image
Trim Size: 5 1⁄2 x 8 1⁄4
ISBN: 9781419732560
Page Count: 240
Illustrations: 50 color illustrations
Rights: World/All
Throughout his research into memory theory, Nelson Dellis found existing memory improvement guides to be wanting—overcomplicated, dry, and stodgy. So he decided to write a book that is approachable and fun, centered on what people actually need to remember. In Remember It!, Dellis teaches us how to make the most of our memory, using his competition-winning techniques. Presenting the information in a user-friendly way, Dellis offers bite-size chapters, addressing things we wish we could remember but often forget: names, grocery lists, phone numbers, where you left your keys—you name it! This fast-paced, highly illustrated tour of the inner workings of the brain makes improving your memory simple and fun.
Praise
"Nelson Dellis's Remember It! is filled with clever tips and tricks for remembering like a memory champion."

New York Times bestselling author of Moonwalking with Einstein, Joshua Foer —
"This book will make remarkable memory an ordinary part of your life, and you will not find a more engaging teacher than Nelson Dellis. I have been using the techniques in this book every day, and if you do the same you will never again forget to Remember It!"


Staff Neurosurgeon, Emory Clinic, and Chief Medical Correspondent, CNN, Dr. Sanjay Gupta —
"An amazingly practical book to help you keep your mind in shape! I've had the opportunity to see Nelson explain his techniques, and this book really showcases not only his knowledge about memory but his ability to make memory techniques easy to learn and relatable to everyday situations."

award-winning journalist, New York Times bestselling author of I've Been Thinking, Maria Shriver —
"A game-changing guide to improving memory—for everyone!"

#1 New York Times bestselling author of Grain Brain and Brain Maker, David Perlmutter, MD, FACN —
"Hearing what Nelson can do with his memory impressed me. But watching him recall and then teach me exactly how he did it is even better. I can't wait for everyone to learn his simple techniques and realize what their memory is capable of."


New York Times bestselling author and host of the School of Greatness podcast, Lewis Howes —
"Too many people fear memory changes without realizing that they can exercise and improve it greatly. Remember It! is the ultimate how-to guide for memory enhancement. Written by four-time USA Memory Champion Nelson Dellis, it outlines a practical, comprehensive, and life-changing path to achieving the memory abilities that you have always dreamed of!"

author of The End of Old Age: Living a Longer, More Purposeful Life, Marc Agronin, MD —
"Remember It! is a classic! It's the most practically useful—and yes, memorable—book on memory I've ever read."

author of Learning How to Learn and co-instructor of the world's largest open online course, Barbara Oakley, PhD —
"A deep dive into the practicality—and the fun—of training our brains to remember absolutely anything."

author of Fluent Forever: How to Learn Any Language Fast and Never Forget It, Gabriel Wyner —
"Nelson Dellis helps you uncover your brain's amazing capacity to memorize a ton of information rather easily. The more you use and challenge your brain now, the sharper your brain will be for years to come."

author of Boost Your Brain: The New Art and Science Behind Enhanced Brain Performance, Majid Fotuhi, MD —
"What a wonderful book! You will learn both classic and modern memory techniques that can help you in almost any situation. I have been involved in the academic study of memory my whole life, and I learned interesting new information from Remember It!"


Professor of Psychology at Washington University in St. Louis and coauthor of Make It Stick, Henry L. Roediger III —
"Written with clarity and wit, Remember It! is a fun and practical guide for improving your memory. Nelson Dellis is the supreme expert on this subject, and he certainly practices what he preaches."

Professor of Mathematics, Harvey Mudd College, and author of Secrets of Mental Math, Arthur Benjamin —
"Nelson teaches memory techniques that have helped me hold on to big numbers in my head for longer. Remember It! is a must-have if you're interested in boosting your memory!"

the Human Calculator, Guinness World Record holder in mental calculation, and author of Math Magic, Scott Flansburg —
"Nelson Dellis awakens us to a capacity few people realize they possess: the ability to remember just about anything. An enthralling journey through the landscape of memory from one of its most experienced travelers, Remember It! lucidly breaks down the science of mnemonics for those seeking to hulk out their own powers of recall."

author of Fooling Houdini: Magicians, Mentalists, Math Geeks, and the Hidden Powers of the Mind, Alex Stone —
"Nelson Dellis is not just a memory champion but a remarkable human being. Read his story and better understand why. He has turned triumph into tragedy and and heartbreaking moments into memorable, and record breaking talents. Read his words and be inspired."

bestselling author of The Other Wes Moore and CEO of the Robin Hood Foundation, Wes Moore —
"Remember It! is truly a bootcamp for your brain. Dellis shows anyone the path to a better memory, a path that's full of colourful anecdotes about the human mind."

Grandmaster of Memory and co-founder and CEO of Memrise, Ed Cooke —
"Nelson is a genuine expert on every aspect of memory, and this book will teach you everything you need to know, whether your aim is to remember a shopping list or become the world memory champion!"


three-time World Memory Champion and Grandmaster of Memory, Ben Pridmore —
About the author
Nelson Dellis holds a number of memory records, is a four-time USA Memory Champion, and a Grandmaster of Memory. He is a highly sought after memory expert and public speaker and has made appearances on the Today show, ABC's Nightline, The Dr. Oz Show, Katie, the Oprah Winfrey Network, and more. He lives in Miami.