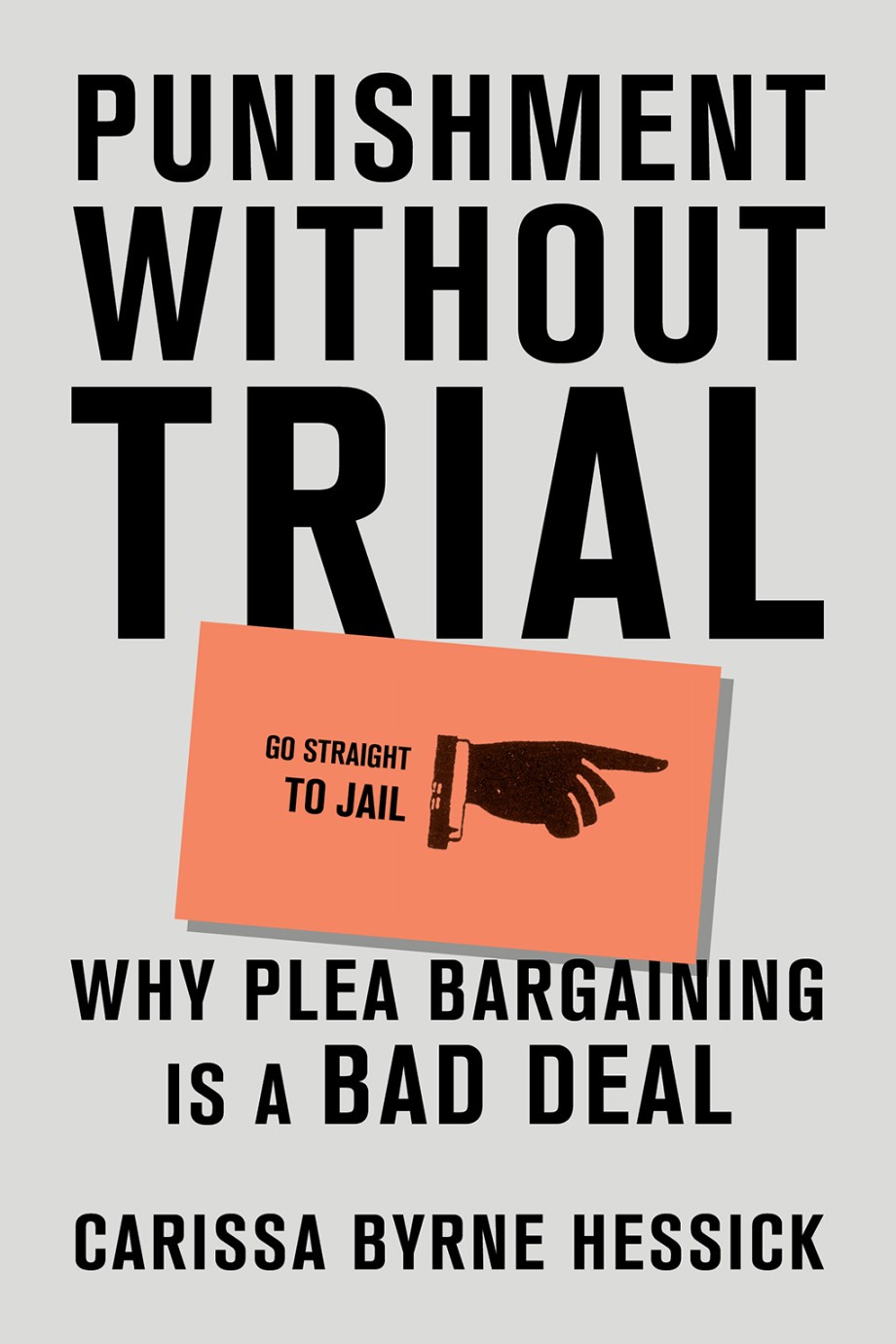 Punishment Without Trial
Why Plea Bargaining is a Bad Deal
Hardcover
Price: $27.00
Also available from:
Additional formats:
Publication Date: October 12, 2021
Imprint: Abrams Press
Trim Size: 6 x 9
ISBN: 978-1-4197-5029-8
Page Count: 288
Rights: World/All
From a highly accredited criminal law professor at the University of North Carolina, a provocative and timely exploration of how plea bargaining prevents true criminal justice reform and how we can fix it
When Americans think of the criminal justice system, the image that pops into their minds is a trial. They envision a standard courtroom scene with a defendant, attorneys, a judge, and most importantly, a jury. It's a fair assumption. The right to a trial by jury is enshrined in both the Constitution (Article III, Section 2) and the Bill of Rights (the Sixth Amendment). It's supposed to be an inalienable right that undergirds our entire justice system.
But in Punishment Without Trial: Why Plea Bargaining is a Bad Deal, University of North Carolina law professor Carissa Byrne Hessick illustrates that the popular conception of a jury trial couldn't be further from reality. That bedrock constitutional right has all but disappeared thanks to the inexorable march of plea bargaining, which began to take hold during Prohibition and has skyrocketed since 1971, when it was affirmed as constitutional by the Supreme Court. In 2018, more than 97 percent of defendants pleaded guilty. The consequences are dire.
Nearly every aspect of our criminal justice system is designed to encourage defendants—whether they're innocent or guilty—to take a plea deal. Punishment Without Trial showcases how plea bargaining has undermined justice at every turn and across socioeconomic and racial divides. It forces the hand of lawyers, judges, and defendants, turning our legal system into a ruthlessly efficient mass incarceration machine that is clogging our jails and punishing its citizens because it's the path of least resistance.
About the author
Carissa Byrne Hessick is the Ransdell Distinguished Professor of Law at the University of North Carolina School of Law, where she also serves as the director of the Prosecutors and Politics Project. Before joining the faculty at UNC, she taught at the law schools of Arizona State, Harvard, and the University of Utah. Her work on the criminal justice system has been published by the Los Angeles Times, the Philadelphia Inquirer, Slate, and numerous academic journals. She also has one of the most informative and useful Twitter accounts for anyone interested in criminal justice. She lives in Chapel Hill, North Carolina.