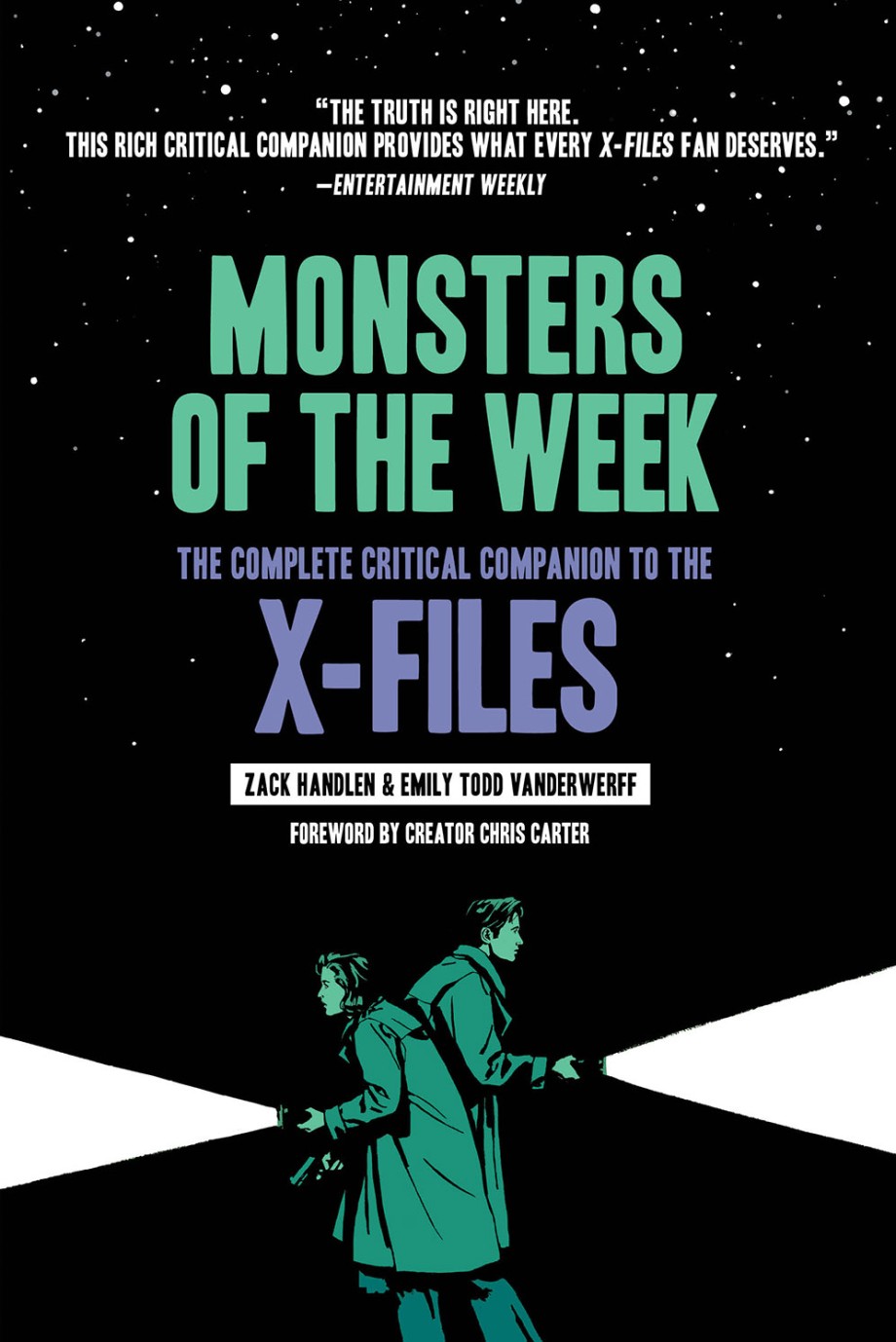 Monsters of the Week
The Complete Critical Companion to The X-Files
Imprint: Abrams Press
Publication Date: October 16, 2018
Price: $20.21
ISBN: 978-1-68335-350-8
EAN: 9781683353508
Page Count: 512
Illustrations: 12 black-and-white illustrations
Format: Ebook
Rights: World/All
Additional formats:
In 1993, Fox debuted a strange new television show called The X-Files. Little did anyone suspect that the series would become one of the network's biggest hits—and change the landscape of television in the process. Now, on the occasion of the show's 25th anniversary, TV critics Zack Handlen and Todd VanDerWerff unpack exactly what made this haunting show so groundbreaking. Witty and insightful reviews of every episode of the series, revised and updated from the authors' popular A.V. Club recaps, leave no mystery unsolved and no monster unexplained. This crucial collection even includes exclusive interviews with some of the stars and screenwriters, as well as an original foreword by X-Files creator and showrunner Chris Carter. This complete critical companion is the book about The X-Files, the definitive guide whether you're a lifelong viewer wanting to relive memories of watching the show when it first aired or a new fan uncovering the conspiracy for the first time.
Praise
"This rich critical companion provides what evert X-Files fan deserves"

— Entertainment Weekly
About the authors
Zack Handlen is a freelance writer whose work regularly appears online at the A.V. Club. He has also written for io9, Inverse, and the Toast and is the author of If You Like Monty Python . . . He lives in Portland, Maine.

Todd VanDerWerff is the critic-at-large for Vox and the first TV editor of the A.V. Club. His work has also appeared in the Los Angeles Times, Salon, and Grantland. He lives in Los Angeles.

Described by Time magazine as a "televisionary," Chris Carter created one of the most successful television franchises of all time with his award-winning series The X-Files. The show has run eleven seasons on Fox, is seen in over 60 countries, and has spawned two films and several comic book and video game adaptations. The impact of Carter's series is such that Time named him one of "The 25 Most Influential People in America" in 1997. Carter also created the shows Millennium, Harsh Realm, and The Lone Gunmen.