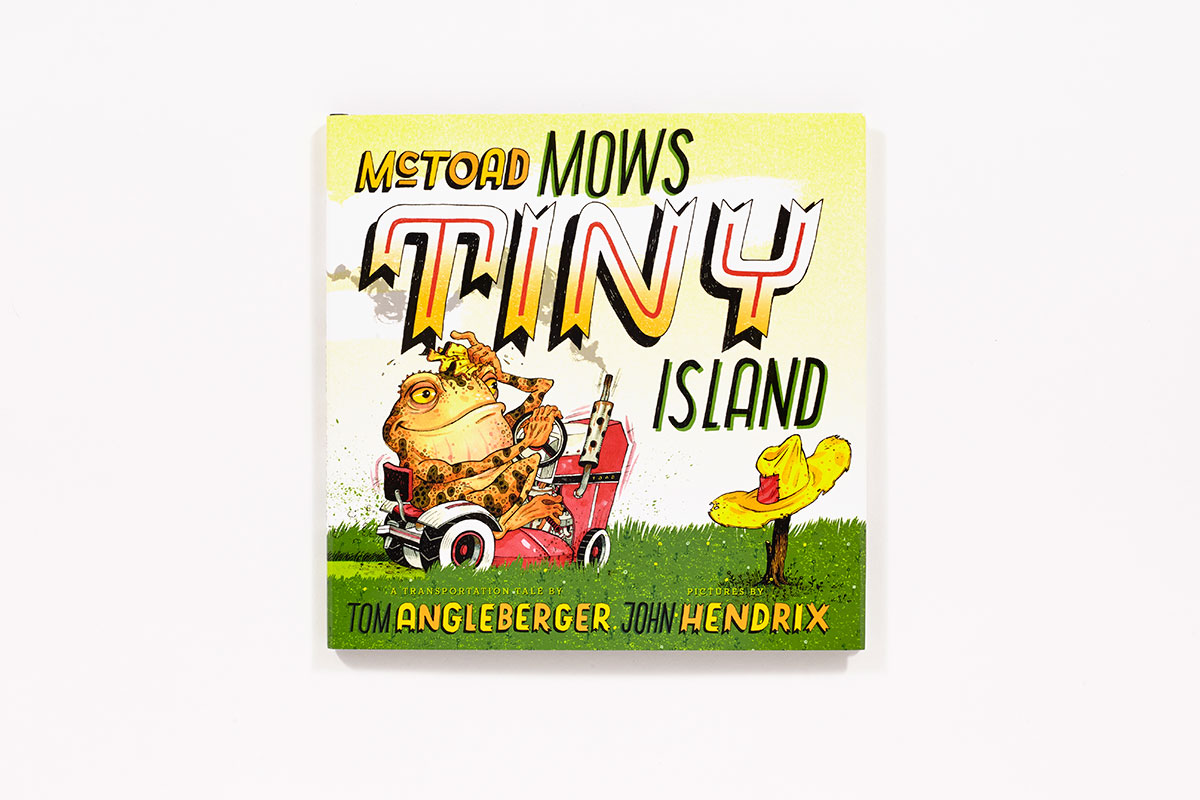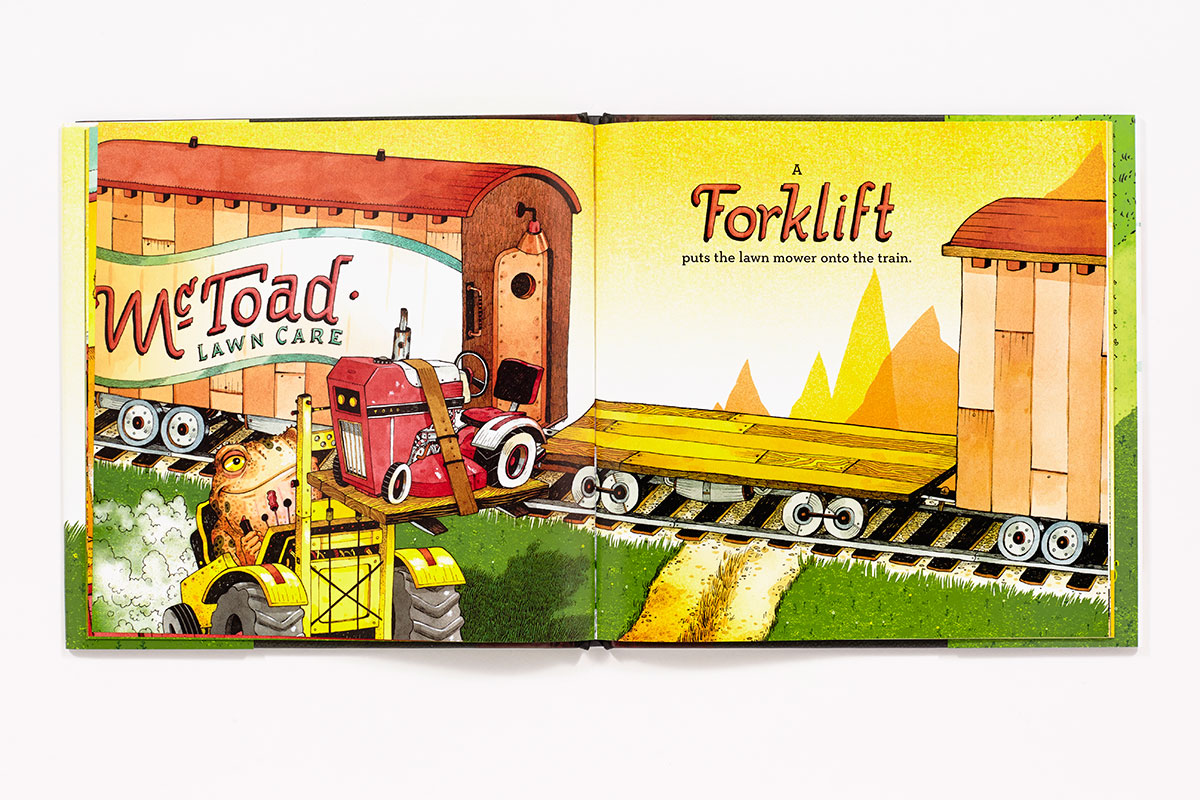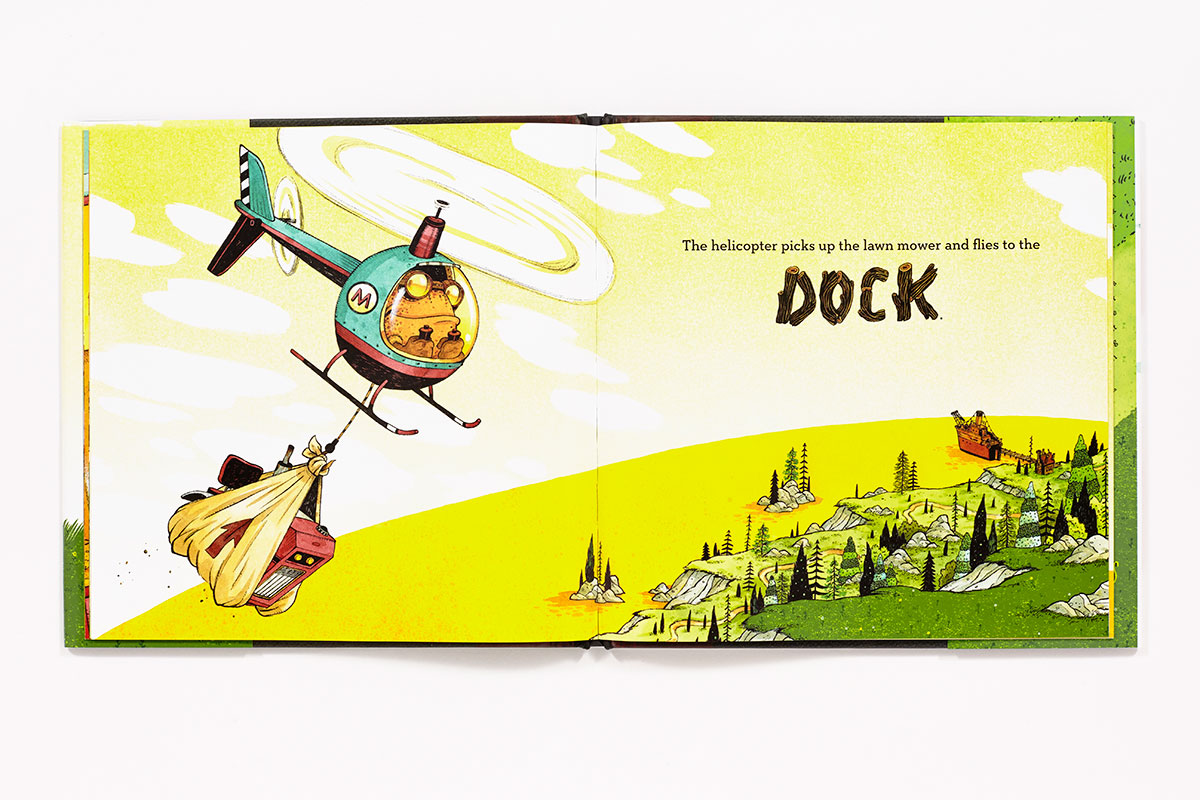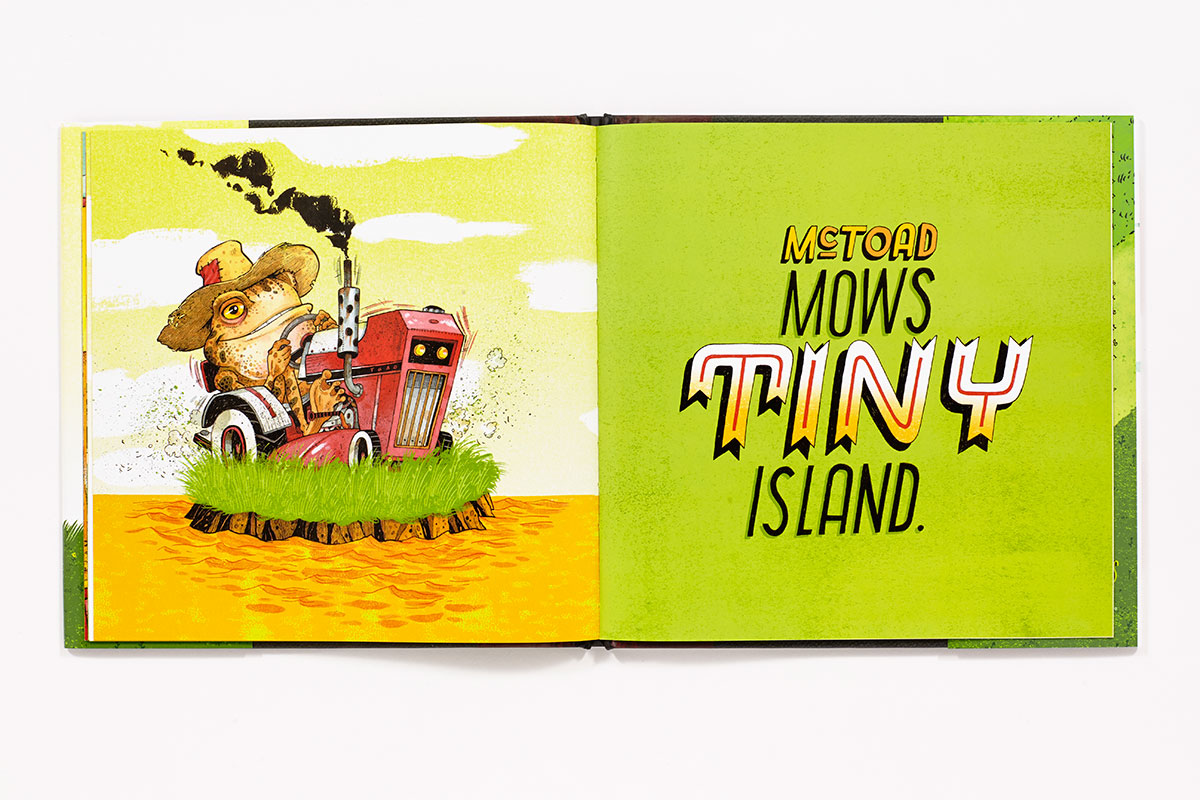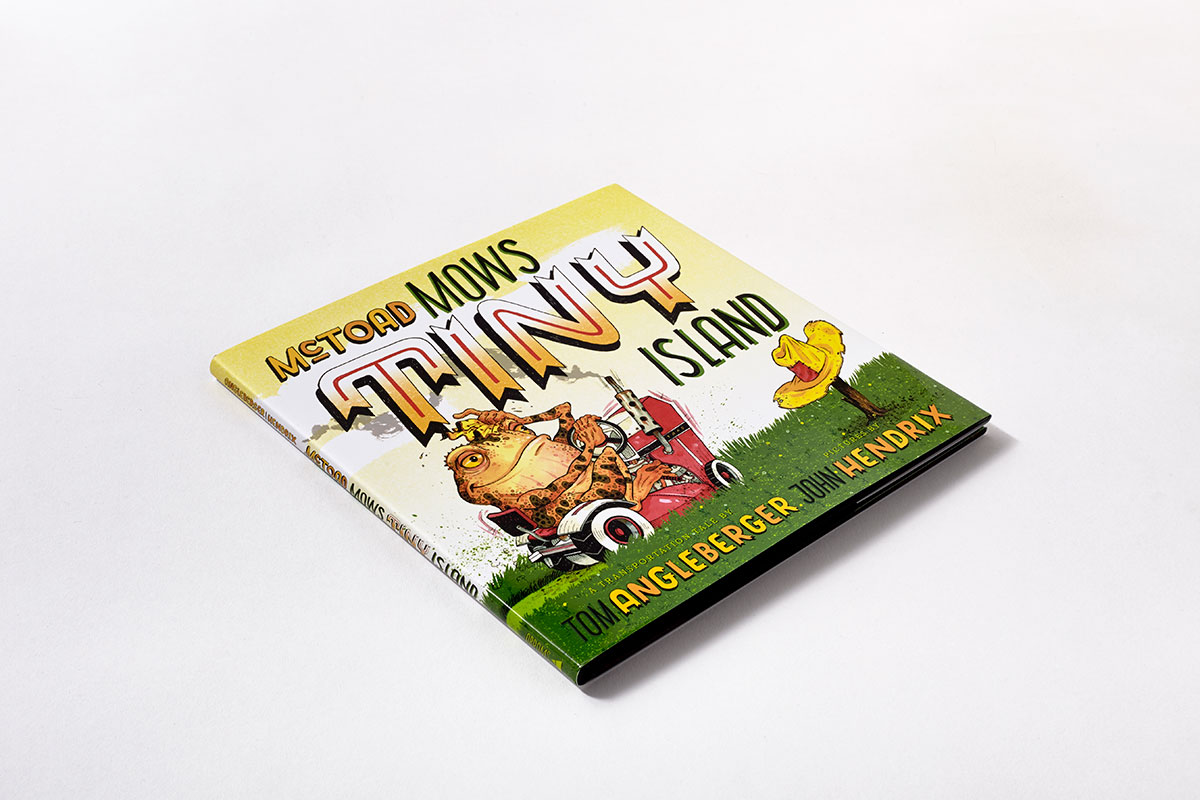 Imprint: Abrams Books for Young Readers
Publication Date: September 1, 2015
Price: $15.26
ISBN: 978-1-61312-852-7
EAN: 9781613128527
Page Count: 40
Illustrations: Full-color illustrations
Format: Ebook
Rights: World/All
Additional formats:
McToad likes Thursdays. Why? Because on every other day of the week, McToad mows Big Island, but on Thursdays, McToad mows Tiny Island. To do so, he puts his mower on the back of a truck, which drives to a train, which goes to a helicopter, which flies to a boat, which uses a crane to put the lawn mower onto Tiny Island. There McToad mows and drinks some lemonade, and before you know it, it's time to turn around and go back home. But first, the mower has to get lifted by a crane, to get put back on a boat, which is lifted by a helicopter, and . . . well . . . you get the idea.
From master storyteller Tom Angleberger and celebrated illustrator John Hendrix comes this playful narrative that treasures the journey over the destination, with lots of planes, trains, and automobiles to boot.
Also available by John Hendrix: Miracle Man
About the author
Tom Angleberger is the author of the bestselling Origami Yoda series, as well as Horton Halfpott and Fake Mustache, both Edgar Award nominees, and the Qwikpick Papers series. He lives in Christiansburg, Virginia. Visit him online at origamiyoda.com.

John Hendrix is the author and illustrator of John Brown: His Fight for Freedom and Shooting at the Stars, and the illustrator of Nurse, Soldier, Spy by Marissa Moss. He lives in St. Louis, Missouri.