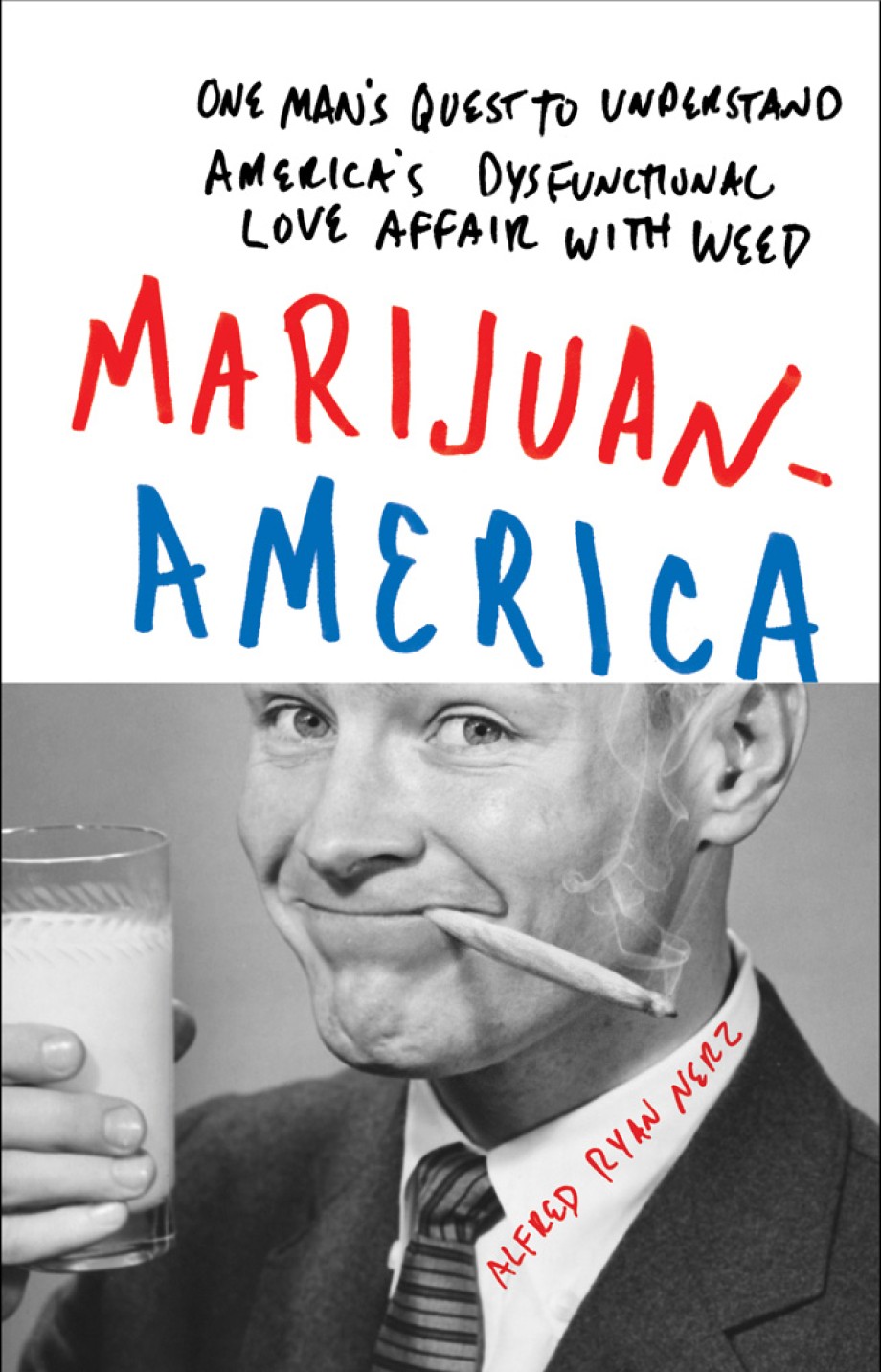 Marijuanamerica
One Man's Quest to Understand America's Dysfunctional Love Affair with Weed
Ebook
Price: $17.96
Available from:
Publication Date: April 2, 2013
Imprint: Abrams Image
ISBN: 9781613124703
Page Count: 272
Rights: World English
Alfred Ryan Nerz is a Yale-educated author, journalist, and TV producer. He's also a longtime marijuana enthusiast who has made it his mission to better understand America's long-standing love-hate relationship with our favorite (sometimes) illegal drug. His cross-country investigation started out sensibly enough: taking classes at a cannabis college, hanging out with a man who gets three hundred pre-rolled joints per month from the federal government, and visiting the world's largest medical marijuana dispensary. But after connecting with a mysterious friend of a friend, his journey took an unexpected turn and he found himself embedded with one of the largest growers and dealers on the West Coast. He quickly transformed from respectable journalist into an underworld apprentice—surrounded by pit bulls, exotic drugs, beanbags full of cash, and trunks full of weed. But while struggling to navigate the eccentric characters and rampant paranoia of the black market, he maintained enough equanimity to explore a number of vital questions: Is marijuana hurting or helping us? How is it affecting our lungs, our brains, and our ambitions? Is it truly addictive, and if so, are too many of us dependent on it? Should we legalize it? Does he need to quit? As entertaining as it is illuminating, Marijuanamerica is one man's attempt to humanize the myriad hot-button topics surrounding the nation's worst-kept secret—our obsession with weed—while learning something about himself along the way.
Advance praise for Marijuanamerica
"This book is so entertaining, I want to roll it up and smoke it. Ryan Nerz takes us on a delightfully weird and educational journey that includes crazed pharmacists, a guy named Buddha Cheese, and an interstate road trip with a trunk full of pot."
—A. J. Jacobs, author of The Year of Living Biblically
"Marijuanamerica has it all: danger, suspense, nuts-and-bolts reportage, laugh-out-loud dialogue, gritty characters, sociological dissection, and hella deep thoughts. Nerz has talent to burn; this is participatory journalism at its finest."
—Davy Rothbart, author of My Heart Is an Idiot, creator of Found Magazine, frequent contributor to This American Life
"What a long, strange trip it's been for Ryan Nerz, whose wild tales and antics are the stuff stoner lore is made of. But in looking at how far Marijuana has come, he also poses the tough questions every stoner inevitably asks. Ryan's journey is one worth taking."

—Shirley Halperin, author of Pot Culture
About the author
Alfred Ryan Nerz is a freelance journalist whose pieces have appeared in Esquire, the Village Voice, and Time Out New York. In addition, he has written for NPR and produced television shows on Spike TV and the Biography channel. He lives in Brooklyn.