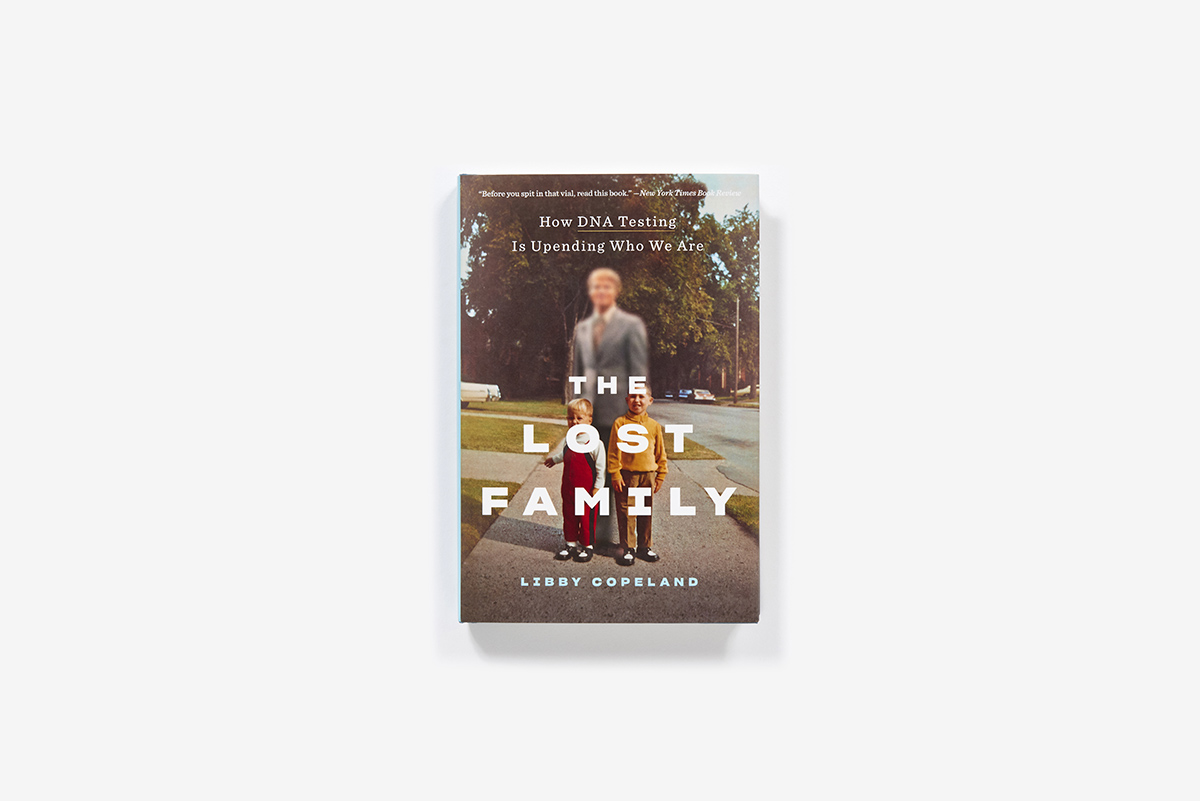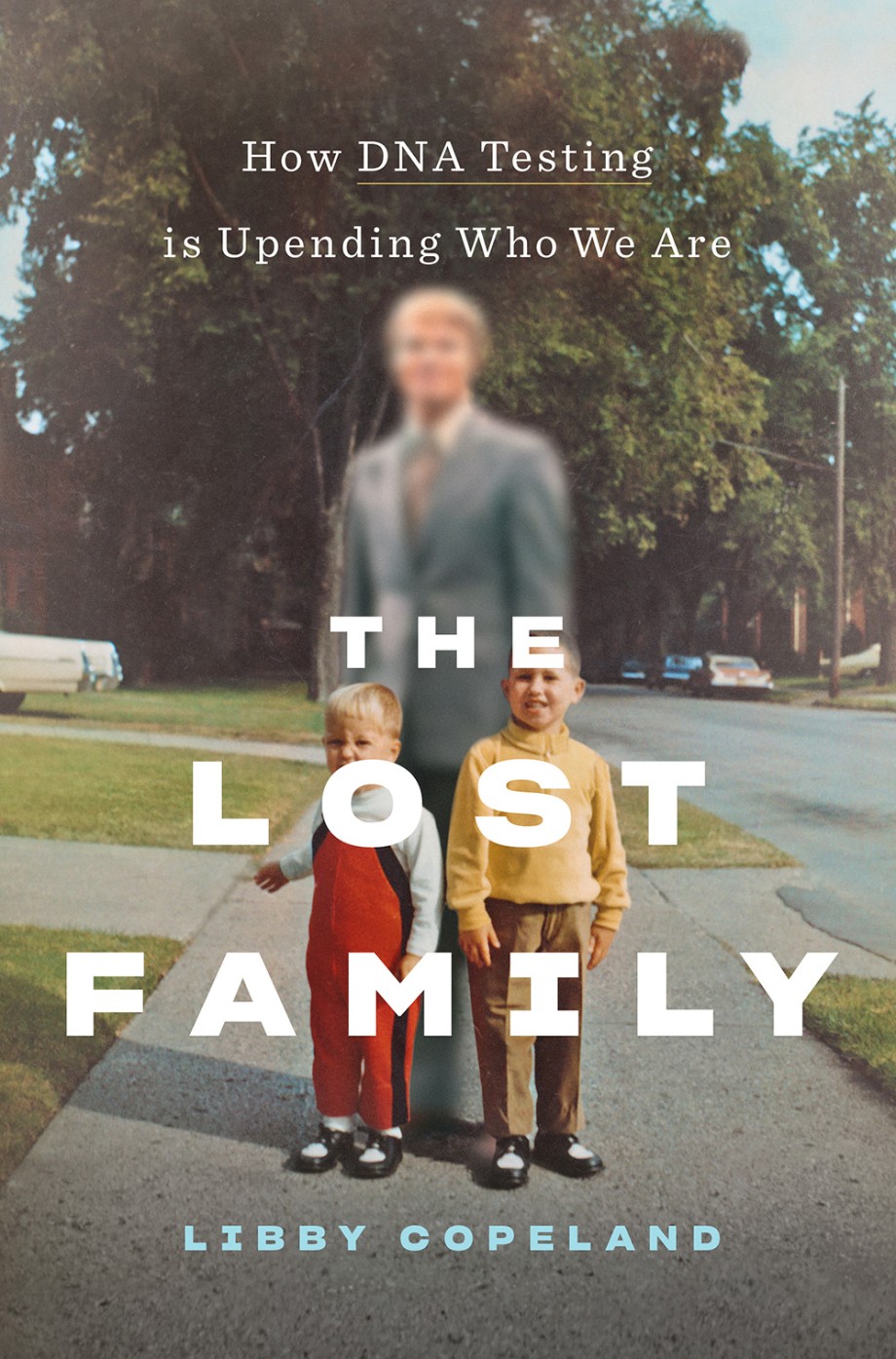 The Lost Family
How DNA Testing Is Upending Who We Are
Hardcover
Price: $27.00
Out of stock
Available from:
Additional formats:
Publication Date: March 3, 2020
Imprint: Abrams Press
Trim Size: 6 x 9
ISBN: 9781419743009
Page Count: 304
Rights: World English
"Before You Spit in That Vial, Read This Book." ―New York Times
"A fascinating account of lives dramatically affected by genetic sleuthing." ―Wall Street Journal
"Wrestles with some of the biggest questions in life: Who are we? What is family? Are we defined by nature, nurture or both?" ―Washington Post
You swab your cheek or spit into a vial, then send your DNA test away to a lab somewhere. Weeks later you get a report that might tell you where your ancestors came from or if you carry certain genetic risks. Or the report could reveal a long-buried family secret and upend your entire sense of identity.
Soon a lark becomes an obsession, an incessant desire to find answers to questions at the core of your being, like "Who am I?" and "Where did I come from?" Welcome to the age of home genetic testing.
The Lost Family delves into the many lives that have been irrevocably changed by home DNA tests—a technology that represents the end of family secrets. So much can come out when you use biology to find out "the truth":
Adoptees who've used the tests to find their birth parents
Donor-conceived adults who suddenly discover they have more than 50 siblings
Hundreds of thousands of Americans who discover their fathers aren't biologically related to them, a phenomenon so common it is known as a "non-paternity event"
Individuals who are left to grapple with their conceptions of race and ethnicity when their true ancestral histories are discovered
In The Lost Family, journalist Libby Copeland investigates what happens when we embark on a vast social experiment with little understanding of the ramifications. Copeland explores the culture of genealogy buffs, the science of DNA, and the business of companies like Ancestry and 23andMe, all while tracing the story of one woman, her unusual results, and a relentless methodical drive for answers that becomes a thoroughly modern genetic detective story.
Throughout these accounts, Copeland explores the impulse toward genetic essentialism and raises the question of how much our genes should get to tell us about who we are. With more than 30 million people having undergone home DNA testing, the answer to that question is more important than ever. Gripping and masterfully told, The Lost Family is a spectacular book on a big, timely subject.
Praise
"Before You Spit in That Vial, Read This Book."

New York Times —
"[The Lost Family] wrestles with some of the biggest questions in life: Who are we? What is family? Are we defined by nature, nurture or both?"

The Washington Post —
"A fascinating account of lives dramatically affected by genetic sleuthing."

The Wall Street Journal —
"Copeland takes readers inside America's first DNA testing lab dedicated to genealogy, to Salt Lake City's Family History Library—the largest genealogical research facility in the world—and into the living rooms of dozens of people whose lives have been turned upside down due to the results of a recreational DNA test. It is at once a hard look at the forces behind a historical mass reckoning that is happening all across America, and an intimate portrait of the people living it."

Wired.com —
"A fascinating deep dive into the massively popular world of direct-to-consumer DNA testing."

Associated Press —
"Page-Turner."

WNYC's All Of It, Alison Stewart —
"Journalist Libby Copeland's deep dive into the family secrets uncovered and privacy questions untested will blow your mind."

OZY.com —
"The Lost Family is a fascinating exploration of the mysteries ignited by DNA genealogy testing—from the intensely personal and concrete to the existential and unsolvable. In the world Copeland's 'seekers' are exploring, 'Who am I?' becomes a mystery more intricate and more crucial than any novel's 'Whodunit?' Copeland deftly weaves together individual stories, technical explanations and sociological discussion to make a book that's both gripping and deeply thought-provoking."

New York Times bestselling author of the Dublin Murder Squad series and The Witch Elm, Tana French —
"So many families have been touched—and will continue to be touched—by the secrets unearthed by home genetic testing. We are in an epidemic with few signposts, little to guide us as we contend with the unintended consequences brought upon us by scientific advancement. The Lost Family is an urgently necessary, powerful book that addresses one of the most complex social and bioethical issues of our time."

New York Times bestselling author of Inheritance, Dani Shapiro —
"Not long ago, the idea of sequencing your DNA was as plausible as booking a trip to Jupiter. Now we give each other DNA tests as holiday gifts. As tens of millions of people look at their genes and link them to their ancestry, this science is having a profound impact on our society as a whole. It is reuniting relatives, breaking up families, and sending criminals to jail. The Lost Family is a deeply reported, deeply humane exploration of our ongoing redefinition of our identity and our kinships."

author of She Has Her Mother's Laugh: The Powers, Perversions, and Potential of Heredity, Carl Zimmer —
"A compellingly readable narrative that takes us down the rabbit hole of modern personal genomics. Libby Copeland brings a gripping story from the front lines of genealogy and genomics."

The Insitome Institute, Razib Khan —
"A riveting mystery combined with a beautiful meditation on family and identity. I read it in one sitting and immediately preordered copies for everyone I'm related to, both by blood and by love."

author of American Fire and Girl in the Blue Coat, Monica Hesse —
"A fascinating account of consumer genetic testing's 'fundamental reshaping of the American family' over the past two decades. … impeccably researched … up-to-the-minute science meets the philosophy of identity in a poignant, engaging debut."

Kirkus Reviews (starred review) —
"…well-researched, thorough and fascinating"

The Columbus Dispatch —
About the author
Libby Copeland is an award-winning journalist who has written for the Washington Post, New York magazine, the New York Times, the Atlantic, and many other publications. Copeland was a reporter and editor at the Post for eleven years, has been a media fellow and guest lecturer, and has made numerous appearances on television and radio.