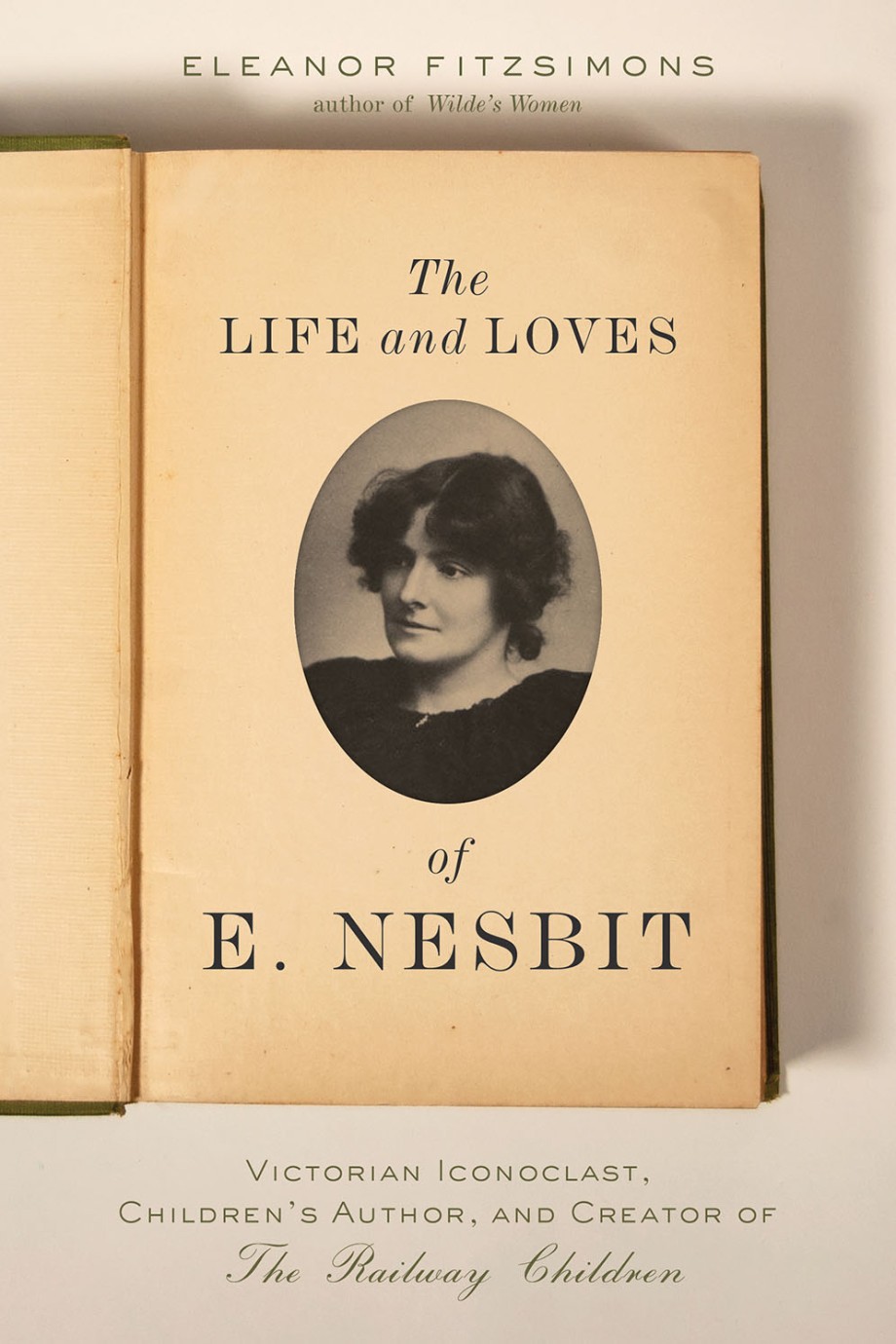 The Life and Loves of E. Nesbit
Victorian Iconoclast, Children's Author, and Creator of The Railway Children
Additional formats:
Publication Date: October 8, 2019
Imprint: Abrams Press
ISBN: 9781419746079
Page Count: 400
Rights: USA & Dependencies, Canada, and Philippines
The first major biography of the trailblazing and controversial children's author E. Nesbit
Edith Nesbit (1858–1924) is considered the first modern writer for children and the inventor of the children's adventure story. In The Life and Loves of E. Nesbit, award-winning biographer Eleanor Fitzsimons uncovers the little-known details of her life, introducing readers to the Fabian Society cofounder and fabulous socialite who hosted legendary parties and had admirers by the dozen, including George Bernard Shaw. Through Nesbit's letters and archival research, Fitzsimons reveals "E." to have been a prolific lecturer and writer on socialism and shows how Nesbit incorporated these ideas into her writing, thereby influencing a generation of children—an aspect of her literary legacy never before examined. Fitzsimons's riveting biography brings new light to the life and works of this famed literary icon, a remarkable writer and woman.

Praise
"I've always loved the work of E. Nesbit—The Railway Children and Five Children and It are my favorites—but I knew nothing about the extraordinary, surprising life of this great figure in children's literature. Eleanor Fitzsimons's account is so gripping that I read this biography in two days."

author of the #1 New York Times bestseller The Happiness Project, Gretchen Rubin —
"Meticulous and invaluable . . . exceptionally illuminating and detailed . . . [a] fine biography."


The Wall Street Journal —
"Fitzsimons handily reassembles the hundreds of intricate, idiosyncratic parts of the miraculous E. Nesbit machine."

The New York Times Book Review —
"A fascinating, thoughtfully organized, thoroughly researched, often surprising biography."

Kirkus Reviews —
"Very well researched."

Daily Mail, Kate Atkinson —
"[A] fine new biography…informative and entertaining."

The Washington Post —
"A charming, lively, and old-fashioned biography…Fitzsimons delivers a sprightly and highly readable life of a writer who deserves even wider recognition."

Publishers Weekly —
"Eleanor Fitzsimons's painstaking research gives us a new insight into the bizarre Bohemian life of the groundbreaking children's author E. Nesbit. It's a fantastic read."

internationally bestselling children's author and president of the Edith Nesbit Society, Jacqueline Wilson —
"In this long-overdue new biography, Eleanor Fitzsimons gives us a nuanced yet compelling portrait of E. Nesbit's many-faceted personality, life, and works, as well as of the politically and culturally vibrant milieu in which she lived."

author of In Search of Mary Shelley, Fiona Sampson —
"What a stirring and unexpected story Eleanor Fitzsimons tells, and what a subject she has found. I can't think of a single writer who doesn't owe something to Edith Nesbit's glorious books for children. The extraordinary woman who wrote them proves to be every bit as brave, funny, and imaginative as her own intrepid characters."

author of In Byron's Wake, Miranda Seymour —
"As an author, [Nesbit] was one of a kind, and Fitzsimmons makes a compelling case for her stature as an important writer. This biography is long overdue."


Booklist —
"Eleanor Fitzsimons's tribute is both generous and unsparing."

Manhattan Book Review —
About the author
Eleanor Fitzsimons is a researcher, writer, and journalist specializing in historical and current feminist issues. Her work has been published in a range of newspapers and journals, including the Sunday Times and the Guardian. She is a regular radio and television contributor residing in Dublin, Ireland.