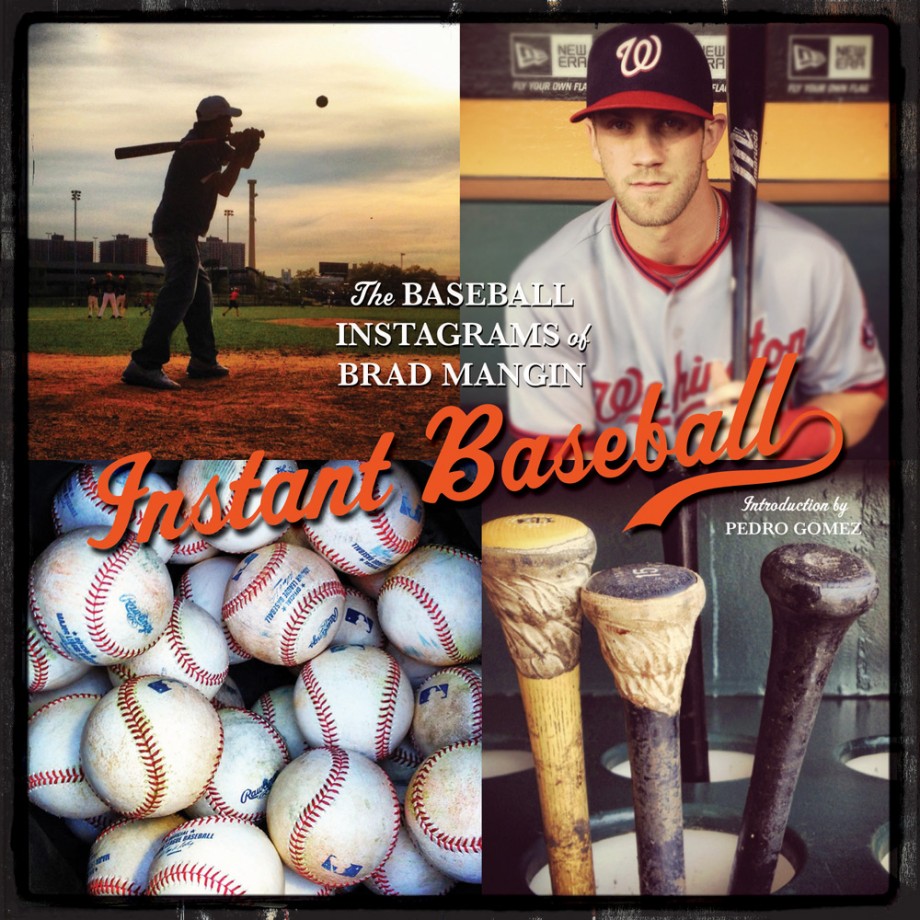 Instant Baseball
The Baseball Instagrams of Brad Mangin
Hardcover
Price: $18.95
Also available from:
Publication Date: May 21, 2013
Imprint: Cameron Books
Trim Size: 6.5 x 6.5
ISBN: 9781937359416
Page Count: 176
Rights: World/All
Brad Mangin, who has been photographing baseball for Sports Illustrated and Major League Baseball for over 20 years, has captured the 2012 MLB season from Spring Training beginning in February all the way through the World Series in October - all through the lens of Instagram on his iPhone. Instagram is a hugely popular app for iPhone and Android smart phones that recently sold to Facebook for one billion dollars. It has over 6.8 million followers, and all them have been alerted about what Brad is doing. Brad currently has 3,300 followers on Instagram, all tuning in to see Mangin's "Instant Baseball" photography as he sets out to revolutionize the world of sports photography. Whether it's Major League All Stars like Bryce Harper, Buster Posey, Jason Heyward, Joe Mauer, Josh Hamilton, Hanley Ramirez, and Tim Lincecum in the dugout, or the incredible scenery of baseball's finest ballparks like Yankee Stadium, Citi Field, and AT&T Park, or the art of baseball seen by many but recognized as photo-worthy by few like hot dogs on a grill, the freshly rubbed-in baseball, helmets in their cubbies, bullpen phones and baseball bats - Mangin utilizes the incredibly beloved yet accessible photo technology of Instagram to document all of these subjects in Instant Baseball. With an introduction by the popular ESPN reporter Pedro Gomez, Instant Baseball is destined to become a classic in the world of sports photography books and a perfect keepsake for every baseball fan.