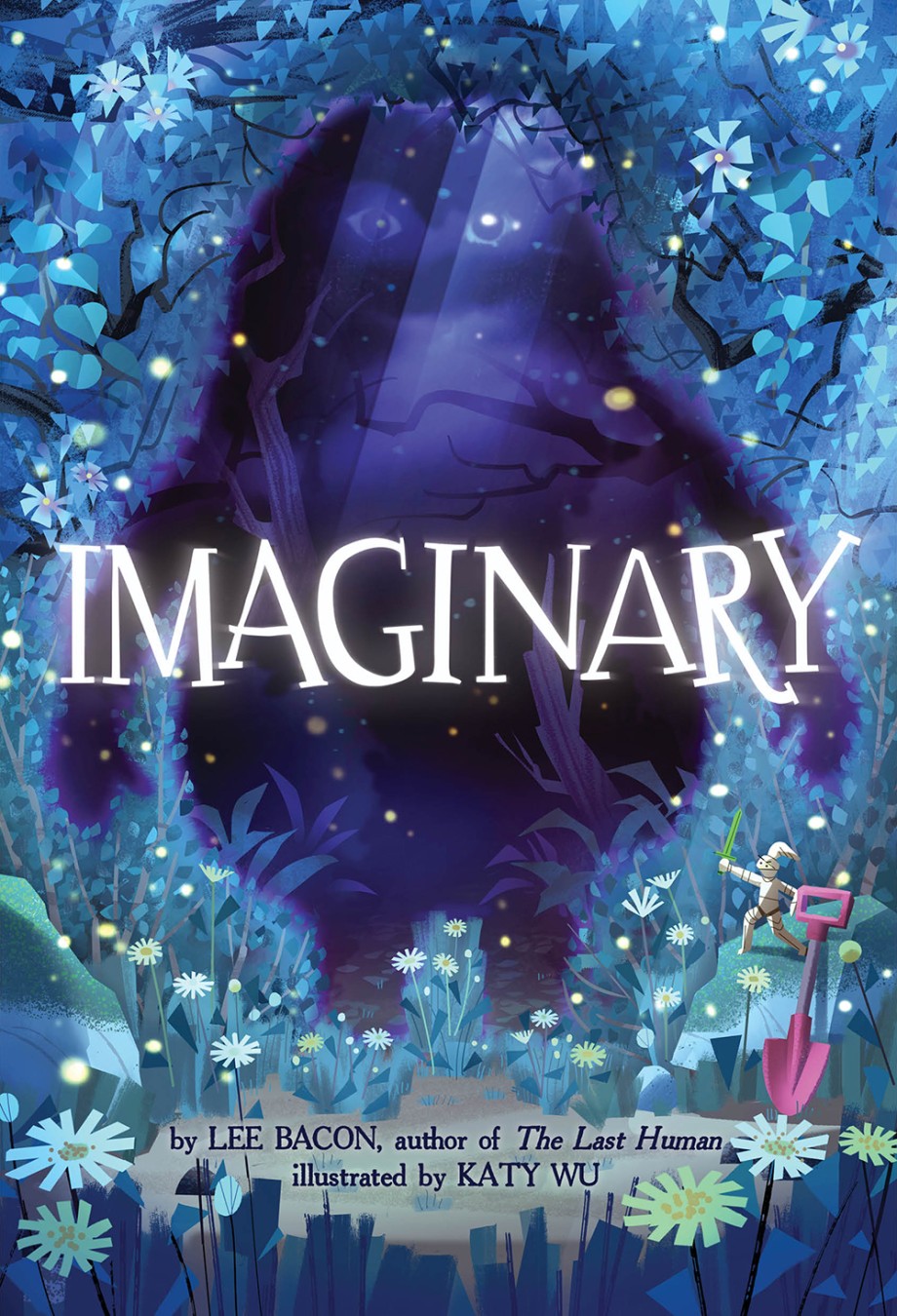 Imaginary
Hardcover
Price: $17.99
Also available from:
Additional formats:
Publication Date: October 12, 2021
Imprint: Amulet Books
Trim Size: 5 1⁄2 x 8
ISBN: 9781419746642
Page Count: 320
Illustrations: 20 black-and-white spot illustrations
Rights: World English
The story of a boy and his imaginary friend—told by the imaginary friend
Zach should've outgrown his imaginary friend by now. He knows this. He's 11, long past the days when kids are supposed to go on epic make-believe adventures with their invisible friends. But after the death of his father five years ago, all Zach wanted was an escape from the real world. So his imaginary friend, Shovel, hasn't faded away like the other kids' have. Their imaginary friendship grew stronger. But now Zach's in middle school, and things are getting awkward. His best friend ditched him for a cooler crowd. His classmates tease him in the hallways. He still misses his dad. Reality is the worst. Which is why Zach makes regular visits to a fantasy world with Shovel. But is Zach's overactive imagination helping him deal with loss or just pushing people away? Poignant, humorous, and breathtaking, Imaginary is an inventive story of friendship, loss, and growing up . . . as only an imaginary friend could tell it.
Praise
**STARRED REVIEW**
"Spot art depicts a charmingly appealing Shovel and a racially diverse human cast. . .A witty, heartfelt, and sophisticated story about the consequences of grief."

Kirkus Reviews —
**STARRED REVIEW**
"With Shovel as narrator, familiar middle grade topics (death of a parent, friends-turned-enemies, bullying), become completely unique and fresh. Tender, laced with sly humor, and full of complex emotion, this novel explores the line between unpredictable reality and controlled imagination."

School Library Journal —
"This is a delicate, accessible story about a grief so sharp that it bleeds joy from reality. . .Shovel's second-person narration has a subtle complexity depending on readerly interpretation of him as either a coping mechanism or a true element of fantasy, but in the end he's an effective model for youngsters with friends in pain."

The Bulletin of the Center for Children's Books —
"Bacon tells a familiar story of deep loss and friendship that combines gentle humor and ardent wistfulness, making the themes of trauma suppression and the reluctance to move on feel both personal and universal."

Publishers Weekly —
"This touching book will help children understand the many changes that come with growing up. Wu's illustrations help bring Shovel and his imaginary world to life."

Booklist —
About the author
Lee Bacon is the author of several books for young people, including The Last Human and the Joshua Dread and Legendtopia series, as well as the original audio story The Mystery of Alice. His books have been translated into 23 languages. Bacon grew up in Texas and now lives in New Jersey. Katy Wu is a designer and children's book illustrator currently based in Portland, Oregon. She's worked on a number of children's books, as well as with animation studios such as Blue Sky, Cinderbiter, Pixar, and Laika. She has also worked at Google as a "Doodler," creating Doodles for the Google homepage.