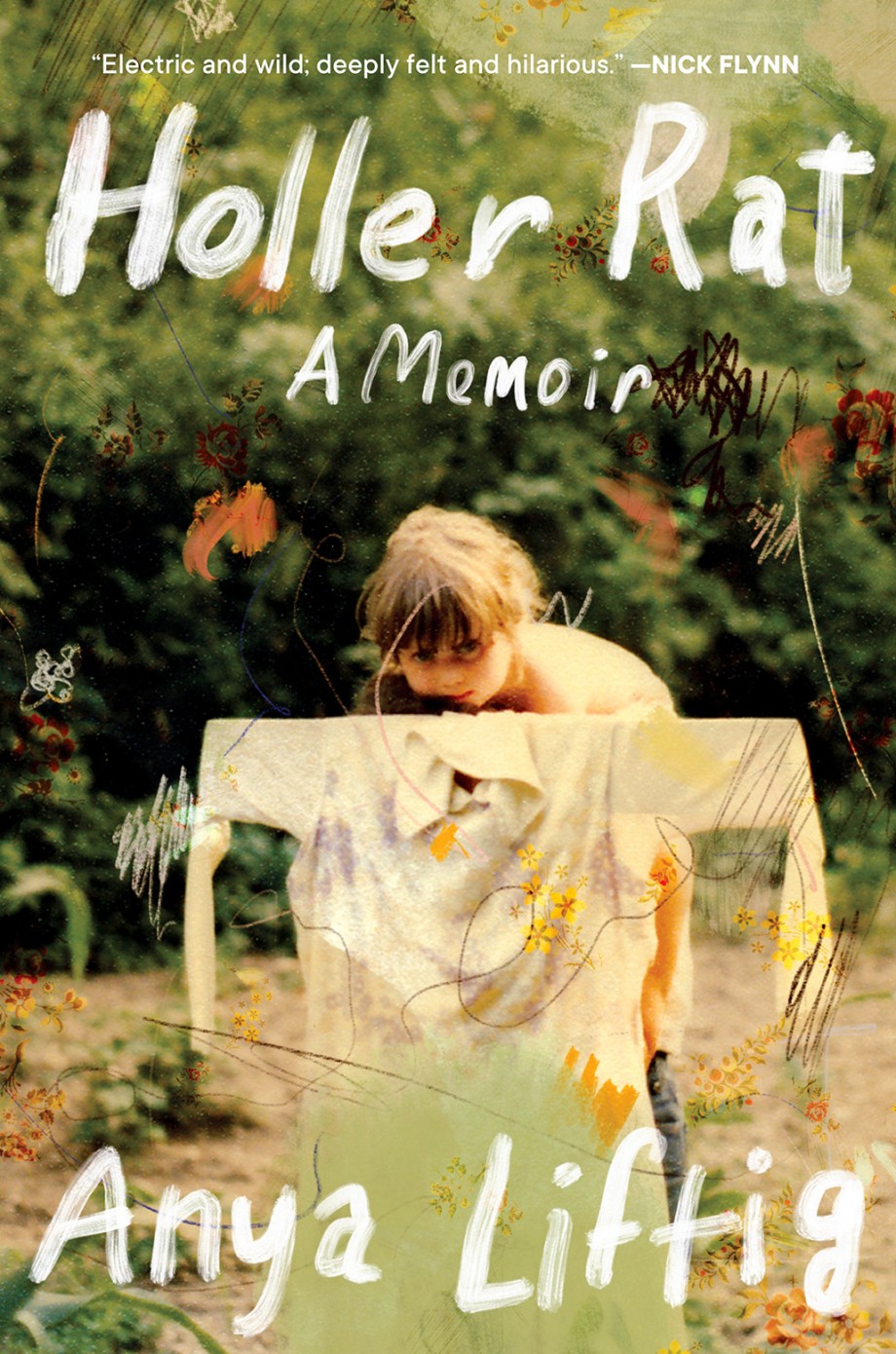 Holler Rat
A Memoir
Hardcover
Price: $28.00
Also available from:
Additional formats:
Publication Date: August 15, 2023
Imprint: Abrams Press
Trim Size: 6 x 9
ISBN: 9781419763007
Page Count: 288
Rights: World English
From a critically acclaimed performance artist, a funny, vivid, and ultimately heartbreaking memoir about forging identity in the chasm between cultures and classes

Anya Liftig grew up with a foot in two very different worlds: While her mother's upbringing was so rural that the other kids called her "holler rat," her father came from a comfortable, upper-middle-class Jewish family. Anya spent school years in affluent Connecticut and summers in the holler. Shaped by the experience, she would go on to win a scholarship to Yale and become an acclaimed artist, using provocative performances to explore the contradictions and unanswered questions of her life. But when the world Anya was building for herself shattered, she was forced to reconcile where she'd come from with who she was and who she wanted to be.
In Holler Rat, Liftig masterfully interweaves family lore from her Appalachian childhood with her performance art pieces and scenes of the yearlong period in which her life fell apart, and plumbs the cathartic self-reckoning that followed. She takes us from her Mamaw's porch to Yale; from the site of a violent family land feud to a pre-gentrified Bushwick loft; and from a devastating childhood leg injury to having 243 raw eggs pelted at her in the name of art. In visceral, beautiful prose that ranges from raunchy and outrageous to sobering and tragic, Holler Rat is the origin story of an unconventional artistic life and a captivating account of the stumbling blocks, sacrifices, and discoveries along the way.
Praise
"A descendant of Dorothy Allison's Bastard out of Carolina and Just Kids, Anya Liftig's Holler Rat is a joyful and urgent look at how to claim a life as an artist when such choices seem unimaginable to the people who made you as well as how to bring together the parts of yourself that seem in irreconcilable contradiction."

Emma Copley Eisenberg, author of The Third Rainbow Girl —
"Underneath the many pleasures Liftig offers in this, her portrait of becoming an artist, runs a river of calamity. Her descriptions of her performances are electric and wild, and her descriptions of Kentucky are deeply felt and hilarious."

Nick Flynn, author of The Reenactments and Another Bullshit Night in Suck City —
"Holler Rat is whimsical, funny, clever, and daring. It's also accurate, in its own unique way, about the madness in us as well as in the outside world."

Amitava Kumar, author of A Time Outside This Time —
"Anya Liftig's Holler Rat is an electrifying record of an artist coming into being, which is just another way to say that it's a book about staying alive—alive against the forces that want to simplify and diminish us. Outlandish, triumphant, and inhabited from sentence to sentence, it's a life force on the page."

Paul Lisicky, author of Later: My Life at the Edge of the World —
"In Holler Rat, Anya Liftig shares her remarkable journey of growing up in two contrasting worlds. With one foot in the wealthy and privileged town of Westport and the other in impoverished and isolated rural Appalachia, Anya was constantly navigating the liminal space between divergent philosophies. Betrayed as a child by a surgeon, and by the adults around her, Liftig's wounds follow her into adulthood. Told in propulsive prose and with energetic gusto, Holler Rat is a captivating and inspiring memoir about forging your own identity in a world that misapprehends uniqueness."

Amanda Stern, author of Little Panic: Dispatches of an Anxious Life —
About the author
A writer and artist, Anya Liftig has had her creative work exhibited at Tate Modern and MoMA and published in the New York Times Magazine and BOMB. She has had fellowships at MacDowell and Yaddo and was awarded Franklin Furnace and Mertz Gilmore grants. She lives in Connecticut. This is her first book.