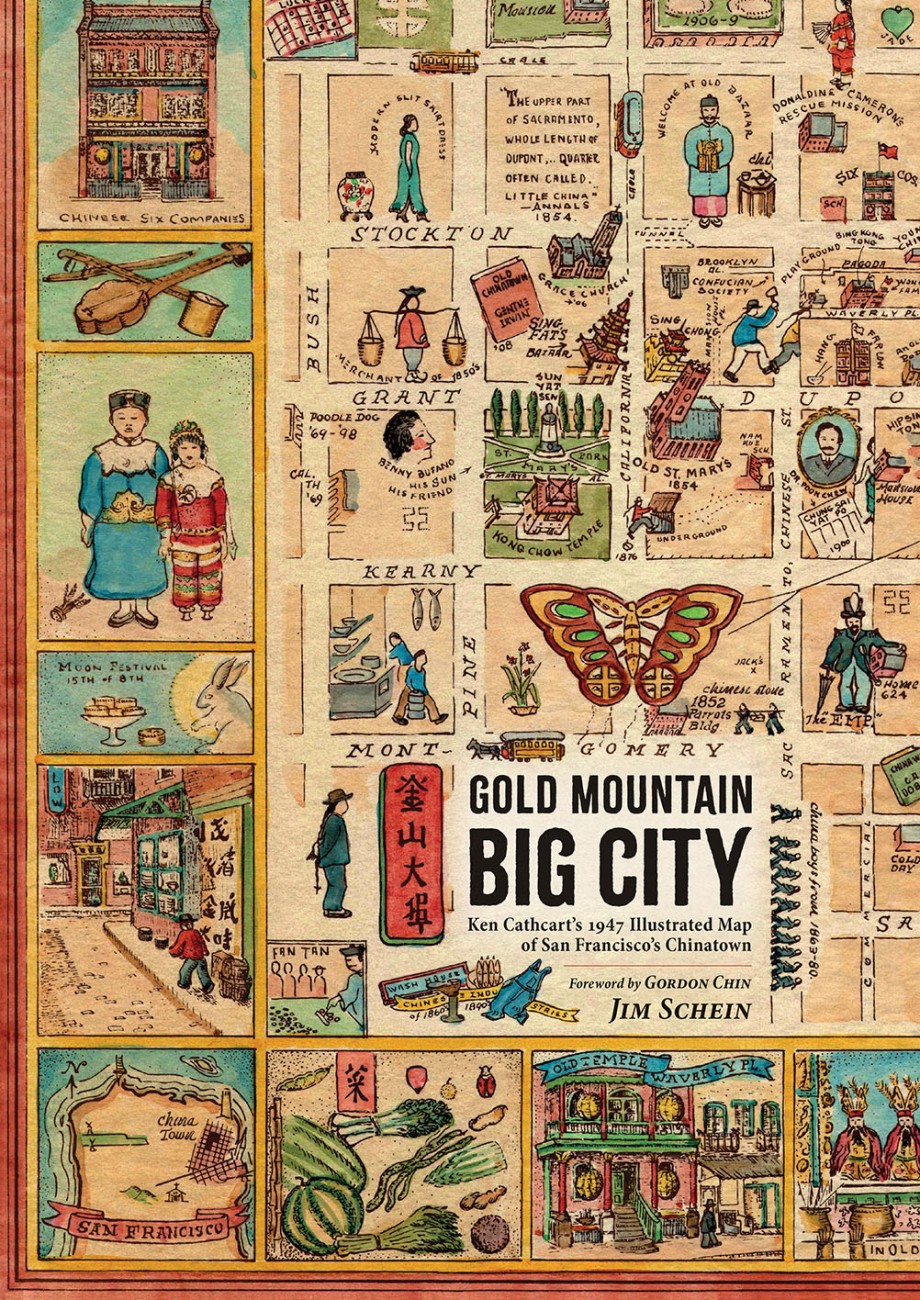 Gold Mountain, Big City
Ken Cathcart's 1947 Illustrated Map of San Francisco's Chinatown
Imprint: Cameron Books
Publication Date: March 24, 2020
Price: $40.00
Trim Size: 9 x 13
ISBN: 978-1-944903-89-3
EAN: 9781944903893
Page Count: 144
Format: Hardcover (Other)
Rights: US and Canada
The unique character of San Francisco's Chinatown is revealed in a historical map and fascinating photographs
This colorful and playful time capsule of San Francisco's Chinatown shares the stories of the unique businesses, culture, and people encountered by map illustrator Ken Cathcart between 1939 and 1955. Each quadrant of the map, supplemented by never-before-seen black-and-white photographs and meticulous research, drops the reader into a world of curious characters that reveals a glimpse of the immigration story so universal to America in both its celebratory aspects and its darkness.
About the authors
Jim Schein lives in San Francisco and is the owner and operator of Schein & Schein Old Maps Store along with his wife, Marti Schein.

​Aubree Mladenovic is the gallery staff member at Schein & Schein Old Maps Store in San Francisco.