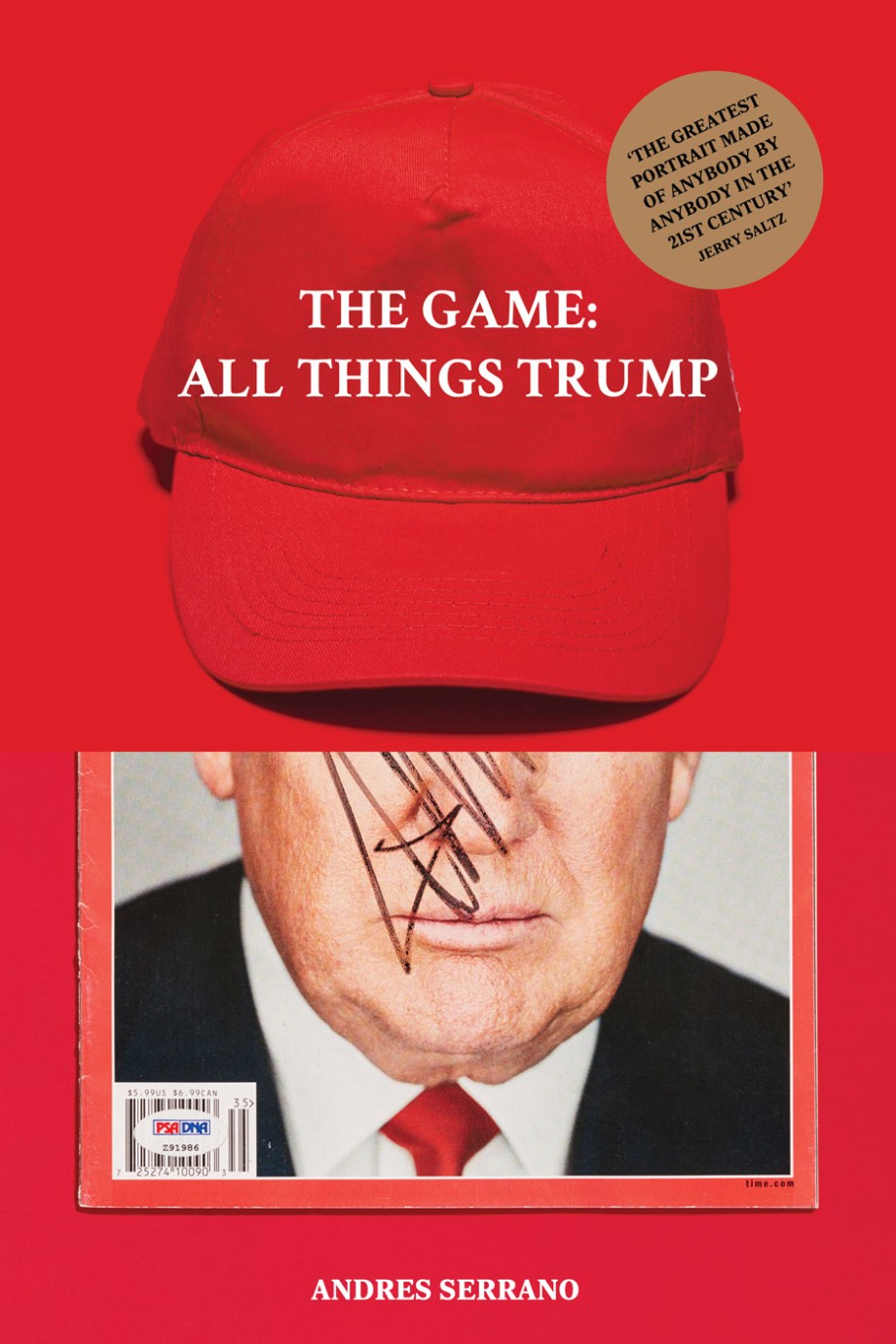 The Game
All Things Trump
Hardcover
Price: $50.00
Also available from:
Publication Date: October 6, 2020
Imprint: Booth-Clibborn Editions
Trim Size: 8 2⁄3 x 13
ISBN: 9781861543868
Page Count: 264
Illustrations: 270 color illustrations
Rights: US and Canada
Controversial American artist Andres Serrano asks the queston: Who is Donald Trump?
Before Donald Trump was president, he was Donald Trump. The Game: All Things Trump is a journey through the world Donald Trump created for himself starting in the 1980s. His brand, his name, his casinos, his hotels, his products, his everything. Among the 1,000-plus objects (of which more than 500 are shown here) amassed from auctions, eBay, and word of mouth are some of Trump's greatest hits including Trump Shuttle, Trump Vodka, Trump University, Trump Steaks and the Ego sign from the Ego Lounge at the Taj Mahal. The scope of the project is as vast as Donald Trump's reach has been, showing that long before he became president, Donald Trump wrapped himself around America and called it his.

About the authors
Born on August 15, 1950, in New York, the American artist Andres Serrano first came to public attention with his controversial work Piss Christ (1987), depicting a crucifix submerged in the artist's urine. Other notorious projects include photographs of recently deceased bodies, and a series of portraits of Ku Klux Klan members. In the late '80s and early '90s his works were a flashpoint in what became known as the "culture wars," inspiring a national debate on freedom of expression and the public funding of controversial art in America.
Jerry Saltz is a Pulitzer Prize–winning American art critic and columnist for New York magazine and previously The Village Voice.