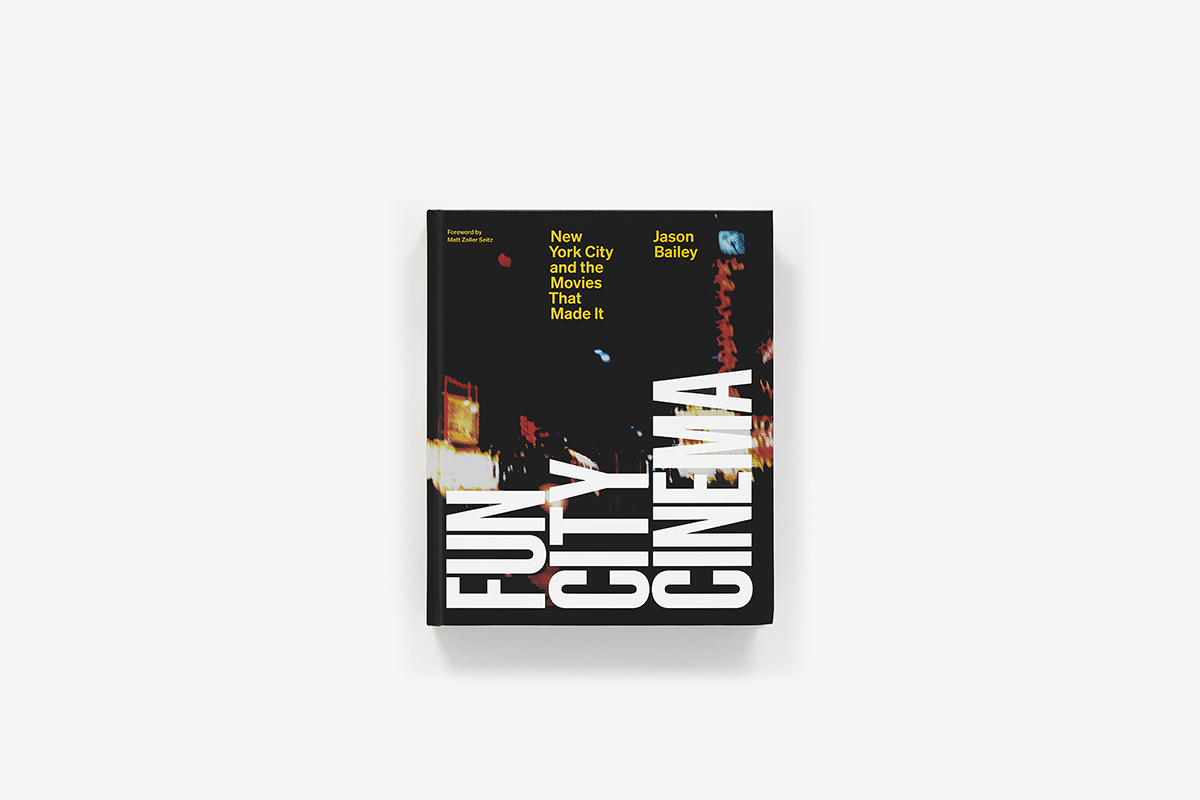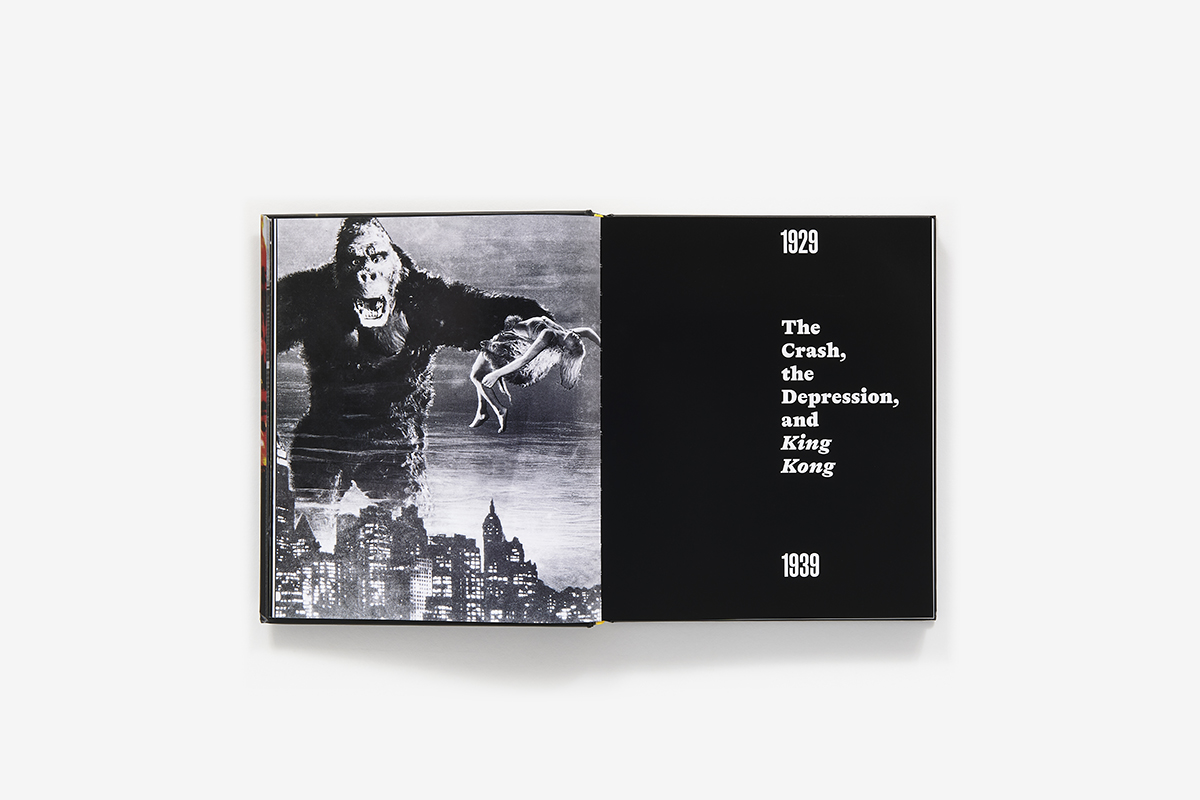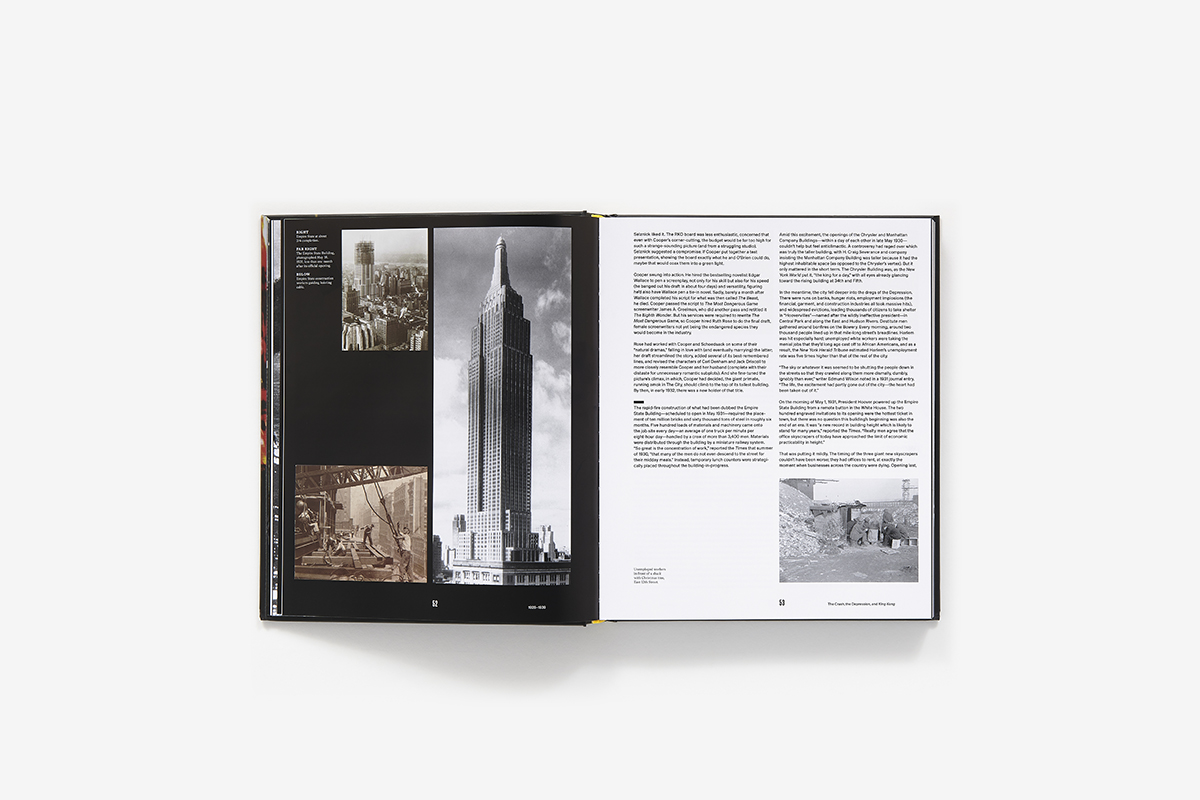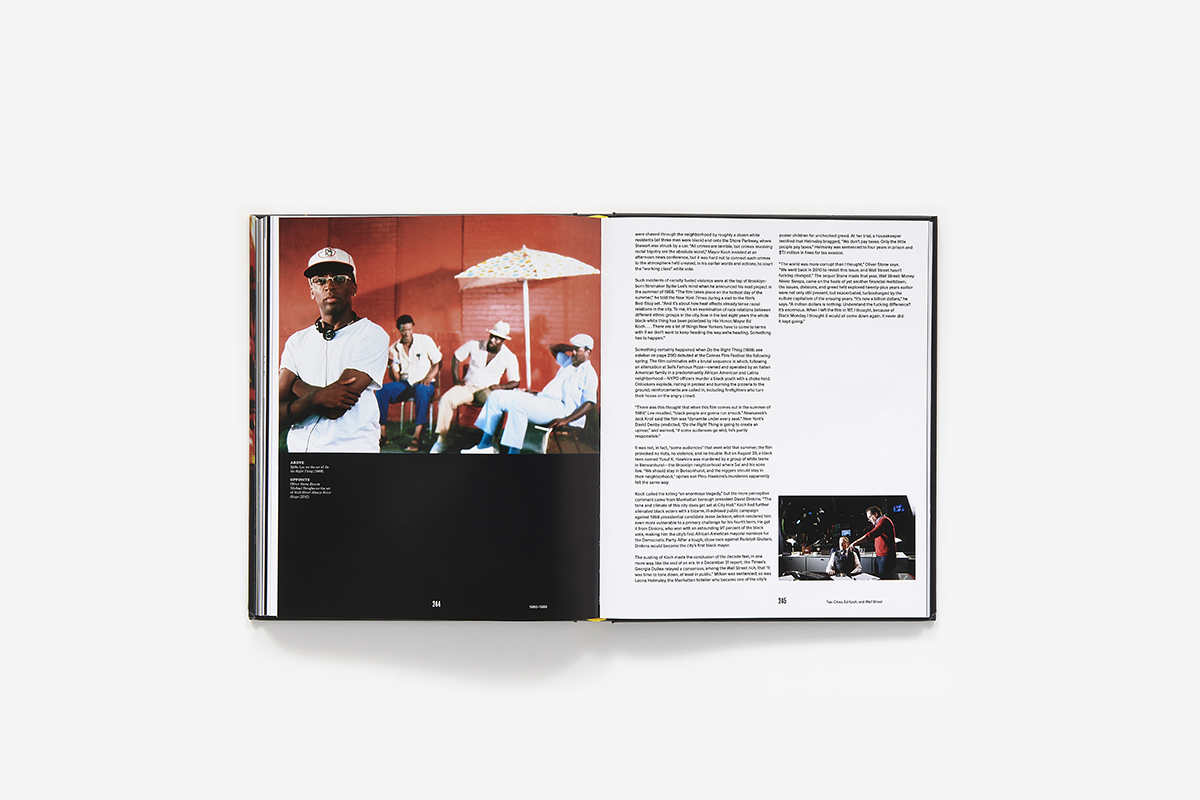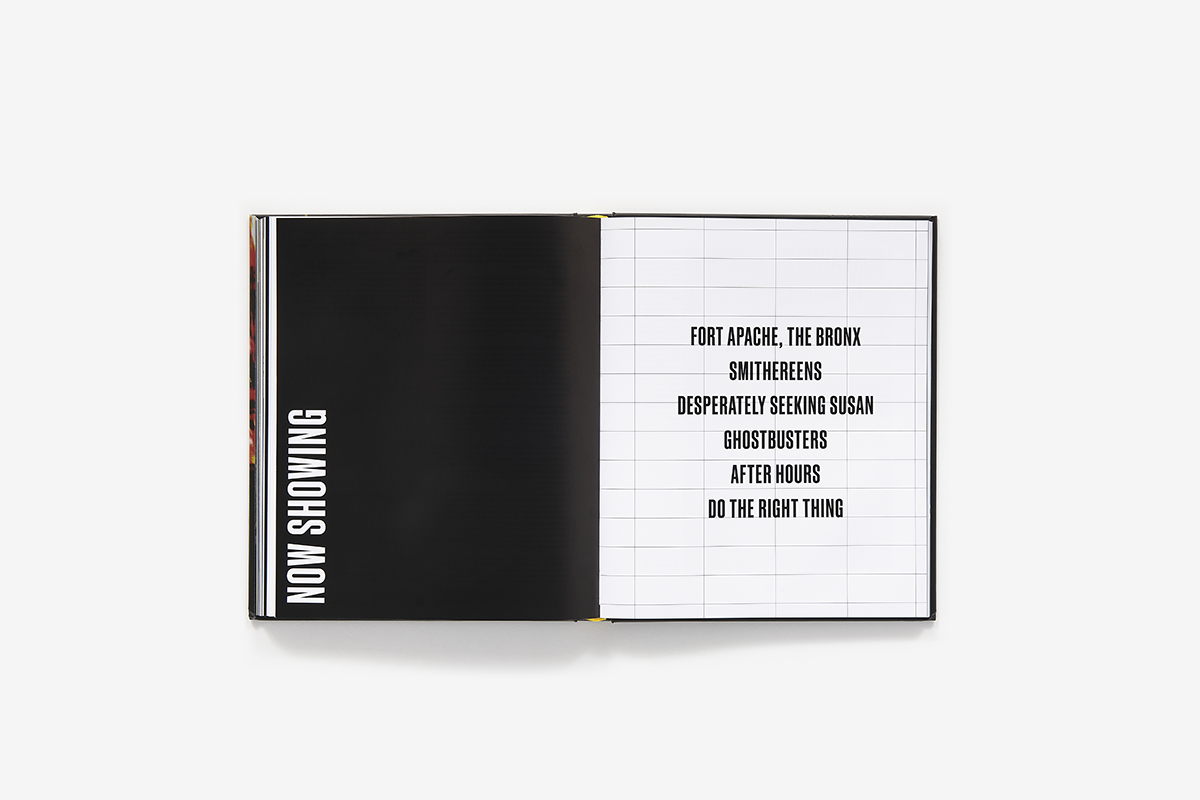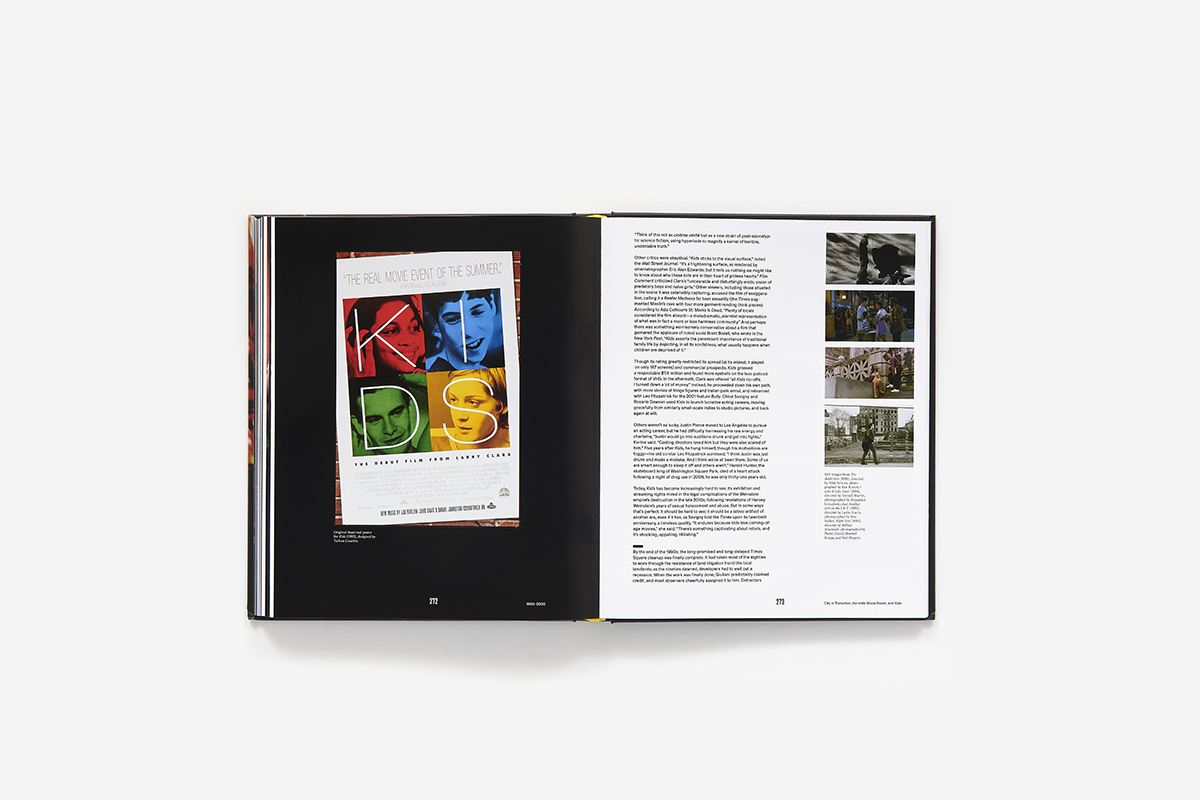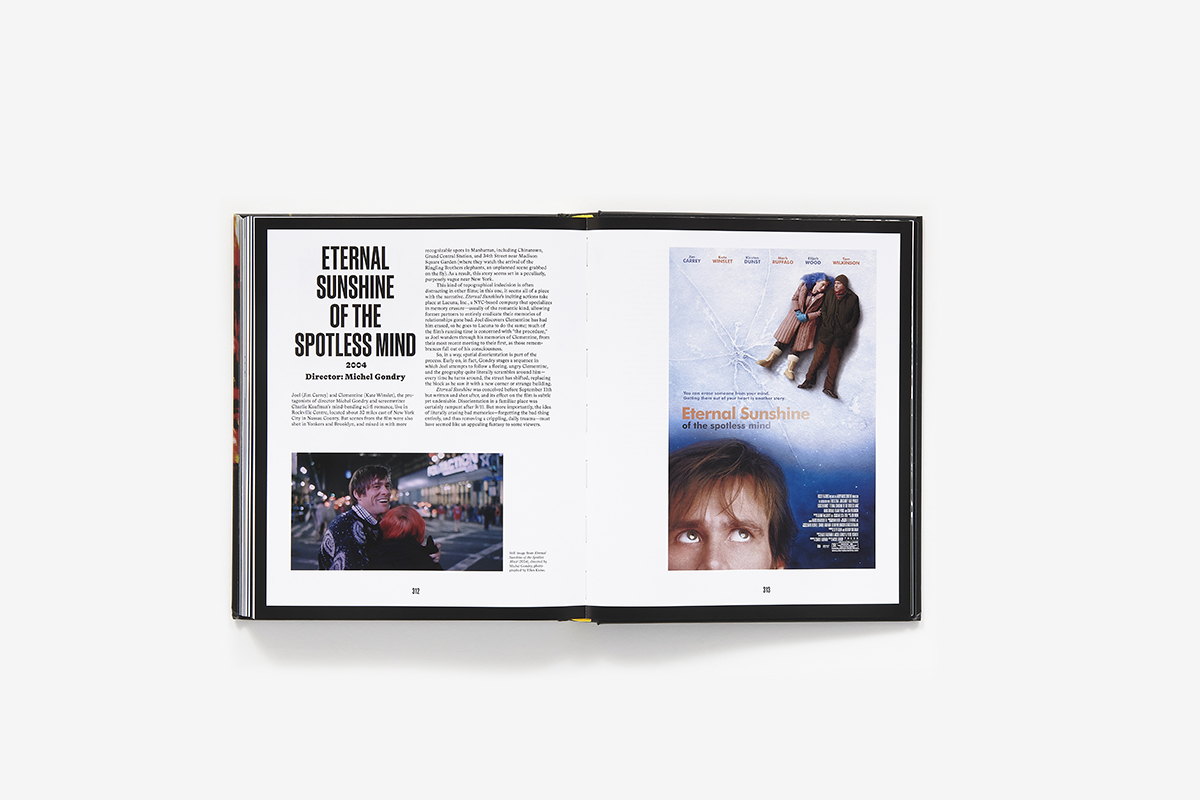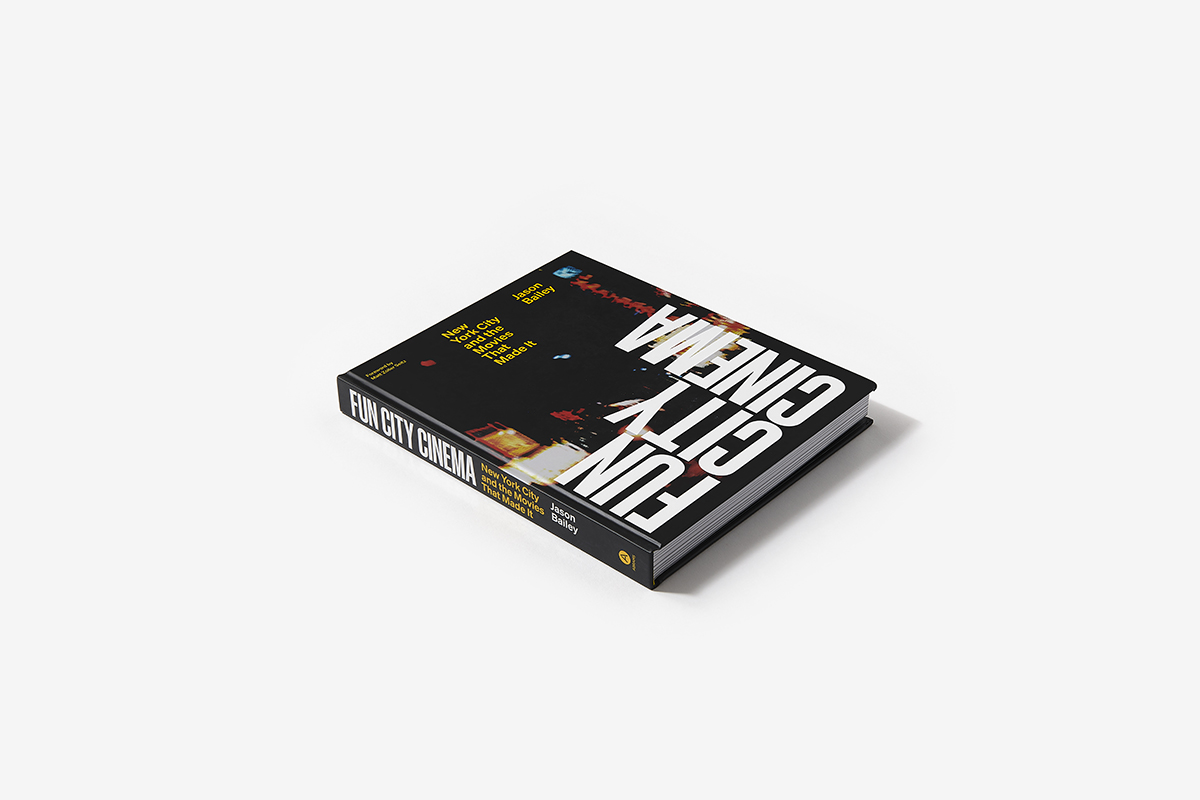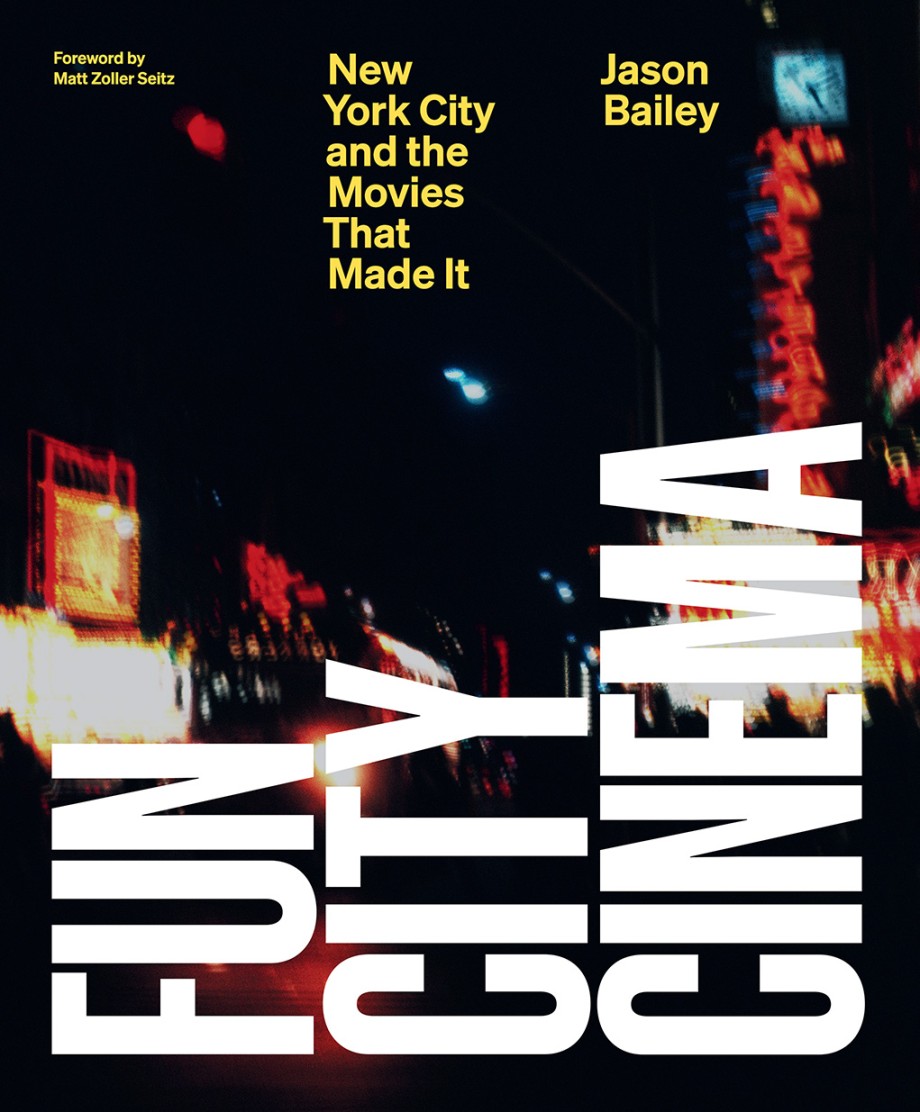 Fun City Cinema
New York City and the Movies that Made It
Hardcover
Price: $40.00
Also available from:
Additional formats:
Publication Date: October 26, 2021
Imprint: Abrams Books
Trim Size: 9 x 10 7⁄8
ISBN: 9781419747816
Page Count: 352
Illustrations: 300 color photographs
Rights: World/All
A visual history of 100 years of filmmaking in New York City, featuring exclusive interviews with NYC filmmakers
Fun City Cinema gives readers an in-depth look at how the rise, fall, and resurrection of New York City was captured and chronicled in ten iconic Gotham films across ten decades: The Jazz Singer (1927), King Kong (1933), The Naked City (1948), Sweet Smell of Success (1957), Midnight Cowboy (1969), Taxi Driver (1976), Wall Street (1987), Kids (1995), 25th Hour (2002), and Frances Ha (2012). A visual history of a great American city in flux, Fun City Cinema reveals how these classic films and legendary filmmakers took their inspiration from New York City's grittiness and splendor, creating what we can now view as "accidental documentaries" of the city's modes and moods.
In addition to the extensively researched and reported text, the book includes both historical photographs and production materials, as well as still-frames, behind-the-scenes photos, posters, and original interviews with Noah Baumbach, Larry Clark, Greta Gerwig, Walter Hill, Jerry Schatzberg, Martin Scorsese, Susan Seidelman, Oliver Stone, and Jennifer Westfeldt. Extensive "Now Playing" sidebars spotlight a handful of each decade's additional films of note.
Praise
"By collapsing the distance between the dream New York and the one we can see, this marvelous book illuminates a third New York: the one that lives forever in the movies. From the rise of the skyscraper to post-9/11 anxiety, from the age of grime and crime to the era of excessive gentrification, Fun City Cinema shows how movies have kept pace with the city's myriad transformations, whether we're talking ten decades ago, ten years ago, or ten minutes ago."

film critic for TIME, Stephanie Zacharek —
"Film critic and historian Bailey (It's Okay with Me) takes an exhilarating look at the history of New York City through films spanning the past 100 years that have become 'valuable reminder[s] of what once was.' Combining his impressive knowledge of cinema with fascinating historical context of the cultural moments that gave rise to each film, Bailey illuminates how movies functioned as an 'act of preservation' and 'a conversation of connections and reflections between the fictional lives in their foregrounds and the real lives happening behind them'... Cinephiles will relish every stop of this entertaining tour of the big city."


Publishers Weekly —
"Bailey knows that to love New York is, on some level, to love the movies that have seared it into our memories. To read this extraordinary book is to love them a little more."

film critic for the LA Times, Justin Chang —
"Catnip for those that want to dive deeply into its highly specific subject... that fascinating and all-too-rare project that leaves you more interested in its subjects than when you started."

Paste Magazine —
"A perceptive guide and critic, Bailey anchors the book around a 'representative' film of each decade from the 1920s to the 2010s... A superb study of films set in and representative of the Big Apple. Anyone interested in the history of American film will find much to savor here." (*starred* review)


Library Journal —
"Impressive...poignant"

AirMail —
"Fun City Cinema is my favorite sort of film book. Jason Bailey takes us on a tour through not just New York cinema, but the city that gave birth to it and the fantastic, absurd, glorious ways in which New York's history is, all on its own, stranger than fiction. New York owes much to the cinema, and the cinema owes much back, and Fun City Cinema is a wild and gorgeous ride through that brilliant relationship."

film critic for Vox, Alissa Wilkinson —
"An un-put-downable work of political, cultural, and cinema history. You'll walk away from it knowing so much more about New York, about America, and about how some of the greatest films ever made came to be. You'll also have a mountain of new movie recommendations to start making your way through."

film critic for New York magazine/Vulture, Bilge Ebiri —
"Fun City Cinema is the book NYC deserves, Jason Bailey without question the right author for the job... Bailey is adept at analyzing why certain films and individuals make such a deep impact on the cultural and artistic landscape. Fun City Cinema might be his most ambitious yet..."


The Film Stage —
"You know the scene in The Man Who Would Be King when Sean Connery and Michael Caine glimpse the treasure room, waiting for them since the time of Alexander the Great? If New York is the room, this book is the treasure."

author of Mystery Train and "Real Life Rock", Greil Marcus —
"Jason Bailey's elegant, deeply informed journey through 100 years of New York movies and moviemaking is a remarkable history of a city, an industry, and an art form that continues to capture a metropolis in constant motion and evolution. It's suffused with passion for and knowledge about both the films and their urban milieu—and it's an ideal companion volume for anyone who wants to explore either, or both."

author of Pictures at a Revolution, Five Came Back, and Mike Nichols: A Life, Mark Harris —
"Bailey's book is a double anatomy—one of a city, the other of its filmic depictions. His astonishing talents as a researcher yield historical ore that his astonishing critical acumen turns into film-lover gold. Even when you disagree with his conclusions, the connections he makes will send your own thinking into heretofore unconsidered dimensions."

author of Made Men: The Story of Goodfellas, Glenn Kenny —
"Fun City Cinema is a beautifully exhaustive, insightful, and engrossing study of New York City and the movies that reflected its political, economic, and cultural shifts over a century. Bailey writes eloquently not just about the importance and artistry of these films, but also how they helped shape our sense of the city in which they were set. This is a marvelous history of the Big Apple seen through the eyes of an incisive film critic who serves as a knowledgeable, ingratiating tour guide."

author of This Is How You Make a Movie, Tim Grierson —
"Fun City is an astonishing history of NYC told through the films that shot on the streets and the politics that shaped each era. From the glamor of early talkies to the grit of film noir to the dirty old New York of the 1970s. Page after page of fascinating behind the scenes tales of classics like Sweet Smell of Success, Midnight Cowboy, Taxi Driver, and Uncut Gems. It's a book full of insightful prose and great photos that I found impossible to put down."

co-writer of Ed Wood, The People vs. Larry Flint, and Dolemite Is My Name, Larry Karaszewski —
"Fun City Cinema is an express train that makes local stops at long-forgotten stations, pausing long enough to conjure the ghosts out of their hiding places and up onto the streets where they stalk, strut, and drift through a city that is, on the surface always changing. Jason Bailey's accomplishment is that he sees and feels his way through those changes to the city's tough irreducible core. He could have called this book The Lights Above, the Grit Below. He's in touch with both."

author of Opening Wednesday at a Theater or Drive-In Near You: The Shadow Cinema of the American '70, Charles Taylor —
About the author
Jason Bailey is a film critic and historian. A graduate of the Cultural Reporting and Criticism at NYU's Arthur L. Carter Journalism Institute, and the former film editor of Flavorwire, his work has appeared in The New York Times, Vulture, Slate, VICE, The Atlantic, Salon, The Guardian, Rolling Stone, The Playlist, The Dissolve, and Crooked Marquee. He lives in the Bronx with his wife and two daughters. Fun City Cinema is his fifth book.

Matt Zoller Seitz is an editor-at-large for RogerEbert.com; the TV critic for New York magazine; the author of The Wes Anderson Collection, The Wes Anderson Collection: The Grand Budapest Hotel, The Oliver Stone Experience, and Mad Men Carousel; and the coauthor of The Sopranos Sessions. He is based in Cleveland, Ohio, and New York City.