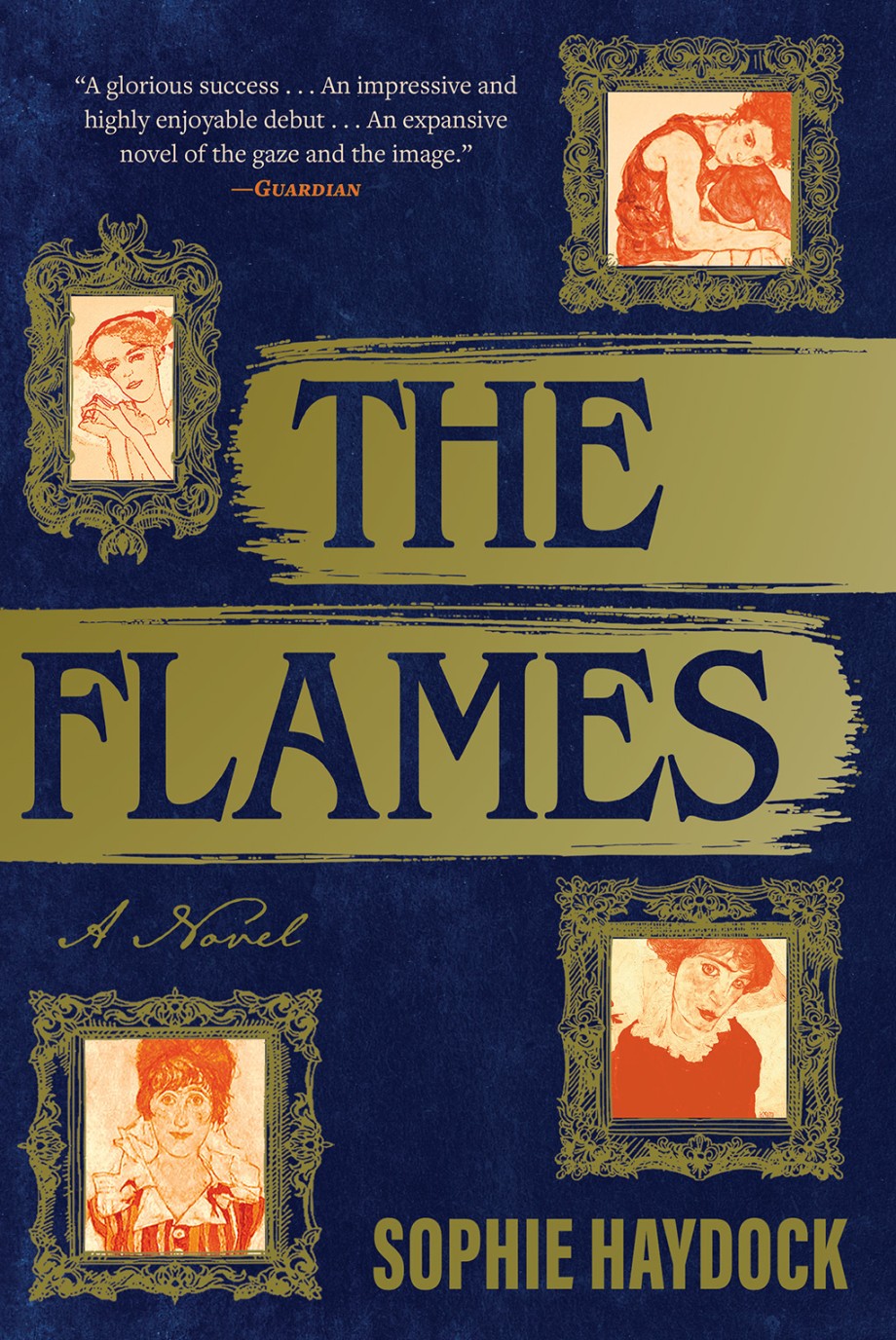 The Flames
A Novel
Hardcover
Price: $28.00
Also available from:
Additional formats:
Publication Date: March 14, 2023
Imprint: The Overlook Press
Trim Size: 6 x 9
ISBN: 9781419766312
Page Count: 464
Illustrations: 4 black-and-white images
Rights: North America
Set in the extravagant, Bohemian art world of early 20th century Vienna, the electrifying untold story of the four women who posed for and inspired the groundbreaking erotic art of controversial painter Egon Schiele
Amid an opulent society living under the shadow of war are four muses, women whose bodies were shown in intimate detail, depicted by the charming yet controversial artist Egon Schiele. Adele, his passionate and fierce admirer; Gertrude, his sister who survived their blighted childhood but is possessive, single-minded, and jealous; his mistress Vally, a poor young woman from a bad background but with steel at her core; and the two, very different, Harms sisters, Edith and Adele, both of whom vie to become Schiele's wife.
Over the course of little more than a decade, the four women risk everything—their reputations, their most precious relationships, and their sanity and souls—as they try to hold on to the man they adore. As World War I throws their lives off course forever, and the Spanish influenza pandemic ravages Europe, threatening everyone in its path, one question remains: Will any of them emerge unscathed from their relationship with this man? Sophie Haydock's The Flames reimagines the intertwining lives of these women: four wild, blazing hearts longing to be known. In an elegant Bohemian city like 1900s Vienna, everything seems possible. But just as a flame has the power to mesmerize, it can also destroy.
Praise
"Egon Schiele's life is revealed through the eyes of the women around him. His single-minded pursuit of his art and his callous self-indulgence lead one of them to madness, another to self-mutilation and an early demise. Yet all pay tribute to his talent."

The New York Times Book Review —
"Haydock's stunning debut captures the ecstatic shock of erotic art during the bohemian period of the Vienna Secession . . . Haydock's superb research captures the era's rich atmosphere. This assured effort will leave readers eager to see more from Haydock."


Publishers Weekly, *starred review* —
"Haydock's first novel is beautiful and haunting, breathing life into the stories of painter Egon Schiele and the women who supported him . . . Recommended for general and historical fiction readers."

Library Journal, *starred review* —
"The novel is well-researched . . . and the author has an impressive knowledge of Schiele, his works and his milieu, both artistic and historical. It is an engaging read . . . a most impressive work of historical fiction."


Historical Novels Review —
"A glorious success . . . an impressive and highly enjoyable debut . . . an expansive novel of the gaze and the image."

Guardian —
"Confident . . . urgent . . . illuminating."

Sunday Times —
"Full of scandal, love, betrayal, and heartache."

Cosmopolitan UK —
"Completely convincing and utterly compelling, The Flames gives vivid voice to four muses who refuse to be remembered as just that. Haydock is a writer to watch."

Kiran Millwood Hargrave, author of The Mercies —
"The Flames paints a history so detailed and vivid that we feel we were there in the flesh. A book to get lost in, a great feat of a debut."

DBC Pierre, author of the Booker Prize–winning novel Vernon God Little —
About the author
Sophie Haydock is an award-winning author based in East London. Haydock trained as a journalist at City University, London, and has worked at the Sunday Times Magazine, Tatler, and BBC Three, as well as freelanced for publications, including the Financial Times and the Guardian Weekend magazine, and organizations, such as the Arts Council, Royal Academy, and Sotheby's. She is the winner of the Impress Prize for New Writers. Passionate about short stories, Haydock also works for the Sunday Times Audible Short Story Award and is associate director of the Word Factory literary organization. The Flames is her debut novel.