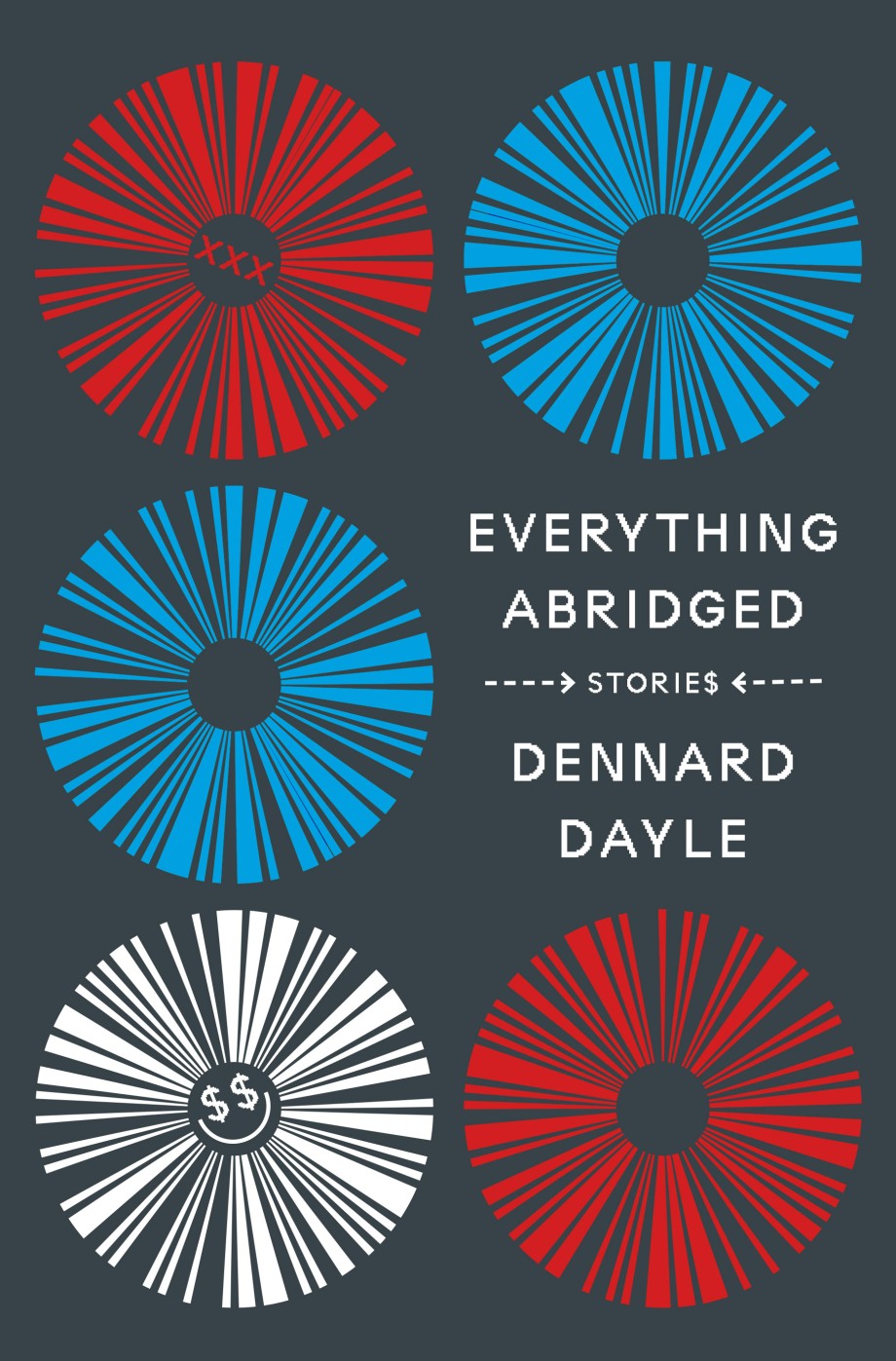 Everything Abridged
Stories
Hardcover
Price: $27.00
Also available from:
Additional formats:
Publication Date: May 24, 2022
Imprint: The Overlook Press
Trim Size: 6 x 9
ISBN: 9781419760969
Page Count: 352
Rights: World/All
Named a BEST BOOK OF THE YEAR... SO FAR by The New Yorker
For readers of David Wong, Paul Beatty, and George Saunders, an electrifying and wholly original collection of satirical stories that create a bitingly funny portrait of American racism, capitalism, and politics
Framed as a reference work of humorous "entries" that offer trenchant social commentary, Everything Abridged presages a dark vision of the near future but tells jokes in the face of it: An intelligence agency operative uncovers a conspiracy to generate conspiracies and realizes his participation in the scheme. A Caribbean monarch meets four decades of American presidents and adjusts his country's foreign policy accordingly. Experiment participants are asked to bring back a gun as quickly as possible. A copywriter on a space colony advertises a weapon with the potential to destroy his home during an intergalactic war.
These and other linked stories, many of which feature a speculative bent—about being Black in America, law enforcement practices in an android society, Olympic speed walking, consumerism, nuclear war, and more—are interspersed with hilarious, one-line definitions for words ranging from abolition to zygote, creating a sharply humorous portrait of American inequality. With his singular wit, sharp prose, and shrewd observations, Dennard Dayle captures the struggles his characters face to keep hold of their sanity in a society collapsing into chaos and absurdity.
Praise
"Dennard Dayle's 17 speculative tales, girdled by a Devil's Dictionary of 501 satiric definitions (literary, political, what-have-you), are by turns prescient of our anxious, conspiracy-fraught times and mournful of majestic worlds to come ruined by all too familiar hatreds. But the post-WWIII stand-up riffs? Truly funny stuff."


Vulture —
"Slyly defiant and blazingly imaginative, like the best modernist literature, Everything Abridged is a powerful celebration of flaw and failure. It's a book that revels in the timelessness of obsolescence and the freedom of powerlessness. Dayle's a genre-shattering writer, whose wit and intellect never cease to entertain. This refreshingly original and powerfully funnycollection is a debut to remember."

Paul Beatty, New York Times bestselling author of The Sellout —
"Written as a dictionary, with hilarious and so-blunt-they're-sharp definitions of terms like 'LimeWire,' 'mouse utopia,' and 'Perry, Tyler,' Dayle's debut collection of stories is as likely to stun as it is to inform... incredibly entertaining and so damn illuminating."

Entertainment Weekly —
"

Everything Abridged: Stories

by Dennard Dayle:

Miscategorized. Calling this addictively book-shaped act of language subversion "stories" is like calling New York City "buildings"
The nonstandard reference to all sorts of things it would have been disturbing to learn if you hadn't been laughing so hard
Herald of a major new talent—what more do you need to know? Why are you still reading the cover and not the inside?"

Susan Choi, National Book Award–winning author of Trust Exercise —
"With Everything Abridged, Dennard Dayle innovates form as much as he does content, creating a work that is funny and familiar, no matter if he's writing about comedians from Mars, battery-powered humans, or radicalized comic book writers. Combining wit, humor, and an uncanny ability to get to the heart of what can both plague and save us, Dayle is a writer who isn't ruffling feathers, but plucking the bird bare, and I am grateful as hell for it. Without a doubt one of the best collections I've ever read."

Mateo Askaripour, New York Times bestselling author of Black Buck —
"This is one of the most useful books on the current American berserk that I have read in a long time. Kudos, Dennard. You said what we were all trying to say while we were very (angrily) chewing on our kale salads."

Gary Shteyngart, New York Times bestselling author of Super Sad True Love Story —
"Funnier and smarter than pretty much everything else you've read in your lifetime."

Rivka Galchen, author of Atmospheric Disturbances and Everyone Knows Your Mother Is a Witch —
"Dayle has broken every rule to create a rollicking satire skewering American hypocrisy. A short story collection that artfully manages to be part dictionary and part joke book, Everything Abridged is a must-read for anyone who still believes humor is the fast track to truth."

Jessi Jezewska Stevens, author of The Exhibition of Persephone Q —
About the author
Dennard Dayle is a Jamaican-American writer from New York City. He is a graduate of Princeton University and received his MFA from Columbia University. His short fiction has been published by Clarkesworld, Matchbook, the Hard Times, and McSweeney's Internet Tendency. Everything Abridged is his debut collection.