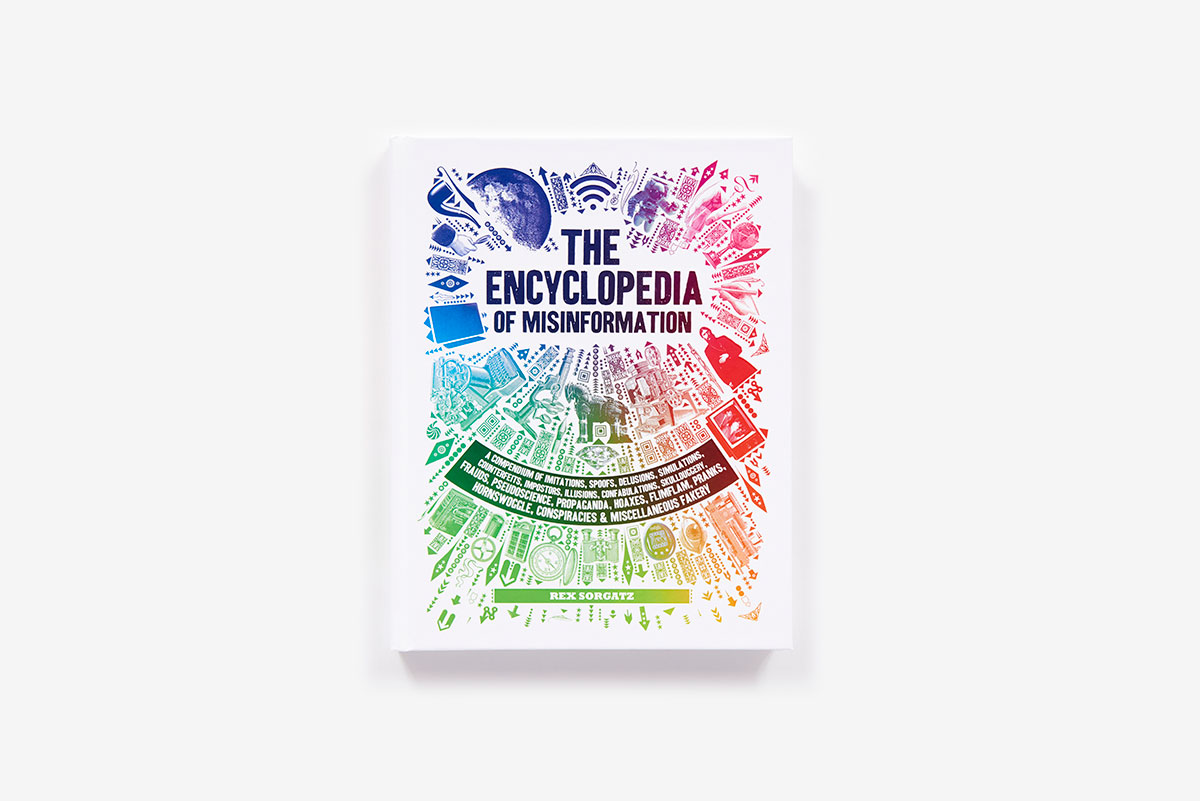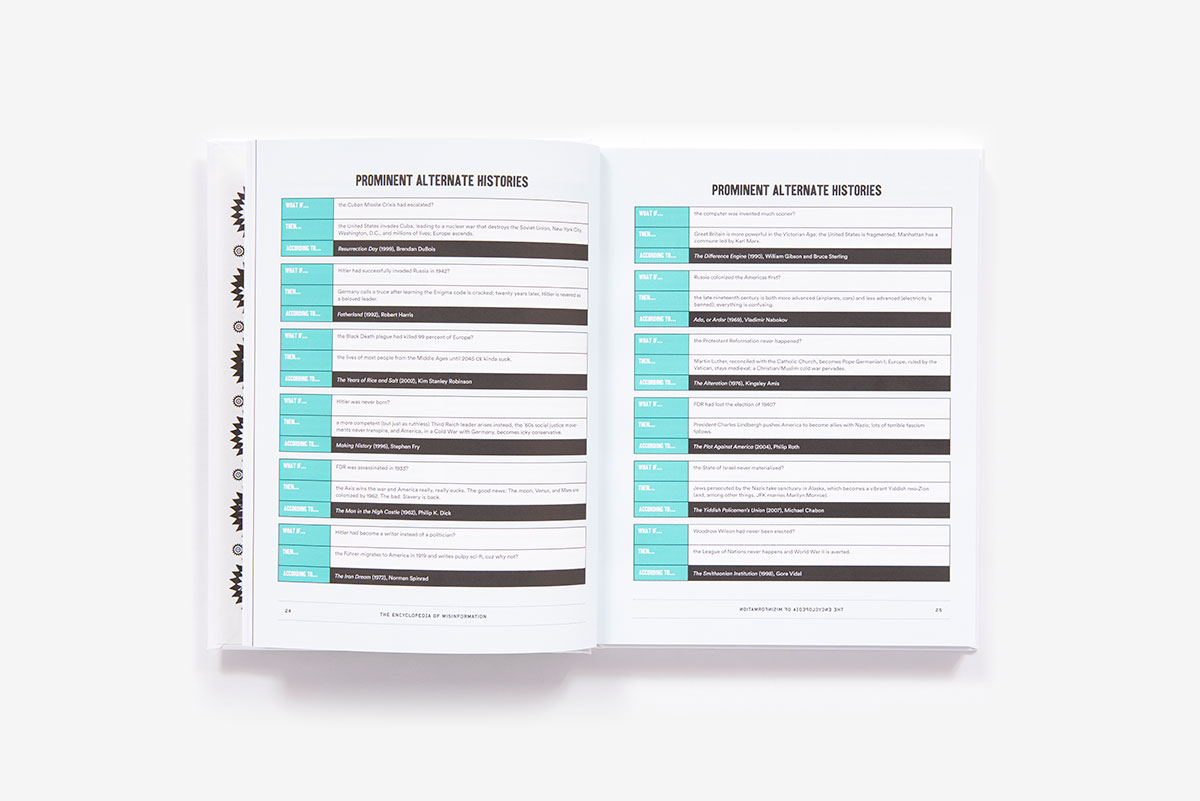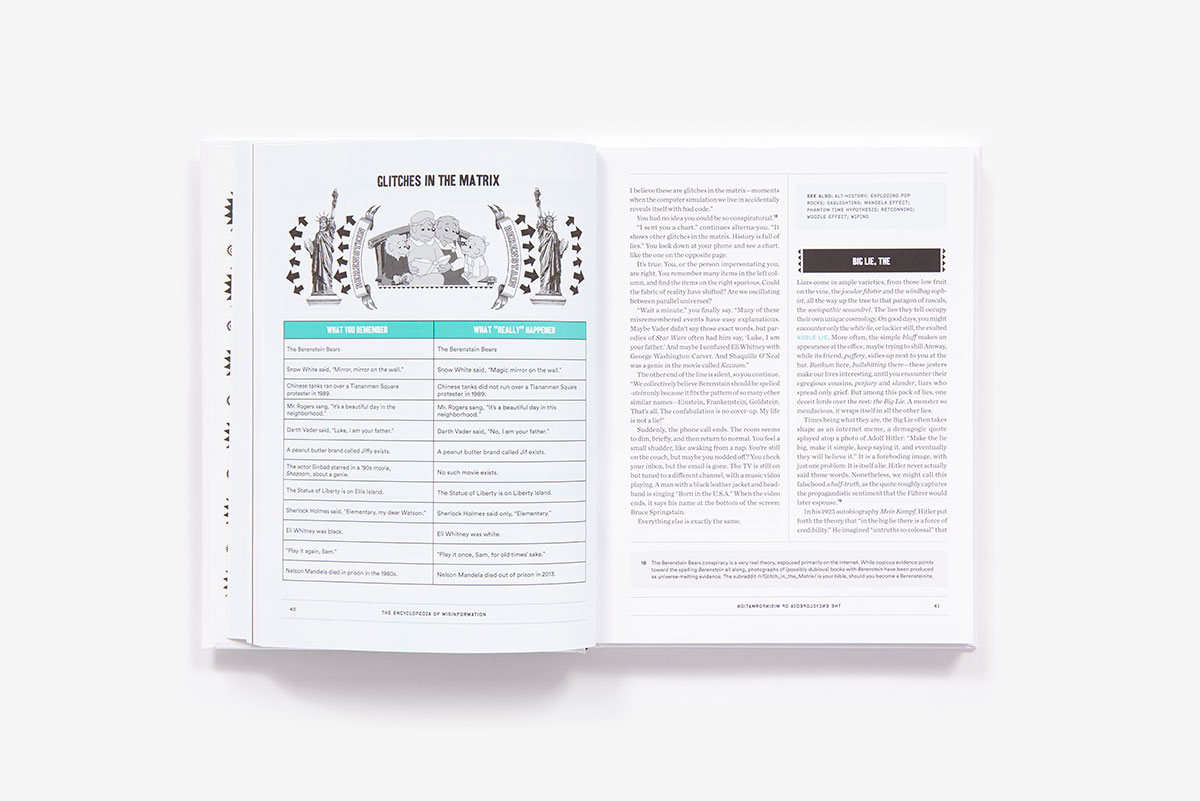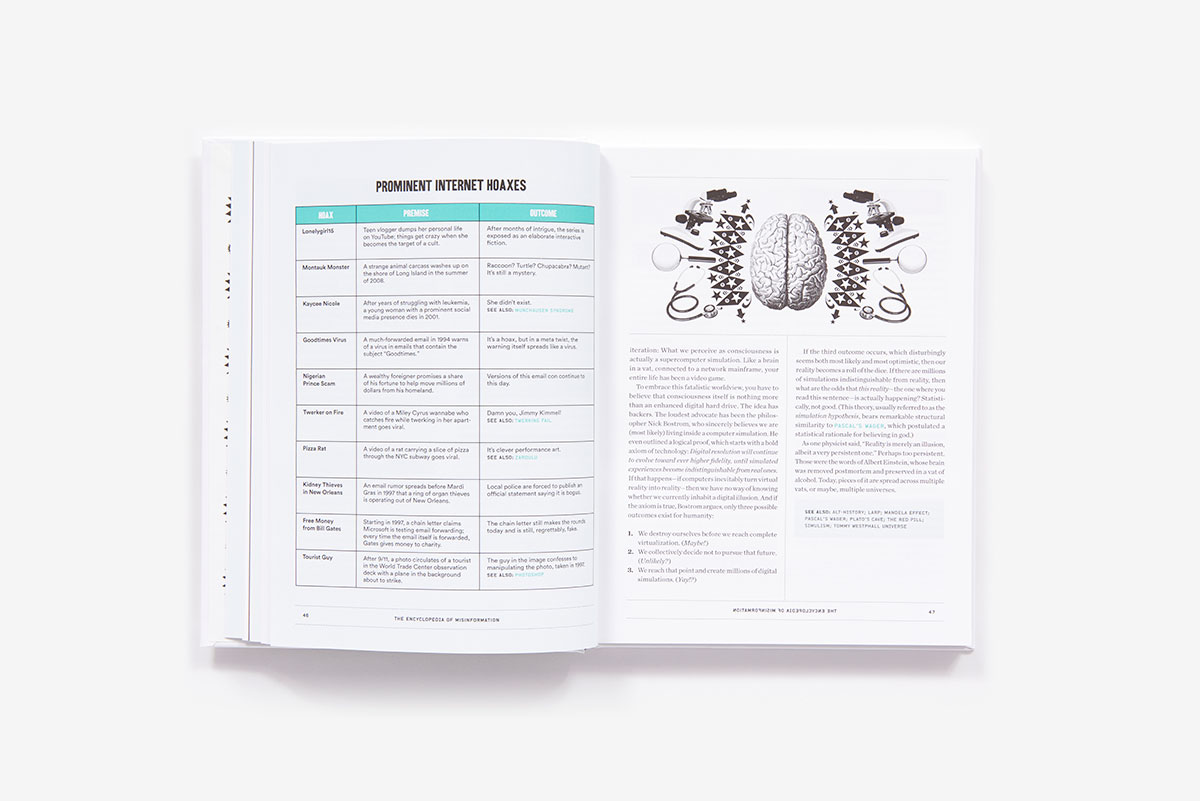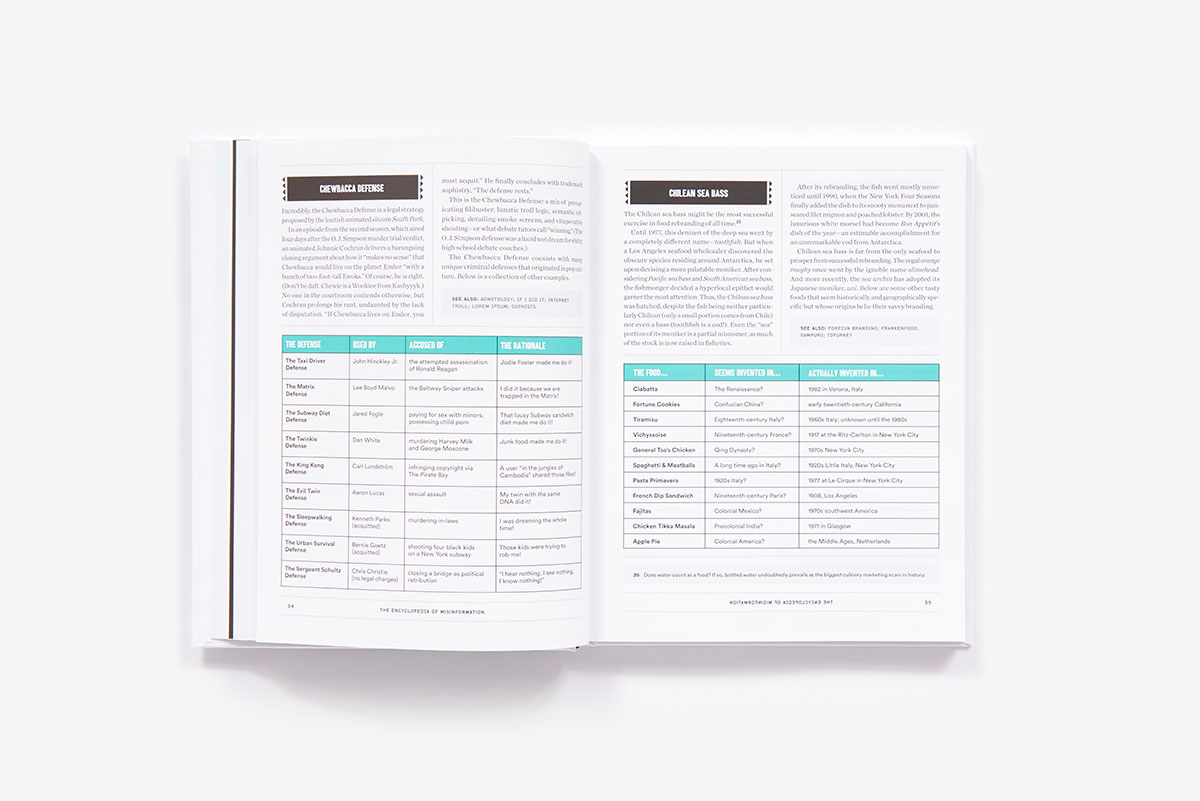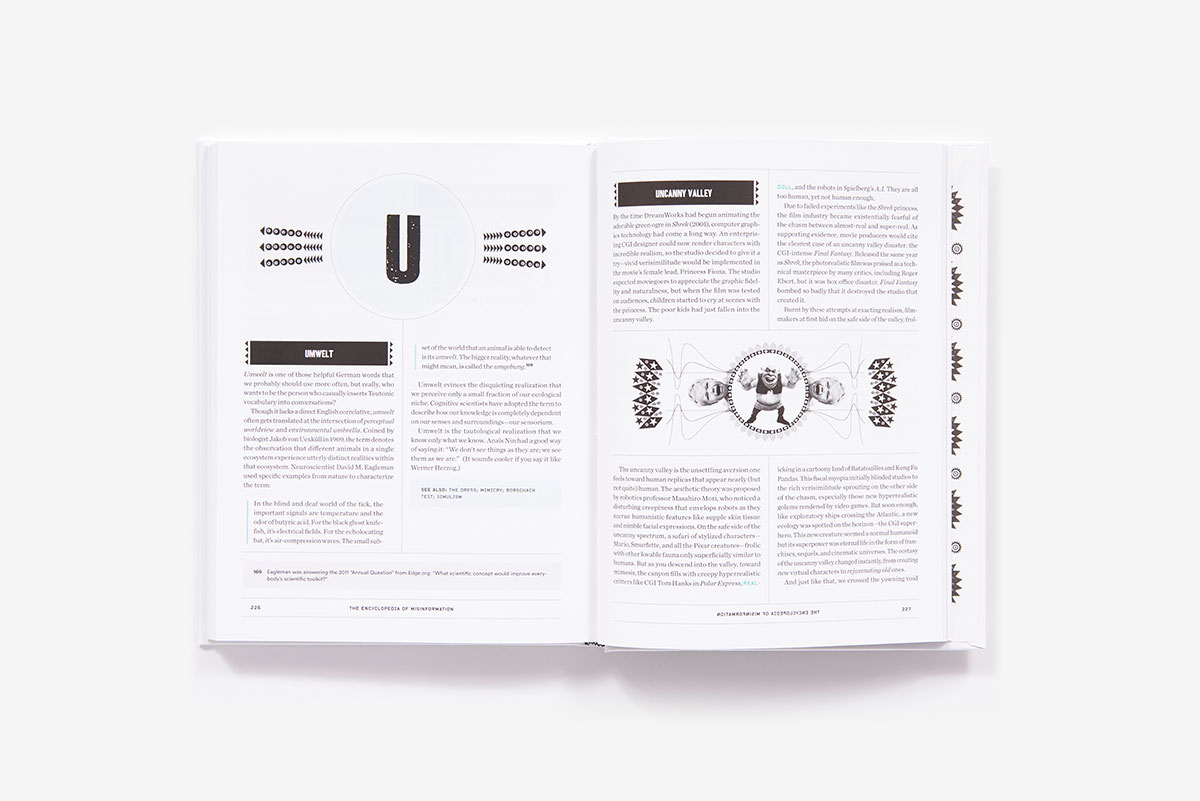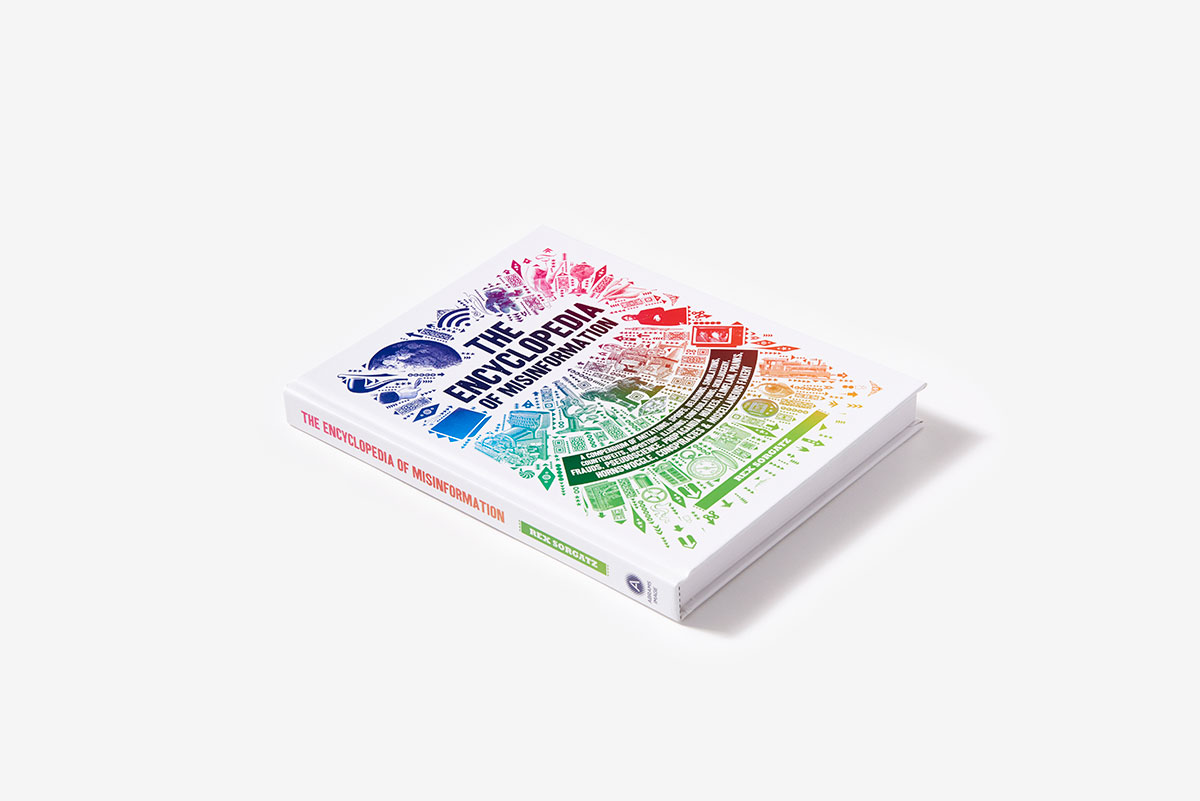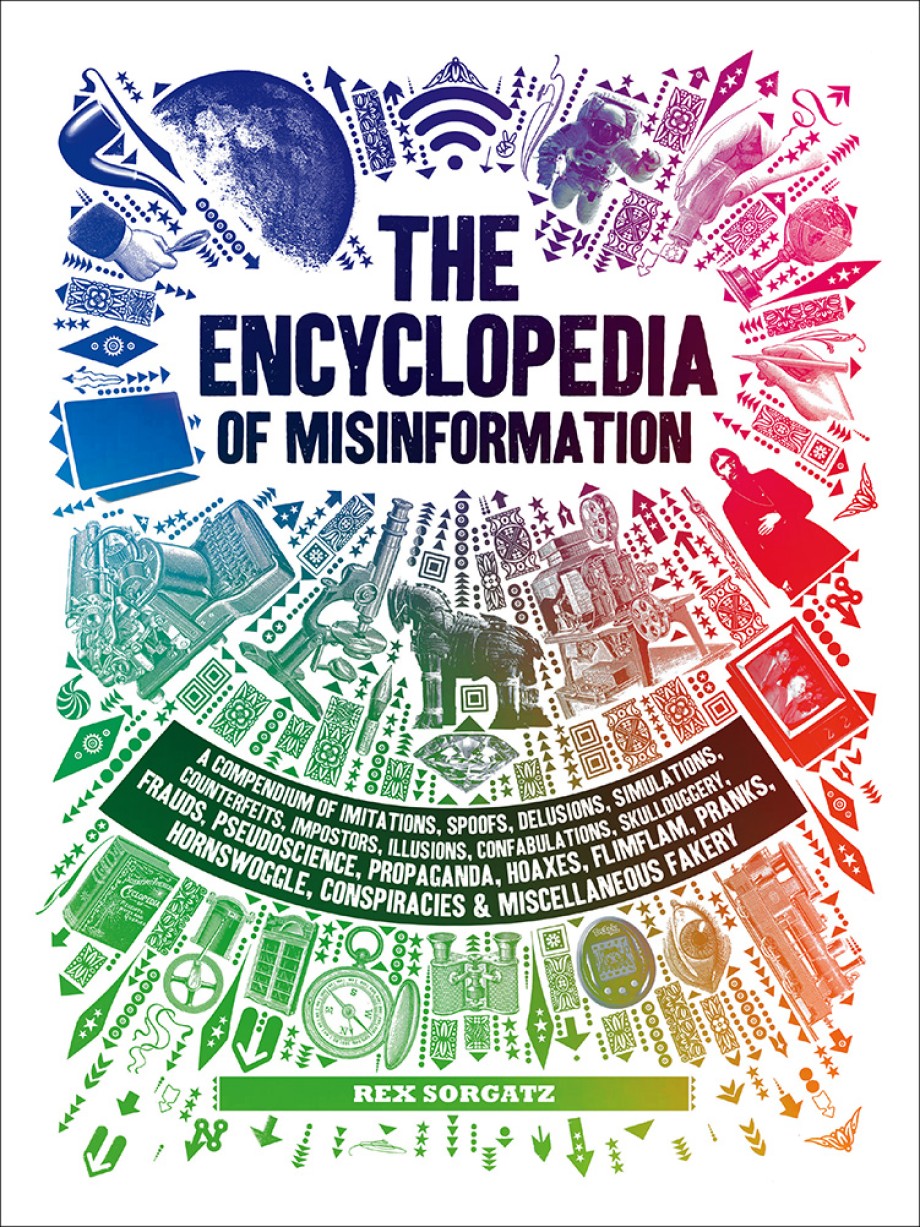 The Encyclopedia of Misinformation
A Compendium of Imitations, Spoofs, Delusions, Simulations, Counterfeits, Impostors, Illusions, Confabulations, Skullduggery, Frauds, Pseudoscience, Propaganda, Hoaxes, Flimflam, Pranks, Hornswoggle, Conspiracies & Miscellaneous Fakery
Hardcover
Price: $19.99
Also available from:
Additional formats:
Publication Date: March 27, 2018
Imprint: Abrams Image
Trim Size: 7 x 9
ISBN: 9781419729119
Page Count: 256
Illustrations: 50 2-color illustrations
Rights: North America
How have the media, government, technology, and history deceived us? Have fake and real become indistinguishable? Were we ever unburdened of disinformation, or is deception bound to the human experience? Are we being manipulated right now, or worse yet, are we deceiving ourselves?
These are the provocative questions within The Encyclopedia of Misinformation, a compendium of deception and delusion throughout history. In a frolicking series of vignettes, author Rex Sorgatz saunters through propaganda and subterfuge in eclectic contexts, including science and religion, comedy and law, sports and video games.
Slingshotting through conspiracy theories, internet and popular culture, and perplexing psychological phenomena, this compendium illuminates deliriously diverse subjects: Artificial Intelligence, Auto-Tune, Chilean Sea Bass, Claques, Clickbait, Cognitive Dissonance, Cryptids, Dark Matter, False Flag Operations, Gaslighting, Gerrymandering, Kayfabe, Laugh Tracks, Milli Vanilli, Phantom Time Hypothesis, Photoshopping, Potemkin Villages, Rachel Dolezal, Strategery, Truthiness, and the Uncanny Valley.
Encyclopedic in scope, but with an incisive voice tuned to these bedeviling times, this is the modern reference book to engage a world rife with artifice and deception.
Praise
"Occasional salty language and pop-culture references make this compendium of 300 short entries a delightful mix of high- and lowbrow."

Booklist —
"In an era of "alternative facts," Rex Sorgatz's The Encyclopedia of Misinformation helps put things in perspective."

Fast Company —
"Rex Sorgatz explains it all."

Vanity Fair —
"A practical guide to the nightmare mediascape in which we find ourselves."

Paul Ford —
"A book about Trump without mentioning Trump."

Peter Kafka —
About the author
Rex Sorgatz is a professional Orson Welles impersonator and third-generation lycanthrope who is responsible for rebranding contrails as chemtrails. No, he's not—that is misinformation! He is actually a writer, designer, and technologist based in New York City. His reflections on the intersection of media, technology, and culture have appeared around the internet, including New York and Wired.