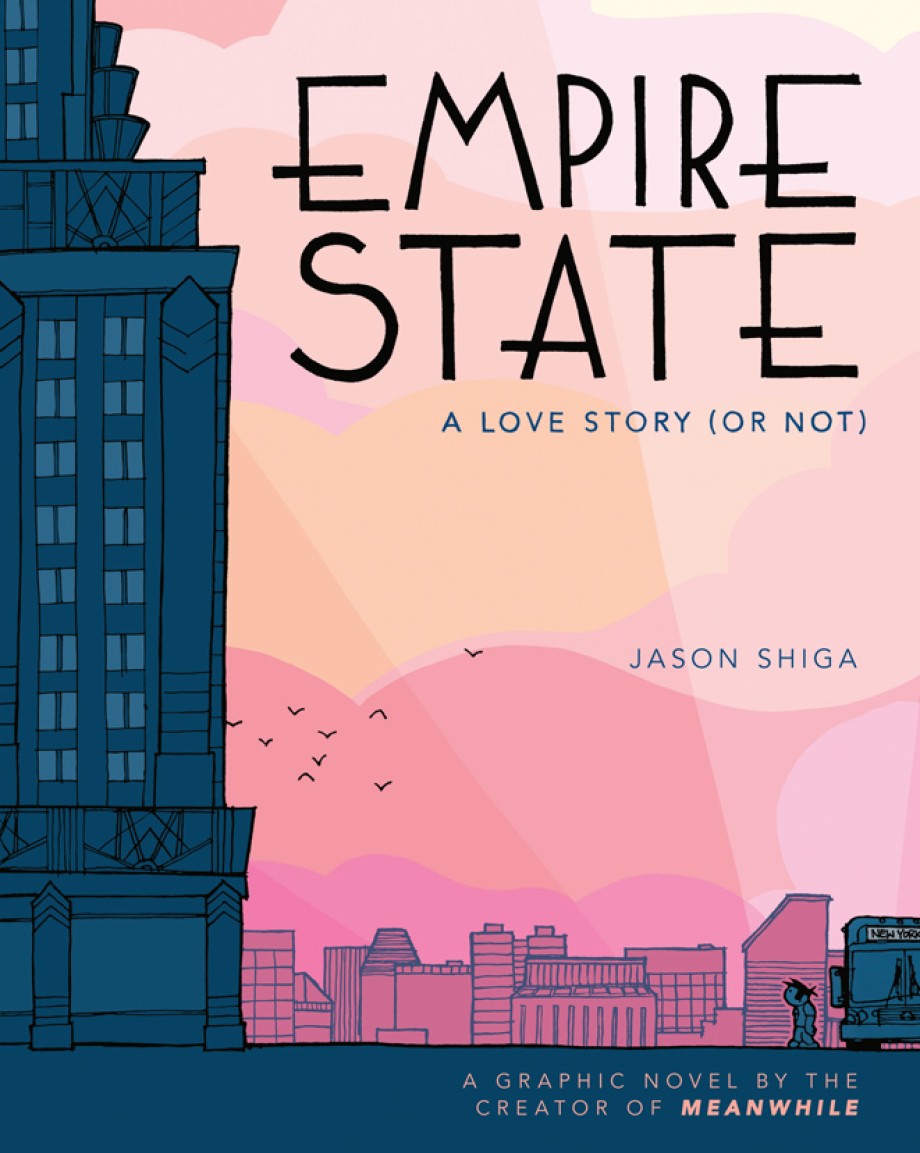 Empire State
A Love Story (or Not)
Ebook
Price: $16.15
Available from:
Publication Date: June 24, 2011
Imprint: Abrams ComicArts
Trim Size: 6 1⁄4 x 8
ISBN: 9781613121535
Page Count: 144
Illustrations: Two-color illustrations throughout
Rights: World/All
Jimmy is a stereotypical geek who works at the library in Oakland, California, and is trapped in his own torpidity. Sara is his best friend, but she wants to get a life (translation: an apartment in Brooklyn and a publishing internship). When Sara moves to New York City, Jimmy is rattled. Then lonely. Then desperate. He screws up his courage, writes Sara a letter about his true feelings, and asks her to meet him at the top of the Empire State Building (a nod to their ongoing debate about Sleepless in Seattle).
Jimmy's cross-country bus trip to Manhattan is as hapless and funny as Jimmy himself. When he arrives in the city he's thought of as "a festering hellhole," he's surprised by how exciting he finds New York, and how heartbreaking—he discovers Sara has a boyfriend!
Jason Shiga's bold visual storytelling, sly pokes at popular culture, and subtle text work together seamlessly in Empire State, creating a quirky graphic novel comedy about the vagaries of love and friendship.
Praise for Empire State:
"He [Shiga] displays a wicked sense of comic timing."
-Publishers Weekly
"Empire State: A Love Story (Or Not) is funny, sweet, geeky and affecting, and definitely worth a read."
-Wired.com
"Shiga's illustrations . . . are unique and endearing, and his images of NYC are instantly recognizable."
-am New York
"If Woody Allen grew up in Oakland rather than Manhattan, he'd most likely see the world, and especially New York City, as Jason Shiga does in Empire State." -Big Think.com
About the author
Jason Shiga is the creator of the bestselling graphic novel Meanwhile. Shiga won the 2003 Eisner Award for Talent Deserving of Wider Recognition. He lives in Oakland, California.