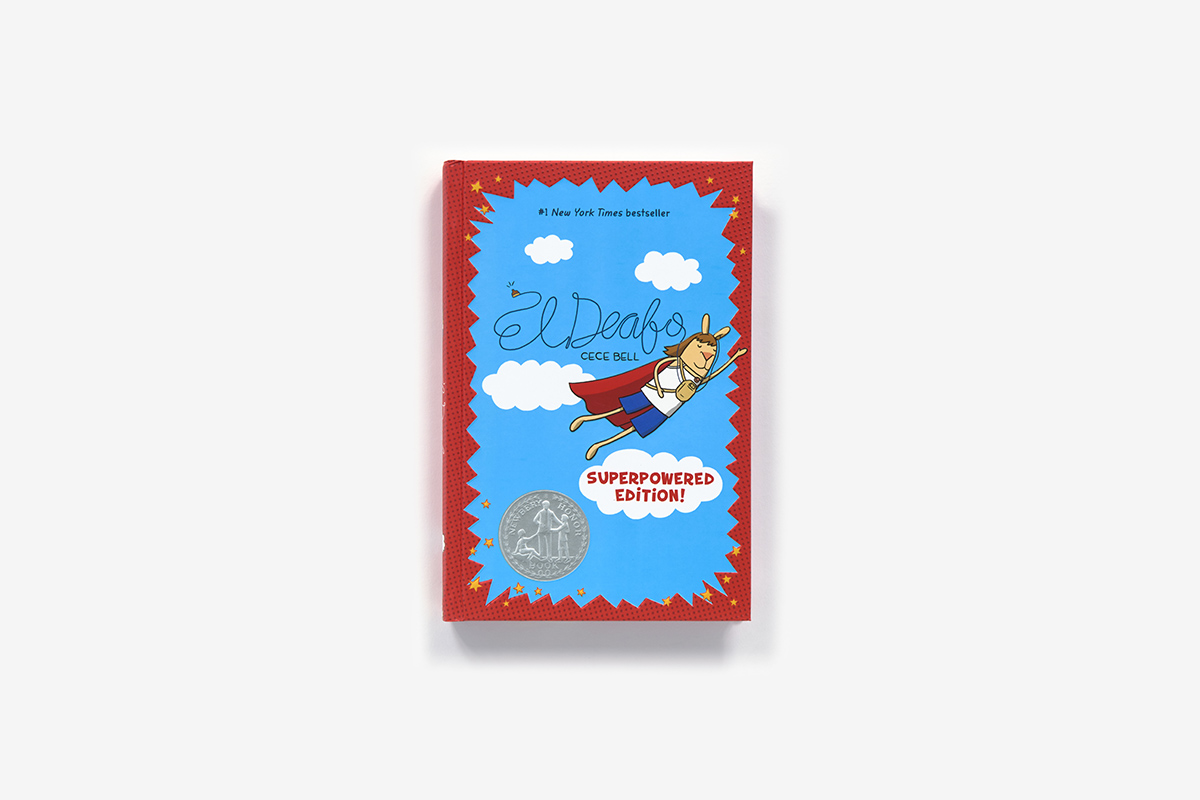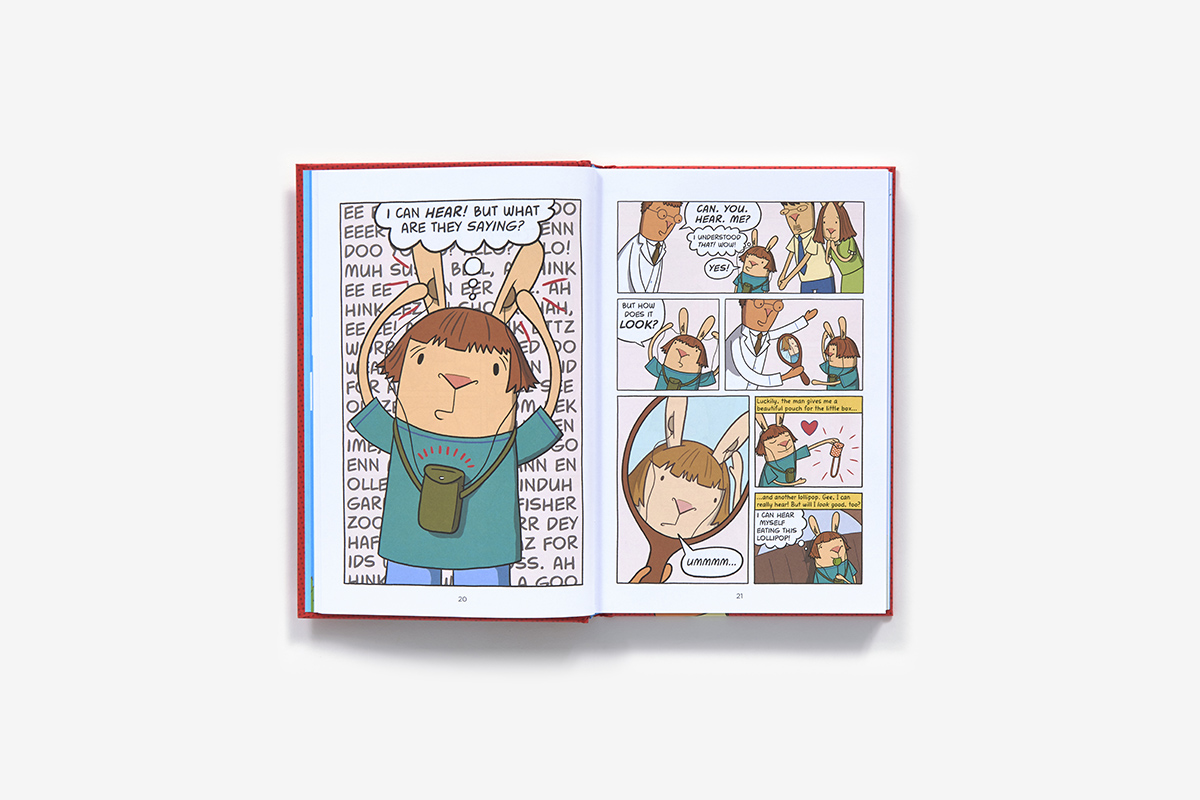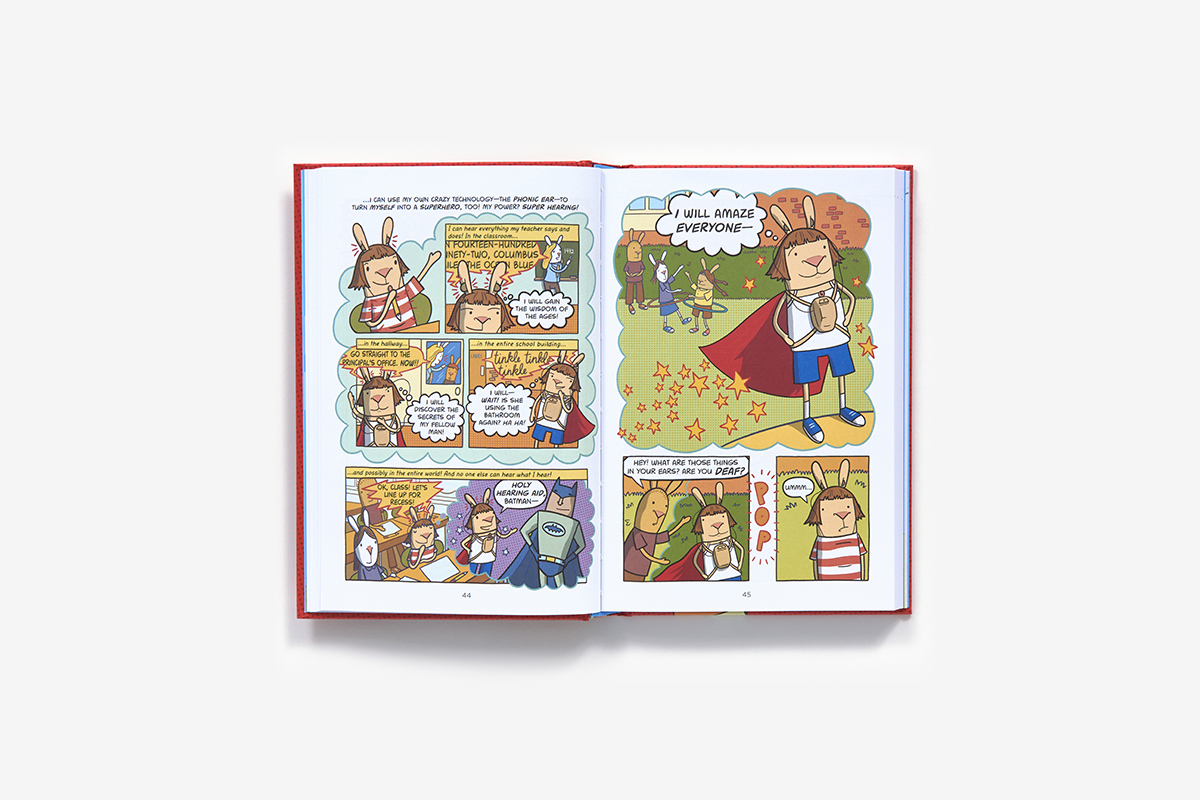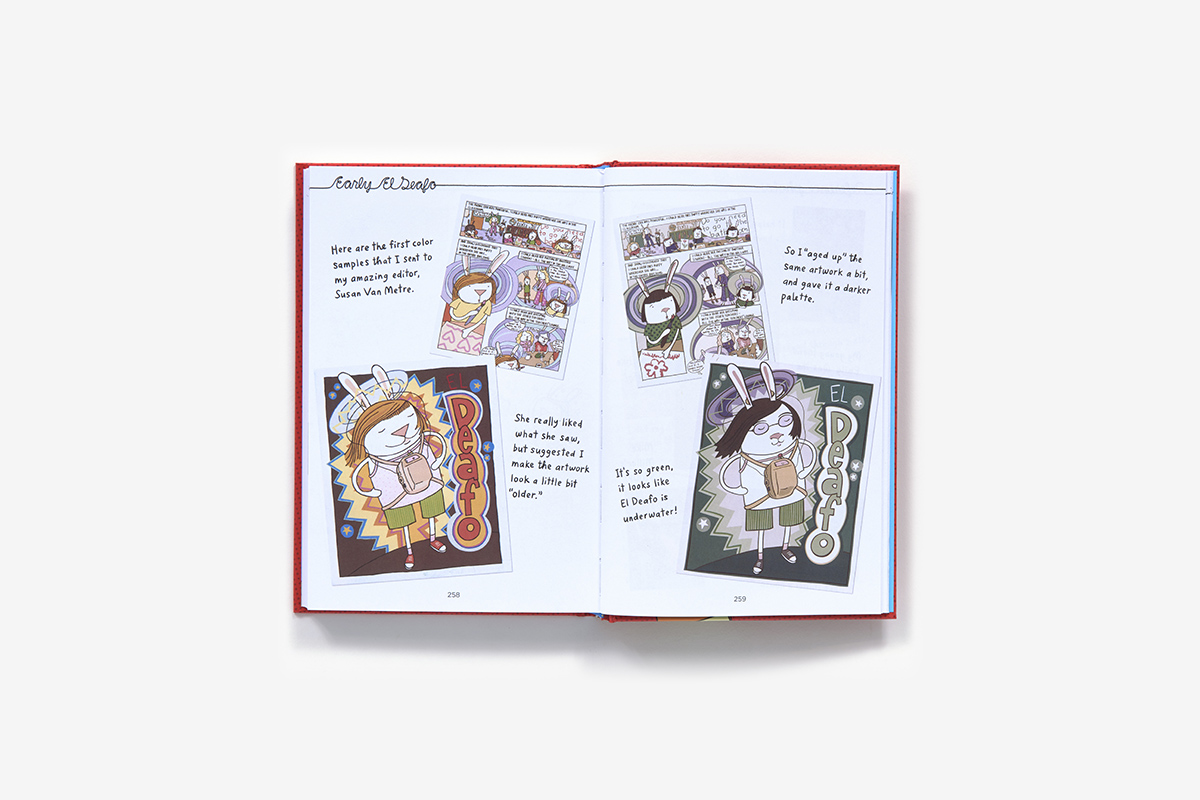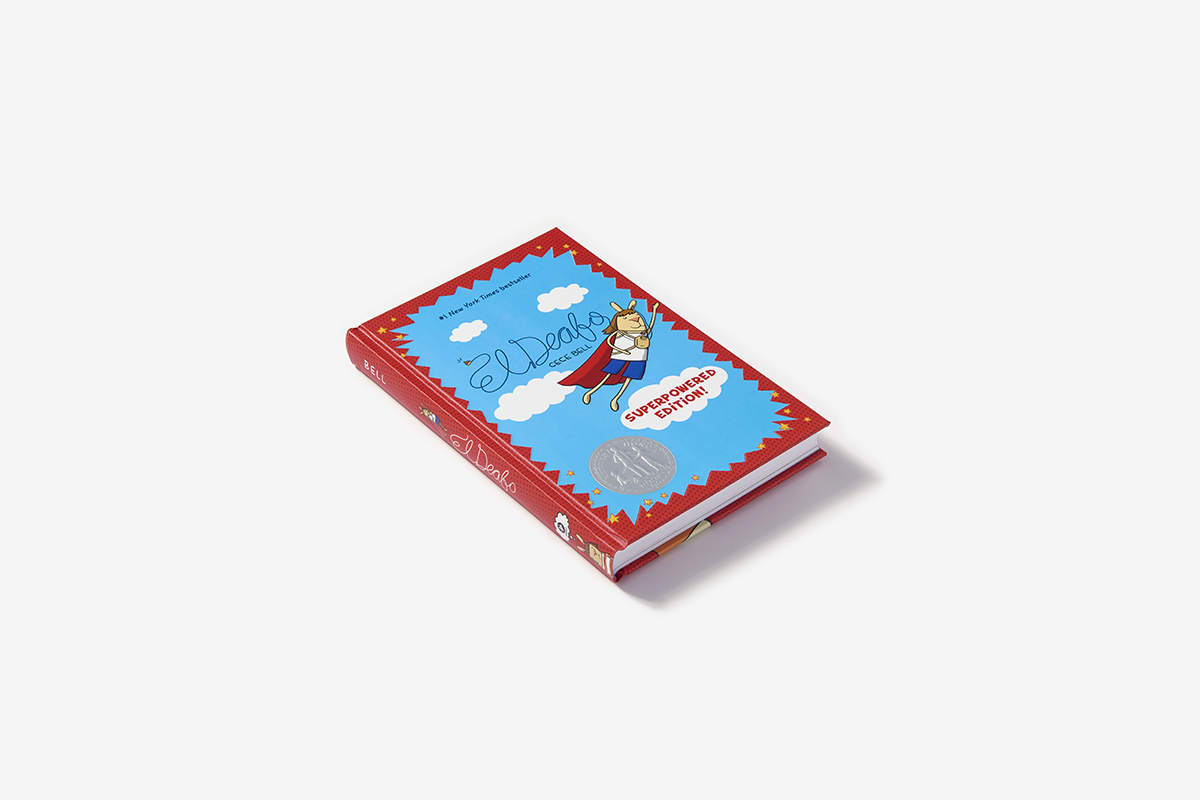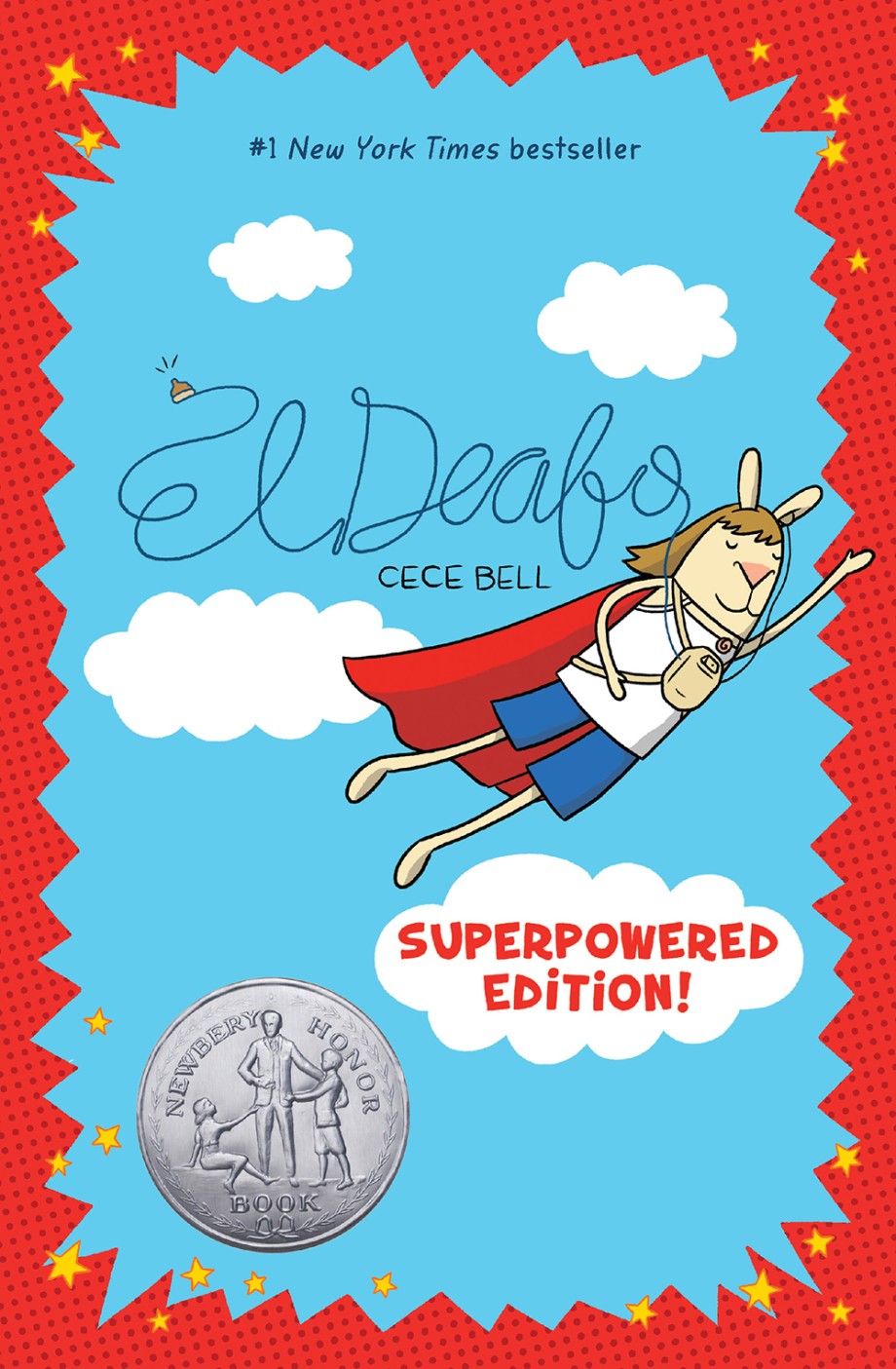 El Deafo: Superpowered Edition!
Hardcover
Price: $19.99
Also available from:
Additional formats:
Publication Date: October 13, 2020
Imprint: Amulet Books
Trim Size: 6 x 9
ISBN: 9781419748318
Page Count: 288
Illustrations: Color illustrations throughout
Rights: World/All
#1 New York Times bestseller!
Now an Apple+ animated TV series!
John Newbery Medal Honor Book
A Superpowered Special Edition with 40 pages of all-new material!
What does it take for a student with hearing loss and a hearing aid to become a superhero?
Starting at a new school is scary, especially with a giant hearing aid strapped to your chest! At her old school, everyone in Cece's class was deaf. Here, she's different. She's sure the kids are staring at the Phonic Ear, the powerful aid that will help her hear her teacher. Too bad it also seems certain to repel potential friends.
Then Cece makes a startling discovery. With the Phonic Ear she can hear her teacher not just in the classroom but anywhere her teacher is in the school—in the hallway . . . in the teacher's lounge . . . in the bathroom! This is power. Maybe even superpower! Cece is on her way to becoming El Deafo, Listener for All.
But the funny thing about being a superhero is that it's just another way of feeling different . . . and lonely. Can Cece channel her powers into finding the thing she wants most, a true friend?
El Deafo is a book that will entertain children, give hearing-impaired children a hero of their own, and challenge others to consider an experience unlike their own. Like other great works for children, it provides the opportunity for young readers to consider how they would act or react in a similar situation, helping to build empathy and understanding through the power of story. Here is a book that teaches and entertains and inspires.
El Deafo: Superpowered Edition is a must-have collector's edition for existing fans and the perfect gift for new readers, with 40 all-new pages of childhood photographs, early sketches, notes from Cece, and much more!

Praise
"Bell's book should be an inspiration for those who are 'different,' and it should help others to understand just what being different means. Required reading isn't always fun reading. El Deafo should be the first and is definitely the second."

New York Times Book Review —
**STARRED REVIEW**
"This memoir is thus exceptionally informative and entertaining in relation to some aspects of deaf communication, but, most centrally and powerfully, it is exceptional for its perceptive, indomitable protagonist and complex story of friendship, growth, and classroom and family dynamics."

The Horn Book Magazine, starred review —
**STARRED REVIEW**
"Her whimsical color illustrations (all the human characters have rabbit ears and faces), clear explanations and Cece's often funny adventures help make the memoir accessible and entertaining."

Kirkus Reviews, starred review —
**STARRED REVIEW**
"This warmly and humorously illustrated full-color graphic novel set in the suburban '70s has all the gripping characters and inflated melodrama of late childhood: a crush on a neighborhood boy, the bossy friend, the too-sensitive-to-her-Deafness friend, and the perfect friend, scared away."

School Library Journal, starred review —
**STARRED REVIEW**
"Bell's earnest rabbit/human characters, her ability to capture her own sonic universe ("eh sounz lah yur unnah wawah!"), and her invention of an alter ego—the cape-wearing El Deafo, who gets her through stressful encounters . . . all combine to make this a standout autobiography."

Publishers Weekly, starred review —
"This funny and poignant memoir in graphic novel format about a child grappling with hearing loss, entering school and making friends is ideal for kids navigating new experiences."

Shelf Awareness —
About the author
Cece Bell is the author of the Newbery Honor Book and Eisner Award winner El Deafo, which received four starred reviews and was a New York Times bestseller. She is also the author of Rabbit and Robot, winner of a Geisel Honor. Cece lives with her husband, the author Tom Angleberger, in Christiansburg, Virginia.