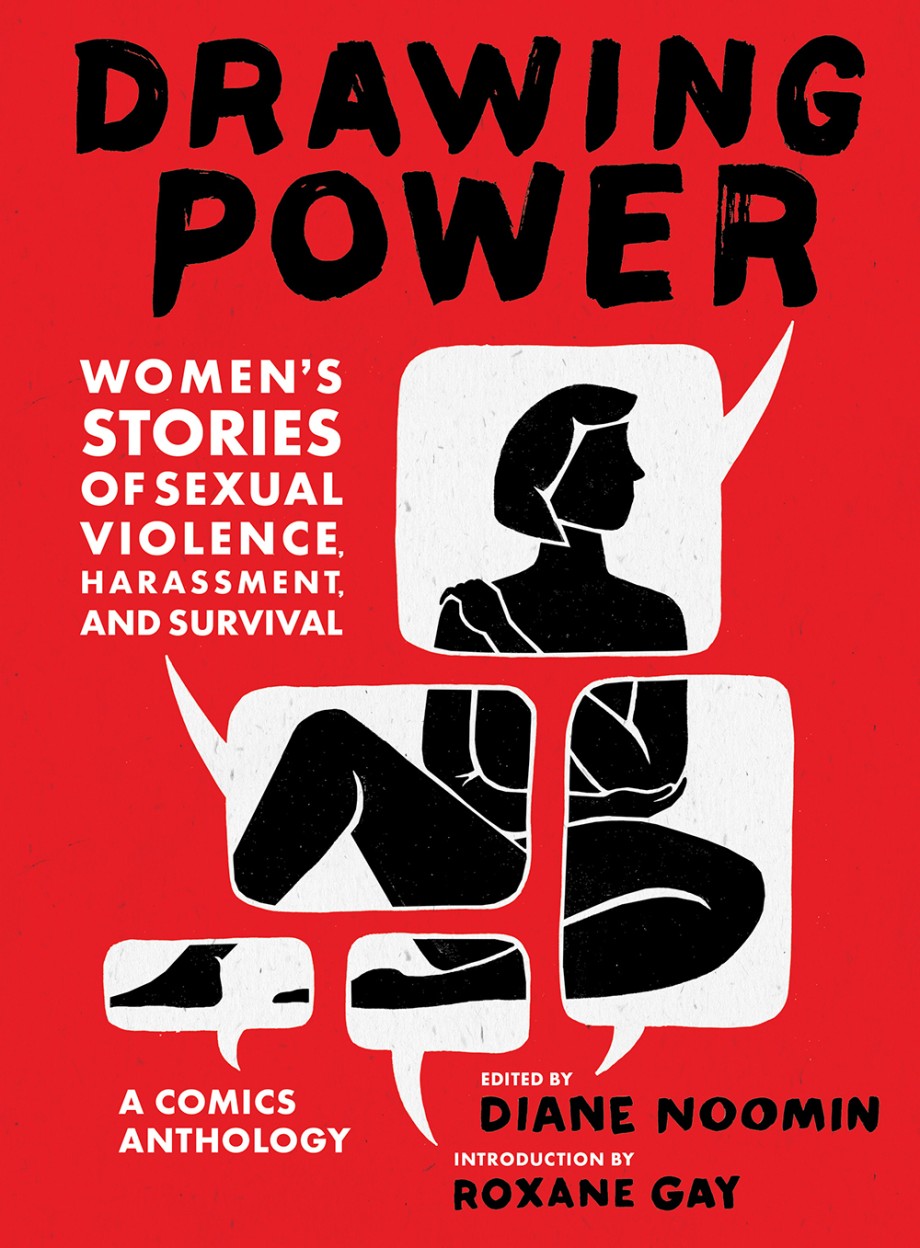 Drawing Power
Women's Stories of Sexual Violence, Harassment, and Survival
Imprint: Abrams ComicArts
Publication Date: September 17, 2019
Price: $23.32
ISBN: 978-1-68335-673-8
EAN: 9781683356738
Page Count: 272
Format: Ebook
Rights: World/All
Additional formats:
More than 60 female comics creators share their personal experiences with sexual violence and harassment through new and original comics
Inspired by the global #MeToo Movement, Drawing Power: Women's Stories of Sexual Violence, Harassment, and Survival is a collection of original, nonfiction comics drawn by more than 60 female cartoonists from around the world. Featuring such noted creators as Emil Ferris, Aline Kominsky-Crumb, MariNaomi, Liana Finck, and Ebony Flowers the anthology's contributors comprise a diverse group of many ages, sexual orientations, and races—and their personal stories convey the wide spectrum of sexual harassment and abuse that is still all too commonplace. With a percentage of profits going to RAINN, Drawing Power is an anthology that stokes the fires of progressive social upheaval, in the fight for a better, safer world.
Full list of contributors:
Rachel Ang, Zoe Belsinger, Jennifer Camper, Caitlin Cass, Tyler Cohen, Marguerite Dabaie, Soumya Dhulekar, Wallis Eates, Trinidad Escobar, Kat Fajardo, Joyce Farmer, Emil Ferris, Liana Finck, Sarah Firth, Mary Fleener, Ebony Flowers, Claire Folkman, Noel Franklin
Katie Fricas, Siobhán Gallagher, Joamette Gil, J. Gonzalez-Blitz, Georgiana Goodwin, Roberta Gregory, Marian Henley, Soizick Jaffre
Avy Jetter, Sabba Khan, Kendra Josie Kirkpatrick, Aline Kominsky-Crumb, Nina Laden, Miss Lasko-Gross, Carol Lay, Miriam Libicki
Sarah Lightman, LubaDalu, Ajuan Mance, MariNaomi, Lee Marrs, Liz Mayorga, Lena Merhej, Bridget Meyne, Carta Monir, Hila Noam
Diane Noomin, Breena Nuñez, Meg O'Shea, Corinne Pearlman, Cathrin Peterslund, Minnie Phan, Kelly Phillips, Powerpaola, Sarah Allen Reed, Kaylee Rowena, Ariel Schrag, M. Louise Stanley, Maria Stoian, Nicola Streeten, Marcela Trujillo, Carol Tyler, Una, Lenora Yerkes, Ilana Zeffren
Praise
"Comics are a uniquely visceral method means of administering truth, and this big, wide-ranging collection delivers it in spades. Painful subject matter aside, this is a strong, varied anthology, smartly curated, and boasting a truly impressive talent roster…"

— The Comics Journal
"These creators don't just draw power from the force of the community of fellow artists speaking out, together, in this excellent and powerful volume—they impart it to the reader, who may either be emboldened to tell their own stories or to listen to those who have too often been silenced."

— Publishers Weekly
"This landmark collection, beautifully produced, shines a light on a relentless, unwelcome aspect of women's lives."

— Hillary Chute, The New York Times Book Review
"Drawing Power is as stunning as it is enraging."

— The Beat
"...an anthology that stokes the fires of progressive social upheaval, in the fight for a better, safer world."

— Autostraddle
"Here, [Diane Noomin] has managed to bring together her largest collection yet, a high-quality book that joins a growing, vital canon of comics on the topic of sexual violence and harassment…"

— Women's Review of Books
"The comics collected in this volume are written by and show culturally, sexually, and gender-diverse women. Give this volume to patrons who want to be aware of the abuses that happen daily in our society, what constitutes as abuse, and that no one is exempt."

— Booklist
"Many books have been born from the #MeToo movement, but perhaps none so comprehensively resonant as Drawing Power."

— BookPage
"A stunning collection that viscerally highlights the pervasiveness of sexual violence and the multitude of ways survivors process trauma."

— Library Journal
About the author
Diane Noomin is the creator of the comics character DiDi Glitz, editor of the Twisted Sisters anthologies, and was one of the early contributors to Wimmen's Comix. She has been nominated for Harvey and Eisner Awards and received an Inkpot Award. Glitz-2-Go, a collection of Noomin's art throughout her career, was published in 2013. Her work is included in the Library of Congress Print & Photographs collection. She lives in Connecticut.