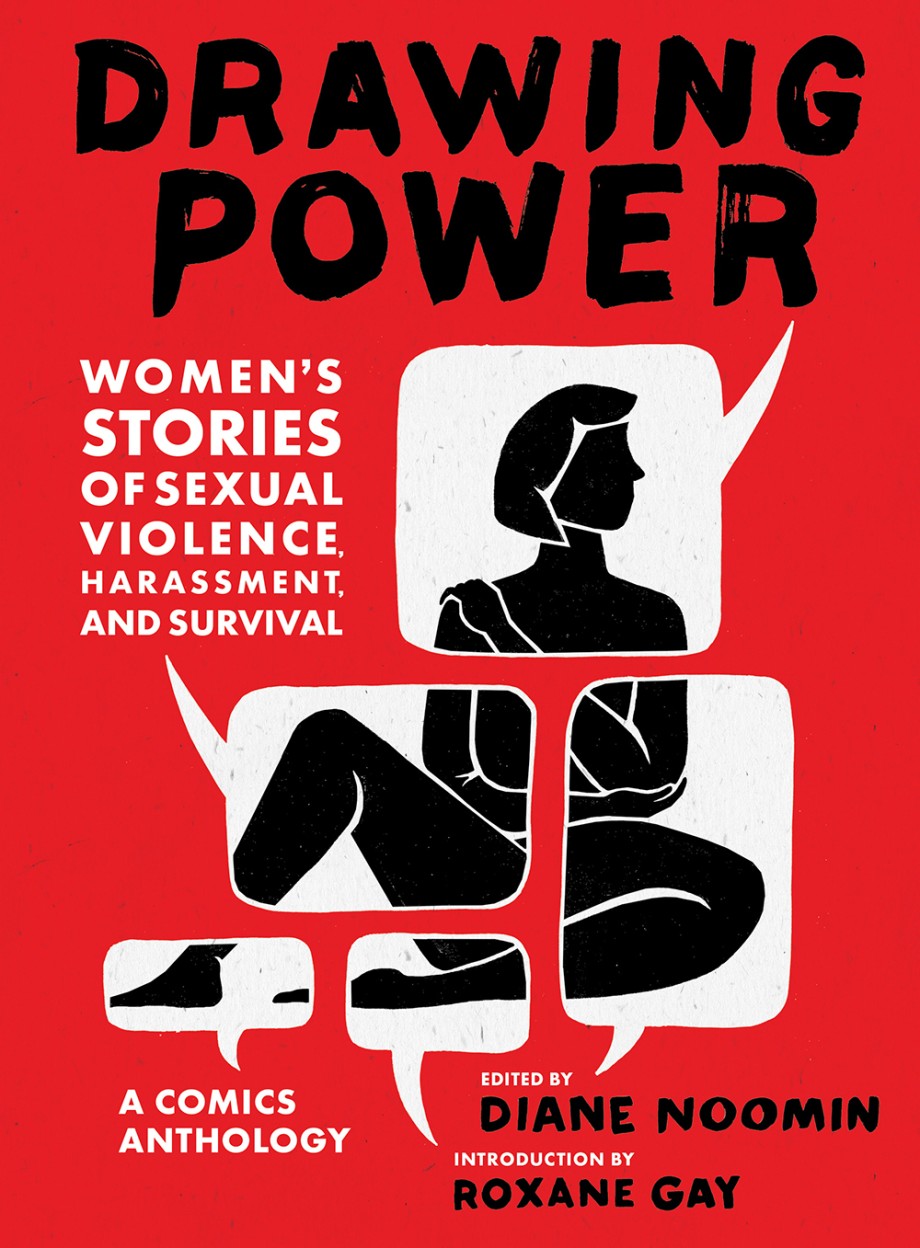 Drawing Power
Women's Stories of Sexual Violence, Harassment, and Survival
Imprint: Abrams ComicArts
Publication Date: September 17, 2019
Price: $29.99
Trim Size: 7 1⁄2 x 10 1⁄4
ISBN: 978-1-4197-3619-3
EAN: 9781419736193
Page Count: 272
Illustrations: 200 color illustrations
Format: Hardcover
Rights: World/All
Additional formats:
More than 60 female comics creators share their personal experiences with sexual violence and harassment through new and original comics
Inspired by the global #MeToo Movement, Drawing Power: Women's Stories of Sexual Violence, Harassment, and Survival is a collection of original, nonfiction comics drawn by more than 60 female cartoonists from around the world. Featuring such noted creators as Emil Ferris, Aline Kominsky-Crumb, MariNaomi, Liana Finck, and Ebony Flowers the anthology's contributors comprise a diverse group of many ages, sexual orientations, and races—and their personal stories convey the wide spectrum of sexual harassment and abuse that is still all too commonplace. With a percentage of profits going to RAINN, Drawing Power is an anthology that stokes the fires of progressive social upheaval, in the fight for a better, safer world.
Full list of contributors:
Rachel Ang, Zoe Belsinger, Jennifer Camper, Caitlin Cass, Tyler Cohen, Marguerite Dabaie, Soumya Dhulekar, Wallis Eates, Trinidad Escobar, Kat Fajardo, Joyce Farmer, Emil Ferris, Liana Finck, Sarah Firth, Mary Fleener, Ebony Flowers, Claire Folkman, Noel Franklin
Katie Fricas, Siobhán Gallagher, Joamette Gil, J. Gonzalez-Blitz, Georgiana Goodwin, Roberta Gregory, Marian Henley, Soizick Jaffre
Avy Jetter, Sabba Khan, Kendra Josie Kirkpatrick, Aline Kominsky-Crumb, Nina Laden, Miss Lasko-Gross, Carol Lay, Miriam Libicki
Sarah Lightman, LubaDalu, Ajuan Mance, MariNaomi, Lee Marrs, Liz Mayorga, Lena Merhej, Bridget Meyne, Carta Monir, Hila Noam
Diane Noomin, Breena Nuñez, Meg O'Shea, Corinne Pearlman, Cathrin Peterslund, Minnie Phan, Kelly Phillips, Powerpaola, Sarah Allen Reed, Kaylee Rowena, Ariel Schrag, M. Louise Stanley, Maria Stoian, Nicola Streeten, Marcela Trujillo, Carol Tyler, Una, Lenora Yerkes, Ilana Zeffren
About the author
Diane Noomin is the creator of the comics character DiDi Glitz, editor of the Twisted Sisters anthologies, and was one of the early contributors to Wimmen's Comix. She has been nominated for Harvey and Eisner Awards and received an Inkpot Award. Glitz-2-Go, a collection of Noomin's art throughout her career, was published in 2013. Her work is included in the Library of Congress Print & Photographs collection. She lives in Connecticut.