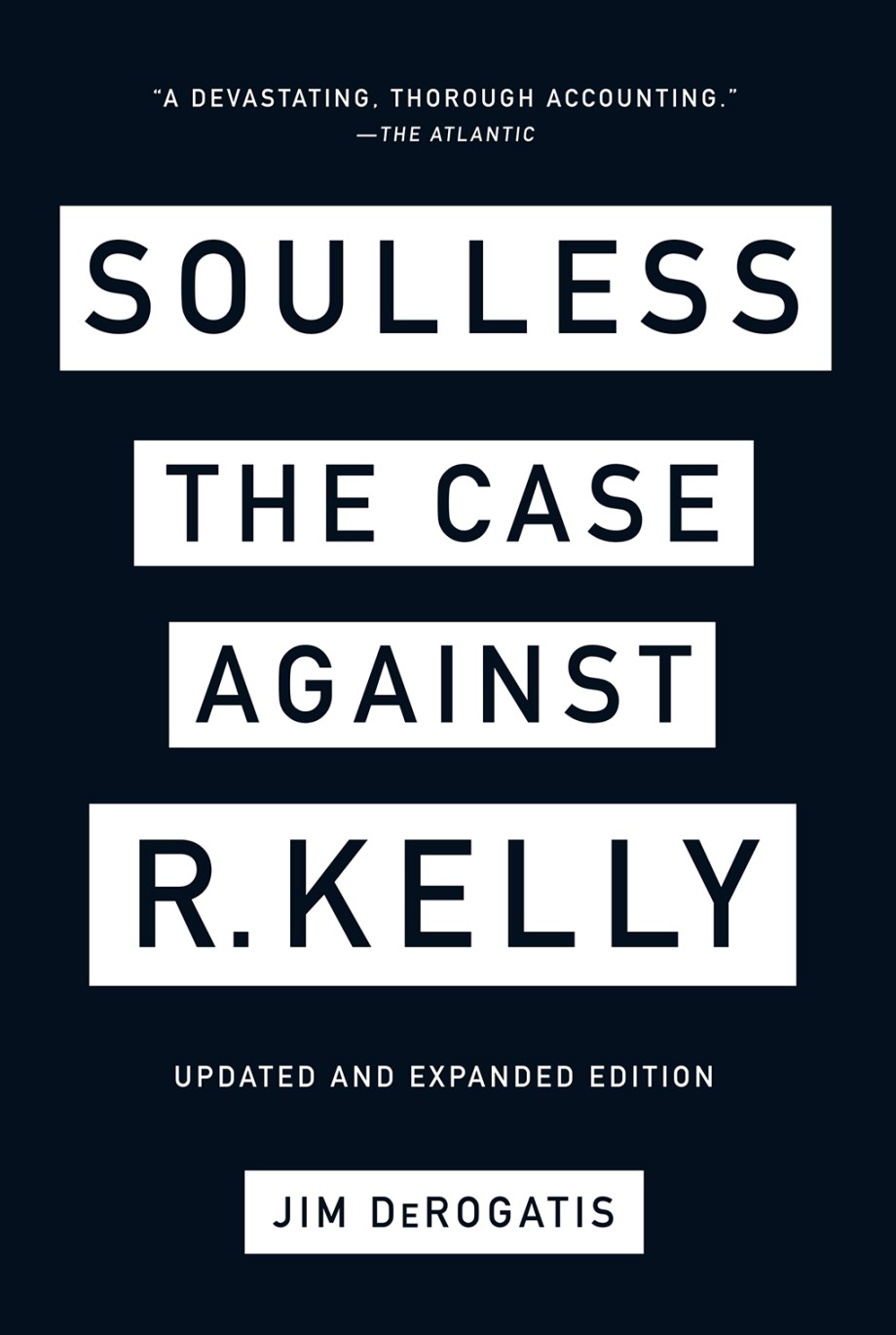 Soulless
The Case Against R. Kelly
Ebook
Price: $14.39
Available from:
Additional formats:
Publication Date: June 4, 2019
Imprint: Abrams Press
ISBN: 9781683357629
Page Count: 320
Rights: World English
The essential account of R. Kelly's actions and their consequences, a reckoning two decades in the making
In November 2000, Chicago journalist and music critic Jim DeRogatis received an anonymous fax that alleged R. Kelly had a problem with "young girls." Weeks later, DeRogatis broke the shocking story, publishing allegations that the R&B superstar and local hero had groomed girls, sexually abused them, and paid them off. DeRogatis thought his work would have an impact. Instead, Kelly's career flourished.
No one seemed to care: not the music industry, not the culture at large, not the parents of numerous other young girls. But for more than eighteen years, DeRogatis stayed on the story. He was the one who was given the disturbing videotape that led to Kelly's 2008 child pornography trial, the one whose window was shot out, and the one whom women trusted to tell their stories—of a meeting with the superstar at a classroom, a mall, a concert, or a McDonald's that forever warped the course of their lives.
Soulless: The Case Against R. Kelly is DeRogatis's masterpiece, a work of tenacious journalism and powerful cultural criticism. It tells the story of Kelly's career, DeRogatis's investigations, and the world in which the two crossed paths, and brings the story up to Kelly's criminal reckoning. Decades in the making, this is an outrageous, darkly riveting account of the life and actions of R. Kelly, and their horrible impact on dozens of girls, by the only person to tell it.
Praise
"There really isn't anyone more qualified to write about the saga of R. Kelly than Jim DeRogatis. Jim has done the work. He's built the relationships. He's cared about the outcome for almost two decades. It's clear that Kelly isn't just his white whale but that he sees the humanity in the women who have survived R. Kelly. We really only need to hear from Jim."

founder of the MeToo movement, Tarana Burke —
"This book tracks the case and asks why the culture was so slow to catch up."

The New York Times —
"For the last 19 years Jim DeRogatis has consistently been one of the few white male voices in media speaking up about a criminal whose crimes spans decades. Jim has elevated black women and their work into the public eye, even when the public wanted to ignore what was happening. This Soulless is a deep dive into some of the darkest places in a community and a culture, a post mortem for a predator and for the system that enabled him."

author of Hood Feminism and Amazons, Abolitionists, and Activists, Mikki Kendall —
"If not for Jim DeRogatis, singer R. Kelly would still be selling out arenas, and the women who accuse the singer of sexual and physical assault would still be unheard. No one has followed their harrowing stories longer than DeRogatis, a mensch and one hell of a reporter. Soulless is an astonishing document of journalistic doggedness, and one man's decades-long pursuit of justice and truth."

Boston Globe opinion columnist, Renee Graham —
"A devastating, thorough accounting of Kelly's alleged abuses as systematized predation. In explicitly outlining the multiple junctures at which Kelly, his supporters, law enforcement, and journalists have failed the dozens of young black women whom Kelly is accused of abusing, DeRogatis definitively—if also wearily—conveys the sheer magnitude of Kelly's relative impunity."

The Atlantic —
"More than a straight-forward account of Kelly's wrongdoing … Soulless offers a dogged combination of biography, investigative reporting, and cultural criticism. … As much as Soulless is an account of Kelly's misbehavior, it's a finger firmly pointed in the direction of the people and institutions that enabled, and even encouraged, him."

Pitchfork —
"Jim DeRogatis' dedication to covering R. Kelly's crimes for all these years has always stunned me, because I am completely unused to anyone other than Black women and girls caring this much about anything that happens to us. This book is a must-read look at both the devastating actions of an unrepentant predator and the dogged work of a journalist who refuses to let him escape accountability."

writer and cultural critic, Jamilah Lemieux —
"A brave and important book"

Booklist —
"A must-read."

Variety —
"Kelly's dirty secrets are revealed in this book, and so is the wide gap between true justice and the law."

AV Club —
"A thorough exposé … harrowingly detailed [and] meticulously described … A piercing work of investigative journalism."

Kirkus —
"An admirable account . . . a brutal corrective to R. Kelly's myth"

Chicago Tribune —
"Essential … the culmination of DeRogatis' career reporting on Kelly's alleged behavior."

USA Today —
"A comprehensive document of the many allegations of statutory rape, sexual assault, and physical and psychological abuse levied against R. Kelly dating back to 1991. … packed start to finish."

Vulture —
"An absorbing, horrifying, and damning book. … Soulless is an important testament of DeRogatis' slog towards justice, and of the forces that have seemingly cosseted R. Kelly and his career … It's also a journalistic indictment: of Kelly himself; of the political machinery of Chicago; and of the music industry. … An essential book."

NPR.org —
"DeRogatis blends investigative journalism, pop cultural criticism, and social commentary … [Soulless] is unflinching in its indictment of a culture and legal system unable to render any semblance of justice for black girls. … Soulless is the kind of intervention we need, especially when the stakes are this high."

LitHub —
"DeRogatis captivates in this expertly told narrative"

Publishers Weekly —
About the author
Jim DeRogatis is an associate professor of instruction at Columbia College Chicago and the host, with Greg Kot, of the nationally syndicated public radio show Sound Opinions. The author of Let it Blurt: The Life and Times of Lester Bangs and other books, he spent 15 years as the pop music critic at the Chicago Sun-Times. He lives in Chicago.