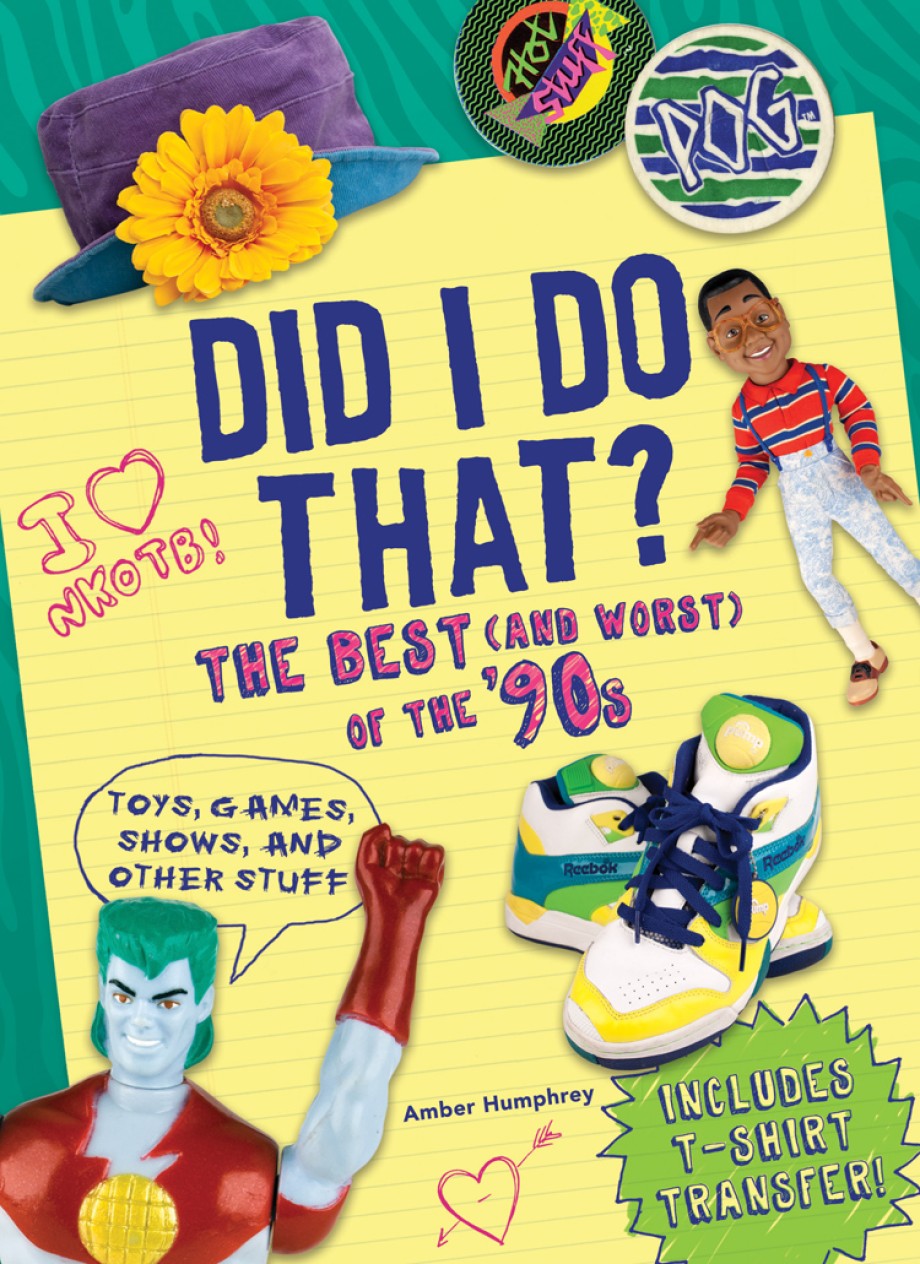 Did I Do That?
The Best (and Worst) of the '90s - Toys, Games, Shows, and Other Stuff
Paperback
Price: $19.95
Out of stock
Available from:
Publication Date: March 12, 2013
Imprint: Abrams Image
Trim Size: 6 x 8 1⁄4
ISBN: 9781419706783
Page Count: 208
Illustrations: 200 color illustrations
Rights: World English
Did I Do That? The Best (and Worst) of the '90s relives the decade that brought the Power Rangers, Saved by the Bell, and Beanie Babies to worldwide stardom. Celebrating the most sought-after, wacky, ubiquitous, and downright bizarre bits of '90s pop culture, this chock-full-of-fun, tongue-in-cheek survey looks back at everything kids begged their parents for and comments on what made all that stuff so irresistible. Each of the top 40 pop-culture phenomena of the era—from toys and games to television and film to books and music—gets its own short chapter discussing its rise and fall, spinoffs, favorite moments, and more, along with running commentary on what was hot at the moment and what was suddenly "so five minutes ago."
For anyone who quoted Urkel, saved up her (or his!) allowance for a Spice Girls doll, or traded pogs with friends in study hall, Did I Do That? brings back favorite '90s toys, fads, and memories from childhood in a fully illustrated, shamelessly nostalgic collection.
About the author
Amber Humphrey has contributed to the San Francisco Bay Guardian, filmschoolrejects.com, and Tavi Gevinson's Rookie. She blogs about the '90s at nostomanic.blogspot.com. She lives in the San Francisco area.