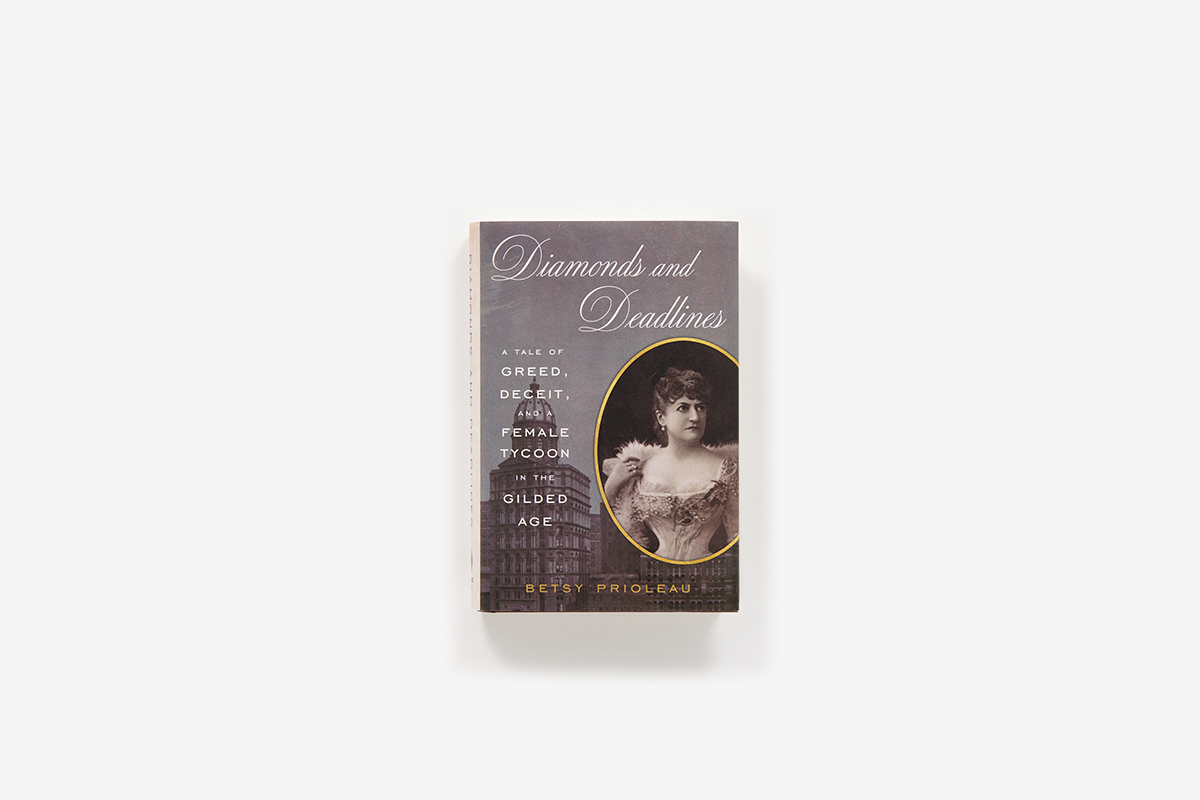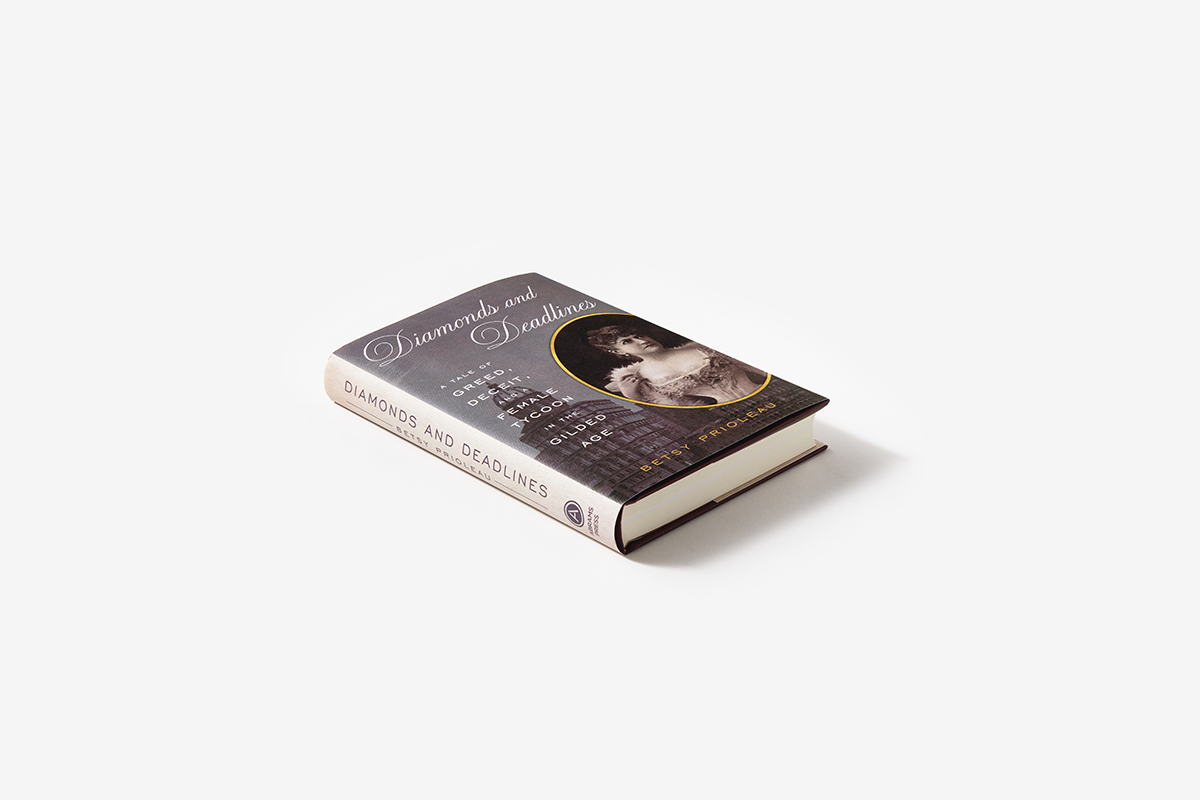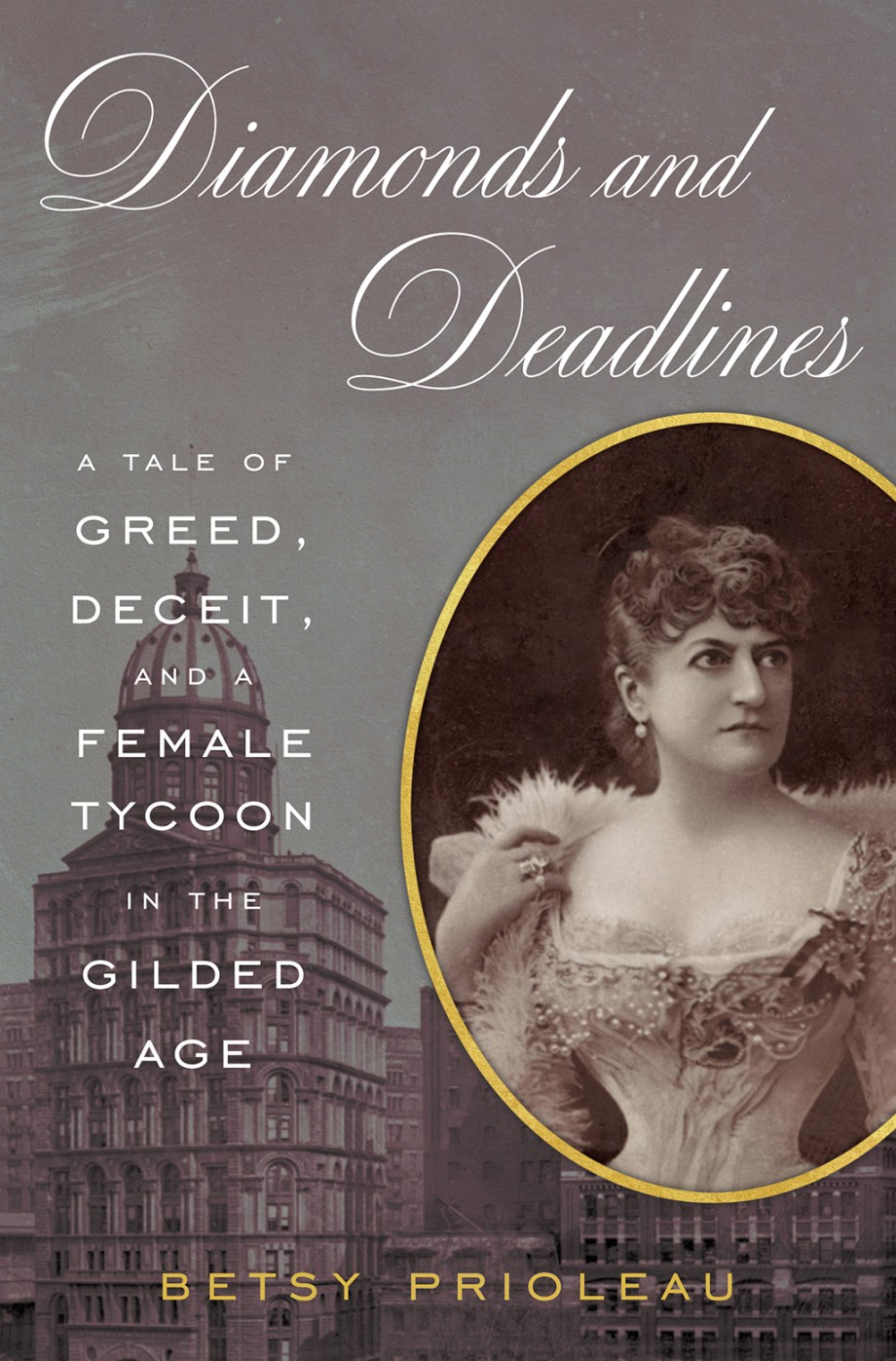 Diamonds and Deadlines
A Tale of Greed, Deceit, and a Female Tycoon in the Gilded Age
Hardcover
Price: $30.00
Also available from:
Additional formats:
Publication Date: March 29, 2022
Imprint: Abrams Press
Trim Size: 6 x 9
ISBN: 9781468314502
Page Count: 368
Illustrations: 25-30 black-and-white images in one insert
Rights: World English
"Prioleau brings enjoyable gusto to this biography of Mrs. Frank Leslie, a media baroness in the Gay Nineties whose past was filled with hidden drama and whose public life was awash with scandal and contradiction. But the real star of the book is Gilded Age New York in all its excess, right down to a monkey in a tux." —New York Times (Editors' Choice)
The first major biography of the glamorous and scandalous Miriam Leslie, titan of publishing and an unsung hero of women's suffrage
Among the fabled tycoons of the Gilded Age—Carnegie, Rockefeller, Vanderbilt—is a forgotten figure: Mrs. Frank Leslie. For twenty years she ran the country's largest publishing company, Frank Leslie Publishing, which chronicled postbellum America in dozens of weeklies and monthlies. A pioneer in an all-male industry, she made a fortune and became a national celebrity and tastemaker in the process. But Miriam Leslie was also a byword for scandal: She flouted feminine convention, took lovers, married four times, and harbored unsavory secrets that she concealed through a skein of lies and multiple personas. Both before and after her lifetime, glimpses of the truth emerged, including an illegitimate birth and a checkered youth.
Diamonds & Deadlines reveals the unknown, sensational life of the brilliant and brazen "empress of journalism," who dropped a bombshell at her death: She left her entire multimillion-dollar estate to women's suffrage—a never-equaled amount that guaranteed passage of the Nineteenth Amendment. In this dazzling biography, cultural historian Betsy Prioleau draws from diaries, genealogies, and published works to provide an intimate look at the life of one of the Gilded Age's most complex, powerful women and unexpected feminist icons. Ultimately, Diamonds and Deadlines restores Mrs. Frank Leslie to her rightful place in history, as a monumental businesswoman who presaged the feminist future and reflected, in bold relief, the Gilded Age, one of the most momentous, seismic, and vivid epochs in American history.
Praise
"The fascinating true story of the first publishing titan in America—the forgotten Mrs. Frank Leslie, a Gilded Age journalistic powerhouse who led a life of intrigue, scandal, and grit. Diamonds and Deadlines takes us inside a world of larger-than-life characters, cinematic scenes, and dramatic exposés. Mrs. Leslie, a legend in her time, was not who she seemed. Betsy Prioleau restores this fabulous, pioneering woman to her rightful place in history with novelistic flair and zest."

Arianna Huffington, founder & CEO, Thrive Global —
"Riveting. . . . Betsy Prioleau has drawn a fascinating portrait of a self-made, up-from-poverty publishing tycoon, the irrepressible Miriam Leslie, whose exploits scandalized society during the Gilded Age even as she shaped modern culture with her popular magazines."

Meryl Gordon, New York Times bestselling author of Mrs. Astor Regrets, The Phantom of Fifth Avenue, —
"Diamonds and Deadlines is the deftly told account of a bold, dazzling woman who used sex, deceit, and her publishing empire to become a powerful, bold-faced celebrity during New York's Gilded Age. Prioleau's skillful narrative hand and intimate historical detail do justice to Miriam Leslie, resurrecting her from all-but-forgotten figure to an emblem of feminism."

Esther Crain, founder of Ephemeral New York and author of The Gilded Age in New York, 1870–1910 —
"What a rollicking, rollercoaster read! The astonishing Mrs. Frank Leslie has found her perfect champion in biographer Betsy Prioleau. Prioleau's meticulous, engaging account of the dazzling life of one of America's most splendid and spirited entrepreneurs, a woman of tremendous dynamism, bursts with color and excitement. With great skill, Prioleau describes the resourcefulness, magnetism, and charm of a woman who pushed herself to the center of a dazzling, debauched social milieu, populated by an extraordinary cast of misfits, arrivistes, and the unimaginable wealthy, whose 'carnival excesses' she then documented in her sensational newspapers and magazines. Mrs. Frank Leslie, a dazzling pioneer of nineteenth century journalism and publishing, reinvented herself multiple times, made and lost several fortunes, and stopped society in its tracks time and time again, most notably in the way she disposed of her fortune. Prioleau's pacy, gripping narrative, sharp-witted asides, and skill at invoking the opulent spectacles, scents, and sounds of fin de siècle New York, London, and Paris, propelled me through switchback, cinematic chapters with wonderful cliff-hanger endings. Fun, fascinating, and gloriously gossipy."

Eleanor Fitzsimons, author of Wilde's Women and The Life and Loves of E. Nesbit —
"An appropriately twisty tale of someone trying to outrun her origins. . . . Her story sparkles, as intoxicating as a champagne fountain that somebody else is paying for."

The New York Times Book Review —
"Ms. Prioleau brings this forgotten woman vividly to life. . . . Along the way, she provides a wider picture of the society Miriam inhabited, with its extremes of affluence and penury. . . . Part of the pleasure of the book is the Kim Kardashian factor—reading about a woman who breaches social norms and succeeds on her own terms."


The Wall Street Journal —
"Prioleau skillfully untangles the mysteries of Miriam's early life and vividly evokes the era. This entertaining biography restores a remarkable woman to her rightful place in American history."

Publishers Weekly —
"They just don't make characters like this anymore. Kudos to Prioleau for her gallant historical rescue mission."

Kirkus —
"[An] eye-widening biography . . . Prioleau tells Miriam's roller-coaster tale with thrilling precision within the finely rendered context of evolving newspaper and magazine publishing, the struggles for worker and women's rights, and historical events propelled by outrageous charlatans that are disturbingly relevant to the present. . . . High praise to Prioleau for so vividly and incisively telling the whole dramatic story of this 'titanic vanguard figure.'"

Booklist STARRED Review —
About the author
Betsy Prioleau is an author, radio personality, and cultural historian. She received a PhD in American literature at Duke University, then went on to teach English and world literature at Manhattan College, where she was a tenured associate professor. She was a scholar in residence at New York University, and most recently taught cultural history at the New York University Liberal Studies Program. She is the author of Swoon: Great Seducers and Why Women Love Them and Seductress: Women Who Ravished the World and Their Lost Art of Love. Prioleau lives in New York.