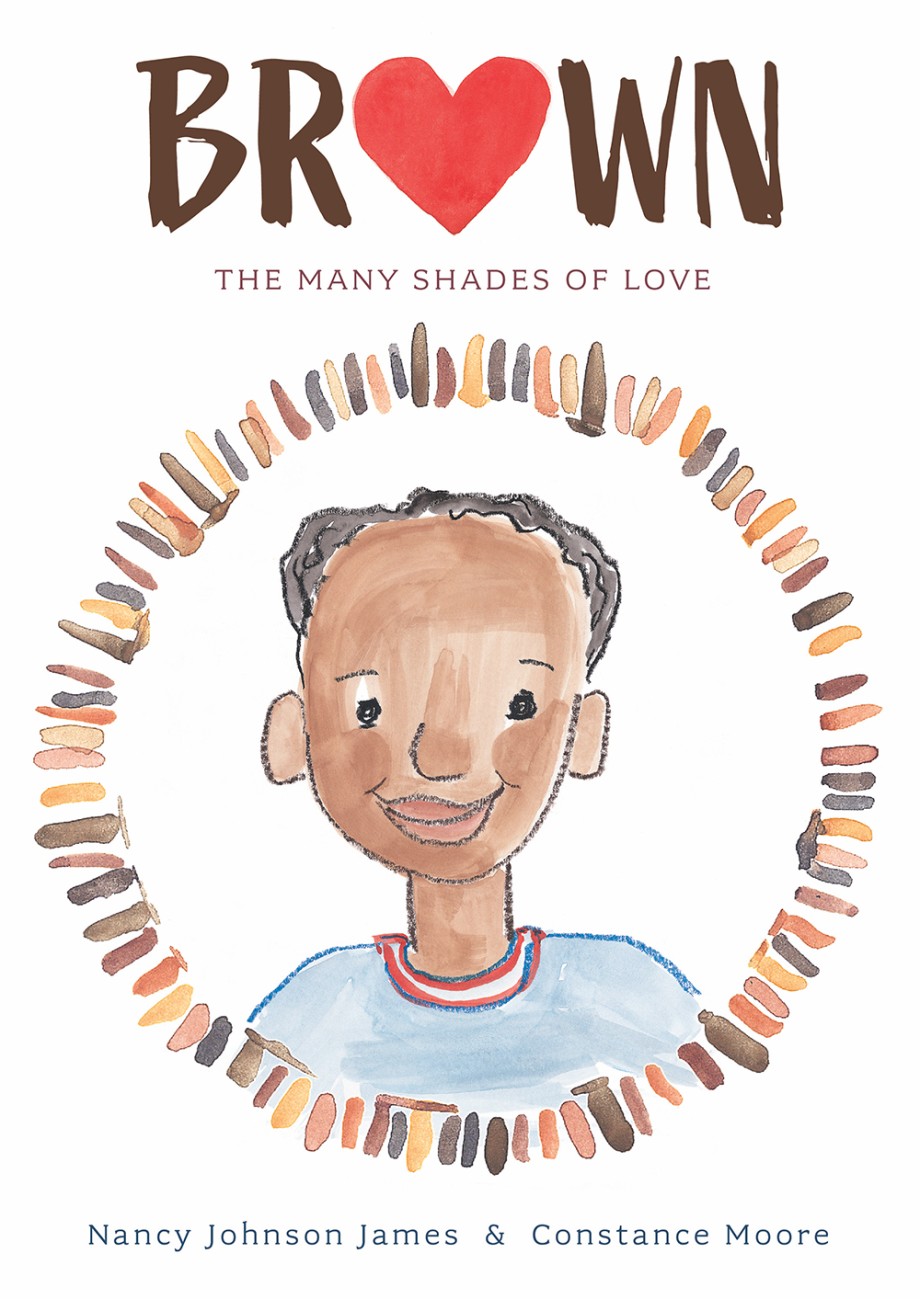 Brown
The Many Shades of Love
Imprint: Cameron Kids
Publication Date: September 22, 2020
Price: $15.95
Trim Size: 7 1⁄2 x 10
ISBN: 978-1-944903-98-5
EAN: 9781944903985
Page Count: 32
Illustrations: Color illustrations throughout
Format: Hardcover
Additional formats:
Celebrating all the beautiful browns in one child's colorful family
Mama's brown is chocolate, clear, dark, and sweet. Daddy's brown is autumn leaf, or like a field of wheat. Granny's brown is like honey, and Papa's like caramel. In this loving and lovely ode to the color brown, a boy describes the many beautiful hues of his family, including his own—gingerbread.

Praise
**STARRED REVIEW** "A timely book to combat stereotypes and encourage the celebration of skin colors of Black and brown people." —Kirkus
"Children will love hearing familiar words suchascinnamon, chocolate, gingerbread,andcopperto describe the family. As many childrenengage in tough discussions pertaining to racial differences in the early grades, the inviting language in this work is sure to pique the interest of young readers." —Booklist
"This book provides a view of skin tone that celebrates a multitude of hues while serving as a subtle, effective refutation of the idea that being family means looking the same." —Publishers Weekly
About the author
Nancy Johnson James is a writer and educator based in Oakland, California. She has an MFA in creative writing from St. Mary's College of California. Her poetry has appeared in several print and online publications. Her desire is to create children's literature that is inspiring and liberating. Constance Moore is an artist and educator based in Oakland, California. She has an MFA in interdisciplinary art from Goddard College. She loves teaching elementary school art. She shares her students' love of color and hopes to transmit their spirit and freshness into her work.